Elgato 4K60 Pro capture card review: 4K game capture is still only for serious creators
Elgato's most impressive capture card yet is far from perfect, but it's a good product for serious Xbox One X content creators.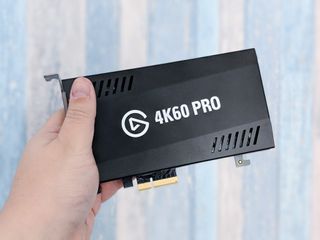 4K video is hard. More pixels means more power to process them, whether you're playing a game or rendering a video. For gamers, even playing a game at 4K resolution requires serious GPU power. And existing 4K capture cards are very expensive.
Microsoft has changed the game with the Xbox One X, a console that costs less than a high-end graphics card that is capable of delivering games natively at 4K60.
It's no coincidence then that Elgato launched the 4K60 Pro at a similar time. This capture card costs $399, which is a lot, but it can match that 4K60 output of the Xbox One X.
Elgato 4K60 Pro specifications
The Elgato 4K60 is no slouch, and it needs a computer that's not a slouch either.
Specifications
Interface: PCIe x4
Input: Unencypted HDMI
Output: HDMI with lag-free passthrough (HDMI 2.0 cable included)
Supported resolutions: Up to 2160p (4K) at 60 FPS and 140Mbps bitrate
Dimensions: 178 x 121 x 21 mm
Weight: 270g
System requirements
OS: Windows 10 64-bit
Processor: 6th generation Intel Core i7, AMD Ryzen 7 or higher
GPU: NVIDIA GTX 10xx, AMD RX Vega or higher
Vacant PCIe 4x/8x/16x slot
Win some lose some
As it seems is tradition across the Elgato capture card range, in some areas the 4K60 Pro provides (significant) gains, in others you're losing a little.
Compared to the HD60 Pro, the new card does not have a built-in hardware encoder and as such doesn't allow you to use the master copy feature in Game Capture HD to record a local copy of your streams.
Thankfully nothing else is missing, and the big deal is the support now for 2160p60 resolution capture at up to 140Mbps bitrate. Flashback recording is still supported, though only at 1080p60, likewise, you can use Stream Command overlays again only up to 1080p60.
These resolution imposed limitations are because you need to use the Game Capture HD software. For 4K capture, Elgato has a new, more limited application which you must use.
Elgato 4K60 Pro performance and troubles
The setup process wasn't exactly flawless. Compared to the old HD60 Pro (PCIe x1), the 4K60 Pro draws a fair bit more power from your motherboard (PCIe x4). There is no external power supply for it, which it would benefit from. Considering the sort of PC this card will likely be going inside, being able to hook into the PSU directly would be beneficial.
I'd hoped to leave my HD60 Pro in place alongside the 4K60 Pro to use. But in doing so there was too much power draw from the motherboard, so neither it or the 4K60 Pro would work.
Even after the first success, though, there were still issues to come. I changed a couple of settings in the companion app which resulted in the card completely failing to see the incoming HDMI feed any more. Only completely uninstalling the software and drivers, the card itself and power cycling my PC before setting everything up again from scratch would get it to work.
I'm not the only person to experience issues, either. There have been stories about BSOD being caused by the 4K60 Pro, incorrect drivers and general dismay galore. Touch wood, since overcoming my setup woes it's been solid for me, but it's certainly worth scouring the Elgato subreddit to check out the latest reports from users before you buy.
Once everything is OK, performance is fantastic. Instant Gameview is exactly that, it feels lag free and it actually works. Using the cable in the box, capturing 4K60 content from the Xbox One X is no more difficult than any other Xbox with any other Elgato capture card.
What it won't do is capture 4K anything from the Xbox One X unless you have a 4K display connected to the capture card, and you're actually using it. So, if you have a single screen and wanted to capture 4K while playing using Instant Gameview, you're out of luck. The 4K output must be active, with the Elgato app on a second display, otherwise the 4K pass through on the card won't work and you're limited to 1080p. Nor can you use this card to spoof your Xbox into thinking it has a 4K display attached when it doesn't.
The captures look really nice though, as you can see in the samples above of Forza Motorsport 7 and PUBG captured at the full 2160p60 resolution at the highest bitrate. You can alter the bitrate to lower the file sizes a lot and still get great quality. Running at the highest 140Mbps bitrate will fill up 61GB in an hour, while scaling back to 35Mbps predictably drops the rate at which you'll fill your hard drive to a more palatable 15GB/hour.
One other thing to note is that you lose HDR when you run games through the 4K60 Pro whether you're capturing or not. HDR pass through is not supported.
The Elgato 4K Capture Utility
To capture the high-resolution content with this card you need to use yet another application: The 4K Capture Utility. You'll also need to install the normal Game Capture HD software for firmware updates and such.
The new app isn't bad, but it's not that good either. It's extremely barebones and can be used for nothing but capturing footage and screenshots. Streaming will still need a secondary application.
Most streamers won't be going above 1080p anytime soon, so it's not a massive problem for most, but there are no advanced features of any kind. Aside from some basic settings tweaks and being able to choose your resolution up to 4K, there's nothing to it at all.
The bottom line on the Elgato 4K60 Pro
The technology available here for $399 is very impressive. 4K video is hard to deal with and Elgato has done a solid job, even if it's rough around the edges. For serious Xbox One X content creators, it's a great buy.
But the limitations make it difficult to offer a sweeping recommendation. It's been more troublesome to set up and use than any other Elgato card I've tried, and if you only have a single 4K display (and no other monitors) hooked up, then it won't work at all, and then you won't be able to capture in 4K. Thankfully, Xbox One X gamers can capture right on the console.
The 4K60 Pro is a very niche product right now. Beyond gaming, there are folks who may find a workflow that involves this card, but even for Xbox One X owners, it's far from essential. Streamers will be better off with the HD60 Pro at half the price. The 4K60 Pro is impressive and produces some stunning results, but it feels a little ahead of its time.
Get the Windows Central Newsletter
All the latest news, reviews, and guides for Windows and Xbox diehards.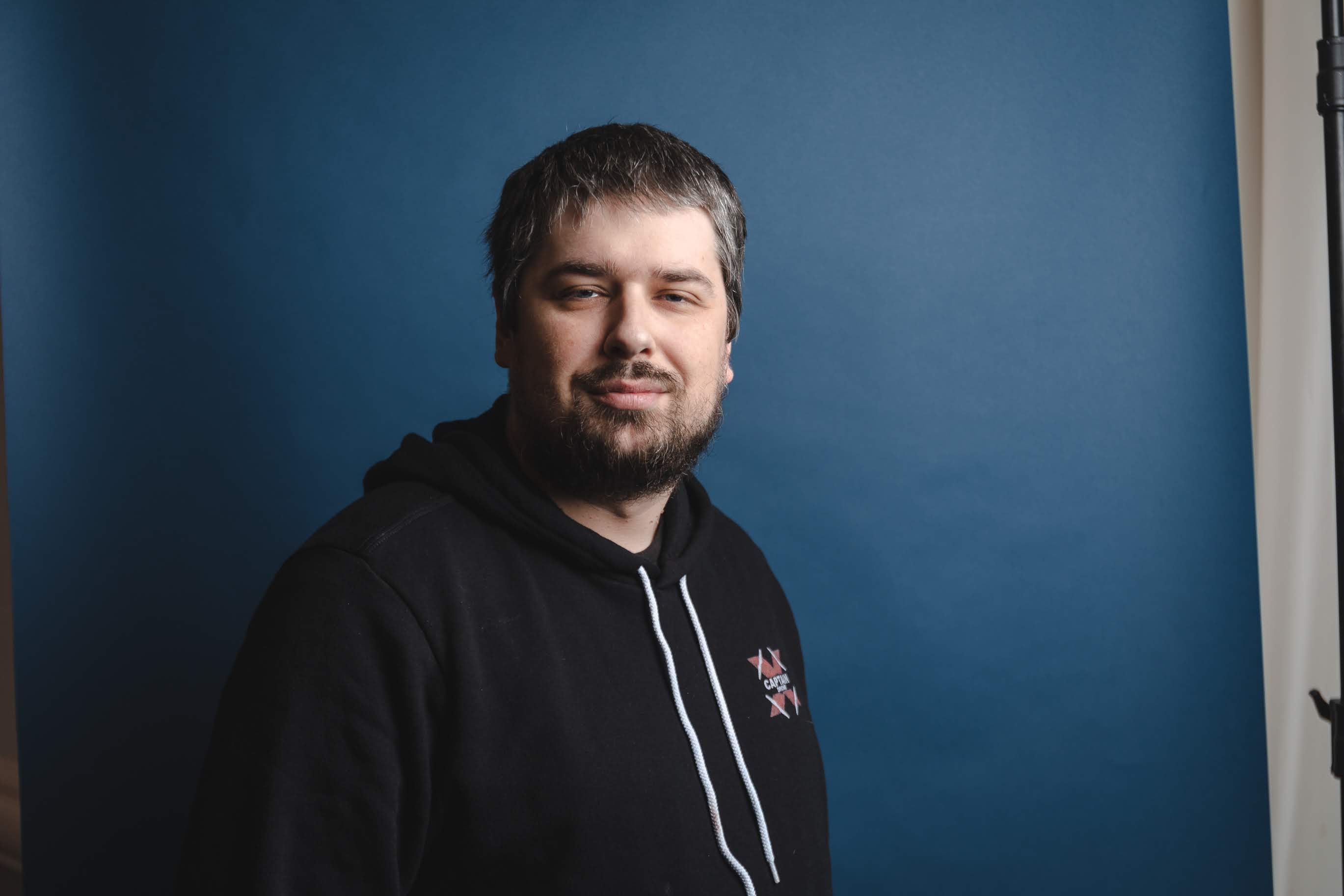 Managing Editor - Tech, Reviews
Richard Devine is a Managing Editor at Windows Central with over a decade of experience. A former Project Manager and long-term tech addict, he joined Mobile Nations in 2011 and has been found on Android Central and iMore as well as Windows Central. Currently, you'll find him steering the site's coverage of all manner of PC hardware and reviews. Find him on Mastodon at mstdn.social/@richdevine