Review: Vlingo Beta for Windows Mobile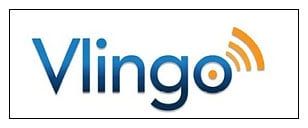 Vlingo is an application that has been floating around the Blackberry and iPhone circuit for a while now, and the company has just opened a beta version for a limited number of Windows Mobile phones. What is Vlingo you ask?
According to their website: "Vlingo lets you control your mobile phone with the power of voice. With Vlingo, you can simply speak to your phone to send a text or email message, call a friend, search the mobile web, update your social status, and more." Sounds a lot like MS Voice Command to me, and the upcoming TellMe on Windows Mobile 6.5.
Follow the break for more information on this Windows Mobile Beta application.
What's it about?
In watching the demo video of Vlingo on the iPhone, the application seems to put more complex voice commands on your phone. Where MS Voice Command allows you to open and application, Vlingo seems to take it a step further by allowing you to control the application through verbal commands (e.g. search web for Italian Restaurant).
The Windows Mobile Beta release can be found here but it's restricted to the following Windows Mobile phones:
Samsung Omnia (Verizon)
Samsung Omnia GSM (AT&T)
Samsung Epix (AT&T)
Samsung Jack (AT&T)
Samsung Propel Pro (AT&T)
Samsung BlackJack II (AT&T) [6.0 OS only]
LG Incite (AT&T)
Moto Q Global 9h (AT&T)
'Fixing' it to run on the Fuze
Our friends over at Fuze Mobility have discovered a copy of Vlingo that has been tweaked and should work with the Fuze/Touch Pro/Touch Diamond.
Any Beta application will have performance issues of some degree or another and the modified Beta version isn't any different. The "fixed" version has caught Vlingo's attention and prompted the company to issue a statement over at XDA Developers, where some of the "fixing" is taking place. Along with clarifying that Vlingo doesn't support Windows Mobile 6.5, the company representative also states:
So while you might be able to use Vlingo on the HTC phones, it won't be officially supported by the company. A nice way of saying, "proceed at your own risk."
Running the Beta on an approved phone
First, I choose the safer course of action and ran it on the Samsung Jack. I went to Vlingo's site to download the cab file but kept getting an "incompatible with my device" error. You can fill out a notification form but instead, I went to www.vlingo.com/windows on the Jack's mobile browser to download the cab.
Installation was simple and Vlingo walks you through a short tutorial to show you how the application works. On the Jack, Vlingo utilizes the camera button on the keyboard. I don't know if I'm too keen on that and would prefer the ability to choose which key activates Vlingo.
At first, I was very impressed with Vlingo but quickly realized that this is a Beta application. A simple command "Search Weather" pulled up a Yahoo search of local weather. From the Yahoo screen, if I gave the command to "dial 205-555-1212" Vlingo performed an internet seach for "dial 205-555-1212". Verbally dialing from the Today Screen worked fine but within other applications Vlingo seemed be thrown a curve ball. I also found that some words caused problems as well. "Search Taco Bell" (I was in the mood for mexican fast food that day) yielded a "I didn't catch that. Please try again." message.
Running the 'fixed' Beta on the AT&T Fuze
Feeling adventurous, I installed the "fixed" Beta version on the AT&T Fuze. To be on the safe side, I disabled MS Voice Command before installing. Installation was very similar to what was experienced with the Samsung Jack except I had to map Button 1 (the answer key) to be used with Vlingo. I like this option even less than I did using the camera button on the Jack. You have to press and hold the answer key to initiate Vlingo and if you're not careful you'll launch the dial pad instead.
Performance was slightly better on the Fuze. I still ended up searching for phone numbers when I was in the search application but in Google Maps, I could dial numbers through Vlingo. I did notice one very positive thing about Vlingo in using it with both the Fuze and Jack. The voice recognition software picked up my voice and translated it very good and I had very few mis-interpreted words.
Overall Impression
Vlingo has been well received with the iPhone and Blackberry communities and the Beta does present the potential for Vlingo to be well received with the Windows Mobile community. I don't like the inability to map the activation button and there was some confusion present with certain verbal commands. It is a Beta so I can't knock it too badly. Right now, MS Voice Command performs noticeably better but you don't have the verbal search option or send message options that Vlingo presents. I do like the ability to dictate email and text messages through voice commands.
If you own one of the "approved" Windows Mobile Phones Vlingo Beta is worth a test drive. If you are feeling a little daring, the "fixed" Beta will work on HTC Fuze/Touch Pro/Diamond but there is no "official" support and the application isn't as stable. If they can nail down all the bugs on the Beta, Vlingo should be a welcomed addition to the Windows Mobile community. However, if they don't find a way to support Windows Mobile 6.5 any excitement surround Vlingo might be short lived.
Get the Windows Central Newsletter
All the latest news, reviews, and guides for Windows and Xbox diehards.
Phil is the father of two beautiful girls and is the Dad behind Modern Dad. Before that he spent seven years at the helm of Android Central. Before that he spent a decade in a newsroom of a two-time Pulitzer Prize-finalist newspaper. Before that — well, we don't talk much about those days. Subscribe to the Modern Dad newsletter!