Samsung calls Microsoft a direct hardware competitor, refuses to pay royalties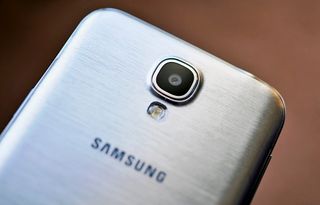 Microsoft filed legal action against Samsung earlier this year for failure to pay royalty on intellectual property licensed from Microsoft for its Android devices, and now Samsung is claiming that the deal between both companies, which was originally agreed upon in 2011, is void following Microsoft's acquisition of Nokia.
Samsung made similar statements when Microsoft filed a lawsuit earlier this year, but is now changing its stance to focus more on antitrust issues stemming from the fact that Microsoft is now a direct hardware competitor. Samsung's deal with Microsoft in 2011 stipulated that the South Korean vendor would share sensitive data and develop Windows Phone devices with Microsoft, which would result in a reduction in the amount to be paid in royalties from Samsung's sale of Android devices.
Essentially, the more Windows phone handsets Samsung sold, the less it would have to pay Microsoft in royalties. That proved to not be the case, with Samsung shelling out nearly $1 billion in royalties last year over sales of 300 million handsets.
Samsung is now stating that since Microsoft owns Nokia's devices unit, sharing sensitive data with the company would result in a breach of US antitrust laws. Here's what the manufacturer said in the filing:
Microsoft, meanwhile, mentioned in a statement to Reuters that it was "confident that our case is strong", and that it would succeed. Microsoft is also seeking $6.9 million in damages as it says that Samsung was late in paying the $1 billion royalty in 2013. We should hear more from both organizations once a decision is reached.
What do you guys think? Is Samsung's reasoning sound?
Source: Reuters
Windows Central Newsletter
Get the best of Windows Central in in your inbox, every day!
Harish Jonnalagadda is a Senior Editor overseeing Asia for Android Central, Windows Central's sister site. When not reviewing phones, he's testing PC hardware, including video cards, motherboards, gaming accessories, and keyboards.
I'm with Microsoft on this one...

Samsung has a habit of not respecting intellectual property.

So does Google. Samsung is more of a natural match for them.

Because MS just acquired Nokia. At least pay what you owe.

Even that's irrelevant. The fact is, competitor or not, Samsung is using Microsoft patents. To use someone's parents, you have to pay. This is how it works.

Where i am from.. you can't rent parents like you say.

LOL. Didn't know you can rent parents. Where do I sign up to rent mine.

Agree with this. Article even says this was agreed on in 2011. MS just acquired Nokia beginning of this year (right?). Pay your money, cuz we know they have it, and be done with it.

Exactly and I totally agree, however Samsung is right when they say that Microsoft is a direct hardware competitor.

Please! Samsung just stopped laptop and Chromebook sales in Europe, and they hardly even make Windows Phone devices. Maybe Microsoft should just take the Windows license away from Samsung and cut all ties with them. They're getting slaughtered in Android by the low cost Chinese OEMs.

Yeah, I saw that. Those Chinese OEMs are picking up steam. Which maybe the factor that is hurting Samsung's sales.

And that has absolutely nothing to do with patents. You have to pay regardless of whether they are a direct competitor. Samsung apparently likes going to court. They don't have a leg to strand on.

Exactly competitor or not Samsung is not paying MS

"To use someone's 'Parents' "? Freudian slip perhaps :)

If the royalties are from 2013 before Microsoft acquired Nokia's handset division, then Samsung should still have to pay. And at least until Microsoft actually releases phones itself and not something that was started by Nokia, then they aren't a competitor yet.

That's right! A deal is a deal. Either just be a loser or be a bigger loser.

Samsung have to continue to pay whether Microsoft is a direct hardware competitor or not. If owner of hotel A decided to rent space from owner of Hotel B, that does relief him from paying rents B Hotel

I thought a lot of the patents stayed with Nokia, and Microsoft got a 10-year license for them out of the phone division acquisition. If so, Samsung is twisting facts in the court of public opinion.

Because the technology used in ANDROID phones is a patent owned by Microsoft and in order to use it in Android phones, Google should pay, but unfortunately for OEMs Android OS is free therefore the infringement get blamed on the hardware manufacturers. They should be suing Google because Google knew they is were infringing on patents owned by Microsoft yet ignored it.... Intellectual property. This is no different that the settlement Samsung has to make with Apple for using apples rounded corner icons....... Apple is a direct competitor, why didn't Samsung say this then??????

And if Samsung refuses to pay, then Microsoft can sue for patent infringement, and force Samsung and Google to stop using the intellectual property contained within the ANDROID phones. That would be a quick way to get rid of the largest competitor on the market. If they can't use the intellectual property patented by Microsoft, they would have to spend years back at the drawing board to rework the whole thing, and when they come back, others will be already dominating the market, and apps will have to be written from scratch for the new android systems. Then who'll have the app gap?

Yeah, I'm guessing that's not gonna happen.

I don't know about the whole reworking part. If Samsung or google could find a new way to do things so they didn't infringe or Microsoft's patents they would have already done it. Nobody like pay money out to a rival competitor. My guess is they cant find a way around Microsoft's patents. So Microsoft has more leverage then one would think

Samsung is being a big baby

A billion dollars in royalties and millions of dollars in late fees. Let that sink in.

I agree, I also am with Microsoft. And because of this childish rant by Samsung, I will never buy a Samsung Mobile Phone, never !

Samsung and Android is a pain in the lower place behind us - plastic companies.

Samsung should be sued hard and instead of damages they have to penality as well.

Before whoever is reading these commments scrolls any further, I want you to be reminded it came out recently Samsung paid 1 billion dollars to Microsoft in fees for the past year. They were told making Windows Phones woul decrease those fess, when it actually isn't hence, why Samsung does not want to pay anymore. Imagine if you are almost single handily paying 1 billion dollars to a competitors (Nokia is owned by Microsoft now) division. That does in fact seem in fair, because Samsung is well aware, any money Samsung pays to Microsoft will eventually go to Nokia. Any comments below this one will of course be biased in some way saying a variation of names for Samsung, but bias tends to blind people on this site, and they of course won't see were Samsung was coming from in this case.

If Samsung made and sold as many Windows phones as they do Android then I could see their point. Even if Microsoft began making major Android phones I could see it but Samsung has made two Windows phones that they aren't even seriously pushing so I can't even see these two as competitors

Then you completely disregarding Samsungs claim based on the fact you don't like their two devices? The SE is not even 6 months or so old.

Samsung isn't trying to sell Windows Phones. They've agreed to MSFT terms to reduce their fees. It's probably more cost efficient to produce a failed phone/device than to pay for full royalties on Android phones (or at least that's what they thought).

"making windows phones would decrease those fees" seems like a very vague term, I wonder exactly by how much Microsoft agreed to "decrease" the fees by EACH wp phone Samsung sold, and considering how aggressive and broad is Samsung's marketshare in windowsphone there you could have your answer

No I don't have an answer. Was it not oft repeated around here that is an Android maker made Windows Phones, they would pay less fees? Or was that a lie?

I like how you cite the vauge comments on this website as some kind of proof. As if that somehow replaces the terms of the actual contract. None of us know the details of these contracts. It's probably a little more complicated than "make a Windows Phone, pay less fees." I'm possitive that a contract between two huge companies spells out exactly how many Windows Phones have to be sold and how much less the fees would be. More than likely, Samsung didn't sell enough Windows Phones to significantly reduce their licensing fees. Samsungs main argument appears to be about "MS being a direct mobile competitor now." This really makes no sense for at least two reasons... 1) A company doesn't get to use another companies intellectual property for free just because the other company is a direct competitor. As a matter of fact, being a direct competitor would normally be even more reason for them to have to pay a fee to use their intellectual property since they are going to use it to produce a similar product/service. 2) The patent fees are for SOFTWARE based intellectual property used by the Android OS. Windows Phone and Android have ALWAYS been direct competitors. The patents are not related to hardware, so how does MS recently entering the market as a hardware maker affect their prior agreement about software? Samsungs arguments make very little sense.

They had to pay that because it was owed. Why, does the amount make it any less different? What you owe is what you owe. Those patents they use have enabled them to make billions, hand over fist. If they don't want to pay fees, then go back to the drawing board and create everything from the ground up. Essentially losing all possibilities of making any profits. Plus, they paid late, so they were not honest at all. They agreed to something contractually, and then are trying to renig after they've made buckets of money. Yeah, that's how you do honest business.

You make no sense. Samsung is paying over a billion dollars in fees to Microsoft. They are paying. It is the matter of Microsoft owning Nokia, so any money Microsoft makes can in fact go to a direct hardware competitor. How can you not see that? Nokia competes against Samsung Windows Phone devices and Samsung Android ones. Is it not unsavory, that Samsung could be indirectly funding Nokias endeavors?

If I understand this correctly, the issue of whether MS is a direct hardware competitor or not is moot. If I stole something from you and then used it to make money, the expectation would be that I would need to make restitution for past and future profits. This expectation is separate from the argument as to whether you decide to also use the item I stole to profit. In this case, MS did Samsung a favor by arranging to reduce the fees for the stolen patents if Samsung did their part in promoting WP. The solution for Samsung should be simple, either pay or stop the use of the patents altogether. ​

You are misunderstanding, this is not about hardware as Samsung is trying to make it. This is about software patents. Samsung is trying to make the hardware competitor excuse for Microsoft acquiring Nokia (the money that Samsung gives to Microsoft is indirectly going to Nokia).

I think you misunderstood my point, and then reinforced my argument. This is about Samsung using hardware as an excuse for not paying for MS's software patents. Samung should pay or quit using the patents - simple.

How do you know that amount isn't the reduced cost? Besides they contract between them didn't day, "if you make windows phones, we release you from all royalties associated with your Android offerings"..... So your argument is invalid because you don't know if that amount is reduced. Also see my other statement above concerning Apple vs Samsung patent infringement as Apple is a direct competitor to Samsung, yet it didn't void the payment it had to make to Apple, so it should void payment they need to make to Microsoft either.

That was a lawsuit TWO different things. Samsung is indirectly giving money to a hardware compeitor for something that has nothing to do with them. That is what the complaint is about. You can't compare Apple vs Samsung to this because, that was over patent infringement, this is about royalties.

As the article clearly stated, Samsung paid late. They make billions upon billions using the patents, and they agreed to a way of paying less to use them. They made a contract and now want to change things up. The amount of the fees is a reflection to the success of them utilizing the patents. So Samsung has to rightfully pay what they owe.

Microsoft gets paid billions in royalties, they are paying late because of where the money is potentially going. Why is everyone ignoring this? Would you like it if you paid $100 to someone and they gave it to someone else you don't like? I know I wouldn't.

If I owed 100.00 to someone, what they do with that money after I paid them is none of my business. I don't pay my mortgage to the bank only if I can agree with what they do with my payment. Your argument doesn't make a lick of sense.

Wow, you might be completely incapable of logical thought. First of all, that pretty much happens all the time. Every time I pay my mortgage it does to one of the huge US banks that helped to cause the the recent financial collapse and then illegally forclosed on millions of homes. However, I don't get to stop paying my mortgage because I don't like Bank of America. Second, you are basically saying that Samsung should be allowed to use Microsoft's legally protected IP and prior R&D investments for free and then turn around and sell the products built on that IP as competition the devices MS is selling. So I guess if I made a deal with a Chinese factory that makes iPhones to make some extras and sell them to me with my logo on it that would be okay? Apple can't deny me from selling their patented design? I don't have to pay them licensing fees because I am competing with them? This is exactly what you are suggesting except it's patented software and parts of a phone rather than a whole phone.

Apple and Microsoft are competitors, yet they cross-license patents. Lots of cell phone manufacturers get their displays from Samsung, yet they make competitive products. Just because two companies are competitors doesn't mean that they also don't do business together. Big business is not nearly so simple as you are trying to make it out to be. Basically, the deal was that Samsung would pay Microsoft a certain amount for each Android handset sold. Microsoft told Samsung they could reduce their fees for each Windows Phone handset sold. Considering the lack of sales of Samsung Windows Phone handsets, I'm sure that Samsung is not reducing their fees very much, and are now using the legal system to try and go back in time and get a better deal.

Then that would be a reflection on how bad Windows Phone devices are selling and not Samsungs fault. Samsung is paying Microsoft, they just don't like where the money is potentially going (Nokia).

A895, as you've already pronounce that any differing opinion is biased, and therefore irrelevant to you and inferior to yours, why did you bother to reply to all of those that responded to your comment? Your as inconsistent and unreliable as Samsung's word. You should not be reading this, but I'm sure you are, so you should know, I don't care if you reply, I've already determined what you say has no meaning or importance to me. Nyah.

@A895, The fact that Samsung refused to pay and then eventually paid late is a good indication that they know they are in the wrong. You make it sound like paying a billion dollars a year late is ok as long as they pay it when they finally get around to it. You must be a kid. The world doesn't work that way. Do you have any idea what the interest is on a billion dollars? Are you aware that money loses value over time due to inflation? What if Samsung decided to pay the fees in 40 years? If someone owes you money is it ok if they tell you, "I'm going to pay you. You have to wait 300 years, but same thing, right?"

I think the issue first is Samsung has a standing binding agreement with Microsoft..a legal agreement to pay for the patents that they are infringing upon to make Android devices. This
Agreement is with Microsoft alone. They have no legal standing to object to how Microsoft distributes that money once it is given to Microsoft. Whether or not it is given To a direct competitor is Microsoft's decision and right.. If Samsung believes that Microsoft is supplying a direct competitor, it should be stated in the contract that it isn't allowed. If it isn't, then Samsung has no case and if it is, then Samsung should file suit with proof based on the timing and what the definition of a direct competitor is. No such Lawsuit has been filed. Microsoft made an addendum to the contract stating that Microsoft will decrease the fees by each phone Samsung made is a separate lawsuit and or issue. It does not exempt Samsung from fulfilling the terms of this contract. If Samsung believes they are not in compliance with their agreement.. Samsung should file suit and to date I don't believe they have. Microsoft seems to be confident that their legal contract will hold up in court this is why they are not backing down..So apparently there is more to this than either you or I see. There is no need to bash Samsung however one only has to look at their past actions to see how Samsung has performed with other organizations to generally see that there actions are somewhat questionable. I hope Microsoft buries Samsung in this suit. Samsung while making windows phones have done little else to promote the platform while pulling out all the stops for Android.... While it is their decision solely to do, that doesn't give them the authority to break a binding contract unless they can prove in court that it was illegal or the contract was broken. While we will need to see this played out... I amid the opinion that MS legally has covered all its bases

@A895: No, not TWO different things. Samsung is refusing to pay further royalties, and if they don't pay the royalties, then it is patent infringement if they continue to use those patents, which they are. First, they stole from Apple and infringed on their patents. Now, they are using Microsoft patents and want to continue to do so without paying royalties. Samsung, as a company, is a thief, stealing from other companies in order to make a quick buck without having to do the research and development, which cost billions to do. They chose to use the Microsoft patents. Whether or not Microsoft is a competitor or not does not really matter at this point. The point is, Samsung is using technology/intellectual property that Microsft spent billions to obtain and/or create. Microsoft should be compensated for that.

However, before MS brought Nokia, Nokia owned patents & still do. Other OEMs, Nokia's competitors, had to pay Nokia royalties & still do. Am I wrong?

Let me explain. What Samsung is claiming is not just that because Microsoft is a direct hardware competitor that it should not pay anymore fees. That has no legal basis. It is claiming that the original contract between Microsoft and Samsung has been frustrated by the fact that Microsoft is now a direct hardware " competitor, therefore the contract to pay the fees is void. The reason be is because under the contract Samsung had to share very sensitive info with Microsoft, which is not permitted under law between competitors because it destroys competition and incites collusion.
Microsoft is right though that they have a strong case. The most that can happen for Samsung is that they will no longer be obligated to share the sensitive information. Rather than the entire contact to pay royalties becoming voidable. It will only become void to the extent of the inconsistency.

I agree, but it's difficult to explain that to people that don't even understand the patent infringement/licensing part of the story. So Samsung needs to negotiate a new contract or ask a court to help settle that part of the contract. They could stop providing the "sensitive info" until a agreement can be made, but they can't just stop paying the fees since the patent situation hasn't changed at all.

Yup, it's been pretty obvious the last year or so that Microsoft has realised just how doomed WP is. The panic acquisution of Nokia's smartphone division compunds that. In a fear that they'd lose their last manufacturer they made themselves direct competitors with companies they're charging royalites from, using a bonus system that depends on how well they're selling Windows Phone, i.e. Microsoft's own brand. That is plain and simple abuse of your position. Don't get me wrong, I wouldn't install anything but Windows on my computers, but, Microsoft has fecked up repeatedly in the mobile space, ever since WM6. It's time for them to just let WP go and focus on what they know instead.

Troll is trolling, and inaccurate

Don't get me wrong... He's still a troll

Except for one thing... Microsoft only bought phone design patents. The other 30,000 utility patents are still Nokia's, and Microsoft only bought a 10-year license for those. Until we see more facts of the case, it looks to me like Samsung is mad that the low-end Lumias are eating into their sales. http://readwrite.com/2013/09/03/what-microsoft-did-and-didnt-buy-with-its-nokia-acquisition

And Where did I say Microsoft bought Nokia? Please read what you respond to!

So you're not smart enough to know that with our without a phone, Microsoft would be collecting these fees because they own the patents. Please think before you comment as the fees are not based on whether Microsoft had a phone or not....... Samsung is trying to make it into that and negate the fact that the technology used in the OS they're using four the phones are violating the patents owned by Microsoft . Speaking of failing, all I have to say is, " TANZEN"! do you even know what that is?

Tanzen? Do you mean Tizen?

Exactly! How about TAXzen?

Maybe read the whole whopping 100-ish word comment I made? I hate when people like you creates counterrguments either on things that has never been said or simply by ignoring the main point that is made in what you're arguing against. Basically like trying to have a discussion with a politcian or a kid.

Samsung losing sales is the fear.

What is wrong with Lamesung? They are acting so weird... Maybe because their mobile devices sales are declining. I can't wait for the day that Samsung finally fails, I am with Microsoft all the way on this.

Samsung is a great company with great range of products. It's just that their mobile decision sucks dick.

I never trusted Samsung to make Windows Phones. Microsoft shouldn't have let them make WP. It took them months to release WP 8.1 update and they barely support the platform. They should stick to Android.

Samsung has issues with Google as well. They don't want Android. They want their own system, Tizen.

I guess a new disaster in OS industry is about to take place with Tizen

Imagine an OS built with TouchWiz UI as the main UI, No customization.. :/ Who'd wanna buy that...

Don't forget what they did with bada os

Ativ S got update 1 before the most Lumias..

So did the 8X. Source: My memory.

As far as I know only 930, 830, and 730/35 has update 1, while the others are waiting for Denim.

Man I really want the update 1 badly just for the folders feature. Make groups for my favorite music apps. Social apps. Sports apps. Tv apps and so on. No, don't wanna hear anything about Nokia folders. That is not even close.

@Tamer81 Developers Preview is your friend. And yes, you're correct. Nokia folders isn't comparable to "Folders." It is a complete different experience! I could not imagine my 928 without "Folders!"

Denim doesn't exist yet...

830 and 730/35 has it preinstalled, while 930 has update 1 without the Denim firmware.

@Conhavi Developers Preview has update 1, hence any Nokia phone running DP. "Said my 928."

I don't have DP on my 930. DP doesn't count in this context.

What is holding you back from joining the DP program? You are doing yourself a disservice (My personal opinion). In my case, Cyan is not available, so there's my motivation.

I have the DP on my Ativ S, but don't really have any reason to have it on my 930, since Nokia already has rolled out all the newest stuff to the phone,expect Denim.

Windows Central just made a post yesterday about Windows Phone 8.1 being pushed out to more Ativ S users. If anything, Samsung is the slow one. http://www.windowscentral.com/samsung-pushing-out-windows-phone-81-updat...

That update also contains Update 1 as well, source: My ATIV S. How many Microsoft Lumia devices have Update 1?

I have update 2 on Lumia
You will get 9th of Nov at the earlies on a Lumia
On Shamesung? After they pay the missing billions....?

Sadly true, I manage a cell phone store so I was checking these phones everyday.

The Samsung Focus was quite nice, however compared to its android devices of the same period it was mediocre at best. And even with their android phones now, they don't bother to keep the OS up to date and gimp them with their stupid SenseUI thing.

You're thinking of Touchwiz

Samsung never plays fair... Now they are making another excuse

I'm not sure how I feel but I definitely want to know how all this plays out.

That's just wrong Samsung. Pay up what you have to pay.

To hell with Samsung and its cheap tricks.

Microsoft should buy them

I don't think Microsoft has the money to buy Samsung.

Agreed...i don't think anyone could outright buy Samsung

In theory Microsoft could do it with cash and stocks, and Apple probably could in cash. Their market cap is 137 billion.

I don't think Microsoft wants to buy them. We want a good build quality and Nokia's research team are great! Microsoft don't need Samsung.

I think if Microsoft were to buy anyone it would be HTC.

Samsung is a country company like Nokia used to be, but finland is more or less like a usa town size, s. Corea not. And they are more proud, so they would never let happen...but Samsung is selling so much of anything and the only reason is innovation. They launch in the market a steady stream of new products...but they are often if not always full of bugs and problems. I used to buy microwave oven, fridge, hifi, and all of them needed assistance. They claim to be the new Sony but sooner or later customers will open their eyes and ditch it altogether...i am waiting that moment. even the brand name is bad for me...

nope, learn some geography before you comment
Finland is about twice larger than South Korea

Nope you do it. Finland as a whole is 5.4 mln inhabitants, Seoul only 10 mlns and south corea more then 50mln. Who cares of the extension the important is the population...and mind it, I like more Finnish people then corean. When I talk about pride and I am talking in a bad way...i have been in Finland and travelled all over Scandinavia

I was born in Finland and I still live here...
Yeah...less than 5.5 million and the population growth is minimal
The area is great though...climate harsh during the winter.
A lot of lakes and woods
People are abit stiff and reserved at first Microsoft Mobile Oy works quite independently here
They still have the best innovators in the house...
(The same people, the same building - they did change the sign on the roof though)
I hope that if culture changes it'll be for the better..

He's talking about strength as in population lol not country size :P

E.g. Like Samsung multi-func. printers pure junk, if you go down on a single toner even the scanner stop working
Samsung is a mediocre brand

Firstly, that'd be a really bad purchase, Nokia's better than Samsung. Second, more lay-offs.

Don't know about Samsung's reasoning, but seems like both would lose something at least, from this law suit.

Samsuck, the only good thing they make are SSDs...

No I think best things they can made TV displays.

True. Their TV displays are excellent, gives Sony a run for their money, and are much cheaper...

Though overall TV set has not so good quality.

Not so sure. I'm in the US and my 8 yr old Samsung HD TV still works excellent and never had a problem with it...knock on wood...

That MIGHT be the case with the modern ones, but my old Samsung TV (around 6 yrs old) works just like a new one, no complains.

May be, the newer set has problem. But I have a 12 years old Samsung tv set in my house which has sound problem from very beginning. But I must have to say the picture quality is awesome even today.

Phone: Nokia/Sony/Apple Tv: Sony/LG/Toshiba Monitor: Acer/Asus/LG Refrigerator: LG/Toshiba/Sharp Notebook: Acer/Asus/Dell HDD: Seagate/WD SSD: Intel/Corsair Tablets: Apple/Microsoft/Acer ARM : NVIDIA/Intel/Qualcomm Dimm: Corsair/Kingston this is Samsung competitor and their products never really outrank them

LG Refrigerators sucks though!

LG used to be named Goldstar...

Lucky Goldstar to be exact, hence the LG.

As always "Shame-sung"...

The bloody shit Sammy sung... Is most unstable brand in the universe.... They didn't developed WP , its BADA O.S... Us crap and dead .. Its Rex series sucks.... Their shit driods will not give software updates to less cost phones ... They are now playing with Tizen and Android... Hope Tizen becomes failure and they end up with Google and let them manufacture memory cards and power banks and TVs that's enough form Lamesung

Lmao...you are mouthed..memory cards and power banks..they could go produce wrist watches and calculators

Yeah that's even better choice

Samdung is a jackass company. Their android phones are shit!! India made micromax handsets are better than Samdung crapdroids. No proper UI no shit!! I hate their products. I had one Samsung cheap phone just for making calls. Only 6 months old & it stopped working since last night whereas my 6yrs old nokia still alive & kicking. Once they got fckd by apple. Now they gonna face MS music. Bloody horny samesung, get ready to ride American d*ck. Here MS goes!!!

Good points, except tanzen is a failure already, that's why they use Android.

Samsung sucks ass! Never like their devices except their TVs.

I don't even find their TVs is as good as LG webos TV.. Better sell all Samsung's to 2nd hand service

I'll not in the slightest bothered. Billionaires fight over their billions, couldn't be further from my reality

I'm with you on that one.

Guess we can all kiss goodbye to Samsung windows phones.

Samsung made windows phones? :)

That wil just make them pay more money

Well, tell Samsung they can keep their sensitive info, but just cough up the royalties! Surely they have to pay that anyway?

What has weakened Samsung's position is their uncertainty as to why they shouldn't pay. They stopped paying these royalties, and then they started paying them again, then they appealed to the Korean regulatory body (against a US contract), and now this. Perhaps more interesting is what happens after this, if the contract is terminated (regardless of who wins), will MS sue for patent infringement? To do nothing could make other companies that pay royalties question why they should continue to do so.

Tactics and games; it amounts to a paltry $3 per phone. So what if MS is is now a "competitor" - that doesn't change the fact that MS owns part of what they use in their android phones and, like it or not, they have to pay for that, irrespective of whether MS makes phones or not. I'd wager that Samsung's agreeing to sell Windows Phone handsets had a lot more to do with strategic advantages against the platform than any intent to seriously sell the divides. If anyone should be sued for anti-trust, I believe it's Samsung.

So if they don't share the secret data to reduce their royalty fees then they have to pay more in said fees. Sounds like positive news for Microsoft either way.

2014 is such a bad year for Samsung. The lack of identity in their new phones, their profits going down 70%, them still owing Microsoft a billion dollars.

Samsung's 3rd quarter operating profit was 3 billion, and they still make more phones than any company in the world. You can paint them with as much doom & gloom as you want, but they are still a massively successful company.

Completely agree. And they produce good phones as well. Kinda liking there 2014 range. Less plastic and much better.

Nokia was direct competitor to other OEMs and they still pay Nokia. Samsung is just lame. They are corrupted in their country.

That was MY immediate thought as well.

nope, the patent was Microsoft's not Nokia
please read again

Please read the comment again...he meant they paid Nokia when they were a competitor so why not MS?

Because the WP OS was not owned by Nokia, those were just hardware patent royalties. This is a different situation in that this is now the OS owner has become a competitor.

You didn't get the point. Nokia owns a lot of patents.. They were in many ways pioneers. These companies used to pay to Nokia when they were their competitors so why not in this case. Samdung's claim is with the contract Microsoft had with them and feels there is a conflict. They have not claimed a breach but smartly put in as a pre condition to their agreement.

So Samsung was basically leveraged into making Windows Phones? I wonder if HTC has a similar contract with Microsoft, in order to minimize their Android royalty payments?

They probably do and it's probably why you see more HTC devices than Samsung.

Samsung should leave mobile phone making and should start making clocks, calculators, torchlights naming them GALAXY LIGHT. Worst ever!!

Yeah... GALAXY TIMES , GALAXY CALCS AND GALAXY LIGHTS..... and also pens to call as GALAXY WORDS

That comment gave me a good laugh bro but you got a point

That own would be the GALAXY S-Pen... :P

Maybe they should make undies with asteroids and stars and call them Galaxy Undies

I also read somewhere a few months ago that Samsung violated android t&c and has been fined.

Samsung, not good but too bad.

If there is any company I think which doesn't deserve even little respect, it is Samsung. They should be taught a lesson to stop abusing contracts.

Ooh pinne ivanmarade oombiya OS inte root kittitu venam Nokia kku kanji kudikkan.. Ente achate kiyil oru Samsung ondu.. Bhoolokka tharikkida OS.. Kavakkide vekkan polum kollula.. Peru thanne keeto.. Samsung.. Ha oru mathiri bus stand ammini, thavalakuzhy jaanu ennokke parayunna pole vedi peeru.. Athinokke Nokia Microsoft ithokke kandu pady oru royal look ondu.. Immathiri avinja naritharom paranjondu varallu.. Ini ippo sayippaum maarkku ithi vayichittu samshayam onnum thonenda.. Samsung is bad worst mobile. Love you Lumia..

Comment in English so that me and others can understand what you are trying to say!

Nothing dude I want to see Samsung on their knees...

Perhaps WP central developers could create an option under settings to allow folks to read/write comments in different languages, so if yours or mine is set to Eng that's all we would see, but others that choose to write in another language would be able to write/read comments in those areas. I also speak Spanish, and I'd be cool to keep tabs on how our favorite mobile platform is doing in other parts of the globe. Hopefully one day this can be done because if WP was depending on only eng speaking customers as buyers, we might not be so lucky. For now I would settle with a proper 1020 successor though. Cheers!!!

Perhaps? Ya they need to have a feature like that.

Hahaha...kollam suhurte...ugaran therri...! :D

Aah appo malayalisum ondalle ivide :P

aika tyhmän kuulosta, mutta jatka vaan! ;-)

Screw you Samsung,carrying you to Court again,better pay up

That makes me hate Samsung more and more >_

I hate both Samsung and Google with all my soul, the former even more.

Mmm, but I still think because of this Microsoft with WP has so low market share. Microsoft should better think about the future of the WP and not about getting more money from their alias. You blame Samsung and want them out of the market, but I guess you like very much your AMOLEDs on those Lumias..

How many Amoleds on Lumia devices? Nokia and now Microsoft makes use of LCDs on most their phones. I will like you revisit where you got your facts from.

I thought OLED was sony's invention?

Actually, it is neither of these two invention, just Samsung is licensed to make them or something like that. Just found the info, as of 2010 Samsung has a 98% share of the global AMOLED market.

If I am not wrong, Samsung makes around 90% of Amoleds currently on the market, maybe the number is not so high now but still.. Nokia ClearBlack is the same screen, just with a polarized filter on top. And Nokia with Amoleds, just look at the recently launched Lumia 730..

I'd like to see Samsung pay up on their agreed upon deal. I'm not sure how being a hardware competitor equates potential collusion. Competitors aren't allowed to use other competitors patents either. Of course, actual litigation is more complex than what we know about. I'm also wondering IF Microsoft were to see these payments decrease, might they stop treating Android as more of an in-house operating system than Windows Phone? Hmmmm....

The patent licensing should still kicking since patents are licensable between competitors. But data disclosures aren't. They should rearrange the licensing contract to reflect current conditions. And since, Samsung cannot disclose their data, it means that they must pay the full license cost.

Samsung never negotiates while paying people for fake comments and reviews on other Manufacturer's devices then why are the negotiating in paying their rotalties.

Need to look into agreements regarding Nokia Microsoft acquisition about this topic or.if not mentioned in the agreement need to look into the accounts of Nokia now Microsoft.

Samsung.... "Look into my eyes... and burn"

So cheap, what does Samsung think of itself?

I know who will win here for sure: the lawyers, as always.

Samsung plays dirty and always has...they thief, lie, cheat, steal and use their size to bully...just like Apple...Samsung never embraced WP...they always issued half-baked WP phones,then stopped supporting updates, then go for years without a new model...

Apple shouldn't even be mentioned at all. Those pricks are out of line for too many years. There's nothing interesting at their products. I've held in my hand all their products and operated all their devices and I was never like: "WOW" at the first touch. I had and tested many Samsungs and ..meh, hard for the moment, weak after. I switched to Microsoft and Windows Phone and while I am a minimalistic guy I shouted out loud: OH MY GOD! WOOOOOOWWW!!! That's why I'm with Microsoft, they have a vision, it might be kept in the dark but they have it if I was able to say WOW at the first touch of the phone. They are assholes as well, but their vision dynamically changes and adapts to users. At a slow rate, it;s true, but it's there.

Under Nadella, they are making changes and decisions more rapidly... Actually they are adapting faster than Apple and Google...

You mean Microsoft right? ;)

Yupp look at azure growth. It's stunning. Even OneDrive and office 365 aggressive marketing.

I've distrusted Samsung every since they manufactured clear black panels for Nokia, and were then found to be using the technology in some of their devices. Disgraceful company!

If they don't wanna pay, then MSFT should take they patent elsewhere. Let them try making a phone without MSFT's patents... ¬_¬

They will still use illegally.

Let Samsung alone. I bet Apple will kill Samsung. See how the new iPhone outsell Galaxy Note 4 in South Korea. In my country, Malaysia, Samsung is for non tech savvy people. Microsoft won't lose much if the partnership between Microsoft and Samsung spoiled. Both windows laptop/tablet and windows phone from Samsung didn't sell quite well. The korean Samsung only care about themselves. You wont even see them promoting Android in their ads, it's all about their own features.

come on samsung coff up!!

Alright lay the smack down Samsung!!!!

Why do you people care so much about a Samsung WP device?

Maybe because WP has such piss poor market share that Microsoft need all the OEMs they can get and yes, that includes Samsung.

@Neo Actually Samsung has hindered WP...it's like sleeping with the enemy...I don't even know if Stealsung even has a WP tells you how bad their relationship is with MSFT...

How has it hindered WP? ATIV owners love their phones including me. I've turned a few people onto WP with my Neo.

Absolutely no marketing because they spend billions pushing their Galaxy phones...95% of WP phones I see are Lumias with 5% HTC...anyway who cares, Stealsung reportedly pays MSFT $1 Billion USD yearly in patent fees for each Android device they sell...

MS has more than enough OEMs to make WP. Can't force Samsung or LG. Let these two go and work with dedicated oems. Also concentrate on your own product. as of right now many are waiting for the 920, 1020, and 1520 successors! Though I'd than love to have Sony on board. Oh well, their struggle with Android is their game...

That's true and it's Sony's loss...if the offered a great WP I would have gotten that instead of a Lumia, but now I'm with Lumia, I'm sticking with the brand becuase my 925 hardware is very HQ...

That may be true for most WP users. But there's 10% of us that want something else. I have used NOKIA, all kinds....from E71 to Lumia 920. I've come to the conclusion it's not for me. Ever since my Focus, I've been all Sammy and I look forward to my next one. Why? Because they have worked extremely well for me and they provide its users, OEM centric apps. As of this moment, I count 21 Samsung apps to 20 (Microsoft) on Lumia 520. And if you count the Watch On app that I don't have, that's 22. So, I really don't get why Nokia Fanboys keep talking about Samsung not supporting its WP. Most have probably never touched one or actually used one. Samsung is the only manufacturer I care about at WP. If they go, I'll give someone else a try, but for now, I hold out for them. They have been there from the get go and I hope they continue. Even if it's with one phone a year, as long as it's high end, I don't mind, I will buy it.

Well... IMO, if that was the case. At least they should make a new agreement. If disclosing data to Microsoft is breaching anti-trust law, then they should simply pay the full royalty cost. Patents is till there and Samsung still obligated to pay the license cost specified at previous agreement (without any reduction for data disclosure agreement).

I guess this means we won't be getting a new Samsung running WP ............

So let us get this straight, Samsung who has industries in all sectors of the mobile phone and information technology sectors producing memory, screens and a multitude of other components aren't in competition? Surely if the contract with MS invites collusion then all the other contracts that Samsung has to be the same. To say otherwise smacks of being hypocritical to the extreme. Especially since Samsung manufactures parts for Apple a notable competitor... Essentially this is Samsung being desperate to avoid paying their dues, and if they're not careful this will likely backfire.

The sad part is that Microsoft , used the 1B to buy Nokia.. I would be pissed too.

I'm so glad we globalized the world economy. All I have seen of it so far is North America and Europe respecting everyone else's economical rights and laws, while the rest of the world tramples all over North America's and Europe's.

Oh yeah!!!! Paybacks a mofo ain't it.

That doesn't make any sense. They didn't have a problem paying Microsoft when Microsoft was competing with them in the Tablet market before the Nokia Acquisition ... Hell they even mocked the Surface in one of their commercials ... Galaxy Note 12" pro I think.
They are full of shit.

If they claim the deal is void, then they are using patents illegally, and could be sued as such.

I'm no lawyer, but why would I a competing smartphone company share my sensitive information with a competitor? As for the royalties, yeah, Samsung should pay up.

Well none of Samsungs computer wouldn't of been bought if it wasnt for Microsoft Windows being on it

Im startn to think Microsoft is being unfair with the surface and now they have phone well they also own the most used computer software and at the same time trying to make hardware so ther trying to win both ways i like Microsoft,windows,windows phone,Nokia Lumia but this is kinda unfair but Samsung needs to pay what they owe and not try to put it against Microsoft its bad seeing the people that work together always fight cuz one now is competing with the others they supply to.

No, that's not unfair. Google does the same. They own Android, but they also produce hardware (Nexus line), and their hardware is often better than competition's.

This situation is different. Yes Samsung pays Google for access to Google services, but they're don't have to work with Google to produce devices since its "open source" nor do they have to pay royalties to Google. I'm sure that if the deal was the same when Motorola was bought, we'd be hearing the same things from that side.

Samsung is a lousy looser, they will eventually eat its own shit!

They are bullies, but bullies that constantly get beaten up...this will be funny to watch...

Samsung is just trying to save some money. They obviously will have to pay for what they already used, since Microsoft's aquisition of Nokia happened this year. Once they pay MS what they owe, they can return to a normal patent contract, or stop using MS's intelectual property in their phones.

That will be very hard to do, if Microsoft own Nokia patents now, as most mobile patents were owned by by Nokia (or still are).

Microsoft became a direct competitor to Samsung when the former launched the Surface. So Samsung's argument about Nokia acquisition is pointless. The problem with Samsung is the fact that a lot of manufacturers are creating mobiles with Windows Phone (some of them very appealing), while they're stuck with Android and its oversaturated market.

Samsung has never been a noble company.

No company is noble. It's the nature of aggressive capitalism.

Nothing new, and nothing will happen I'm afraid

Samsung does this constantly, it's an Asian culture where they break agreements constantly. You sign a deal to pay that amount, and they don't even really make WP...those 2 shitty models which no one wants to buy. If you have a problem with the agreement, go restructure it and not refuse to pay. Samsung sounds like a cheap rip off in a Korean store in NYC where they make up the price as they go.

Guess ms will have to spin off mobile

It's pretty clear they have to honour parents or stop using them this is just a delaying tactic they did the same to apple and will or have done the same to google.

You're always supposed to honor your parents. It's in the Ten Commandments. Plus using them would just be rude ;-)

The fact that they did pay their royalties' sets a precedence. However they paid late, like any other business late fees apply. There is no news here, just Samsung crying. They should stick to TV's and other appliances

I agree, party the royalties that you agreed to pay then lets talk about breach of contract. Since NONE of us know the language of the contract is impossible to pass judgement on who's right or wrong, but logic doesn't stop the Samsung haters here from foaming at the mouth. The comments here were so different when the Focus and Focus S were the best on the market. You guys are no better than Android fans.

Even after the language is known everyone has his/her own opinion(s) on judgments and you will have to respect that.

Isn't a Samsung hate in fact here isn't hate towards them, but the business things are just that, if a company don't even pay their royalties for use certain things then is just valid the user opinions, also in what Samsung states is wrong Nokia now Microsoft mobile in the world have a tiny market share and that doesn't constitute antitrust law suit, in fact is totally backwards Samsung and Google should be sued by antitrust laws they in the whole world have 89% of phone market share and Android almost the 98% so what Samsung states is wrong

Well there goes any chance of another Samsung Windows phone. Oh wait, they make phones out of recycled Poland spring bottles anyway. -_- .

samsund sells its creations to apple and others but doesnt want to pay microsoft for theirs, okay from now onee no one has to pay samsung either

ITT: A lot of lawyers or people who stayed at a Holiday Inn last night.

I think its a vote for the new microsoft lumia, they think it will be like the surface in the computer world, and will set the standard for years to come

I think this is pretty hilarious, actually. Once upon a time not so many years ago Microsoft used to be the big bully on the block, pretty much doing whatever they wanted and telling everyone else to go to hell. No one seems to remember or mention that in these situations. Now that the shoe is on the other foot and they're not so big and bad everyone cries "Oh, boo hoo. Why does that horrible Samsung have to be so mean to poor little Microsoft?". Everyone also seems to forget that not one of these alleged "intellectual property" agreements regarding Android has been tested in court yet so no one really knows if they're legitimate or not to begin with. Karma is a bitch, LMAO.

It's a bold statement to call MS "little" :)


With the voice of Stewie Griffin; Where's my money bitch. Pay up.

I bought a Samsung TV a few years ago because it had the best quality vs price. I bought (3) Samsung Focus when they came out because it was the best WP out. This is of course my opinion, but I refuse to support a shady company. So with that said, I will no longer buy anything Samsung.

Believe it or not, you will buy a lot of Samsung, even if you buy other brands ;)


Thats not true because i know how to look specs up to make sure it doesnt have any hardware made by them. Its not just because of this, its because of everything they have done over the last few years combined.

So, you are saying that you actually disassemble LCDs and electric boards looking for chips and LCD panels made by Samsung, then assemble them back and handle them back to sales person? Same goes for optics and matrix in cameras and so on and so forth. P.S. Are you sure there are no Samsung chips in our WP devices?

I didn't say anything about disassembling. I said specs, as in looking at the specs to see if it has their hardware. I understand that they can make something that is inside of any hardware that I buy, but I am not directly supporting them. I also wouldn't have to go through Samsung for the warranty.

Just because you don't buy anything that bears Samsung logo on it doesn't mean part of your money does not go to their pocket either directly or indirectly. All that boycot thing makes no sense in today's globalized ecomony, IMO. Anyways, it's your position, which I respect but cannot understand.

I understand that their hardware can be in anything I buy and sometimes I am left with no choice. I just try to avoid them whenever I can, giving them the least amount of money I can. Thats the problem now a days, its hard to boycot anything because people will still continue to buy. If people continue to buy, the company will not change their policy/support/quality/etc. For example, how many people gripe about "Made in China" products but still continue to buy it. It's hard to find "Product of USA" counterparts and most of the time if you do find one, its way more expensive but people skip over their argument and buy it anyways. Don't crucify me for this example, its only used as an example. I understand and respect your argument as well, so I guess we have to agree to disagree.

Oh man I got years back a galaxy tab and to the third month started to restart by itself sent 3 times to reparation within a month as Samsung couldn't fix their product then I just sued to the consumers affairs office and got my money back and since that incident I don't purchase any samcrap product anymore their support center in Chile is just terrible, prefer give my money to LG

I'm with Samsung. If Microsoft wants data they can be part of the government. Samsung is a trust worthy company. That's why they're the leading phone company.

Prove that not just by saying they are a trustworthy company because they sell more phones

Hey Samsung! Let's solve this problem by removing any discounts based on the amount of units sold. MS won't know your sales data, and you pay full price for every Android handset. Happy?

Lawyers everywhere are itching to get on these legal teams

They should've tried to sell more devices then. Agreement seems fair. Their failing of fulfilling the agreement's terms is why MS had to buy Nokia to do it themselves.

They don't have money. Their losing on galaxy business that's y their making excuses.

Samsung better pay that money

Dude are you really that stupid? You must be some android or Samsung idiot. Microsoft makes a percentage on the handset which uses a patent. The 1 billion dollars is basically that percentage value. I'm sure the Microsoft deal which lowers the amount Samsung pays Microsoft when it sells windows phone is a percentage decrease of royalties pay. But samsuck broke that agreement, so now they have to pay a Su total of 1 billion

I suppose we won't be seeing a new Ativ device anytime soon will we? That's depressing as I'm quite a fan. Oh well, another day another damn court case.

It will be a pyrric victory in the end for Microsoft.

Coming from Samsung, the company notorious for copying what everyone else does for their own hardware and apps.

I'm pretty sure Samsung is paying royalties to Nokia for use of their IP, so I dont what's problem with paying MS

The contract was with Nokia not Microsoft. That's what they're saying.

Samsung sucks. MS should end partnership with the Korean Giant, specially when they don't support their WP devices with firmware like old Nokia did.

Samsung won't work with Microsoft now they own a mobile device branding now, once called Nokia now Microsoft Lumia. Working with Google seems more convenient to them seeing how they don't create handsets on their own

Microsoft, we are with you... Good luck in kicking samsung's A**

The way O see it, they both have a strong case but I see MS have the advantage. Samsung gave MS information about how users used Android and developed Windows Phones and in turn MS would give them a discount on the patents. However, it seema Samsung didn't do a good enough job and MS bought Nokia. That, along with the info Samsung provided, was enough for MS to start developing great software (WP) and hardware. I can see why Samsung is mad but MS also expected a better offering from Samsung in the WP department.

I think if Samsung don't want pay patents then Microsoft should Sue to Google because the indirect benefit is gotten by Google, Samsung sell devices powered by android but the brand Android still present so if Samsung don't want pay the patents then Google should do because they allowed to Samsung to use Android

How is Microsoft buying Nokia and becoming a "direct competitor", any different than Google buying Motorola and Google releasing their Nexus Lines? Other than Samsung does not want to bite the Android hand that feeds it.

Google thinks they can get away with anything.

Samsung made an agreement they should pay up so what if Microsoft have put there fingers in more pie's when do you hear Samsung reducing prices Microsoft do constantly. So pay up Samsung.

Samsung there singing the tunes.

I knew someone would bi*Ch out when MS buys Nokia.

WP is irrellevant in todays smartphone market, seeing someone with a WP is like sightings of bigfoot.

Given a choice between a Samsung Phone and a Nokia, I'll take Nokia. Samsung phones are over-priced and under-spec'd - at least, that's how it is with Android - and Samsung is S L O W with updates. Still, it would be good for the WP ecosystem if there were more well known manufacturers making handsets.

Samsung is the most pathetic company I've ever seen. I sincerely hope they've just sealed the nail in their own coffin with this insipid "reasoning" of theirs. Messing with Microsoft, really? They don't know who they're dealing with.

Given their issues, a billion dollars is a bigger deal to them than it used to be. Doesn't excuse their welching, but I can see why I'd want to.

RE: What do you guys think? Is Samsung's reasoning sound? If anyone here who's not a contract lawyer and pretends that they can make an educated comment ( that means you're privy to the law or this case) is full it.

I don't know what the anti-trust laws are, so I'll have to leave this one to the lawyers to hash out. (It's the lawyers who come out making the most money in these situations, anyway.)

I think it is very clear. Samsung is trying to renegotiate the deal it has now. They have fought with Apple about Intellectual property before. This is no different. I think
Microsoft needs to decide if it is better to go to court and win or settle and cut the piece.

a contract is a contract ,they should pay up,i dont like paying for my shoping but just because they change the girl at the checkout is not a reason to get out of paying.
Windows Central Newsletter
Thank you for signing up to Windows Central. You will receive a verification email shortly.
There was a problem. Please refresh the page and try again.