Select Xbox Preview members are getting a new bug fix update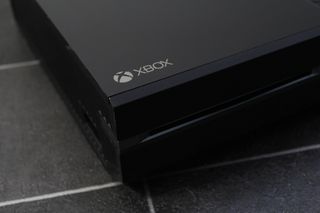 (Image credit: Windows Central)
Microsoft is rolling out yet another update to select Xbox One preview members that fixes some bugs that have been discovered since the last version.
Xbox Preview members who are selected to get the update can go to Settings, System, and then Console Info & Updates to check if the latest preview build has become available.
Here are the details from the Xbox Preview Forum (opens in new tab):
DETAILS
OS version released: rs1_xbox_rel_1608.160906-1800
Available: 6:00PM PDT 9/8 (1:00 AM GMT 9/9))
FIXES
Groove Music
When casting audio files from a Windows 10 PC to an Xbox One using "Cast to device", Groove Music should no longer fail to launch..
MSN Weather
Resolved an issue which could sometimes cause the Weather app to fail to launch.
Backward Compatiblity
This build contains a fix to address stuttering and framerate issues in backward compatible games.
Xbox Universal Store
Resolved an issue which could sometimes cause recently purchased content (movies, TV shows) to fail to launch.
If there is big fix they should send it out to all preview members

All preview members have the backward compatibility bug fix as that's in the 1610 build that also got a wide rollout. Not sure about the other fixes in this 1608 build.

That's what I thought! So far, so good. Did you make any clubs?

I am confused, I did not get the clubs but get bug fix? I guess it might have clubs on it but what the heck?

Aparently there are different builds rolling out tonight... Mine too was around 4 GB and was "(rs1_xbox_rel_1610.160901-1900)fre" FYI

Apparently I got the Clubs update, I had been waiting on. It is worth noting it has a higher build number than the fix update.

Same. I just got this huge update. Haven't checked it out as I had to leave to work while it was installing

Hey guys, do you know how to fix wireless audio devices failing to work with Xbox1? For example Turtle Beach....it used to work before. Thank you!

Yes, tried everything I could think of....

Does it work at all or does it stop working periodically?

It works wired with the 950XL and PC.
ThaNX

So the good news is your headset works the bad news is you might need to get an adapter, my buddy noticed his girlfriend's would work in his elite controller but not in the new S controller ​so they got a Old Xbox controller adapter and it worked fine, my theory is that the little black rings are misaligned some how with some headsets... The adapter is more forgiving... A 3.5 to 3.5 extension may work as well??? And if you are already using the adapter you might want to try a friends and if none of that works... I don't know...

Thank you so much for your reply!
It's a wireless headset that used to work fine....wire is only for the phone and PC

This update just broke my Xbox S :'(

Started the update, it downloaded and when it restarted..... Well it didn't restart. Just a black screen, power comes on then off, then on..... Etc

I had this happen once during an update. I had to unplug it for a few minutes and let the light go off on the power brick, who knows how to tell on the S, but a few minutes should be good let it run for a long while as it tries to reinstall the update. You may not see any progress for a while... You just have to let it run. ​

If you're getting a 4.1GB update, that's the first 1610 build. Anything else and you'll be getting this update.

Then I guess I only got the Clubs update and no this patch update

I didn't notice the size, but it downloaded pretty quick on a fibre connection, so im gonna say it was just the patch. However im now at work, so I'll have to look at it later. :(

Ok, so I don't know what happened but a hard reset seems to have fixed it. I just need to be brave and try updating again. :-S Thanks for the support guys.

I'm still on build 160901-1900, the last time I was left behind, I had so many bugs that I could barely use some of my apps. Like right now, I still can't get the weather app to open.
Windows Central Newsletter
Thank you for signing up to Windows Central. You will receive a verification email shortly.
There was a problem. Please refresh the page and try again.