SkyDrive updated; includes shortened URLs for Twitter posts via Windows Phone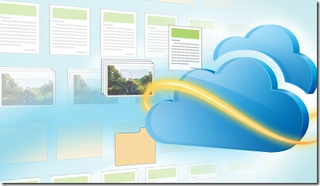 Microsoft has made some pretty significant upgrades to SkyDrive, among them, one that adds capability to Windows Phone. The big announcement that Redmond is touting is that SkyDrive will now support Open Document format. While this is cool and all, what piques our interest more is the newly-added ability to post to Twitter using your Windows Phone and have the URL automatically shortened using the SDRV.MS suffix. This nifty little feature makes it easy to snap a quick pic and share with friends. It illustrates Microsoft's drive to deeply integrate Windows Phone with social media.
In addition to Open Document and Twitter support, the SkyDrive update also allows users to upload files up to 300MB using their web browser. The SkyDrive Team also reports that they "have some really big things coming soon." Hopefully that means some more stuff for Windows Phone!
Source: Microsoft
Windows Central Newsletter
Get the best of Windows Central in in your inbox, every day!
They need to make it easier and less time consuming to stream audio files and up load audio files. Uploading takes forever.

Uploading will always take forever. It's how consumer internet works.

I thought we had 25g free storage... Or is that only if you buy Nokia phones?

25GB free storage, but only 300MB per file.

I just personally want to know when that desktop app is finally going to be released.

It is already built into Windows 8 CP, so I'd guess that it isn't coming to Windows 7 anytime soon.

Built-in, yes. Functional, no.

Yes, a Skydrive Metro app is built into Windows 8, but they also demonstrated a desktop-side Skydrive application that lets you treat your Skydrive as any local hard drive, which I assume would also work in Windows 7. They haven't announced the release date for that yet though.

It's integrated into everything on Windows 8
And guess where the default save location will be for docs in Office 15? Skydrive...

You could always use Live Mesh as a "Desktop App" for SkyDrive.

Makes things work kinda like dropbox.


Except it's my understanding that Live Mesh is a separate 5GB pool.

that's correct. the 5GB sync storage on live mesh is separate from the main 25GB

No, every Windows Live account has 25GB of storage provides via SkyDrive.

I'm seeing 25GB in mine and I don't have a Nokia.

Ok, its basic:
25GB comes free with any free live(Microsoft acc) account regardless of of you have a WP7, and then you get a separate 5GB to use for live mesh.

This was long overdue and one of the reasons I still used other services for twitter uploads. The long URLs looked VERY amateurish.

I just shared a pic via Skydrive through my WP twitter account and did not see the URL shorten to SDRV.MS. The link shows www.skydrive.live.com/34673gs9vd0f9g80935jv0werjwe0jvwergb3eh435-acfwefgnv0i304ujtgvb0w0jvb093jg09bvjw0jv039jv09jv09jvw jw0mgvop2w-0iy=4

(Yeah, I made of the gibberish... but you get the point).

I hope they include Windows Live Groups into their app...

SD explorer is a great 3rd party Sky Drive desktop client if you want one on windows 7.

Wishlist:
I wish auto picture uploads were at least the 2MP size that it uses when e-mailing pictures. But, frankly, an option for the fullsize original should at least be available (with all the disclaimer language they want about data use, etc.).
I wish it were easy to share out or get a link for a SkyDrive file or folder from the PHONE. Today, I don't see how it is possible. I had to remote into my home computer which was annoying.

Maybe this is a bit off topic, but I moved some of the videos I took on my Titan to Skydrive to free up space on my phone, but when I try and watch them through the Skydrive app on WP7, they aren't able to be played. Does anyone else have this problem. Shouldn't this just work? Thanks.

300M Increase on Upload is HUGE.. I video Soccer Matches for my Players, and upload them for them team...

Am I the only one not seeing the update? Is it not available yet or something?

How to set my picture gps locations to visible to anyone?

This is the best WP - SkyDrive client http://www.windowsphone.com/en-US/apps/b52cb46d-9cfe-472c-a198-27e8d7259028

What's the name? please... I can't cut&paste comments in wpcentral app. Thanks.

It's pretty easy to work with SkyDrive using Windows File Explorer, though I wish it were more automated. Do the steps in the link below, then save a shortcut to your favorite locations. After that, just work with SkyDrive like any other folder on your system, and drag-and-drop at will.
See HTTP://mynetx.net/2352/how-to-connect-your-skydrive-in-windows-explorer

Why is a shortened URL a big deal? Can somebody tell me in laymans terms why I should care about that?

Twitter has limited text... Like sms with a limit of 160 signs

I hate when Microsoft says soon, because they either forget it, and when ask they say they have a better idea thanks to a new product that's on its way. OR soon turns out to be 1.2 years.

They haven't forgotten anything, you just need to learn to be patient.

I want full backup / sync with SkyDrive. Also, please allow full size photo and leave scaling as an option only.

They need to make I easier to move files!!

Wish they could change the "via WindowsLive" post to twitter with just "via Windows Phone". That would be way cool. Oh well. To Uservoice.

Can we get a beautifully Metro styled SkyDrive app? The current app is BORING!

All I want is to be able to upload high red pics and for pics that are shared on Twitter to show up with out having to click a link. Is that so hard?
Windows Central Newsletter
Thank you for signing up to Windows Central. You will receive a verification email shortly.
There was a problem. Please refresh the page and try again.