What are the best AI image creators?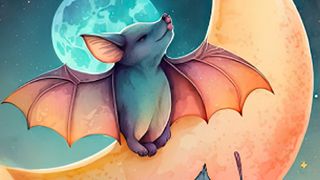 (Image credit: Windows Central / Midjourney)
As long as you can write out your thoughts, you can get an AI image generator to create art based on your ideas. The art styles, realism, anatomical accuracy, and amount of control you have to edit an AI-generated image after it is created differ widely from one AI program to the next. Additionally, some utilize a credit system to limit the number of prompts you can use or require you to have an account. Others are free and offer a very simple interface for people of any skill level.
Whether you're looking to generate some realistic-looking portraits, fanciful digital drawings, or sleek logos here are the very best AI image creators out there right now.
Note: Many AI image generators were fed actual artists' work without artists' permission and can incorporate their unique art styles. Because of this, many of the companies that made these programs are being sued. Consider the ethical implications of using AI-generated art and remember that rules surrounding their use might change in the future.
Best overall: DALL-E 2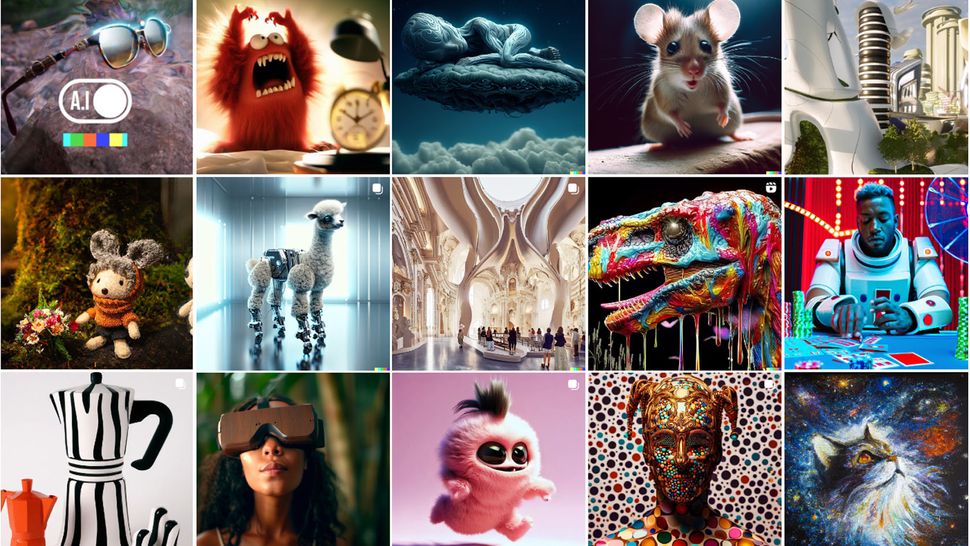 Simple interface and vast range of art styles.
Reasons to buy
+
Free version
+
Extremely easy to use
+
Great at abstract art creation
+
Believable editing options
+
Understands sentence structure for more detailed and accurate creations
Reasons to avoid
-
Doesn't always generate realistic imagery
-
Must get on the waitlist
Like many other AI programs these days, OpenAI's popular AI image generator is still in Beta. You have to go on the waitlist and hope that you get selected in order to use it. However, if you have access, you can use it for free and only pay if you want to.
The good
The DALL-E 2 Beta currently works on a replenishing credit system — generating an image and downloading it both take one credit. During your first month, you get 30 free credits and then each month after that the free credit number is replenished to 15. You can also purchase additional 115 generation credits in increments of $15 if you'd like to use the software more. The program is incredibly easy to use, with its simple interface and prompt box, making it very beginner friendly.
Unlike some other AI programs, DALL-E 2 better understands commas and sentence structure, allowing it to generate more accurate artwork based on detailed prompts. The imagery DALL-E 2 produces can be very vibrant and photo-realistic but — as with any AI-art generators — DALL-E 2 doesn't always produce anatomically correct imagery. It tends to do best with portraits and facial features but can sometimes get tripped up with hands, feet, and small details. However, this also allows it to excel as an abstract art creator. You can tell it to combine various art styles into one image or tell it to focus on a specific design idea.
One thing that helps DALL-E 2 stand out is its easy editing features, which are made possible with inpainting and outpainting. Users can widen a generated image and add believable details that flow into the original visuals. Alternatively, characters, objects, and other details can be placed within existing generated art. For instance, you can have DALL-E 2 add a couple to a sunset beach scene or place, Mona Lisa, in a grocery store while incorporating Leonardo DaVinci's art style to a 16:9 ratio image.
The bad
Some AI image generators have been programmed to receive prompts in several different languages, however, DALL-E 2 is limited and works best with English. This makes it far less accessible than some other AI programs out there.
While far more accurate and capable than the original DALL-E, DALL-E 2 can still have problems producing the exact look you're going for. This wouldn't be a problem if there were unlimited free uses, but the credit system makes each unsatisfactory generation a little frustrating. Still, if you are planning to use it that often then you're better off purchasing credits anyway.
Best art style variety: Midjourney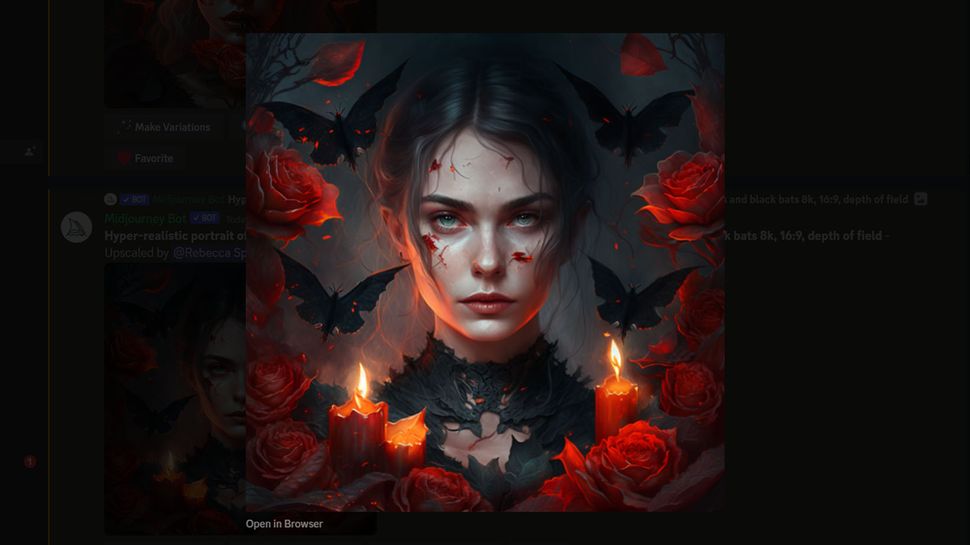 From realistic photos to fantasy illustrations.
Reasons to buy
+
Capable of generating realistic-looking images
+
Wide variety of art styles
+
Easy to use once you know what you're doing
+
Provides more detail than other programs
Reasons to avoid
-
Requires a Discord account
-
No editing
-
Can be very slow
Midjourney is extremely popular because it can handle generating both extremely realistic-looking photos as well as stylized art. Unlike other AI image generators on this list, it's hosted within its own Discord server. However, you must set up a Discord account to use Midjourney if you don't have one already. Midjourney had a free Beta trial for a long time, but this was recently canceled after several notable deepfakes created using the software went viral online.
The good
If you don't already know how to use Discord, getting started might feel daunting. However, the actual process of generating art within the Midjourney Discord server is very easy once you know what to do. After being given a text prompt, Midjourney creates four small 1:1 images and users can determine if they want one of these images upscaled with more detail. Users can also click a button to create variations on one specific thumbnail to try and get a specific look or can request a brand-new set of four images based on the original prompt.
This software's strength lies in its attention to detail. You can give the same prompt to DALL-E 2, Bing Image Creator, or Stable Diffusion, but Midjourney's creations tend to offer the most unique elements that fill out an image. This is especially helpful when having it make realistic portraits or whimsical illustrations. Clothing usually looks right as do minute textures. As with any AI image generator, Midjourney might not get everything right — hands, mouths, and teeth can sometimes look monstrous — but the software regularly gets updates and improves its abilities as time goes on.
The bad
If the Midjourney Discord server gets busy it can take longer to generate art, sometimes several minutes. However, paying for the higher-tier subscription plans results in faster GPU times. There are three different payment plans: Basic Plan for $8 per month, Standard Plan for $24 per month, or Pro Plan for $48 per month. These are fairly priced plans considering how good of a job Midjourney does at generating interesting imagery. Most people will be adequately taken care of with the Basic Plan.
On another note, the biggest thing Midjourney lacks compared to some of its competitors is editing tools. Granted, this is part of what makes it so easy to use since it offers those easy upscaling and variation buttons rather than giving users minute control. However, anyone who wants to have more of a hand in their prompt results might find this a bit frustrating.
Best for creators: Adobe Firefly (Beta)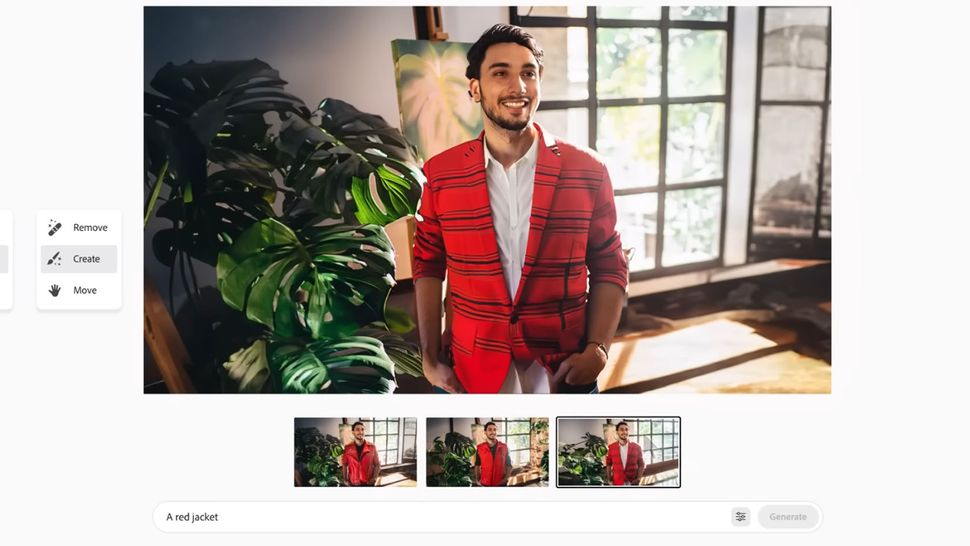 Enhance your own work
Reasons to buy
+
Easy to use
+
Varied art styles as well as realistic abilities
+
Image upscaling
+
Vector and raster files
+
Plenty of editing options
Reasons to avoid
-
Must get on the waitlist
-
Many features aren't finalized yet
While many of the AI image creator programs on this list focus on text-to-image generation, Adobe Firefly is designed with a focus on helping artists enhance their artwork. Note that you can still enter text prompts and have it generate art, but the editing tools give far more control over the process. Many aspects of the Beta software are still in development with several new features currently being worked on.
The good
There are a lot of unique features that make Adobe Firefly stand out from other AI image generators. For one thing, prompts can produce a wide range of art styles from minimalist logos to detailed digital drawings and even photo-realistic imagery. It's also very easy to add dynamic imagery and effects to text using this program.
Many additional features are currently "In exploration" such as text-to-vector imagery, inpainting, the ability to extend images with believable filler details, and more. If Adobe is able to refine these tools, it could become the ideal companion software for the best digital drawing apps. Users will be able to alter facial features, ask for image prompts while using 3D files as a base, and even teach the software to generate imagery based on their personal preferences.
The bad
Since Adobe Firefly is still in Beta you have to get put on the waitlist and hope that you are extended an invitation to use it. You must have an Adobe ID in order to do so, as Adobe is seeking to get feedback from the creative community. As with any Beta software, the kinks are still getting worked out within Adobe Firefly. This means that there are bound to be bugs and glitches as it develops. However, Adobe will likely release several updates to address these issues as time goes on.
Best plugin: DreamStudio (Stable Diffusion)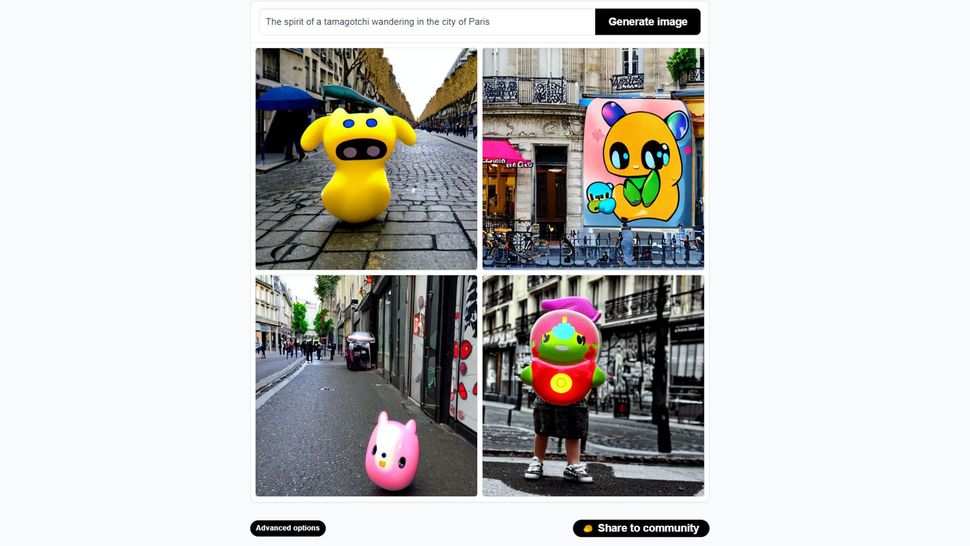 DreamStudio (Stable Diffusion)
Use it with Photoshop to alter your images.
Reasons to buy
+
Extremely simple to use
+
Realistic and stylized art generation
+
Some editing options
+
Photoshop plugin
+
No login required
Reasons to avoid
-
Not great with realistic facial features, anatomy, or details
-
Can be extremely slow
Stable Diffusion is an open-source AI art generator from Stability AI that can produce anything from stylized digital art to realistic imagery. All users have to do is submit a prompt into the command box and it will work on creating something.
The good
The free version of Stable Diffusion is easily accessible from a web browser and doesn't require any accounts or logins. Simply enter any sentence you can think of within the command box, press the Generate image button, and the software will generate four images based on your prompt. It can produce anything from realistic images to playful sketches.
There is also a Stability AI plugin for Photoshop which allows Adobe users to quickly add or change parts of their Photoshop projects after making a few hasty brush strokes and entering a prompt. For instance, if you've created a drawing of a forest, you could select a section of the ground, draw a stick person within the selection, and then write hiker in the prompt box to get four different insertable images of a hiker to appear. It also works on real photos, allowing you to quickly and believably change haircuts, backgrounds, or other details in a picture.
The bad
More so than many other AI image programs on this list, Stable Diffusion tends to have issues with realistic anatomy and details when generating its own images online. If you ask for an image of a rabbit, it might give the rabbit four ears instead of two. Ask for a man juggling fire and the man's face could be extremely distorted in a way that doesn't make sense. This is all fine and dandy if you want something surreal or abstract, but doesn't work well for realistic imagery.
As with many free versions of AI programs, Stable Diffusion's speed depends on a few different factors. If there are too many people using the server at the same time it can take a very long time for the software to generate art from your prompt.
Best free option: Bing Image Creator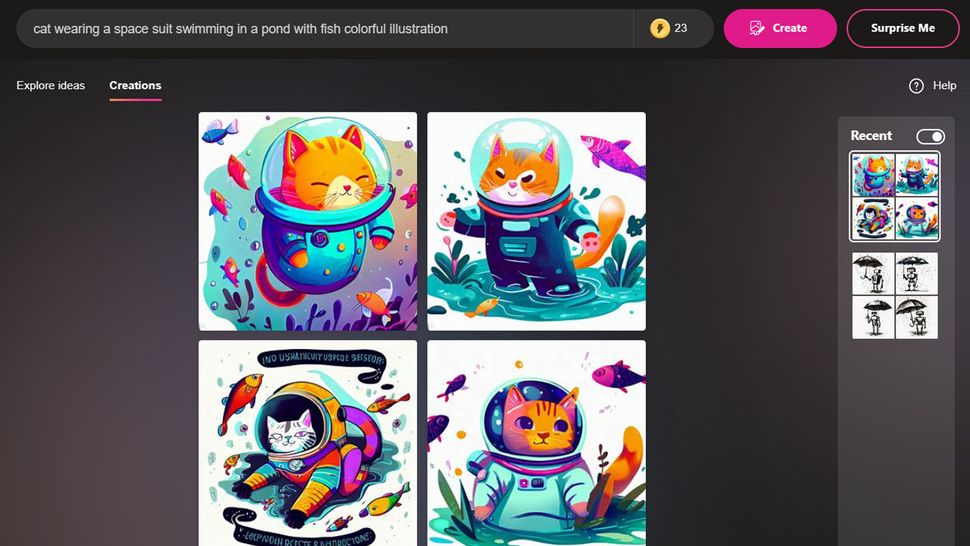 Easily generate as much as you want.
Reasons to buy
+
Simple interface
+
Boost credit system
+
Rewards more boost credits to those who use Microsoft programs
+
Varied art styles
Reasons to avoid
-
No editing options
-
Not the best at realism or fine detail
Technically, Bing Image Creator is powered by OpenAI's DALL-E AI, which means that it shares many of the same positive traits as the original AI software. However, Microsoft gives it a very simple interface as well as a convenient credit system making it appealing to newcomers who want to test it out for free.
The good
Bing Image Creator works off of a "boost" credit system, and it's implemented in such a way that it makes Microsoft's program the ideal free option. At the start, users are given 25 boosts, these basically ensure that Bing Image Creator generates art relatively quickly. If you run out of boosts it can take several minutes for a prompt to get visualized.
Fortunately, it's very easy to earn more boosts without spending any money. Bing Image Creator is tied to your Microsoft account and will reward you with boost credits for doing things like using Microsoft Edge as your search engine or checking out Microsoft's top stories. Microsoft really just wants you to come to play in their ecosystem garden, which works out for us here.
If you want to play around with Bing Image Creator, but aren't sure where to start then the large Surprise Me button will get your mind going. Clicking it places a random prompt in the command box for you to edit or submit as is. This program also keeps a record of the recent art prompts you gave it so you can look back on the latest art without having to jump around to different tabs.
The bad
While Microsoft's AI image generator is fantastic with ink drawings, whimsical illustrations, and logos it doesn't always deliver when asked to create realistic portraits or fine details. More often than not the art that comes out will look like a stylized digital drawing or might make sloppy work of crucial details — for example using strange shapes in place of eyeballs on fish.
Since the software also lacks a way to fine-tune imagery, you're stuck with what you get and cannot edit images within the program to make them look better.
Wrap-up
It's hard to say for sure how things will shake out in the coming years in regard to AI image creators. There are several big companies developing their own AI programs and each one has admirable features and qualities that we hope will get refined further.
Currently, DALL-E 2 is one of the easiest AI image generators to use and it can produce some very different results making it a great choice for most users. Whether you want to make photo-realistic images or want to create a truly fantastical digital drawing this program can help you do it.
Midjourney, on the other hand, can produce far more detailed imagery, also in a wide variety of art styles. However, it can be harder for beginners to get started with it if they aren't already familiar with Discord, the social communication software that hosts it. Now that the free version has been canceled, it's not as easy to check it out, though.
While some AI image creators are more advanced, some are still in their earlier phases of creation such as Adobe Firefly, which is currently in Beta. You can only gain access to it if you get put on the waitlist and Adobe sends you an email. However, its focus as an artist's tool for enhancing and editing work rather than simply being an AI image generator might just make it the go-to tool creator in the future. We'll have to keep our eye on it and see how it develops.
Get the Windows Central Newsletter
All the latest news, reviews, and guides for Windows and Xbox diehards.
Self-professed gaming geek, Rebecca Spear, is one of Windows Central's gaming editors with a focus on Xbox and PC gaming. When she isn't checking out the latest games on Xbox Game Pass, PC, or Steam Deck; she can be found digital drawing with a Wacom tablet. She's written thousands of game guides, previews, features, and hardware reviews over the last few years. If you need information about anything gaming related, her articles can help you out. She also loves testing game accessories and any new tech on the market.