Some Microsoft sites are currently down due to some DNS woes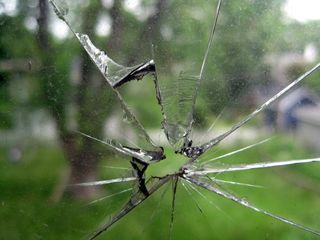 Down for everyone or just me? That's basically the conversation Daniel and I just had. We're having difficulty getting some of Microsoft's online services to work. Head to the Xbox's website or some other sites and you might be met with a DNS failure message. What's up?
We're not alone, Neowin is seeing the same across a variety of Microsoft sites (Hotmail, MSN, Live). Turning to Twitter we see a mix of responses. For example, some can access the Windows Phone Dev Center while others can't.
Discussions on Twitter also indicate that Azure storage is experiencing a partial service interruption at the moment.
Have any Microsoft sites down for you? Let us know. Hopefully this doesn't bode ill for the launch of the Xbox One tonight, which will require a "Day One".
Image credit: akeg
Get the Windows Central Newsletter
All the latest news, reviews, and guides for Windows and Xbox diehards.
Well, Sam, its obvious that since so many people are getting Xboxes, that they broke Microsoft.
Also, I just noticed like 10 minutes ago that I was on the podcast :D

Its probably Google in response to the sold out "Please remain calm while we steal your data" mugs. Darn it. I want one of those.

Was having issues with Xbox live. Finally got thru now

Ok good I thought it was just me.

MSFT? I doubt it will last long,

Just having difficulties with Xbox.com...

Windows and Windows Phone stores too

Same here. Although I got some updates...

I can't access them either.

Store is having issues too - UK.
Error code is what WPCentral wrote about in January 2013.

Anyone else seeing duplicate facebook birthdays in their Calendar App?

I could understand the Xbox releated sites having being up and down as they get ready for the launch, but not some of these other sites people are mentioning.

Microsoft store also went in and out of existence. Looks like they bit off a bit more than they can chew with multiple launches going on

I cannot download from wp8 store, either using mobile network or wifi.

With me, no problem, Germany und Xbox music

Cant access xbox live. England, uk. Sucks cause i was in the middle of watching a film. :-(

Can't access windows phone store :(

No problems here in Kansas!

Right now it is a hit or mis with the different services...

Here in Brazil, all services went down for like 40 minutes or so. Outlook, Xbox Live and even my Login on Windows 8.1 wasn't working. But, now everything running fine again.

Outlook.com not working in oz, but SkyDrive.com is fine, go figure

Tried helping a client purchase MS Office 365 product and got to the confirmation of the order and I get a blank white page.

No problems in Mexico using Open DNS for any Microsoft service. I haven't test Azure.

Dreamspark down here in UK.

Had a slight, miniscule panic when Wordament on my Lumia wouldn't connect...

Window store has problem.....

Guessing caused by failover to a new - beefier - virtual server cluster in advance of xbox one launch, with temporary dns failures commonly caused by refresh of routing tables...

I could not access my hotmail account for about an hour, but it is back up now.

I was having problems with the windowsphone page and store but it got fixed now

Was getting an error code when trying to update sys app pusher.

It back though so I'm good now!

also just got an email from Atlas that parts of their ad serving site are down "due to a widescale Microsoft DNS server issue"

Was a problem, but fixed now.

Xbox music wasn't working for me here in New Jersey.

To get your email to sync on WP, change the server to debug-m.hotmail.com. It'll tell you to update password and your on your way, fixed it 3 minutes after downtime!

Some of their internal domains are affected as well. No internal mail, chat, network access etc

I couldn't connect to outlook.com at work.

This has been intermittent for a couple weeks. I work exclusively out of SkyDrive and noticed it when I tried to access my files. Then, when I tried to go to Microsoft, it was down. It has happened 3 separate times over the past few weeks. Usually up after 12 hours.

Xbox Live is being an arse now as well. Keep getting drop outs and then unable to connect to Xbox Live.

What a ballz up. Great PR for the Xbox launch or anything Microsoft for that matter

We had issues with about 20 clients earlier this week getting poisoned DNS root caches on Microsoft servers. Once we cleared the root cache and resynced it cleared it up. Probably related. I couldn't get to FB yesterday with Charter DNS I had to use level3 root DNS.

Skydrive down for me....i thought it was my PC/router so reset the damn thing. So much for accessing my life stored on Skydrive lol

Is that why my VZW HTC 8X got GDR3?

They'll be switching in the new XBL 'cloud' so a little DNS woes are to be expected. Not all DNS peers update at the same time. XBL was 'down' for me about an hour ago, it's ok now. Chill people,

Downloading Waze on my phone and calulater pro for my PC, but it's going slow on the PC

They're prolly updating their servers in prep for the big day one! I wouldn't doubt it.

All sorted, although in the interim i used my 1020 as a wifi hotspot and the 4g was MUCH faster than my router wifi!? i have 80mbs wtf lol

http://www.downforeveryoneorjustme.com/

everything is normal for me no problems at all

No issues for me, but I don't use Xbox.

Lol I reset my router when I couldn't even ping MS earlier

Is this why the dreamspark website didn't work earlier? Usually dreamspark would find my institute's subscription, however today it couldn't find ANY school for that matter.

Im having failures trying to update an app am i the only one?

Who let Obama manage ms websites?

Ahahahahahahahahahahahahaha!!!!!!!! *Slaps knee*

For what its worth I got my Xbox one about two hours ago :-) and was able to download the update in about 10 min, haven't experienced any live issues yet either (admittedly I've been watching football since and will get my Forza on when its over in a few min). Perhaps its because not many have theirs yet, but so far so good with the services.

me too, i can't get skype for destop

12 hours ago Bing was down for a while in Greece (at least where i am)