Some older Windows 10 Insider builds will soon start nagging you to update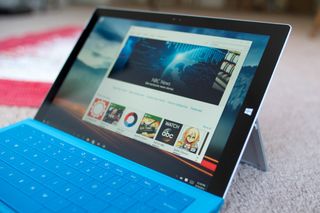 (Image credit: Windows Central)
Microsoft has revealed that Windows Insider members on the Fast ring that have not updated their Windows 10 preview builds in a while will soon see prompts to update them to the current version.
In a blog post, Windows Insider head Dona Sarkar stated:
As Sarkar stated, Microsoft has just rolling out Windows 10 PC and Mobile preview build 14926 to Insider members on the Fast ring, so if you are one of those members you might want to go ahead and update to this new preview build to avoid those annoying notifications.
Windows Central Newsletter
Get the best of Windows Central in your inbox, every day!
Good. It's about time we got rid of the update-phobia on consumer PCs. Windows 8 to Windows 10 is one thing, but it's an alarming habit that I see where people just postpone updates like it was a reflex.

To be fair, the AU update was plagued with issues such as non functioning webcams, blue screens during install etc etc. Better to delay than have to find registry fixes for things that break...

Anyone still using 1507 or 1511 Production builds should be getting nagged too

I see that this applies only to Insiders and do not see why there would be really old builds(how old though?) since the point of insiders is to try the new stuff

I still don't understand why not upgrading would eventually lead to your PC not being able to boot. If you can't boot, how can you upgrade then?

Set the date back in the bios?

I was wondering the same thing... If someone was installing Preview builds on an older machine they only touch every fee months, it would suck to come back and find it won't boot. I assume you can still flash the OS image with a newer build, but still seems a little aggressive to me.

Boot from install media and perform an in place upgrade? Posted via the Windows Central App for Android