SPE at MWC Podcast Three: BlackBerry, HTC, and More!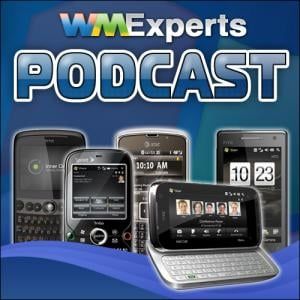 We are outie-5000 from Mobile World Congress, folks. There are a couple straggler posts we'll catch up on, but in the meantime listen in for our thoughts on some BlackBerry news, yeah, but also HTC's big announcements. Listen in!
Download it directly with this link
Subscribe via iTunes

(opens in new tab)

Listen to it here with the flash player above.
You can find the first SPE MWC Podcast here and the second SPE MWC Podcast here. The second podcast is where we talk up Windows Phone 7 Series, so if you missed it, check it out.
Windows Central Newsletter
Get the best of Windows Central in in your inbox, every day!
Just listened to this podcast. Like the other one better where you guys talked about Windows Phone Seven Series. You know what would be hot? Web O/S on a capacitive touch screen phone like the iPhone. I'm psyched about Windows Phones.

I think that there is a chance that AT&T could have been chosen as the premier partner because of their u-verse video product which is a Microsoft product. There could be some type of intergration of the service. I wonder if netflix will be present because the use of silverlite. Just a thought?

There are some positions we are lagging behind catch up, but in the meantime, listen to our thoughts on some new BlackBerry, yeah, but big announcements from HTC.
Windows Central Newsletter
Thank you for signing up to Windows Central. You will receive a verification email shortly.
There was a problem. Please refresh the page and try again.