Spotify for Windows Phone updated with improved design and stability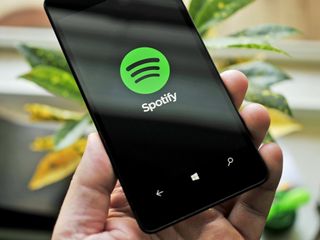 Music streaming services that can also create custom playlists are a dime a dozen in 2016 (although fewer than in 2015, RIP MixRadio) and which one you think is the best usually comes down to which one you have installed on your devices. Spotify is one of the more well-known ones, and it just picked up the rare update for those on Windows Phone 8.1 and Windows 10 Mobile.
Version 5.2.3 hit the Store early this morning, which is a bump from 5.2.2 back in March. With it comes an overhauled UI complete with some new transition effects, design, and overall feel. Some users have also reported improved app performance and stability, although on our Lumia 950 it feels like it is still stuck in the mud.
No other new features were noted, and the app is still clearly not a real Modern UWP, which is a shame considering the clout Spotify wields in the mobile world.
While some of you may be glued to Spotify, we are having much better luck with Deezer's Windows 10 app (opens in new tab), which also works on PC, and Groove's latest Your Groove and Explore feature gets the job done for us most of the time too. Still, if you're married to the Spotify service, you might as well load up this semi-functional app on your device and get your summer tunes rolling.
Thanks, Malay A., and others for the tips!
Download Spotify from the Windows Store (opens in new tab)
Windows Central Newsletter
Get the best of Windows Central in your inbox, every day!
Daniel Rubino is the Editor-in-chief of Windows Central, head reviewer, podcast co-host, and analyst. He has been covering Microsoft since 2007 when this site was called WMExperts (and later Windows Phone Central). His interests include Windows, laptops, next-gen computing, and for some reason, watches. Before all this tech stuff, he worked on a Ph.D. in linguistics, watched people sleep (for medical purposes!), and ran the projectors at movie theaters because it was fun.
To editorialize even more, I'm not a regular Spotify user and after trying this app for a few minutes I still won't be. This app is pure garbage and I don't really see the value in Spotify over other playlist-creating services (although I guess people swear Spotify is the best). I think Deezer's new UWP app is killing it for design and functionality and if you are lucky enough to be using Your Groove/Explore on Groove that is even more convenient. I guess the larger issue is availability as Deezer is non-US (protip: sign-up for an account on their website using a Euro proxy and you'll be good to go) and Your Groove is only on Insider Rings for now. Still, I'd never give a cent to Spotify until the improve this travesty of an app. If SiriusXM can move away from their web-based Flash player for Windows 10 I'm sure Spotify could come up with something with the right developers. It's a shame too as I'd like to give Spotify a fair shake in daily use. This was Dan 'pre-coffee' morning rant.

Honestly the only reason why I'm with them is because I have a good data plan with Spotify attached to them. I really hope they make a great UWP soon! Otherwise, I agree!

Same here. I get Spotify cheap with my dataplan trough my carrier. That's the way they keep me in. Otherwise I would have left them ages ago.

I'm similar with Deezer. My carrier gave me 3 months of free deezer premium plus with a 3gb data plan, for a really low price. And now that it ended, I use the one month free trial from deezer itself, so it means 4 month of free service without any fidelity statement :D It's really an amazing deal :D And after that, I will pay them 5 or 6 dollars a month, because it's a good service. I only miss german music, because there aren't almost any (#fuckgema) :/ And yeah, the app can sometimes produce strange bugs on Windows, but it's overall good :D

My carrier gave me 12 months of Apple Music, but I'm open to whoever is the most cross platform by the time the expiration comes around.

Lol yea I see Spotify being mentioned alot.... Sigh, I just wish Groove music was alot faster. I really don't want to use any other music player.

I go Spotify for a mixture of price, wide catalog and service quality. Your Groove is pretty great even though I don't have a pass, and the deezer app is phenomal, but Spotify has the largest catalog and the family plan is amazing. I share it with friends and goes under couple bucks for each

Yeah, I guess the family plan and catalog are the biggest points on Spotify that others lack.

Spotify for desktop is way better than the Groove app.

No. No it isn't. The Groove "app" is amazing. The biggest issue for Groove is terrible curated playlists. And dumb things on mobile, like it won't show you collection in "date added" order. Most people add music their libraries and want quick access to their "new" music. Its hard in Groove. Groove overall though is a beacon of UWP brilliance. It just needs those playlist. We have some playlist now, but they are poor compared to Spotify. I might give Deezer another go. They do have an excellent app, I can't recall what their playlists are like. They've all got north of 20 millions songs, so they all cut the mustard these days.

I'm a huge music person. I often spend hours on Spotify's discover feature finding new music. I've tried looking for those same songs on Groove to see if the catalog would be an issue, seeing as I want to switch to Groove because of the app situation too and the Groove catalog just can't beat Spotify. Plus as a college student I get Spotify Premium for $5/mo.

The only reason I use Spotify is because they have a huge catalogue of South Asian music (from Pakistan, India, Bangladesh, etc.) otherwise my other choices would be Saavn, or buy Audio CDs. (hint: I'm in Canada)

Family plan it is! 3 times cheaper for me now than groove. almost the only reason i use it. and the mix of the week is nice, as well as exploring more unknown artists.

Me too! Well for me Spotify is the have very wide catalogues that even the artist and genres that I don't expect is there. Not to mention of its sharing feature that ALL of my colleagues and friends (counting from overseas that only Spotify is available for them) use Spotify. Spotify is unfortunately taking some slack not to do some major overhaul (or maybe they do internally but not yet ready). The lack of Universal app version is simple, their desktop app works very well and somewhat actually usable for touch thanks for being inspired UI from iOS. This is why they don't see much incentive to make or release Universal app anytime soon. The only thing I can think of is that if there is a way to give them feedback, maybe nicely send them a note that we need Universal App version of it. Another is Microsoft themselves step up to convince and maybe even help Spotify to develop the Universal app version of it, lure them because of we need a great Spotify app for Xbox which could lead for tablet and new mobile version of Spotify. Last is the hardest, Microsoft just have to make W10M notable platform to make great quality apps, thus means we need more market share and a strong mindshare.

I totally agree. The team behind Deezer is doing an incredible work.

There should be more of these. Dan's sunday pre-coffee morning rants.

His "way too much coffee @3:00pm" are much better Posted via the Windows Central App for Android (it's a long story)

Actually, when will signatures finally be removed from the android app too? :D

I have reduced mine to... a signature. Tale85

Someone's signature a while back was:
Posted via Windows Central app for Android using Microsoft Windows phone within a Blackberry running iOS from the year 2150. These signatures on the apps need to go.

Or maybe just put a character limit.

Yeah. That's why I wrote that. Sometimes, peoples signatures was longer than the actual comment before it :D

Absolutely. Using it on my 950XL, I'm continually astonished as to how poor-quality this app is - it'll crash if you so much as think about it from the other side of the room. It can't cache properly, playback stops randomly, it freezes if you switch back to it from another app. Even the interface is atrocious - they haven't implemented the standard A-Z jump navigation you get in practically every list on Windows Phone/Mobile; it doesn't allow you to filter the view of music to only the stuff that you've downloaded to your device, so good luck finding those albums in a large collection when you're offline. And the UI is slow, slow, slow. The new version has slightly improved navigating by creating a consistent bar with Browse, Search, Radio, and Your Music, but that's it. I haven't spent any time listening yet since I've only updated after reading this piece, but I really don't expect the stability issues to be resolved. A couple of months back I saw a post from one of their devs on one of their forums (which are jammed to the rafters with complaining users) stating that they have no plans for a UWP app. It's extremely disappointing. The only reason that I keep this app around is because I have a Premium subscription, and that's because their traditional desktop application has always been a solid, reliable piece of software. The web-based version is also pretty good.

Give us an update "post afternoon cocktail" Posted via the Windows Central App for Android (it's a long story)

Groove can't match Spotify's immense catalog of music. Also, Spotify's family plan is a winner.
The app is a mess, but the store mentioned points is enough for me to use it over Groove.

This is why I'm with Spotify... The family plan.

Too bad the family plan is not available in Canada :(

Groove's catalog is bigger. It just feels smaller.

App works pretty well on my 950XL, so for me at least it feels functional and well built. Shame it doesn't seem to be for everyone. Definitely agree, though, there's plenty of alternatives.

Spotify needs to come together and make a UWP Windows 10 app. That way, it's available for PCs, phone, and Xbox One. HoloLens and IOT support is optional.

Yeah I don't like Spotify either

I'm with Spotify because all the other apps aren't available in my country, so if they don't want my country I don't want them, besides I can pay Spotify in my own currency, I'm really tired of having to pay thing with dollars

I know that feeling bro. At least partially. Groove Music Pass isn't available here in Hungary, so the Groove app is only a simple music player here. You can't log in from here to groove or Movies+TV at all... But luckily, Deezer is available here, and is actually pretty good :D

That's great! I don't have movies and tv in my country to, or Hulu, just Netflix ... Stupid regional blocks

Yeah... Netflix just became available here a few months earlier, but it completely sucks at the moment. There's no localized content at all. No dubbed movies at all, but not even Hungarian subtitles... And don't mention Hungarian TV series. Other than that, most of the content available on Netflix in the U.S. isn't even available here, because of some stupid legal issues... Even the rights for some of Netflixs original series are owned by TV channels here, so they can't put their own series on their own service here...
Shortly, it's a waste of money to subscribe to Netflix in Hungary at the moment :/ I hope it will evolve in the future
And yeah, Hulu is U.S. and Japan only... sadly :/
And just to mention another one, Pandora isn't available here as well.
Of course, you can somehow use them with VPN things, but that's just not the same :S

the thing is i dont know if deezer is on tmobiles music freedom list or if its on other apps like amazon sticks and rokus. spotify also connects on facebook and lets u see other friends list or what theyre listening to. it has more social integration than deezer.

Deezer also has this feature, not only with facebook, but with google+ too ;)

I think you got it right that spotify usage has a lot to do with regional support and usecase. In Europe it is more widely supported and used and advertised than say Deezer and Groove. App may be garbage but the social aquaintance and support for this platorm is greater. Now you know how many regions feel about the lack of language support for windows 10 and Cortana. Garbage! PS. how was your coffee?

The strawberry smoothie was great

But how do you REALLY feel Daniel?

While I agree with you most of the time, I think you exaggerate on this occasion. I use Spotify app a lot and genuinely think it is pretty good. Not to mention it has 4.6 rating by some 4400 users.

Huge library (though most other services are catching up now). Excellent recommendation/discovery algorithms. Half-price student discount. Very high streaming quality. Available on basically every platform in existence. Lots of non-music content, like stand-up comedy. Great app on most platforms (though Windows Mobile is lagging over a year behind).

By the way, was your 950 on the latest insider preview or was it production? My 640 runs the app on the fast ring much better than production did.

I understand Groove's catalog is something like 40 million and Spotify is 30. But that doesn't matter if it's not the tunes you like. I like Groove because I can play my personal catalog from OneDrive, and because it's "Radio" seems to pick better (more diverse) songs. Spotify is a fine service, but for now, I'm sticking with Groove as my primary streaming service.

Sadly, I cannot agree about the quality of the Deezer UWP app :(. The app does not work at all without internet connection - fails to load and freezes on logo screen (both on desktop and mobile). On insider builds, the app does not work correctly at all - playback skips every 5 seonds.

It works fine here without internet connection. There's a red bar at the top, saying "there is no connection", but it loads, and you can play your downloaded music with it. And the "stopping in every 5 or 10 seconds" issue was resolved with build 14371, so it was an OS bug I think.

I gave up trying to use their Windows Phone/Mobile app ages ago. I use their desktop app for at least 6 hours per day and even there it's flakey. I stopped receiving notifications months ago and after contacting their support NOTHING has changed. I have to go to the web-based player to see what notifications I've received. BTW, I think with this redesign we finally got their updated logo (from about 6 months ago). Now we just need the new Uber logo and it won't look like we're living in the 1990s.

I'm always blaming them as we pay the same money as ios/android users but don't get the same service

Yeah I switched from Spotify to a Groove Music Pass once that Your Groove feature was released. Very convenient and the app is great compared to the Spotify garbage.

Overall I'm pleased with the improvements. Scrolling and navigating the app feels much smoother now on my 1020. Also noticed resuming the app is now snappier. Transition towards and back from full screen player is where it still feels a bit sluggish for me. Gonna give Deezer a spin.

I have spotify premium on the cheap thanks to their student discount and the fact that Spotify is one of the most accessible services across all devices including Windows. Plus, their offline play is very good too. Not sure how other services fare in that department though. Perhaps when my student discount runs out, I might consider switching to Groove music and be 100% in Microsoft's ecosystem.

I find that Groove just is not good at "discovering" new music based on similarities to what you are listening to. For instance, I was listening to a hardcore band and for the similar artists I got crap like Three Doors Down, Dave Matthews Band, and Sublime ( Sublime isn't crap, but not even close in genre). Groove also does not have a lot of smaller bands on there like Spotify does.

Deezer's music suggestions (a.k.a. Flow) sucks. I used it and compared to MyMix/Play Me on MixRadio, the result is not good as I expected. The songs in Deezer are not much, compared to MixRadio. I agreed that Spotify for WP sucks. It's slow. But I'll definitely subscribe to Spotify this month because I can't take Deezer. My 3 months discount on Deezer ended, and I won't go back to Deezer. P.S. I love Rdio. Sadly, it shut down already.

Maybe this is a dumb question, but how, exactly, does one go about "signing up with a Euro proxy?"

Well thanks for the hint about Deezer, I wondered how people were using it when it still wasn't available in the U.S. I don't mind Spotify too much beause I use mostly their curated lists (but they don't update very often so end up hearing the same things after a while. Lately though I've used Groove for my whole library, gets the job done unless I want new stuff.

Is the Deezer app still beta? The old 8.1 app fails when delivering some ads. Hope the 10 one is better.

They call it a 'Preview' but from my (limited) usage it's pretty fantastic, nice layout, streams work, etc. with lots of functionality.

Yeah, went straight to the store after my post. It has certainly got better, so kudos to them for updating it. Still a little sluggish, although I imagine that will get better.

It's not that slow on my Lumia 920 (w10m insider)... And people here loooooove to say any slowness it's this hardware fault. It's so weird to me that this app wouldn't work great on a 950, but I'm sure it can happen. Anyways the reason I'm commenting really is because I'm SUPER happy everyone is ditching hamburgers :D Edit: And I was really thinking a few days back that Spotify had abandoned windows despite what they said back in march. Holy isht it's been long. This is minor but it's something.
He's going they as RapGenius support.

"...everyone is ditching hamburgers."
Sarcasm? I wish one handed use (toggle for left or right handed), was a higher priority.

I know it's off topic, but I just purchased a L950XL (to replace my 830), and I'm pretty sure it was one of my best decisions ever! And yes, I love Spotify... but I wish it had more flexibility, such as the ability to *quickly* export my playlists from within the app itself. Furthermore, I think users should be given unlimited skips, even on mobile without a subscription.

Haha, no service gives you unlimited skips for free. Pay the subscription fee to get the skips, offline storage, higher quality streams, and more.

Does Deezer have a free ad-supported option though? Spotify free is good for occasional listeners or those who aren't able to pay for the subscription.

And life has become so easy here in India with UWP apps of both leading music streaming services named "saavn" and "gaana".... Really happy

I'm with spotify as it cost me 99p for 3 months. Won't be with them after it goes back up.

Trying Deezer . The Facebook log in does not work.

You have to create an account first.

Still no option of organizing albums and artists in your music... SMH

VERY nice update! Much faster, better design and finally multitasking works much better.

I use Spotify, but the Windows app is appalling. However, their recent updates have shown renewed interest in the platform. Hopefully a UWP version comes out this year. Their desktop app keeps crashing on me, so it would be nice to see a legitimate app for traditional devices as well as mobile.

Two words for you, Daniel: Discover Weekly.

That single thing is enough for me to choose Spotify over other streaming services.

I've been using spotify since the beta days in Sweden, And this feature is what keeps me staying. I tried Groove but it wasnt for me!

This, family plan and selection of music. Other streaming apps I tried sucked. Apple music is the worst. Spotify is the only one I like.

What's it? Is it something similar to Deezers +Trending Now", "New this week" or "Recommended for You" sections?

I haven't seen anything similar or as good in any other streaming service. It's a playlist created each week. It really manages to dig up new and interesting music. I find 3-5 fav each week that leads to lots of listening. And it's not any top list or genre generated list, it's a truly innovative algorithm for finding new music. I actually look forward to Mondays.... :)

So it's a mixture of "new this week" and "recommended for you" :D

Discover Weekly has not worked well for me. I like 80's music and modern electronic music like Trance. Discover Weekly tries to marry the two together and gives me awful retro synth pop. X-D I'm not mad, it's pretty funny.

I stick with the (Unofficial) Tidal UWP10 APP. Fast and with exclusive content.

Lol I didn't think anyone actually used Tidal.

Tidals UI is the best of em all tho

Discover weekly is great. And maybe most important, the ability to remotely control my laptop wired to my stereo from other computers and iPads. The Windows Mobile app still doesn't have this functionality as far as I can see.

Love the new update! Makes it worthwhile for my switch from iOS, finally! Wish it would be a UWP though.

Groove just does so much more for me, especially in the scheme of my devices and how it continually updates my playlists and personal music library on OneDrive. I've never seen a reason to use any other service. :)

Nadella had to 'sell' MixRadio and get it killed. Because Nadella.

Does it really make sense if you have Zune/Xbox Music/Groove to have another, completely separate music service? They only bought MixRadio because it was part of the "Nokia Mobile package" not because they wanted it. At least they tried to let it live by selling it to another company to give it another life. And where is the culpability for LINE who bought the service, did nothing with it, then killed it after less than a year? Please.

Just notworking for me..... Loads but nothing shows up for ages. When it does eventually show some info it freezes lol Posted via the Windows Central App for Android

Same here, it's running like an absolute dog.

I think Spotify will bring uwp app for windows 10

I use and like Spotify but if by the time background music comes to Xbox and they don't have a solution there I'm switching to Groove

I've seen comments about Spotify catalog being bigger and groove being slow. Both are untrue. Groove is crazy fast with the latest update and groves' library is just as big.

I can't say I have a problem with Groove's catalog and I listen mostly to obscure punk bands.

Wow, now Emo Daniel will haunt me in my nightmares, always thought of you as a jazz and old school progressive rock guy, always so modern and on edge with the latest cool stuff. Never judge a book by its cover I guess Posted via the Windows Central App for Android

Hardcore bands are certainly lacking on Groove.

I use Spotify Premium on my 950XL because it is free for me with my subscription but it annoys the crap out of me on a daily basis. There's not even a regular "play" button, mindboggling!!! It keeps crashing, it's unbelievably slow and lately it keeps giving me "not available in your region" crap. My provider KPN has told me that they're working on offering more streaming apps for free with subscriptions and I can't begin to tell you how much I hope Groove is one of them and that they do it quickly. I'm actually considering dumping my free Spotify Premium and to just pay for Groove instead...

I could've sworn that Spotify discontinued their windows app... Huh who knew... Who cares...

Still no Remote Devices feature that iDroids have for nearly two years? Cool *slow clap*.

Works very well on my 640. No real complaints except the few missing features.

Upvote here for UWP app: https://community.spotify.com/t5/Live-Ideas/Spotify-app-for-Windows-10-W...

Spotify also does not have an Xbox app - but they do have a Playstation app. What's their deal!?

Seems like I'm the only one that loves Spotify

The arrogance here is shocking. That Spotify even bothers to support and update their app on a platform that has a fraction of total users as iOS and Android is noteworthy. Sure, Deezer and Groove are 'better' (just like I'm sure they'd claim the lumias and w10m are 'better') but the real news here is that the best known music streaming service in the world bothers to update their old app to a much faster, better working version. Instead you lot moan on about how 'trash' the app is.. (if you really want to know how 'trash' apps can be, please do check out the windows central w10m app. Biggest pile of **** I've ever seen. Been lately reading the articles on Converge because it's way more stable than this garbage. Maybe the editor should address that before calling other apps names. Glass houses and all that..)

I cancelled my Spotfy subscription because the app; people that still use the app are the ones driving this update but I really wish they fix the app because it skips during streaming to my car with W10M (3 different phones so far); Groove or Deezer do not skip while playing music in the same car and offline or online playback doesn't make a difference at all. The way you feel about the WC app is the way I feel about spotify and believe me when I say that I miss the family plan.

I was a long time groove/xbox music user, but Vodafone started offering spotify premium and free streaming with their plans with no added cost... but I miss my groove collection, don't have the patience to rebuild it in spotify :( the app sucks anyway, but it does the job..

I still prefer Spotify.. Posted via the Windows Central App for Android

After Rdio shut down last year I moved to Rhapsody and have been pretty happy ever since.

Music database is debatable as some album found in groove that is not found in spotify, vice versa. Sound streaming quality is just the same. Hardly hear the difference. I have 2 mp3s with same song (128kbps and 320kbps) which the sound quality differences are very obvious. Maybe Spotify's 320kbps is just a marketing ploy? I even like the Groove UI better as it is simple at more robust (maybe we just have to wait for Spotify UWP in the future) The real deal of Spotify is the Family Plan and after a month of comparison I'm now planning to discontinue my Groove subscription.

Spotify is my go to app for music. I'm happy it is part of my plan. Groove is simply a music player (of saved files) here in the Philippines (ditto with Xbox Video, can't not sign in due to region). I'm suprised with all the rant Dan. I suppose we should be thankful that they still care to udpate the app instead of calling it pure garbage. Though it is not as fluid and as smooth as with that of its Android version, it still functional. Besides, all apps in Windows Phone feels like they are in perpetual beta stage anyways.Heck I can't even post this comment on the Windows Central app itself. Had to log in on the website :)

Its possible to use the WC app, but you'd have to bear 2 crashes at startup and 5-7 seconds for the article to load. Biggest pile of crap on w10m since the non-uwp skype app.

Another Filipino here. The Spotify update works good on my 930. Nasubukan mo na ba?

I hope spotify makes a uwp app cause i want one for my windows 10 pc. Posted via the Windows Central App for Android

When will spotify come to indian market... eagerly waiting

Okey i really ******* hate the new trend with the Botton task bar. Seriously
Why ? The hamburger menu is way better, now its distracting and you way to often hit the slhome button
...

They like completely took the fats back to menu with hamburger menu out. Wtf!?! Now ive to press back like 3 timea to go back to the start. Wtf. And back to the old version

Semi-functional? This app if fully functional!

What ugly things have Spotify done to you Daniel? The Spotify app is by far the best music application out there. It has the most artists and the highest streaming quality. This update also makes it nearly at par with the iOS app. Give them some cred for updating instead!

I miss MixRadio. That and Songza were my go-to's. I haven't used Spotify since it first came out as a beta on my Mac years back. I still don't see the real utility of it over just using iTunes or other services. Posted via the Windows Central App for Android