Spread holiday cheer by using Alexa to donate to Toys for Tots
'Tis the season to give back.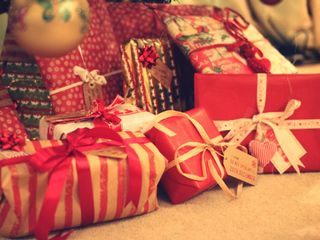 Amazon's Alexa devices (opens in new tab) have no shortage of useful skills, but this holiday season, a new one (opens in new tab) has been added. Simply say "Alexa, donate to Toys for Tots." and your assistant will present you with an item that's $20 or less and appropriate for a wide range of ages. Once you confirm your order, Alexa will ship the toy directly to Toys for Tots. It'll also be matching the first $100,000 in donations with a toy-for-toy match. You'll get a notification once the company receives your item, too.
If you'd rather choose the item yourself from the list that Toys for Tots created, you can do that here (opens in new tab).
Toys for Tots is a charity run by the U.S. Marine Corps Reserve. It collects toys, books, and other gifts and donates them to millions of children across the country.
Note that you can also donate products from other Charity Lists (opens in new tab), or you can make a monetary donation by saying, "Alexa, donate dollar amount to charity of choice." Your gifts may be tax-deductible as well.
See at Amazon (opens in new tab)
Louryn was seven when her shopping obsession began. It started with eBay and quickly escalated to Black Friday. Now she's a shopaholic -- no day is complete without a pile of packages on her front porch. She justifies it by refusing to pay full price. She also loves Skyrim, makeup, and beer. Find her on Twitter @lourynstrampe
I used Cortana on my Invoke to activate Alexa and Donate to Toys for Tots.
Windows Central Newsletter
Thank you for signing up to Windows Central. You will receive a verification email shortly.
There was a problem. Please refresh the page and try again.