Starfield and Redfall delayed to first half of 2023
These games will be getting some additional development time.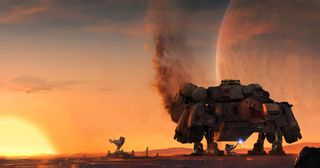 (Image credit: Bethesda Softworks)
What you need to know
Bethesda Softworks' Starfield and Redfall are being delayed into 2023.
These games were previously slated to arrive in 2022, with Starfield having an exact release date of Nov. 11, 2022.
Bethesda says that both development teams have "incredible ambitions" and that the teams want to deliver the most polished games possible.
Two major Xbox console exclusive titles are being pushed back into 2023.
On Thursday, Bethesda Softworks shared the news that Starfield and Redfall from Bethesda Game Studios and Arkane Austin were being delayed into 2023.
Starfield, a science-fiction role-playing game from Bethesda Game Studios, was originally slated to launch on Nov. 11, 2022, which would've been 11 years after the release of The Elder Scrolls V: Skyrim. Redfall, a vampire-hunting co-op immersive shooter, never had a specific release date but instead was given a Summer 2022 release window.
In the delay announcement, Bethesda says that there will be a "deep dive" into the gameplay of both Starfield and Redfall "soon." This is almost guarenteed to be referring to the upcoming Xbox and Bethesda Games Showcase, which is set for June 12, 2022 at 10:00 a.m. PT / 1:00 p.m. ET.
Both Starfield and Redfall are coming exclusively to Xbox Series X, Xbox Series S, and PC, as well as launching day one into Xbox Game Pass. These two titles are the first Xbox console exclusives to arrive since Microsoft acquired ZeniMax Media, making Bethesda Softworks an Xbox first-party publisher alongside Xbox Game Studios. Microsoft is also currently attempting to acquire Activision Blizzard in a deal worth almost $69 billion. That deal is slated to close sometime in Microsoft's fiscal year ending June 30, 2023.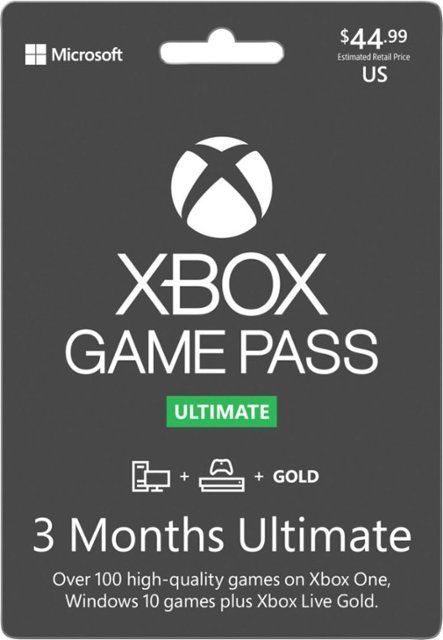 Best of all worlds
(opens in new tab)
Xbox Game Pass Ultimate 3 Month Subscription
Play while you're waiting

Xbox Game Pass Ultimate gives players access to all new Xbox first-party games, including the now-delayed Starfield and Redfall.
Windows Central Newsletter
Get the best of Windows Central in in your inbox, every day!
Samuel Tolbert is a freelance writer covering gaming news, previews, reviews, interviews and different aspects of the gaming industry, specifically focusing on Xbox and PC gaming on Windows Central. You can find him on Twitter @SamuelTolbert.
Starfield is the game I'm most excited for. Sad, but glad they want to be sure it's right before release. With the big Cyberpunk DLC also not coming until 2023, I guess this ensures I'll have time to really get into Elden Ring to fill the gap.

Yeah, I'm incredibly excited for Starfield. This sucks, big time, but if they need more space to make sure it's the experience they want, then I will always support that. Who knows, I might even play Assassin's Creed Valhalla DLC now with all the spare time in the fall.

So exclusive every quarter starts next year..

Disappointed.
Not surprised. Before anybody starts dinging BETHESDA, this is all on MS for two reasons:
1- DirectX 12U release date Oct 2020 was late for a console shipping a month later. Which means all the work done prior was targetted at the earlier, less capable standard.
2- HALO Ultimate delay for the exact same reasons: "better polish and debugging". The latter is not a bad reason and, in fact, it highlights a new reality with the current gen games that has been building since the last one: more complicated games require significantly more time to finish than previous generations and experienced *management* has not fully caught up. This isn't just an MS issue but MS is one of a very few players for whom a delay is not a financial catastrophe requiring downscaling a game or releasing it unfinished to keep the c ash flowing in. We all know examples of both, right? Still, at this point, MS needs for either HELLBLADE 2 or FORZA to be ready (or both) or for the Activision deal to close by November. A hail mary the latter but not impossible. Of note: this week the FTC 's last voting seat was filled, breaking the 2-2 tie that was keeping Kahn at bay. All the media reports listed the same targets for her ideological wrath: AMAZON, FACEBOOK, TWITTER, and Google. No mention of MS-ACTIVISION. With the election coming up she is going to be time constrained so she is going to have to pick and choose and with MS offering to keep Activision multi-plat her only viable path is to claim MS is too big and too broad which is legally dubious, especially in the game business. Plus Sony and Embracer's shopping sprees and UbiSoft's uncertain fate all help the MS case. Still, MS is going to need a BIG PR-worthy release next month, either in gaming or hardware, preferably both.
(Streamer, timed exclusives, price cuts...something to feed the media.) REDFALL slipping they could easily survive but STARFIELD leaves really big shoes to fill. They've got some serious work ahead of them in the next five months.

That's a really good point, "games require significantly more time to finish than previous generations and experienced *management* has not fully caught up." I had not appreciated that, but I fully believe it. I keep thinking that dev and testing tools should be improving as fast as games, keeping the effort level on at least the technical issues about flat, but apparently that's not the case, at least not yet. When more companies switch over to Unreal 5, do you think that will have any effect on this problem (at least graphics and physics will be on a fairly well tested engine), or does that end up just being too small a part of the overall game complexity, to make much difference on testing duration?

If anything I expect Unfeal Engine 5 to make things worse early on. Its graphics tech is very different from what came before so the learning curve is going to complicate things early on. I think Sony and MS will both run at least a year ahead of anybody else using UE5: Sony because they paid for early access (and input, most likely) by investing $450M (and another billion for Epic's "Metaverse" efforts) and MS because The Coalition has been working with Epic on optimizing UE5 for full RDNA2 and XBOX's hardware features and that Undead Labs new Orlando support studio will be focused on Unreal animation training and support. UE5 offers a lot but it looks to demand a lot. The increasing complexity of modern games can best be gauged by how Activision pulled entire standalone studios into supporting COD and by the increased headcount of UBISOFT sith no corresponding boost in net income. Also, therd is the extra long gestation of many new games. By the time it finally ships, STARFIELD will have taken almost a decade from inception to launch. HALO INFINITE took over eight years to arrive DRAGON AGE 4 and ME 4 both look to take at least that long and ES6 is looking at 12-15 years between releases. Finally, with increased complexity comes increased costs and, more importantly, more vulnerability for tbe studio. The current wave of consolidation points at the studios risk avoidance. (Would SQUARE have sold EIDOS so cheap if they hadn't lost $200M on AVENGERS?) Moving forward I think we will see more studios moving to smaller cheaper games and work-for-hire, making for a bimodal industry with no room for midsized players. Economics.

After the GTA remaster/CyberPunk debacles, a little more time in the dev oven is not a bad idea. They will unfortunately miss out on the holiday sales, but they're top tier games, so they should be fine in the long run.

That's fine. Take the time and make them top shelf games.

Noooo! Man, I thought that Star field date was solid. More time for back logging I guess.
Windows Central Newsletter
Thank you for signing up to Windows Central. You will receive a verification email shortly.
There was a problem. Please refresh the page and try again.