Stream is Comcast's $15 per month internet TV service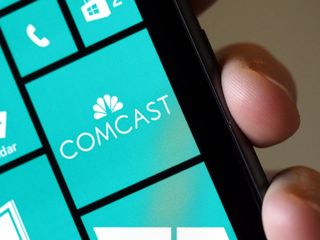 Cable provider Comcast has thrown its hat into the streaming TV service ring with its announcement of Stream. Stream will allow Comcast's Xfinity internet customers to watch live and on-demand TV programming without a cable subscription. Customers will have access to about a dozen channels at launch, including all of the major broadcast networks.
From Comcast:
Notably absent will be popular cable destinations like ESPN and AMC. Additionally, it appears that the service will not be available on televisions or set-top boxes for the moment, limited only to an upcoming mobile application and the web. Stream will only be available to Comcast's Xfinity customers.
Stream will cost $15 per month, and will start rolling out as a beta test later this summer. It will be available exclusively in Boston, MA at first, followed soon after by Chicago and Seattle. Comcast hopes to have Stream rolled out to all of its markets by early 2016.
Source: Comcast, via: The New York Times
Windows Central Newsletter
Get the best of Windows Central in in your inbox, every day!
If this beta test is anything like their X1 beta test (I was in it), do not sign up for it for a few years. Comcast's beta tests are more like early Alpha tests.

Agree w this, I was an early adopter of x1 in Chicago and its only recently that the service has become pretty good. Have to say though I like this idea for the future.

Terrible planning. Can't even hold a candle to Sling TV (right now)

I canceled sling TV immediately. I was disappointed personally, they didn't have standard broadcast channels like NBC, ABC, WGN etc and the stream quality looked like SD. If they have standard broadcast networks as well as major cable networks like HBO for the same money. I will probably be subcribing to the comcast service. The absence of ESPN is curious though..

I am currently in a Sling TV trial. I'm definitely canceling. Cable channels are simply aweful. I don't know why I would want to watch a Love It or List It marathon or an Ancient Aliens marathon or a Diners Drive-Ins and Dives marathon. The only good shows, like some on A&E, are blocked from Sling TV. The service is terrible because cable channels are terrible. I have an antenna that gets Fox, NBC, ABC, CBS, CW, Univision, etc. for free. I refuse to pay rebroadcast fees and taxes to receive those channels.

You complaining about a free service which you can get on your own, go outside and get in your car and go to home depot or lowes. When you get there go to the electrical department and find the lane for tv/cable, then pick up a $9.99 digital tv antenna and head home connect it to the cable outlet behide your tv. Then use your remote and go into tv turner and then select auto scan for channels in settings, this should bring you over 30+ channels...and if you're in a big city it will get you 50-70+ channels. And on a finale note don't bitch and complain about free service which you can get on your own, I work in retail and we call people like that "useless fucking idiot"!

OTA is the best free cable service (ok, is not cable but there is a point)

I'm doing a sling trial right now too. It's got some good things going for it, but overall it doesn't seem worth $20 a month. We'll be cancelling too. The best thing, in my opinion and my wife's opinion - they have ESPN, TNT, TBS, and HGTV (probably my wife's favorite channel). The biggest negative - none of the major OTA networks. Next biggest problems include programs they aren't allowed to stream and inability to rewind. This Comcast alternative looks like an improvement in some ways and a step backward in others. My experience with Comcast has been mostly negative, so I'm not expecting it to pan out.

I'd give anything to see HBO Go finally hit Windows and Windows Phone. This is getting ridiculous.

Yep; yet another "hope for Windows 10" moment.

Yeah, and this is the last chance.. At least in my opinion.

Isn't Comcast the same thing as the Devil?

Just to clear your doubt, the words Comcast and Satan are synonyms.

Not exctly our customer service can tell you directly where to go and we USE Dial up in Hell

The current Comcast app is terrible....can't even record a show on the go. Have to remote into my work machine and access their website as a workaround.

At this point, X1 rocks, albeit still without any sign of a Windows or Windows Phone app (the existing Xfinity app only ever partly worked with the older DVR service and doesn't work with X1 at all). I imagine the Stream service will resemble the X1 interface and serve as a means to upsell to X1.

Comcast must think we are really truly stupid. Well, im sure they already did.

Will this be a repeat of HBO GO? I mean I understand it's more than just a few shows, but for $15 a month is the question....

I think the value proposition here is actually much better than most......

Now for a limited time with double commercials!!

Even better: Same commercial over and over and over again... FROM VERIZON! (That's what I got with xfinity streaming of Cosmos)...

Only for Comcast internet users? Comcast is so lame.

USe the dish streaming service for like $20 a month, more channels and it's not limited to Dish's internet...

Hopefully when it is out of beta and runs seamlessly without any errors it will come to Xbox one and then I will deff get it for sure. Costs too much to add another tv in the house. Posted via the Windows Central App for Android

If you want to stream in your home, Stick with Windows 7, Use Windows Media Center and get a Ceton 6 network tuner, you can share tuners around your home, even on your tablet and all Windwos 7-8 computers(wth WMC). Dish network offers the same streaming service for like $20 a month but a larger amount of channels.

WMC is 2009 was good. WMC in 2015 isn't.

I am still amazed by Windows Media Center. Yes, it was written years ago, but it is so feature rich and family friendly. There is nothing else that can do all what it does. Most people don't know. It can be a whole house media entertainment center showing pictures, music, over the air and cable TV, live and recorded to TVs throughout the house. The recordings space, DVR can be as much as you want. Start a show in one room and finish it in another. Best of all, it is the only solution that works with copy protected cable TV (HBO, ShowTime, ...). Some people say the UI is a little dated, but you can change it, and it is far far more up to date then the Comcast set top boxes in the homes of my family and friends.

Did Sling TV during the NBA playoffs, as my faux Comcast TV lineup appears to only include channels without the letters T or E in their names... Would have been perfect had I been able to get Fox Sports Net. But I canceled as the season is over. Wish ABC had gotten their streaming act together on WP. If this only has FSN, I'm in...

It's not $15 a month... it's $15 more a month

Fuck Comcast I got fiber optics bitches!
Windows Central Newsletter
Thank you for signing up to Windows Central. You will receive a verification email shortly.
There was a problem. Please refresh the page and try again.