Supernatural shooter 'Control' is Remedy's next game for Xbox and PC, preorder here
Control looks like an evolution of Quantum Break.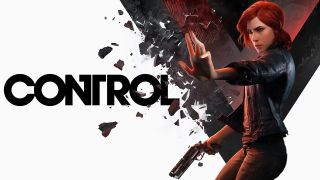 Updated March 21, 2019: Control is expected to launch in Summer 2019. The Microsoft Store lists the release date at August 27. You can preorder the game for $60 right now on Amazon or the Microsoft Store.
Today, Remedy Entertainment showed a gameplay trailer of Control at the PlayStation E3 2018 event. The game uses the same engine as Quantum Break and is coming to Xbox One, PC, and PlayStation 4 next year. 505 Games confirmed that the title will be enhanced for Xbox One X. It's unclear what benefits the PlayStation 4 Pro will receive at this point.
According to the developer, Control is a supernatural third-person action-adventure that takes place in a universe similar to the one in Quantum Break. After a secretive agency in New York is invaded by an otherworldly threat, you become the new director struggling to regain control. Instead of taking place in a science fiction setting, Control explores mysticism in a modern light.
The game will challenge you to master a combination of supernatural abilities, modifiable loadouts, and reactive environments while fighting through a deep and unpredictable world. The gameplay is similar to Quantum Break so those who played the Microsoft exclusive should feel right at home.
The title is expected to launch in 2019 but no concrete release date was provided. We'll keep you posted as soon as we know more about the game. Hopefully Control will be a polished experience and deliver a compelling story. Remedy is known for ending games on cliffhangers so here's hoping that it isn't the case with this one.
Asher Madan handles gaming news for Windows Central. Before joining Windows Central in 2017, Asher worked for a number of different gaming outlets. He has a background in medical science and is passionate about all forms of entertainment, cooking, and antiquing.
best game at sony e3. glad I get to play on my X

The combat looks to be just as exhilarating as their previous games. I'm definitely looking forward to it, but I'm betting it's still a little ways off.

Voice over/Protagonist sounds like a children's book reader. Should have picked someone with some oomph.

I really wish Microsoft kept Remedy. Just a great developer.

why are most games third-person view? :( I so much prefer first-person view

Bleh. We've been drowning in FPS games. We need more 3rd person games.

So devs can use active ragdoll, procedural animation etc tech, and you can navigate around / fight your enemy in a much faster, crazier way.

Quantum Break 2 looks nice . I assume playstation fans who were unfairly harsh and dismissive to the first one , change narrative now that Control is on their platform too .

Exactly what I was thinking

You're so painfully desperate to fanboy it's pathetic. Quantum Break was bad, it's combat was literally walk into a room, a wave comes, defeat wave, another wave comes, defeat wave, leave area to next area, rinse and repeat.
It had invisible walls
It tried to have some platforming in it but it was the jankiest stuff ever and had invisible walls and stuff when trying to climb and stuff
It had the worst boss of this generation
Had like 3 different types of enemies to fight Let's not pretend Quantum Break was good, it was a painfully mediocre game that was one of the most boring high budget games around.
Gears of War and Halo are also boring, same with Uncharted before you call me a fanboy. This game looks like it COULD be better due to some of the cool powers and hopefully them learning, also it seems to have more going for it than the last game. That being said, if it's another glorified wave shooter, meh. It has potential, it looks like it's the game quantum break should have been. Hardly matters though, ps4 and switch have tons of great exclusives now and coming, xbox one needs to get their **** together.

For gameplay, I agree that the enemy fighting was repetitive. On the other hand, the story underpinning the game was fantastic. From a combat and control perspective, there are absolutely better third-person action adventure games, like Tomb Raider, for example. But in terms of story presentation, emotional engagement, and character acting for story immersion, I'd say Quantum Break is one of the best games I've ever seen.

What happened to Quantum Break that they couldn't continue the story with a sequel?

I think Microsoft owns that franchise. A lot of people are saying it's in development but I don't know if it's such a good idea now because Control is so similar.

Literally every third person AAA game in existence is similar. Play rise of the tomb, quantum break - there's only minor differences in the mechanics really. Better than most third person games though, where its linear plot, kill baddies, mash buttons. At least quantum break used that linear plot to have full live action acting, and both games feature puzzles. But that's all these games really differ in, they all feature shooting, jumping, linear plots, some kind of special mode (time mode, survival mode etc) So far as I can see, this is more a concept clone of "dr strange" than it is time based. Personally I'd play quantum break 2, this I'm not interested in. But mainly because I played the first game, I'm not actually deeply into mainstream third person games (as you might be able to tell). However it doesn't help that the protagonist looks like a liberal arts major and sounds like a children's storybook reader.

And in at least one of the brief shots of her face, doesn't she look a lot like Beth from Quantum Break? (Admittedly, they don't look so similar in the other scene). Good call on Dr. Strange. I hadn't made that connection, but now that you say, it, that seems spot on.

For me Prey remains the gold standard for single-player games.
And I cannot stand third-person view. It breaks the immersion.

I tend to agree, but some games are arguably better on a 3rd person view.

I must have missed this story when it originally posted. Looking forward to another Remedy game!

I'm a huge fan or Remedy's work ever since the first Max Payne. Enjoyed each and every game they released since then. Quantum Break was great and I was sad when I've learned that it wasn't very well received by critics and gamers alike... Control looks promising and I will be in on Day 1!
Windows Central Newsletter
Thank you for signing up to Windows Central. You will receive a verification email shortly.
There was a problem. Please refresh the page and try again.