Unlike the Surface Pro, the Surface Laptop launched as a version 1.0 device with very few flaws. Sure, the port selection was meager, and it is expensive, but there really wasn't much to criticize. The Surface Laptop delivered what people had been asking Microsoft for: a traditional Surface clamshell PC the rivaled Apple's MacBook.
Just 16 months later, Microsoft is giving us the Surface Laptop 2. Like the Surface Pro 6 there's not a lot that's new, but the upgraded processor and new black color option make this PC even more desirable. That's not to say all is perfect, as this refresh can easily be thought more of a Surface Laptop 1.5 rather than a full generational upgrade. Here's why.
About this Surface Laptop 2 review
Microsoft supplied a loaner Surface Laptop 2 for this review. The unit tested is black with an Intel Core-i5 8250U, with 8GB of RAM, and 256GB of storage, priced at $1,299. The starting price of the Surface Laptop 2 is $999 (platinum only) for a Core i5 with 8GB of RAM, and 128GB of storage, and it maxes out with a Core i7, 16GB of RAM, and 1TB of storage for $2,699 in platinum. Color options include platinum, black, burgundy, or cobalt.
New Surface notebook
Microsoft's latest notebook is here.

With 8th Gen Intel Core i5 and i7 CPUs, high-res touch display with pen support, and a premium build that includes Alcantara fabric on the palmrests, the Surface Laptop 2 is a great choice for anyone who needs a clamshell notebook.
Surface Laptop 2: What's new?
Like the Surface Pro 6, the Surface Laptop 2 brings only two significant changes this year:
New Intel 8th Gen processors – Jumping from dual-core to quad-core is a big deal for performance. With nearly double the multi-core executions, the new Surface Laptop 2 is substantially faster (more than 85 percent faster, according to Microsoft) than last year's model. That's thanks to the Intel Core i5-8250U and Core i7-8650U processors now being used. Matching that is a new thermal solution to keep the heat at bay without running fans too loudly.
Black color scheme - There is now an optional all-black color option for Surface Laptop 2. That new color is in addition to the three other colors, which stick around for 2018.
Other smaller improvements include an improved instant-on feature letting Surface Laptop 2 turn on and log in via Windows Hello facial recognition even quicker, plus enhanced solid-state drive (SSD) performance.
There is no longer a Surface Laptop Core m3 entry-model with 4GB of RAM and 128GB starting at $799. Instead, there is a quad-core Core i5 with 8GB and 128GB for $999 – a substantial bump in price but also performance.
There is also no longer an option for a more powerful Intel Graphics Iris Plus 640 graphics in the Core i7 model due to Intel not making such a GPU for the 8th Gen of 15W processors. Instead, all Surface Laptop 2's feature the Intel Graphics UHD 620 chip. To accommodate the new quad-core processors, which generate more heat, Microsoft updated the thermal solution (heat pipes and fan) for Surface Laptop 2. Not only is the fan quieter, but it should come on less frequently compared to last year's model.
Another shift is moving away from Windows 10 in S Mode (which has been modified). Instead the Surface Laptop 2 ships with Windows 10 Home. Previously, users could switch out of S Mode to Windows 10 Pro for free, but now users will need to pay a $99 upgrade fee for the Pro version of Windows 10. Enterprise and education editions of Surface Laptop 2, however, still ship with Windows 10 Pro.
Dual to quad
Surface Laptop 2 tech specs
Not a lot has changed since last year, but here's the full rundown of Surface Laptop 2 specs.
Swipe to scroll horizontally
Category
Specification
Display
13.5-inch Pixel Sense display
10 point multi-touch
Display resolution
2256 x 1504 (201ppi)
Aspect Ratio: 3:2
Software
Windows 10 Home
Processor
8th Gen Intel Core i5-8250U or i7-8650U
Storage
128GB, 256GB, 512GB SSD
Memory
8GB or 16GB LPDDR3 RAM
Graphics
Intel Graphics UHD 620
Rear camera
None
Front camera
720p
Windows Hello facial authentication
Speakers
Omnisonic speakers with Dolby Audio Premium
Ports
One full-size USB 3.0, Mini DisplayPort, headset jack, and Surface Connect
Sensors
Ambient light sensor
Keyboard
Full-sized, backlit, soft-touch
1.5mm travel
Security
TPM 2.0
Battery life
14.5 hours of use
Pen
Surface Pen (not included)
Weight
i5 2.76 lbs (1.25 kg)
i7 2.83 lbs (1.28 kg)
Dimensions
12.13 in (308.02 mm) x 8.79 in (223.27mm) x 0.57 in (14.47 mm)
Jumping from dual- to quad-core processors for the i5 and i7 has been a trend since late 2017, which is when Intel introduced the Core i5-8250U and Core i7-8650U processors to the market. That makes these processors part of the "Coffee Lake" era of Intel chips and not the slightly improved "Whiskey Lake" which are just now hitting laptops. The uptick is the drivers used for these processors are very mature giving users a stable experience.
While on paper the shift from dual- to quad-cores may sound trivial, it results in a massive gain in processing power. Add to that the excellent battery life and faster SSD, and the Surface Laptop 2 is much more about refinement than redefining. It is a shame about the lack of an Iris Plus 640 option for graphics, but this is not Microsoft's fault. Intel does not offer anything higher than UHD 620 for its new quad-core range likely due to the increased thermal constraints. Nonetheless, the UHD 620 is still an excellent graphics option for most users.
still premium
Surface Laptop 2 design
Nothing has changed between Surface Laptop (first generation) and Surface Laptop 2 regarding design.
There is still the exceptional aluminum body, which is smooth and creak-free with no screws or visible seams. As we noted last year "Everything from the grating on the rear vent to the edge of the back of the display is symmetrical and impeccable-looking." That's all true this year too.
What is different is the new black color option. With a jet-black matte finish, matching black Alcantara keyboard deck, and blacked-out ports, the Surface Laptop 2 looks slick. It's a striking combo and makes choosing between it and the classic burgundy (our favorite) difficult. (There is also now a fifth pink color called "blush" that's available only in China.)
The black version is not as resistant to fingerprints as lighter colors and still requires an occasional wipe down. But since the deck is fabric, it hides any sweat or stains quite easily.
Everything you need to know about Alcantara
The Alcantara fabric holds up well on the Surface Laptop despite concerns of staining from long-term use, but there are still incidents where brown staining is visible, mainly on the platinum models.
While we did not do a scratch test, the first generation of Surface Laptop was prone to easy damage, if metal scraped the soft aluminum body, for example. Presumably, that is still the case.
Unfortunately, the ports have not changed either with Surface Laptop 2. There is still USB Type-A and mini DisplayPort. Unfortunately, there is no USB Type-C with 3.1 support for power, display, and data, like on the budget Surface Go, which is a weird choice for late 2018.
still a great display
Surface Laptop 2 display
There is nothing new with the screen for 2018, which is fine as this is one of the best in its class. The Surface Laptop 2 features a 2256 x 1504 (201 ppi) PixelSense multi-touch display. That is a lower resolution than the 12.5-inch Surface Pro 6 at 2736 x 1824 (267 ppi) and the 13.5-inch Surface Book 2 3000 x 2000 (267 ppi). But it would be difficult to eyeball any difference.
The bezels are thin, and you can use a Surface Pen with the Surface Laptop 2 although it would be best for signing documents or a quick sketch than a professional drawing machine. It's a great display, but maybe just a bit too glossy. It's also oleophobic to resists fingerprints, and Microsoft claims it has "the thinnest and lowest parallax LCD touch module on any laptop."
Corning Gorilla Glass 3 protects the display from scratches, and each screen is calibrated for 100 percent sRGB. In my color calibration test, I saw 99 percent sRGB and 81 percent AdobeRGB. That's slightly ahead for AdobeRGB than Surface Pro 6 at 79 percent.
Brightness is decent with a peak of 330 nits in the center of the display, which is above average, but below the Suface Pro 6 at 470 nits.
My only grievance, still not addressed with this model, is the display could use some punch in the contrast. Surface Pro 6 features an "enhanced" color mode in addition to a sRGB color profile, which is not found here.
best typing around
Surface Laptop 2 keyboard and trackpad
The Surface Laptop 2 features a full-sized chicklet style keyboard with 1.5 mm of travel (versus 1.3 mm in Surface Pro 6) and three-stages of backlighting. It's an excellent keyboard especially with the non-metal keys, non-aggressive responsive curve, and soft Alcantara deck. The whole typing experience is luxurious – a rarity for laptops.
Some reports suggest that the keyboard is now quieter than last year's model, but the original Surface Laptop is already super quiet to type on, and there is nothing noticeable regarding sound improvements with Surface Laptop 2.
The large 105 mm x 70 mm Precision trackpad with a glass layer is also unchanged this year. That's OK, because Surface Laptop easily has one of the best trackpads around.
really good sound
Surface Laptop 2 audio
The are no visible grates or holes for speakers. This results in a clean-looking laptop compared to the rest of the market. Instead, Microsoft hides the Omnisonic speakers below the keyboard. That may sound like a bad design choice, but it works. To quote our review last year:
In short, these are great speakers and when combined with the excellent 3:2 display, they result in a very satisfying multimedia experience.
So much faster
Surface Laptop 2 performance, heat, and noise
One of the complaints about the original Surface Laptop was the slow performing SSD, which betrayed the Surface Laptop's very high price point and class.
Microsoft has addressed that issue with Surface Laptop 2, which now features a zippier 256GB Toshiba KBG30ZPZ256G drive almost tripling read speeds from 486 MB/s to 1,500 MB/s. Likewise, write speeds jump from 244 MB/s to a more acceptable 811 MB/s.
Those SSD speeds are still below what many high-end laptops ship with, but they're still respectable. (Higher speeds are likely to be had with the 512GB, or 1TB models as the parallel nature of NAND memory favor larger drives).
CPU
For synthetic benchmarks, the Core i5-8250U is outstanding. While the new Core i5 trails last year's Core i7 in single-core, that's not by much. This year's Core i5 multi-core score (13,233) trounces last year's Core i7 (9,535) thanks to those added cores.
Geekbench 4.0 benchmarks (higher is better)
Swipe to scroll horizontally
| Device | CPU | Single core | Multi core |
| --- | --- | --- | --- |
| Surface Laptop 2 | i5-8250U | 4,203 | 13,233 |
| Surface Laptop | i5-7200U | 3,725 | 7,523 |
| Surface Laptop | i7-7660U | 4,714 | 9,535 |
| Surface Pro 6 | i5-8250U | 4,207 | 13,851 |
| Surface Pro 5 | i5-7300U | 4,302 | 8,482 |
| Surface Pro 5 | i7-7660U | 4,513 | 9,346 |
| Surface Pro 4 | i5-6300U | 3,319 | 6,950 |
| Dell XPS 13 | i7-8550U | 4,681 | 14,816 |
While we did not have the new Core i7 Surface Laptop 2 to evaluate, the Core i5-8250U is an outstanding performer and fine for most users.
GPU
While not as powerful as the Iris Plus 640 due to the doubling of graphics lanes (48 versus 24), the Intel Graphics UHD 620 was admirable in an OpenCL test, besting the Iris Plus 640 from last year.
Geekbench 4.0 OpenCL (higher is better)
Swipe to scroll horizontally
| Device | GPU | Compute score |
| --- | --- | --- |
| Surface Laptop 2 | UHD 620 | 35,473 |
| Surface Laptop | HD 620 | 19,256 |
| Surface Laptop | Iris 640 | 31,010 |
| Surface Pro 6 | UHD 620 | 36,283 |
| Surface Pro 5 | HD 620 | 20,688 |
| Surface Pro 5 | Iris 640 | 30,678 |
| Surface Pro 4 | HD 520 | 17,395 |
| Surface Book | HD 520 | 18,197 |
| Surface Book | GTX 965M | 64,108 |
| Surface Book 2 | GTX 1060 | 138,758 |
SSD
Raw SSD speeds have never been a strength of the Surface line; they tend to fall in the above average range but are never top performers. That's still the case in 2018, but the Surface Laptop 2 notably improves upon last year's model with a tripling in read speeds – the most important to the overall user experience.
CrystalDiskMark (higher is better)
Swipe to scroll horizontally
| Device | Read | Write |
| --- | --- | --- |
| Surface Laptop 2 | 1,509 MB/s | 811 MB/s |
| Surface Laptop | 486 MB/s | 244 MB/s |
| Surface Pro 6 | 1,632 MB/s | 814 MB/s |
| Surface Pro 5 | 847MB/s | 801 MB/s |
| Surface Book | 1,018 MB/s | 967 MB/s |
Note that the speeds for Surface Laptop 2 were with a 256GB SSD which is a Toshiba KBG30ZPZ256G. The 512GB and 1TB models are likely to have better results due to having more channels (NAND flash chips) that run in parallel.
PCMark
Looking at PCMark Home Accelerated (where it uses the GPU) – which is an overall performance test - the new Surface Laptop 2 also does well.
PCMark (Home Accelerated 3.0)
Swipe to scroll horizontally
| Device | Score |
| --- | --- |
| Surface Laptop 2 (i5) | 3,451 |
| Surface Laptop (i5) | 2,720 |
| Surface Pro 6 (i5) | 2,522 |
| Surface Pro 5 (i5) | 2,351 |
| Surface Pro 6 (i7) | 3,451 |
| Surface Pro 5 (i7) | 3,746 |
Combined with the much-improved processor and speeds of the SSD is a quicker "instant-on." When a user opens Surface Laptop 2, the time it takes for the display to turn on and enable Windows Hello until it is logged into Windows 10 is less than last year's model. It's clear that Microsoft is doing some low-level tweaks to the software, OS, and drivers to make that happen, and it pays off.
While the Surface Laptop 2 doesn't turn into a gaming PC suddenly, nor will it crush the competition in raw performance, it is the combination of all these enhancements that make it a delight to use.
For heat and noise, the Core i5 version was cool and quiet – even more so than the first Surface Laptop. The fan rarely came on, and when it did, it was barely audible after running the CPU at 100 percent for 10 minutes.
Temperatures are the same compared to last year's Surface Laptop – 104 degrees Fahrenheit (F) (40 degrees Celsius [C]) for the bottom as a max and only around 100 degrees F (38 degrees C) for the top deck when running at full throttle for 10 minutes. These temperatures were warm, but not hot.
Casusual gaming according to PCMark 8 jumps from 32.4 frames-per-second (FPS) to 40.1 FPS - a significant boost in performance.
PCMark 8 Home Battery Accelerated
Swipe to scroll horizontally
| Device | Time |
| --- | --- |
| Surface Laptop 2 (i5) | 6 hours and 20 minutes |
| Surface Laptop (i5) | 5 hours and 7 minutes |
| Surface Pro 6 (i5) | 5 hours and 25 minutes |
| Surface Pro 5 (i5) | 4 hours and 30 minutes |
As seen on the new Surface Pro 6 battery life is also improved on Surface Laptop 2. Using an accelerated battery rundown test, which levies both the CPU and GPU in multiple repetitive tasks (e.g. web browsing, word processing, casual gaming, photo editing, and video chat) the Surface Laptop 2 beat out the original Surface Laptop by sixty minutes.
Those results may see short of the 14.5 hours promised by Microsoft, but in more casual usage the Surface Laptop 2 can easily push past eight hours and much closer to ten. That's an extra hour of usage compared to last year's model.
When you combine that improved battery life, much faster system performance, and extremely low fan noise the Surface Laptop 2 becomes the ideal laptop for work and play.
sum of its parts
Bottom line on Microsoft's Surface Laptop 2
This is one of the most beautiful, enjoyable and expensive laptops around, but it has stiff competition.
At least with Surface Pro Microsoft so far does not have too much rivalry even from its OEM partners. Each has a Surface Pro-like device, but the Surface Pro is still very much a perfected Microsoft creation, making it the head of its pack.
Standard clamshell laptops are a different matter. Dell, HP, Lenovo, and even Huawei have shown that they can create outstanding hardware that looks great and performs well, for a significantly lower price than Microsoft. That makes recommending Surface Laptop 2 rather complicated especially since some competitors offer much more functionality for a lot less money.
The biggest offender with Surface Laptop 2 is still the lack of a Type-C. It seems absurd to pay upwards of $2,700 for a laptop that does not have Thunderbolt 3. That makes Surface Laptop 2 a bit of an irrational purchase; it's expensive, has fewer features than most laptops, and it's delicate too.
And yet, I love it.
One of the most challenging things about explaining anything Surface to someone who has never used one is just how delightful they are to use. The keyboard, trackpad, display, weight, build quality, looks, colors, instant-on and smoothness of the OS are all nearly perfect. Even opening and closing it is a subtle art, not to mention the warm and inviting Alcantara. While other laptops can do more for less, they rarely achieve such a blissful feeling in execution.
Image 1 of 2
The new Core i5 version with 8GB of RAM and 256GB of storage ($1,300) is the sweet spot, and I see little reason to get the Core i7 unless you need the power of that processor. For color, black or burgundy are the best choices, but cobalt and platinum also look great.
Microsoft created a laptop that is as much art as it is functional. That balance is not for everyone, but I'm OK with it being an option for consumers. If something brings you joy and is visually stunning that has value. That's why I can say I adore using Surface Laptop 2. It's a perfect blend of art and technology for those who want a traditional laptop form factor. It may be irrational, but love almost always is even if we wish it could be even better.
Pros
New quad-core CPU is powerful.
Much better SSD performance.
The instant-on feature is now quicker.
The black color option looks fantastic.
Cons
No Type-C or Thunderbolt 3.
No option for 4G LTE.
Expensive.
New Surface notebook
Microsoft's latest notebook is here.

With 8th Gen Intel Core i5 and i7 CPUs, high-res touch display with pen support, and a premium build that includes Alcantara fabric on the palmrests, the Surface Laptop 2 is a great choice for anyone who needs a clamshell notebook.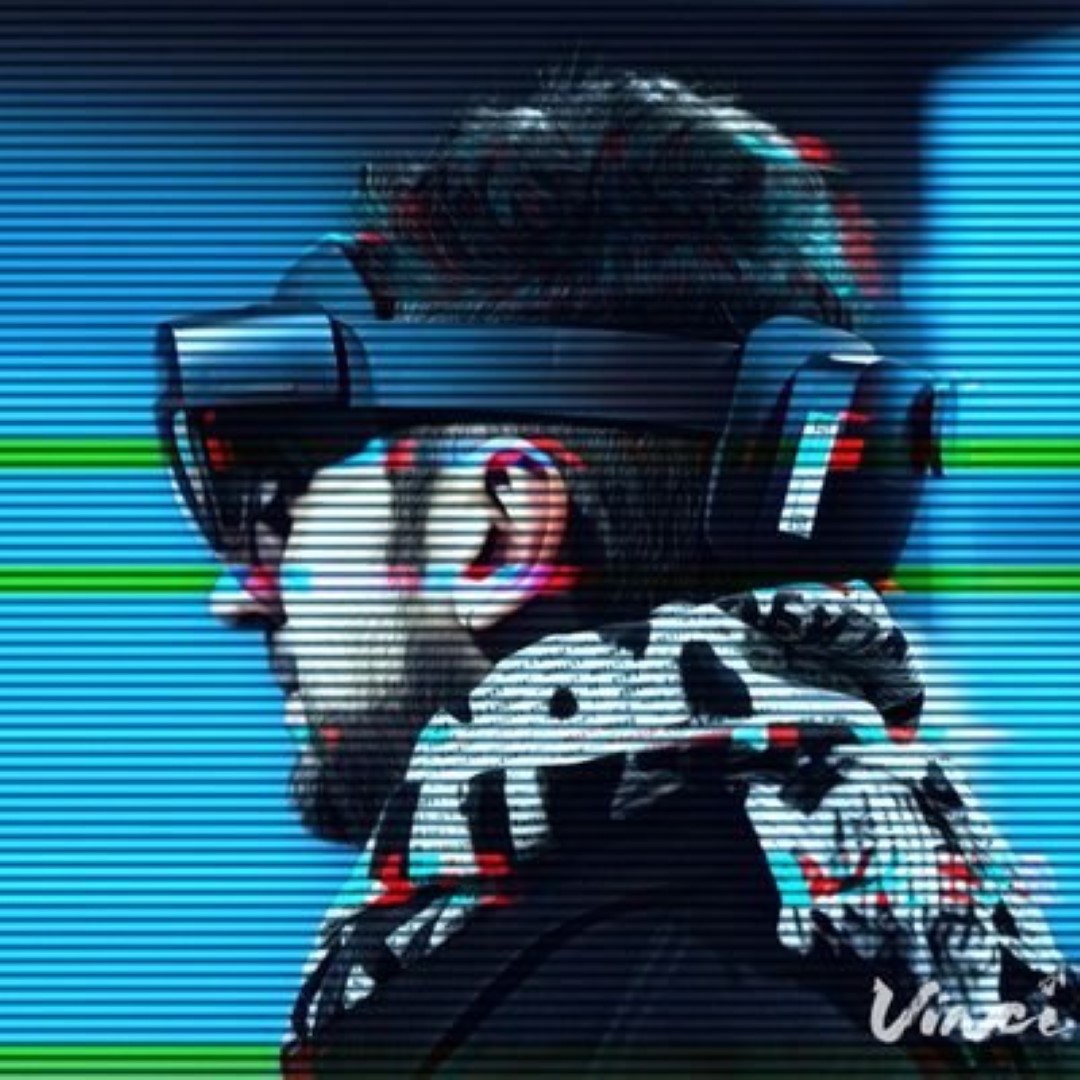 Daniel Rubino is the Editor-in-chief of Windows Central. He is also the head reviewer, podcast co-host, and analyst. He has been covering Microsoft since 2007, when this site was called WMExperts (and later Windows Phone Central). His interests include Windows, laptops, next-gen computing, and watches. He has been reviewing laptops since 2015 and is particularly fond of 2-in-1 convertibles, ARM processors, new form factors, and thin-and-light PCs. Before all this tech stuff, he worked on a Ph.D. in linguistics, watched people sleep (for medical purposes!), and ran the projectors at movie theaters because it was fun.