Microsoft Surface Go review: Bringing the fun back to Windows
Microsoft has exceeded our expectations with the Surface Go delivering a fun, high-performing mini-tablet PC.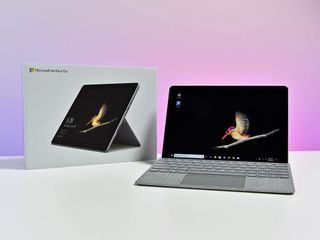 Conceptually, taking the favorite Surface Pro 2-in-1 PC and shrinking it down to a 10-inch model seems desirable, but with lowering the price and performance of the components there are questions.
Is it usable in the lap? How good is the performance? Can you type well on it? Does it even make sense?
Luckily, the new $399 Microsoft Surface Go not only does these things well — it exceeded my expectations for hardware.
No, not everyone needs or wants a 10-inch PC, but if you are eyeing the Surface Go the performance jump between it and the Surface 3 (2015) is monumental. Microsoft has thought long and hard about how to get this device right, and the result is not only impressive, but it's downright fun.
About this review
Microsoft supplied a loaner Surface Go for this review. The unit tested features a Pentium Gold 4415Y processor with 8GB of RAM and 128GB of storage priced at $549. Also, an Alcantara keyboard was used ($129), and a Surface Pen ($99) for a total price of $777. An entry-level Surface Go with 4GB of RAM and 64GB of storage is available for $399 and a non-Alcantara keyboard for $99.
In the box is included a 24W Surface charger and warranty information. The Surface Go ships with Windows 10 Home in S mode version 1803 (build 17134.112). There is 95GB of free storage on the 128GB SSD model.
A version with 4G LTE (with the Qualcomm Snapdragon X16 modem) is also now available (see our review for that one).
Microsoft Surface Go technical specifications
Compared to the Surface Pro, the Surface Go is a step down for hardware. That makes sense for the price-point and the form-factor, but the good news is the quality of the components has not dropped with the price or size.
Perhaps the biggest surprise is that the Surface Go exceeds previous mobile Surface devices in a least a couple of areas. Here are the raw specifications:
Swipe to scroll horizontally
Category
Surface Go
OS
Window 10 Home in S-mode
Display
10-inch 3: 2 aspect
1800 x 1200 with touch
216 ppi
Processor
Intel Pentium Gold 4415Y (1.6GHz)
Fanless
Graphics
Intel HD 615
RAM
4GB or 8GB
1866MHz LPDDR3
Storage
64GB eMMC
128GB or 256GB SSD
Ports
1x USB-C 3.1 (aux. charge, video out, data), microSD (up to 1TB), Surface Connect, headphone jack
Surface Pen
4,096 levels of pressure, tilt suppport
Camera
5MP front-facing with Windows Hello
8MP rear auto-focus
Connectivity
Qualcomm Atheros (QCA61x4A)
Wi-Fi 802.11 a/b/g/n/ac
Bluetooth 4.1
Optional LTE
Audio
Dual front-facing speakers
Dolby Audio Premium
Battery
Up to 9 hours
Dimensions
9.6" x 6.9" x .33" (245mm x 175mm x 8.3mm)
Weight
1.15 lbs (0.52 kg) without keyboard
1.7lbs (0.77 kg) w/keyboard
Power
24 W power supply
Price
Starts at $399
Keyboard $99 or $129 (Alcantara)
The Surface 3 shipped with a larger 10.8-inch 1920 x 1280 display, while Surface Go is smaller at 10-inch 1800 x 1200. However, the pixel density of the Surface Go is technically a hair higher at 216 ppi, versus the 214 ppi in Surface 3. It's a smaller display, but just as sharp.
It's a mini-Surface Pro, really
Microsoft Surface Go design
Compared to the Surface Pro, the Surface Go is much curvier on the edges with rounded corners. The smaller Surface Go is much more likely to be held as a tablet than the larger Pro 2-in-1s, so it makes sense to make it a more comfortable device.
At 8.33mm thin (without keyboard) and weighing just 1.15 pounds (520 grams), the Surface Go is very light and nimble. It's a remarkably compact PC and just a smidge heavier and longer than the iPad 9.7-inch. It feels akin to carrying around a modest 200-page hardcover book. That weight is evenly balanced, and there are no creaks or weak points to speak of for the chassis.
The Surface Go is a very much mini Surface Pro – at least from a design and materials perspective.
The body is a single unibody design made from magnesium except for the area for the antenna near the top edge. That material is different to prevent interference for the Wi-Fi and Bluetooth radio and is not as seamless as the pricier Surface Pro with LTE.
The kickstand is fully-articulating, too, like the Surface Pro with 165-degrees of movement. This lets the Surface Go lay almost entirely flat, which is ideal for drawing.
Some have lamented the seemingly large bezels of the Surface Go but compared to even the Apple iPad 9.7 (which are thinner on the sides than top and bottom) they are well within the range of normal. The bezels are slightly smaller than my thumb width, which makes it ideal for gripping the Surface Go without directly touching the screen. There are also some good technical reasons for the bezels.
Everything from the buttons to the materials used on the Surface Go is first-class. Microsoft could have cut corners with Surface Go's execution, it instead stands out as another outstanding and quality design.
One of the best for Surface
Microsoft Surface Go display
Saying the Surface Go's 10-inch 1800 x 1200 PixelSense display is not as fancy as the Surface Pro's is expected. However, in our tests, the Surface Go's screen is better in some ways, which is surprising.
The screen is optically bonded and the familiar 3:2 aspect ratio of all modern Surface devices.
Microsoft says each Surface Go screen is color calibrated at the factory and I believe it. Color accuracy is 99 percent for sRGB and 76 percent for Adobe RGB – slightly higher than the 97 percent and 75 percent, respectively, of the Surface Pro's 12.3-inch display. Those are strong results for what is thought to be a budget Surface – or for any PC.
There were also concerns about screen brightness – another popular area where manufacturers save money. That's not the case here with Surface Go. Set to maximum intensity, we hit around 435 nits, which is suitable enough for outdoors (though not in direct sunlight).
Aesthetically, the Surface Go's display is outstanding. Colors are punchy, blacks look good, light bleed is minimal (if at all), and it just looks good with a 216ppi resolution.
The screen is far from being matte, so it does maintain some gloss and higher reflectivity than what Apple uses.
Type-C is here
Microsoft Surface Go ports
There are not a lot of ports on the Surface Go, but the ones included are the right choice (and all are the right side).
The 2015 Surface 3 infamously ditched Microsoft's Surface Connect port in favor of a "standardized" Micro-USB one for charging and data. In hindsight, it was one of the worst decisions made by the company as users ended up losing their Micro-USB Surface chargers and used the underpowered one from their phone instead. The result was a disaster with customer complaints about slow charging and more.
With Surface Go, Microsoft is bringing the best of both worlds to users: USB Type-C 3.1 and a Surface Connect port.
The Type-C port supports data, display out, and even charging. That latter bit means if you do lose you Surface Connect charger, or left it at home you can use any other Type-C one. If it gets more than 24 watts, it should charge the Surface Go. For this review, 45W and 65W chargers were tested with no issue (the Surface Go reportedly has a max input of 45W, USB-C allows it to communicate with the charger about what wattage it can accept).
From external Type-C storage drives like the popular Samsung T5 to hubs/port extenders, 65Wh portable power banks, or even connecting to the excellent Dell 27 USB-C Monitor, the Surface Go handled whatever we threw at it.
The Surface Connect port is no slouch either. The included 24W charger is adorably tiny – it fits in the palm of your hand and makes packing it a breeze.
Owners of the $199 Surface Dock can also use it with the Surface Go. Oddly, the new Surface Connect to USB-C Adapter does not work although it would be redundant on this device. Perhaps a future firmware update will enable it if there is demand.
The 3.5mm headphone jack is more toward the middle of the right-hand side now instead of near the top, which is welcomed. There is also a microSD expansion slot below the kickstand if users would like to expand storage.
As good as Pro
Microsoft Surface Go pen and inking
As with all Surfaces, if you want to use Windows Inking, you need to fork out another $99 for the most recent Microsoft Surface Pen – available in an assortment of colors. There are numerous alternative options that are cheaper as well.
The Surface Pen sticks to the left side of the Surface Go with powerful magnets. So strong, in fact, that you can pull the Surface Go across a table by dragging the pen. While it still could get knocked off with enough force, the magnets used here are excellent.
The remarkable thing about Surface Go is the quality of the inking experience. The Surface Go supports 4,096-levels of pressure, which is an astounding jump from 256 pressure levels of the Surface 3 just three years ago.
The Surface Go also supports tilt, which is typically a more premium feature.
What the Surface Go lacks – compared to Surface Pro – is the new inking co-processor in the display to help reduce latency. However, that did not seem to be a problem at all. Using the Surface Pen with the Surface Go was 100 percent delightful. It's fast, smooth, even, and is a momentous leap over the Surface 3's experience. Combined with the size of the Surface Go, which lends itself to being held like a notepad and Windows Inking is the best it has been.
In our unscientific study of letting friends and family ink on the Surface Go compared to the iPad 9.7, everyone preferred the Surface Go's smoother experience and easier-to-handle pen.
Typing T-Rex style
Microsoft Surface Go Type Cover
Users will need to purchase a Microsoft Type Cover to use with the Surface if they want it to be more than a tablet. It's a necessity, so budget at least $99 for the all-black non-Alcantara version, or $130 for one of the three Alcantara choices.
The Surface Go Type Cover is small – after all, it fits a 10-inch PC. The keys are slightly curved for more natural discovery when typing (plus two-stage backlighting for finding those keys in the dark). The key travel is pegged at 1.0mm with the usual scissor-key mechanism from other Surface keyboards.
The trackpad is the real star of the show. While the Go's Type Cover is quite small, the trackpad is roughly equivalent to the Surface Pro's – which is fantastic. Measuring 56 mm wide by 101 mm tall the Surface Go's trackpad is spacious, smooth and comfortable to use. It uses Microsoft Precision drivers giving three- and four-finger taps and Windows 10 gesture support.
Typing is better than expected for such a small device. While you may not want to write a whole term paper on the Surface Go, you can. Accuracy was outstanding and while it took a few hours to get used to, the Go's Type Cover is quite enjoyable once you factor in the apparent size limitations and trade-off.
It is easier to type on the Surface Go when it is placed on a table or flat surface, but you can use it in the lap — though I found that I was hunching over and squeezing my arms in more than with a typical laptop.
Dual speakers
Microsoft Surface Go audio
Keeping with a similar approach in the Surface Pro, Microsoft utilizes dual-front facing speakers found on the top area of the Surface Go's display. The speaker grills are etched into the Go's display and remain virtually hidden from view but deliver sound right at your head.
Audio quality is above average with good audio separation, but the sound is a bit muddied compared to an iPad 9.7, which has crisper highs. Instead, the audio on Surface Go is rich, but more even across highs, mids, and lows with a flat affect. It's not bad and better than most laptops – especially at this price range, but it also doesn't reinvent anything.
Volume is just loud enough with music sounding fine at a setting of 60 (out of 100). Music can be played at 100 with no clipping or distortion. It's also never too loud, but again, this reflects more a size limitation than anything. For watching videos, a setting at 50 is fine.
Pro cameras and Hello
Microsoft Surface Go Windows Hello and Cameras
Ripping a page from the Surface Pro playbook are the front and rear facing camera plus support for Windows Hello facial recognition to log into Windows automatically.
The rear "world-facing" camera is 8MP and auto-focus and while it can struggle in low light situations when outdoors or anywhere well lit it can deliver some stunning photos especially if the high-dynamic range (HDR) is enabled.
Image 1 of 2
The front camera is 5MP and found above the display. Microsoft says it is "tuned for Skype" usage (whatever that means) and it works just as well as the Surface Pro, which has similar hardware.
Windows Hello with infrared (IR) lenses lets you log into Windows 10 just by looking at the login screen. It worked mostly without issue. Being a smaller device the range and position that you hold the Surface Go has much more variability than a larger Surface Pro resulting in some misreads. However, this is solvable by using the "improve recognition" feature found under Settings > Accounts > Sign-in options. If you do this for the extreme positions of the Surface Go, then it works without any problems.
For those curious, the Surface Go's Windows Hello system does work if holding the Go vertically too. Using the "improve recognition" feature helps keep it consistent.
Faster than expected
Microsoft Surface Go benchmarks, performance, and heat
The original Surface 3 used an Intel Atom x7 processor that was not very fast. This time, Microsoft opted to use the 7th generation Intel Pentium Gold 4415Y CPU to power the Surface Go (there's not yet an 8th generation Pentium).
The Pentium runs max at 1.6GHz and lacks the Turbo Boost feature found in more expensive Core processors. It's dual-core, though, and has Intel's processor stepping technology for a variable task-based clock speed.
CPU
Geekbench 4.0 benchmarks (higher is better)
Swipe to scroll horizontally
| Device | CPU | Single core | Multi core |
| --- | --- | --- | --- |
| Surface Go | Pentium | 2,078 | 3,934 |
| Galaxy Book2 (ARM) | SD850 | 2,262 | 7,405 |
| HP Envy x2 (ARM) | SD835 | 2,111 | 6,314 |
| Surface 3 | Atom x7 | 1,078 | 2,777 |
| Surface Pro 4 | m3 6Y30 | 2,854 | 5,350 |
| Surface Pro 4 | i5-6300U | 3,319 | 6,950 |
| Surface Laptop | i5-7200U | 3,725 | 7,523 |
| Surface Pro 2017 | i5-7300U | 4,302 | 8,482 |
| Surface Pro 2017 | i7-7660U | 4,513 | 9,346 |
| Surface Book 2 13 | i7-8650U | 4,862 | 14,694 |
| Surface Book 2 15 | i7-8650U | 5,036 | 14,237 |
GPU
Geekbench 4.0 OpenCL (higher is better)
Swipe to scroll horizontally
| Laptop | GPU | Score |
| --- | --- | --- |
| Surface Go | HD 615 | 16,490 |
| Surface 3 | Intel HD | 8,055 |
| Surface Pro 4 (m3) | HD 515 | 14,650 |
| Surface Pro 4 | HD 520 | 17,395 |
| Surface Book | HD 520 | 18,197 |
| Surface Laptop i5 | HD 620 | 19,256 |
| Surface Pro 2017 | HD6 20 | 20,688 |
| Surface Pro 2017 | Iris 640 | 30,678 |
| Surface Laptop i7 | Iris 640 | 31,010 |
| Surface Book 2 13 | GTX 1050 | 75,665 |
| Surface Book 2 15 | GTX 1060 | 132,785 |
SSD
CrystalDiskMark (higher is better)
Swipe to scroll horizontally
| Device | Read | Write |
| --- | --- | --- |
| Surface Go (SSD) | 1,185 MB/s | 133 MB/s |
| Surface Go (eMMC) | 260 MB/s | 145 MB/s |
| Surface 3 | 149 MB/s | 33 MB/s |
| Galaxy Book2 | 722 MB/s | 205 MB/s |
| HP Envy x2 | 513 MB/s | 197 MB/s |
| Surface Laptop | 648 MB/s | 244 MB/s |
| Surface Pro 4 | 758 MB/s | 159 MB/s |
| Surface Pro 2017 | 847MB/s | 801 MB/s |
| Surface Book | 1,018 MB/s | 967 MB/s |
| Surface Pro 2017 | 1,284 MB/s | 963 MB/s |
| Surface Book 2 | 1,411 MB/s | 1,202 MB/s |
The Pentium draws just 4.5W versus the typical 15W of a Core processor, which significantly helps with battery life and heat management as the processor can't get that hot.
Running at 100 percent CPU usage for 20 minutes straight in a 70-degree F (21C) room the Surface Go has no thermal or power-limit throttling at all. It ran consistently at 1.6GHz with no drops in speed the entire time.
Under such circumstances, the external chassis temperature never exceeded 104-degrees F (40C), which is just slightly warm, but far from hot or uncomfortable. That's excellent performance for a completely fanless – and silent – system.
Regarding actual performance, the Surface Go's single-core score (2,078) was essentially double that of the Surface 3's Atom processor (1,078) on Geekbench, with multi-core falling at a respectable 3,934.
For graphics, the Surface Go's Intel HD 615 (16,490) also doubled the Surface 3's Intel HD graphics (8,055) on Geekbench.
Those are very good results.
Adding icing to the cake is the 128GB Toshiba SSD, which is one of the fastest SSDs we have seen in any Surface with 1,185MB/s read and 546MB/s for write. That's a ten-fold increase over the Surface 3 (149MB/s) and beats the current Surface Pro (847MB/s) – at least for read speed.
As expected, the more affordable entry-level Surface Go with 64GB of storage performaed worse (260MB/s) due to the use of eMMC instead of an NVMe SSD.
Update: A recent firmware update seems to have shifted things. We're now getting 1,200+ MB/s for read (a slight increase), but write speeds have dipped to 133MB/s.
When you combine the Intel Pentium processor, Intel HD 615 graphics and that zippy SSD you get a quality "budget" Surface. To say it destroy the Surface 3 in this area would be an understatement.
Keep in mind the Surface Go is still pales compared to a modern Core i7 laptop, but the experience in using it for Windows 10, launching apps, and yes, even some mid-range games are without a doubt enjoyable. There are no lags, skips, or long wait times for Microsoft Office, Skype, or the Edge browser.
Bottom line: In real-world comparisons, the Surface Go performs similarly to the Surface Pro 4 with an Intel HD 520 for graphics and just below the Surface Pro 4 with Core m3 for raw processor.
Good battery too
Microsoft Surface Go battery life
Microsoft cites nine hours of battery for the Surface Go on a closed-loop video test. Usually, such pronouncements are overly optimistic compared to real-world power drain. That is not the case here.
Because the Intel Pentium processor does not have turbo boost and can never go beyond 1.6GHz, it is more consistent for battery life than a Core processor.
With display brightness around 40 percent users should expect around seven hours of usage, but closer to eight or more.
The battery result was much better than I had anticipated, and I was surprised at how efficient the processor was at sipping power. On one evening I spent two solid hours using the Surface Go browsing the web, installing apps, using those apps, and watching videos on YouTube and Netflix. After those two hours, I still had 76 percent battery left, which is respectable.
The most significant variable with the Surface Go and battery life is not so much what you do with it but screen brightness. If you ramp up the intensity to above 60 percent (or even maxed out), you will get a few hours less than what I experienced making it the most significant power draw.
For those reasons, you can consider the Surface Go as having all-day battery life (understood as at or near eight hours). Using the Surface Connect charger or Type-C charger, the PC also recharges very quickly too.
It's worth noting too that there is now a time-estimate of remaining battery life, something we have not seen on a Surface for years.
near world-wide
Microsoft Surface Go where and when to buy
Microsoft is doing a rather quick global release for the Surface Go starting on August 2nd for the U.S. and Canada. Another 23 markets should get it around August 23.
US
Canada
Australia
New Zealand
Hong Kong
UK
Ireland
France
Germany
Austria
Belgium
Luxembourg
Netherlands
Switzerland
Denmark
Finland
Norway
Sweden
Poland
Taiwan
Italy
Portugal
Spain
Malaysia
Thailand
Surface Go will be available in Japan, Singapore, Korea and in China as well. On September 12th, Surface Go will be available for pre-order in additional markets in the Middle East:
Qatar
Saudi Arabia
UAE
Oman
Kuwait
Bahrain
Finally, India gets in on the action starting October 2.
Few compromises besides the obvious
The Bottom Line: Microsoft Surface Go
Going into this review, I was skeptical of the Surface Go, especially after my experience with the Surface 3. Luckily, Microsoft exceeded all my expectations with the Surface Go.
The combination of the Pentium processor, HD 615 graphics, and fast SSD resoundingly make the Surface Go an enjoyable experience even for those accustomed to Core i5 or Core i7 laptops. While you will not want to edit a 4K video on this and high-level gaming is out of the question, using the Surface Go for everyday tasks like email, inking, web browsing, watching movies and more was excellent.
Battery life is also surprising. If you can pull seven or more hours out of the Surface Go and combine it with its multiple ways to recharge, then it's a good experience.
Now toss in things like a highly precise Surface Pen inking experience, the ability to use this as an e-reader (Microsoft Edge), Windows Hello, a 165-degree kickstand, microSD expansion, and an enjoyable (if cramped) typing experience and the Surface Go is a radically different value compared to the Surface 3 just three years ago (it's now $100 cheaper).
Nothing about Surface Go makes you think Microsoft cut corners – quite the opposite, in fact. Putting that SSD and a slightly more color accurate display than Surface Pro is surprising. It reinforced the observation that with each release the Surface team gets more and more right.
It should also be noted that Microsoft has — at least for this Surface — ditched the problematic Marvel AVASTAR chip for Wi-Fi and Bluetooth and opted instead for a Qualcomm Atheros (QCA61x4A).
That leads to what's wrong with Surface Go? Not much. There is the obvious question if you need a 10-inch Windows PC, or if you are OK with the cramped nature of typing or a small display. But these are low-hanging complaints. Any full-keyboard on a 10-inch PC is going to be small, but considering the restrictions this is still an excellent keyboard. Thunderbolt 3 would have been icing on the cake but for this pricepoint, its absence is only slightly dissapointing.
Pricing is also an easy target, but Surfaces have always been more expensive than similar options. Ironically, there are not too many alternatives to Surface Go, at least ones that are drastically cheaper.
The Surface Go ships with Windows 10 Home in S-mode. That limits you to installing apps only from the Microsoft Store instead of potentially dangerous .exe files off the internet that can break or slow down your PC. But that's an easy fix. Head to the Store and type in "switch out of S mode" and five seconds later you have full Windows 10 Home (you don't even need to reboot).
As far as reliability in the few days I spent with the Surface Go there was nary a crash, hiccup, or problem – everything just worked.
Pros:
Comparatively fast performance.
Outstanding build quality and hardware.
All day battery life.
Excellent display and inking experience.
Cons:
Windows 10 is still not a great tablet OS.
10-inch PC experience has obvious tradeoffs.
No Thunderbolt 3.
The Surface Go is arguably the most fun Surface created yet. It's adorably small, the performance is excellent, battery life respectable and it's a great inking experience. It's just enjoyable to use. While the tablet experience in Windows 10 is not as good as Windows 8, as a mini-PC this is about as good as you can get and that's pretty darn good.
Related Reading and Tips
Our favorite Surface accessories from Microsoft
Every one of these valuable Surface accessories is Windows Central Approved and guaranteed to please.
Surface Precision Mouse ($77 at Amazon)
The Surface Precision Mouse is not only one of favorite Surface accessories, it's one of our favorite mice for any PC. It's packed with valuable features and customizable buttons. Its scrolling and tracking are seamless and spot-on. And it's rechargeable so you never have to buy new batteries for it.
Surface Pen (From $72 at Amazon)
Every Surface owner needs this Pen. Period. It supports 4,096 levels of pressure sensitivity, tilt support for shading density, and enjoys supremely low latency. When paired with a Surface PC, the potential is endless. And it comes in a bunch of cool colors.
Surface Dock ($136 at Amazon)
With two Mini DisplayPorts, four USB-A 3.0 ports, an Ethernet port, and a 3.5mm audio jack, this dock gives you the ports you need to stay connected to all your favorite devices. Plus, it easily turns your Surface into a desktop power hub. We highly recommend it.
Get the Windows Central Newsletter
All the latest news, reviews, and guides for Windows and Xbox diehards.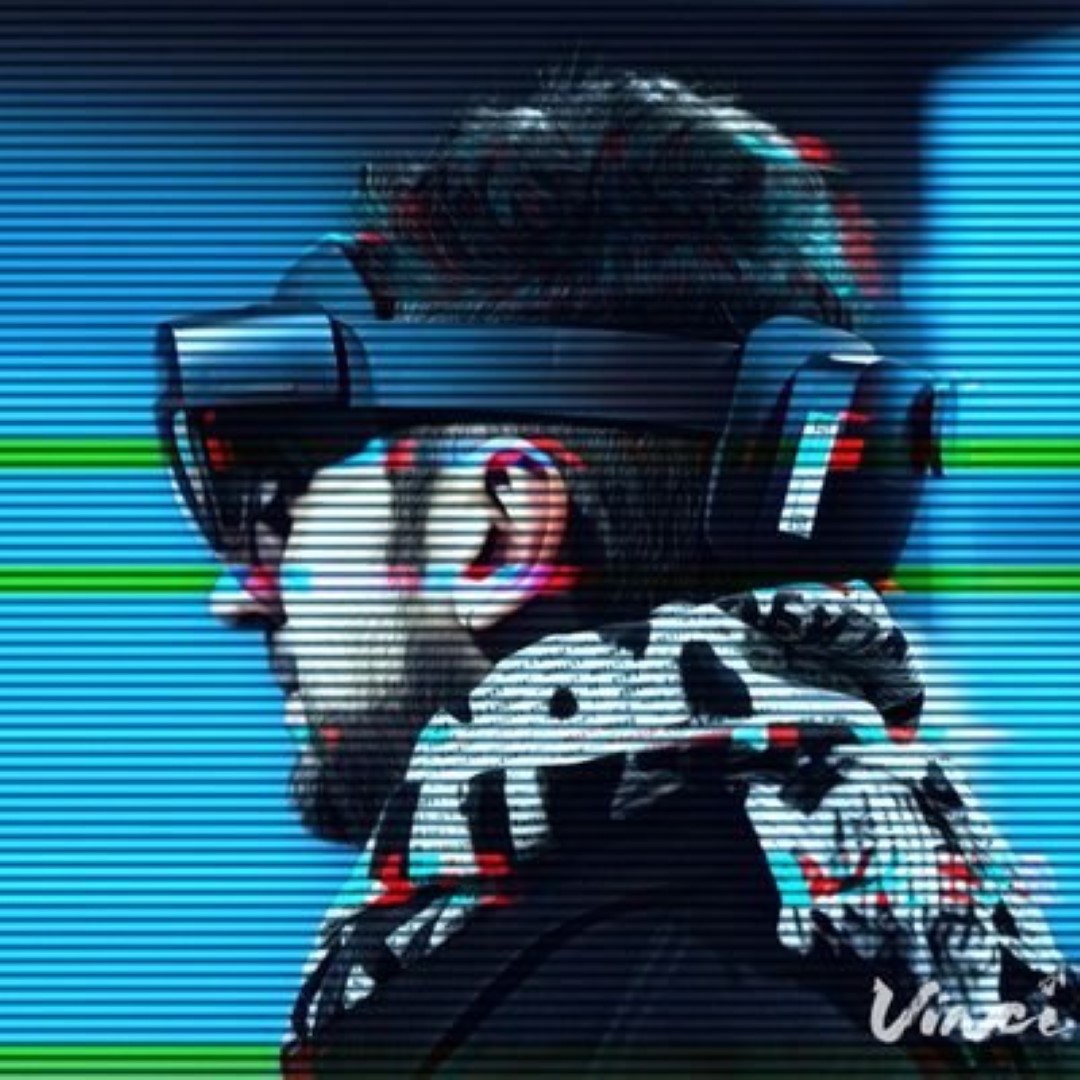 Daniel Rubino is the Editor-in-chief of Windows Central, head reviewer, podcast co-host, and analyst. He has been covering Microsoft since 2007 when this site was called WMExperts (and later Windows Phone Central). His interests include Windows, laptops, next-gen computing, and for some reason, watches. Before all this tech stuff, he worked on a Ph.D. in linguistics, watched people sleep (for medical purposes!), and ran the projectors at movie theaters because it was fun.