Syberia and Boom Boom Rocket added to Xbox One backwards compatibility list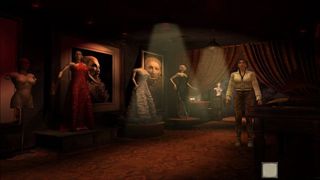 Microsoft has added two more Xbox 360 games, Syberia and Boom Boom Rocket, to the list of titles that can also be played on the Xbox One, via its backwards compatibility feature.
The two new games were revealed on the Major Nelson Twitter account. Syberia is the first game in the acclaimed fantasy adventure game series from developer Microïds.The next game in the series, Syberia III, is due for release at the end of 2016 for the PC, Xbox One and PlayStation 4. Boom Boom Rocket, from the now defunct developer Bizarre Creations, lets players time the detonation of fireworks to music tracks.
Check out the current list of Xbox 360 games that are backwards compatible with the Xbox One
Cool. I welcome every BC game, no matter good or bad and Siberia definately is good.

FYI the PGS Handheld Griftstarter you were pimping a few weeks back has been cancelled. https://www.kickstarter.com/projects/1606226331/portable-console-for-pc-...

Seriously, if you are an Adventure game fan and haven't played Syberia, do it now! Such a great game, one of the best adventure games ever.

Definitely! Now people can prepare for Syberia 3 by playing the original. I hope 2 becomes backwards compatible as well.

I hope Boom Boom Rocket still supports playing with a guitar controller.
Windows Central Newsletter
Thank you for signing up to Windows Central. You will receive a verification email shortly.
There was a problem. Please refresh the page and try again.