Xbox exec Mike Ybarra on Fast Start, 'Career mode,' cloud, and the future (Q&A)
At E3 2018, we were lucky enough to catch up with Microsoft's Mike Ybarra to talk all things Xbox.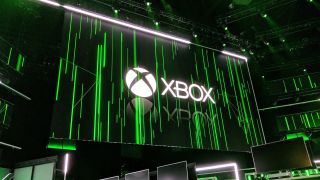 (Image credit: Windows Central)
Microsoft's E3 2018 showcase is widely regarded as the company's best in years. Microsoft finally opened its wallet to Xbox, which was, up until last year, a subdivision of the Windows and Devices group. The reorganization and promotion of Phil Spencer to the executive leadership table at Microsoft is already heralding a massive upswing in investment in gaming for Redmond. We began to see the roadmap for this invigorated Xbox team during Microsoft's big E3 2018 showcase.
Then we got on the phone with Xbox Corporate Vice President (CVP) Mike Ybarra to discuss the future of gaming at Microsoft, and what you can expect from the company in the near future.
Windows Central Senior Jez Corden: How has E3 2018 been going for you guys so far?
Ybarra: It has been really fun. I was in the audience for the first time in 10 years actually. When we started this campaign with the Xbox One X two years ago, building the world's most powerful console, we're now starting to see third-party developers knock on our door, saying they want to show our games on your stage because the X version will show up the best.
The Microsoft Theatre enabled us to have a lot of extra people in there, the energy was high. It was a really proud moment for us. We have a lot of work to still do, listening to gamer's feedback, but I loved Phil on stage announcing five studios. I love that you didn't write about it a few days before the conference ... haha. Somehow we managed the leaks, which is incredible.
How much creative freedom will those new studios have? How will Xbox utilize them in its portfolio?
We're on the cusp of two billion people playing games right now, and we think that's going to double to four billion in the next five years. We have to globalize in terms of our approach to that. You'll see us looking around the globe for the best studios. We're looking for that creativity, we're looking for teams that have shown that they can create amazing compelling experiences. It's really about their innovation, creative freedom, across all types of games. We want to bring that to our gamers on Xbox.
Creative freedom was one of the most important pillars in the conversations we had with these developers. We're not dictating what they do and when they do it. We want creative ideas from them. We picked those studios because they've shown they can create those ideas and those experiences that customers want.
This is the level of investment that I think people want to see from Microsoft in Xbox. Why did it take so long to get to this level?
Yeah, Phil [Spencer] has talked about focusing on fixing our hardware and service scenario first, now we're moving and looking at what other feedback we need to address. Our customers want more games, more exclusive games, epic experiences. I think it's fair to say it has been a little slower than we want. When you acquire new studios it takes a little time to land all of that.
We saw Gears Tactics announced as a PC exclusive, however, I always see negative feedback about how Xbox is working on PC, particularly with UWP and the Microsoft Store. Are we going to start to see more investment in bringing PC gamers what they're asking for when it comes to the Microsoft Store on Windows 10?
It's a great question. We absolutely are focusing on it, and back with the reorganization last year, this is something we looked at. We're putting more people onto our PC side, and it's not taking away from console. Our investment in console is growing as well. We have multiple gaming teams at Xbox, one is PC and one is console, and those are equally important for us.
We are seeing growth on our PC space, from a store standpoint, including UWP. We absolutely are focused on addressing the biggest feedback points in an aggressive way. You'll see some announcements around those areas in the next three or four months.
Speaking of PC ... where's keyboard and mouse support for Xbox?
There are a few games that support keyboard and mouse on Xbox, such as Minecraft. It's in the SDK for developers building for UWP, but whether we expand that out more broadly ... it's something we're gathering feedback on. There are a lot of features that customers and gamers want, and we've been focusing on things like first-party games and Game Pass, innovating with things like Fast Start, and it's all about prioritization.
Another thing that was announced for Xbox that has never materialized is VR and Windows Mixed Reality. Is VR for Xbox dead?
Our investment for VR remains on Windows PC for now. Our MR headsets work with SteamVR on PC now, there are a few games out there with Xbox Achievements in Windows Mixed Reality. That's where our prioritization lies in that space, for now.
What is Microsoft's general attitude towards Steam? A big feedback point from PC gamers is "why not put your games on Steam?"
Our relationship with Valve has always been strong. Steam is a great distribution vehicle to bring games to millions of people. We'll just continue to listen to feedback on where and how gamers want to play. Our studios look at and evaluate where to put games, and they'll continue to look at Steam for sure.
Microsoft teased "console-quality" cloud streaming for Xbox in the future, bringing gaming to mobile. Is there a future where cloud completely replaces native home console hardware for Xbox?
It depends on how long in the future we're talking. I'll paraphrase what [Microsoft CEO] Satya Nadella says, which is something I believe in, regarding the intelligent edge and the intelligent cloud. That scenario is very powerful for us. We're committed to bringing devices to the living room, we're committed to innovation. Those are all Xbox endpoint statements.
Gaming is a very broad term at this point, it doesn't just mean "AAA," it could mean anything in terms of the experiences we get. We just need to let the gamers guide us, and as the market grows we have to look at the opportunity and make sure Xbox is the best place to play no matter how you want to play.
What gamers want, and the experiences they want, whether it's high-fidelity experiences with low latency or beyond, we're going to look at that gamer and developer feedback and make sure Xbox has the products and capabilities to be the absolute best place to play.
At EA's conference, the company revealed its own direct-to-device cloud streaming platform for gaming. Is there a concern that large publishers like EA could bypass Xbox using their own streaming platforms?
From our standpoint, I'm really glad that we've invested billions into Azure and we have a lot of learning there. I believe that we are in the absolute best position to provide any technology gamers might want in this area. Having the back-end at Microsoft from a cloud standpoint, from an AI standpoint, gives us a unique advantage.
Speaking of AI, can you give us some details on how Fast Start works?
We have a large division at Microsoft dedicated to AI, and we work very closely with them. We sat down with them and discussed Game Pass, and one of the biggest feedback points about Game Pass is to do with discovery. Game Pass users are discovering new games they might not have otherwise tried, or loved, and they're installing lots of games in a short space of time. We asked, "How can we get them into the game faster?"
We have technology similar to this for disks and downloads, but today, it requires developers to think about how they layout their game installations. In reality, a lot of developers simply don't do that. This new Fast Start technology requires developers to do absolutely nothing. It will apply across the board.
It's an AI system that sees how games install and play, taking that data, then building a delivery strategy in real-time for new installs. It will find the parts of the package that need to be installed upfront to play the earlier parts of the game. We'll know what parts the game expects to have installed to run the first 10 minutes and beyond. Instead of having to download all of the game, or 75 percent of the game, our AI will begin to understand what pieces are needed, and we'll prioritize those at our level, not the developer's level, to make sure those bits are on gamer's systems, allowing customers to go right into the game as fast as possible.
So ... can you tell me anything about Xbox career mode?
I was worried you wouldn't ask! Nothing new to discuss here... haha. You wrote the article and we talked a little bit about it on Twitter. We're always looking into new features for Xbox Live that we can deliver for fans. We start hundreds of projects every year, and some of them get put on pause, some of them we cancel. It's one of those many features that go through that process.
When we wrote about that before, the response from Xbox fans was overwhelmingly positive. When the career mode patent came out, I found it exciting for those gamers who aren't into Achievement hunting.
I'm with you. When I think about Xbox Live, I think about gaming expanding to those two billion, four billion people we talked about. No one thing is going to represent a gamer. Gamerscore just isn't going to be that one thing anymore. The premise of "career mode" still exists. As more people come into gaming around the globe, we need to have a service that recognizes and makes heroes of people for their style and their diverse ways of gaming. That's absolutely something we're looking at.
What games from E3 2018 really stood out for you and excited you personally?
I love CD Projekt RED, I thought their stage show for Cyberpunk 2077 was incredible. I'm super excited about that game. Any time there's a new Halo, I'm very excited, happy that it focuses on Master Chief, so I'm all-in there. I didn't know Fallout 76 was launching this November, so I'm pretty hyped about that to dive in and see what Bethesda is doing there.
The Gears 5 presentation was incredible-looking. I'm just sort of giddy here just waiting to go home and start playing some of these games down the line. The next sixth months have such a packed schedule: Call of Duty, Fallout, Forza Horizon 4, and on Xbox One X they're all going to look the best. Ninja Theory, Compulsion, We Happy Few.
Thanks a ton to Mike Ybarra for talking to us
Microsoft is finally beginning to show the investment Xbox deserves, but as we've written about previously, it will take time to get there. Microsoft is well placed to move the platform towards those four billion gamers Ybarra mentioned above, and we'll be watching to see if they achieve their aims in the coming years.
What has you most excited from this year's E3 2018 show? Let us know in the comments.
Windows Central Newsletter
Get the best of Windows Central in in your inbox, every day!
Jez Corden is the Managing Editor for Windows Central, focusing primarily on all things Xbox and gaming. Jez is known for breaking exclusive news and analysis as relates to the Microsoft ecosystem while being powered by caffeine. Follow on Twitter @JezCorden and listen to his Xbox Two podcast, all about, you guessed it, Xbox!
Wish you would have asked about the Elite controller. It seems to be discontinued and mine is breaking. There seems to be no word on if there will be a new one or if the product is just dying. Do we wait, do we try Scuf.. what are we to do.

Can't believe VR for Xbox X is dead!! I really really wanted that! That's y I got an Xbox X in the first

That's your fault. Don't buy hardware based on functionality that doesn't exist.

Well, since the price drop didn't happen you can always sell that One X. You'll easily sell it for 400€.
With that money you can buy the PS4 Pro and there you have VR. ;)

And 190 tech demos. Yeay!!!

Yet more than you have on the Xbox so...yeah ;)

Phil Spencer decided that the experience will be crappy so long the cable is in the way so we should expect VR on Xbox the day the technology goes fully wireless, in the meantime they are experimenting with the technology on PC... I guess :]

Nice interview! However, I would like to know why when it comes to PC games coming to Xbox, Xbox gamers are left out, as it happened on Age of Empires and Gears Tactics

It makes no sense that Gears Tactics isn't coming to Xbox One, and same goes with Age of Empires, especially since keyboard and mouse support is possible and Microsoft is the platform owner and the IP owner. It's also ridiculous that Gears POP isn't coming to Windows 10.

Agreed. I think gradually Microsoft will be moving away from Xbox and giving more preference to the PC. Unfortunately I can see this console generation being my last as far as Xbox goes, which is a shame really because I've been with Xbox since the beginning.

I call BS on the VR! I just read an article the other day that said PSVR alone has made 700 million !! Not to mention all the ppl on the Rift and Vive that use wired VR. Obviously ppl will buy wired VR. That's a fact. So I'm not buying into their excuses. Its garbage! Xbox has no credibility to me. U said in 2016 that VR is coming in 2017, then u said it was coming in 2018. And with all the games that's been hyped up and delayed and or outright canceled its hard to believe anything xbox says. They have no credibility !! And before anyone accuses me of being a bitter Sony fan I'm not. I've been with Xbox since 2001. I sold my xbox to fund a PS4 Pro and the PSVR and its the first PS I've owned since 2000. I love Xbox but switching to PSVR was the best gaming decision I ever made. Xboxs stance on VR has been path

VR is still too niche and "all the ppl on the rift and vive" are also niche users. I want VR and AR to succeed and I think it's coming along, but the technology needs to continue advancing more for it to really become mainstream.

Honestly, when I'm immersed in PSVR I tuck the cord behind the chair and after a few mins I forget that the cord is even there ! So I'm not buying what they're selling on wireless VR. Because its BS. So many fans just want VR on Xbox whether its wired or wireless. Wired VR is better than no VR at all !! Xbox is so dysfunctional tho that they cant see that. This is why they're in 3rd place in the console race. No doubt they're losing longtime fans who want VR so they're def losing a share of the market.

I would like to see themes brought back to Xbox. I liked being able to change the look of the dash.

They shouldn't bring just VR gaming but even AR gaming. And bring that to not just AR/VR headset but also to phones. Same goes for non AR/VR gaming be it home or anywhere on network.
Most of gamers are ones on mobile phones, no matter how much better is Xbox, even 8K wouldn't save it.
Windows Central Newsletter
Thank you for signing up to Windows Central. You will receive a verification email shortly.
There was a problem. Please refresh the page and try again.