Great last-minute tech gifts under $50
Time's running out, and money is tight, so here are some great last-minute tech gifts up for grabs at reasonable prices!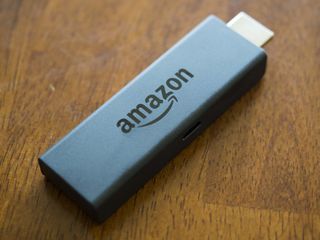 Whether you've been putting off the struggles of holiday shopping, or you just need some incredible gifts that won't cost an arm and a leg, we're here to help. Even on a budget, there are some exciting stocking stuffers to consider this year and we've selected 8 of our favorites for just under $50. If you're still in the spirit of doing some research, feel free to check out our extensive 2015 Holiday Gift Guide for a complete breakdown of the best gifts in every category.
Philips Hue Wireless Dimming Kit
Hook them up on the home automation front this year with a brand new Philips Hue light and dimming switch. Setup is super-easy without any wires, simply attaching the plate to the wall of their choosing and connecting to the Huetro for Hue app (opens in new tab) on their Windows device. The app allows complete control of the one LED Hue bulb that's included or an entire set (opens in new tab) — up to 10 — if they eventually want custom lighting throughout their home.
$34.99 at Amazon (opens in new tab)
Microsoft Display Adapter
Send your movies, music, photos and videos from your Windows device to your HDTV using this Microsoft Display Adapter. It connects to your TV's HDMI port and is powered via USB, allowing a wireless sync to your mobile device. Not only is the adapter WiDi-certified, it's also compatible with all Miracast-enabled Windows 10 and 8.1 devices, as well as Android devices running 4.2.1 and later.
Great for extending Netflix or YouTube to the big screen while you answer emails, surf social media, or tackle some spreadsheets.
$42.99 at Amazon (opens in new tab) $49.95 from Microsoft (opens in new tab)
Energizer 2X Charging System
This accessory is a home run for any gamer who's go-to system is an Xbox One. This matte black charging stand uses an AC adapter to stay powered and includes two 700mAh Energizer rechargeable battery packs that are designed to fit inside the Xbox One gamepads. When it's time to charge one or two of their controllers, they can simply dock them on this charging stand and use the red and green LED indicators as a heads up when they're fully charged.
$29.99 at Amazon (opens in new tab)
CHOETECH Fast Wireless Charger
A great gift for any Galaxy Note 5 or Galaxy S6 edge+ owner is the CHOETECH Fast Wireless Charger. Although this charging pad is compatible with any Qi-enabled smartphone, its ability to offer fast charging without the use of cables only works with the aforementioned devices. The smart lighting sensor that's built inside makes it perfect for bedside use, dimming the charging LED as its environment gets darker, so you're not blinded while getting some shuteye.
This fast wireless charger comes in black or white and is available for only $29.99 — that's significantly cheaper and smarter than Samsung's version.
$29.99 at Amazon (opens in new tab)
Anker Powercore 20100
This stocking stuffer is sure to be a hit with anyone that has a bunch of gadgets. The PowerCore power bank features 20,100mAh of backup battery life inside its smooth polycarbonate shell, along with dual-USB outputs for charging 2 devices simultaneously. The PowerCore's compact size fits nicely in your pocket, luggage, or backpack, and is one of the smallest power banks for its impressive capacity. There are charging LED's on the front that indicate how much battery life remains, too.
Available in both black and white, the Anker PowerCore 20100 is listed for $39.99 and is a true lifesaver when you can't get to a charger.
$39.99 at Amazon (opens in new tab)
Microsoft Band 2 Charging Stand
If you can't swing the cost of gifting a new Microsoft Band 2, consider this durable charging stand that's designed specifically for the latest wearable. It fits nicely on any nightstand or office desk, and features a magnetized adhesion that makes it easy to remove and re-attach the charging cable (not included). The cable management around the back of the stand provides a neat presentation and the weighted, rubberized base keeps the stand in one place at all times.
$19.99 from Microsoft (opens in new tab)
Xbox One Media Remote
Aside from being an excellent gaming console, the Xbox One is also the center of all your media, whether it be saved movies, your favorite Blu-ray titles, or just streaming over Netflix. This slim and smooth media remote is designed for easy surfing of all that media using an infrared transmitter and motion-activated backlit buttons for convenient visibility in the dark. Using two AAA batteries to keep the remote powered and a wireless range of up to 30 feet, there are plenty of buttons to stay on top of those all-day marathons.
$24.99 at Amazon (opens in new tab)
Gift Cards
Sometimes the best gift is letting them pick for themselves. They know exactly what they want, so why try and dig for the answers? Make it simple and get them a gift card to the Microsoft Store or Amazon where they'll have their pick of endless music, movies, games, apps, and products.
Microsoft Store Gift Cards (opens in new tab) Amazon Gift Cards (opens in new tab)
Windows Central Newsletter
Thank you for signing up to Windows Central. You will receive a verification email shortly.
There was a problem. Please refresh the page and try again.