Telecom in New Zealand rolling out Lumia 920 firmware update to enable 4G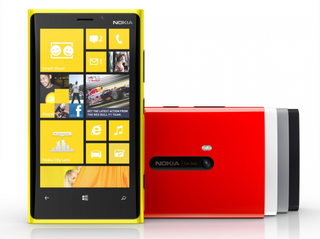 We've received a tip that the New Zealand mobile operator Telecom is currently rolling out a firmware update for the Nokia Lumia 920. It's believed the update unlocks 4G connectivity, which was previously disabled. The network will be launching its 4G upgrade next month and this update will ensure Lumia 920 owners will be able to enjoy faster data transfer speeds.
It's good to see the mobile operator roll out Windows Phone upgrades prior to launching 4G. Let us know if you've also received the firmware update in the comments.
Thanks, brucexli, for the tip!
Rich Edmonds is Senior Editor of PC hardware at Windows Central, covering everything related to PC components and NAS. He's been involved in technology for more than a decade and knows a thing or two about the magic inside a PC chassis. You can follow him over on Twitter at @RichEdmonds.
Mine already has the option in settings for 4g don't use it though coz I am not contracted for it

Why cant nokia personalize lumias just like we personalise our desktop, we can get our own configured phone, but still thats me

Are you talking about the hardware?

Yes off course, just like i need 1 gb ram, 2.2 GHz, 32 gb internal like that, so that everyone phone will be diffrent and personalization ohh love it

U all lucky guys using blazing fast internet..and we are stuck with 2g still in India :(....

GPRS? Or some intermediary step between 2G and 3G?

Airtel/BSNL/MTNL (Delhi/Mumbai)/Vodafone all provide excellent HSPA+ networks

All population of india doesnt live in Delhi,Mumbai mate

I dnt live in mumbai/delhi or any metro...but still i have HSPA+
What century are u living in?

Delhi/Mumbai was only for MTNL users, Airtel and BSNL do have good coverage throughout the country IMO

And I think 3.5G is more than enough in windowsphone as we cant download and save any big files on this dumb OS.. For watching videos 3.5G itself is more than sufficient... And 4G will kill the battery like anything....

Soon?? Its been 3 years 3g launched in India with very low penetration rate

That is an excellent point you make there, akks.
What is the point of super fast 4G/LTE when Microsoft impose silly download limits? A good HSDPA or even DC-HSDPA is all that is needed to enjoy online content.
Here in the UK, 3 network have speeds up to 18 Mbits/s on their DC-HSDPA network which is actually faster than some broadband providers can offer.

3g is very expensive in India n without unlimited plans

if you compare to other country I think its cheap as 1GB 3G of Rs. 250

BSNL 3G ₹252/- for 2GB in Kerala.Recharged half an hour back only :)

Thats funny. 250 RP for 1GB? In Germany you have to pay about 25€ for a Gig with 3G Speed. LTE is approx. 40€ for a Gig... Just to remember... 40€ = 3500 RP ...,

Its not about price,The coverage sucks here...only 20-30 % of India is covered in over 4 years after 3g Auction

Gotta wait bro.. Soon it'll be 3G everywhere.. Like GPRS was replaced by EDGE.. But it may take years :P

How i wish they do this with 810 and enable lte

They said the raido is not comparable with tmos lte

We also want a firmware upgrade for lumia high end series for 4G, we have 4G in our country.

Try flashing the NZ 920 firmware and see if it enables LTE?

I think 4g is just for data cards, not for phones. Correct me if I am wrong!

4G will b an essential part as technology is moving ahead day by day and reliance Jio is also coming.So When samsungs r having 4G in non signal feild, then y cant a Nokia will have when 4G is setting up its footprint..

I dont think it would be possible to enable TDD 2300 MHZ band in 920 just by upgrading the firmware coz this is the technology which India has adopted for 4G whereas the world except china has adopted FDD technology which the 920 currently supports.

That guy seems to be live in stone age there in India.

Hmmm I bought my 920 from telecom but use Vodafone network I wonder if this will allow me to use 4g on Vodafone?

I dont see why not. Its an update to the phones firmware, so it should work with any 4G network. Theoretically.

Me too. And I have installed the update. Now need a 4G plan. Vodafone is ripping off its customers by charging $10 premium to use 4G. I'll switch to Telecom very soon if Vodafone does not drop the price.

They dropped that $10 fee a week ago


You sure about that got a link source? Vodafone.co.nz still says $10 for 4G for me
Windows Central Newsletter
Thank you for signing up to Windows Central. You will receive a verification email shortly.
There was a problem. Please refresh the page and try again.