The Walking Dead Season 3 confirmed by Telltale Games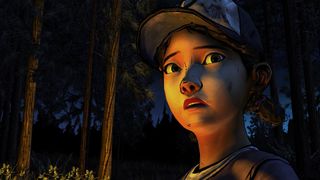 Telltale Games has announced the studio will be developing Season 3 for its Walking Dead series of games. Unfortunately, while details are non-existent as to what will be contained in the game, as well as a release date, it's pleasing for fans to know that Season 3 will be coming to supporting platforms.
Numerous sources are expecting a 2015 release, simply because Telltale Games has both Borderlands and Game of Thrones to get through this year. Also, before we see Season 3, there are still two more episodes to hit this year for the current Season of The Walking Dead, so we'll have to play through those before seeking a follow-up.
The Walking Dead by Telltale Games is available on Steam and Xbox 360. We'll keep you updated as to when Season 3 hits participating platforms and stores. Are you excited for the next instalment?
Source: IGN
Windows Central Newsletter
Get the best of Windows Central in your inbox, every day!
Rich Edmonds was formerly a Senior Editor of PC hardware at Windows Central, covering everything related to PC components and NAS. He's been involved in technology for more than a decade and knows a thing or two about the magic inside a PC chassis. You can follow him on Twitter at @RichEdmonds.
This game is a movie with choices, and its story is awesome !

Yeah, and an emotional rollercoaster of a movie at that.

Yeah, choices that make no difference in the end. No matter if you choose the left or right path, you'll achieve the same end. I was okay with that in the first season, but in the second it seems just ridiciulous that the developers didn't accomplish to enhance the gaming experience. Best evidence is the latest episode (4), but I don't want to spoil that.

lol this Then again they promised WITH EVERY DECISION YOU TAKE THERE'LL BE CONSEQUENCES DUN DU DUUUUN so at the time you realize the linearity behind it you'll be pretty pissed. Personally ep.1 bored me to tears...

In the first season, there were plenty of choices in dialog or action that changed the way characters treated Lee. Even though the ending was the same for all, the variety of choices did provide a unique experience for each gamer. The first season warrants a second play through. Replaying the second season, is a letdown, as the choices don't affect character dialog much or any events in the game. For that reason, I would be hesitant to play Season 3.

Why isn't this available for Xbox one. I have season 1 on PC but I would enjoy more on the Xbox one

It is. They have both season 1 and season 2 up for preorder with a place holder date of Oct 2014 and place holder price of $30 . They also have Wolf among us season 1 up for preorder as well. You should try that one as well its amazing series

Episode 4 was recently released, there's only one more episode left. I believe they'll be releasing season 2 on X1/PS4 in the coming months, no idea if they'll do simultaneous launches for season 3.

Oooh yay.. Walking dead on legacy consoles. Seriously? No X1?

Yeah. Because PC is a legacy console.

It's closer to the current gen of systems than the previous consoles are. Complete with ridiculous install times, been waiting for COD ghosts to install on my xbox one for about two hours.

I can't imagine a person wait to play CoD... Nor waste space. By the way, you also have to wait to install on that "legacy console PC" of yours in order to play. Those actual legacy consoles such as.. Oh I don't know, N64.. Or any other console even at those times, it was plug and play

I got it for 25 bucks second hand, should be alright for coop. As to your second statement, that'd exactly my point.

Waste of $25. So by your logic if its plug and play it's current gen? Oh buddy buddy. I'm done with this conversation

My point is that the current gen of consoles have far more in common with a PC than they do to the previous generation. Actually current gen is the xbox one, wii u and ps4, and the only one of those that is "plug and play" is the Wii u, so actually, by my logic it's not current gen if its plug and play.

Good news , not a fan of the game graphics but the story line is awesome.

Season 2 is coming to Xbox One in October.

Hope it will come across X1 and WP8.1/Windows8.1 stores...one purchase...let me dream

They made it for android so yeah, why not wp?

The game and story are awesome.

What about ps3? The walking dead is available for ps3 as well.

The Microsoft Playstation 3 is awesome!!! /s

HAHAHAHAHA THE PS3 IS SONY!

Any information about availability on Windows Phone?

Best game in the past few years, and the characters and story are so much better than the show, I haven't got around to grabbing season two yet, but now that it is all out I'll grab it on PC. Will tide me over until season three.

What about windows phone? Please

Would love on win8 with achievements.

Why is this article on WPCentral?

Really hate when a blog on a specific topic tries to cover it all.

Yeah it kind of beats the purpose of coming here for my news

I know. I hate it how they force you to click on this article. If only there was a way to just skip past this article and not read it.

No, it shouldn't appear in feed at all.

Thats just a stupid thing to say. Its like me complaining about potholes and you being like "Damn, i wish there was a magic round object that allows you to steer around the pothole" . the bloody pothole shouldnt be their in the first place! Its an annoyance.

I am afraid your anology is flawed.

Haha ok but you get the point im trying to make

Bring it on, but release eps.5 first..

7 months to get through 4 episodes and the new season is already announced. I keep forgetting I have this game because the episode releases are so spaced out. Now there is an announcement for the next season and no date for the 5th episode of this season...

I want it on windows phone...

Damn, I still need to get season 2 and play through that.

Dont worry or rush. Season 2 isnt finished even though the first episode was released last December.

Xbox one ? why the hell is this not available for windows phone? This gaem si available for IOS and android. One seriously doubts microsoft's commitment? The pace at which games have been coming for windows phone is glacial whereas for windows 8 its virtually non existent. Just some gameloft titles apart from that nothing for windows 8.