This week in esports news: League of Legends, Call of Duty, Blizzard games, and more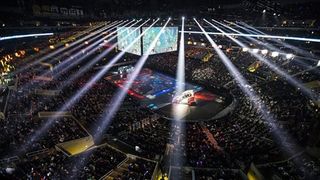 eSports is a growing industry and Windows Central is going begin bringing you the latest news and updates surrounding the growing entertainment scene.
This week packed some large announcements from some of eSport's biggest names, including Overwatch, which kicked it's league off in style, and Call of Duty.
League of Legends
Riot Games announced all we need to know about the new North America LCS Academy League, which aims to increase the development rate of upcoming professional players. Challenger just wasn't enough (and was focused more on getting new teams into the LCS) and the new league allows for teams to train new players in a pro-format setting.
Games will be played out on the Riot Games official Twitch channel and will be broadcast at 3:00 pm PT every Friday, following EU LCS. Matches will also be played on Thursday, but will not be broadcast and will be available, instead, as VODs on YouTube and other platforms. Teams in the Academy League are able to have just one international player on the squad to better focus on developing native American talent. It all sounds good and should provide viewers with even more Rift action.
2018 is going to be huge for eSports as a whole and Business Insider recently compiled a list of all the big brands that are throwing money at the industry in sponsorship. Names included Intel, Coca-Cola, Comcast Xfinity, Red Bull, Mountain Dew, T-Mobile, Mobil 1, Audi, and Airbus. Then one has to take into account organizations from traditional sports purchasing spots in respective LCS leagues.
Overwatch
Overwatch League kicked off this week on Wednesday, which saw a new format for the industry putting teams representing cities from across the world. With such local representation on the table, organizers are hoping to see an increase in ticket sales and merchandise with more supports wanting to get in on the live action to cheer alongside others and witness their team make the finals (or crash and burn horribly in the process). Twelve teams make up the first Overwatch League, which will be played through June with a combined prize of $3.5 million.
Finally I can reveal my new chapter, Overwatch League Analyst! This is going to be immensely challenging and rewarding. Farewell League of Legends, hello 2CP!https://t.co/s7CzmxlenGFinally I can reveal my new chapter, Overwatch League Analyst! This is going to be immensely challenging and rewarding. Farewell League of Legends, hello 2CP!https://t.co/s7CzmxlenG— Alberto Rengifo (@AlbertoMRengifo) January 8, 2018January 8, 2018
Activision Blizzard has signed some big names to form quite the talent lineup for hosts, analysts, and casters in 2018. As well as having the entertaining and intelligent Christopher "Montecristo" Mykles, Alberto "Crumbz" Rengifo has also made the move from Riot Games and League of Legends to Overwatch.
Call of Duty World League
The Call of Duty pro scene continues to grow and this weekend's New Orleans Open is one of the biggest events the game has ever seen. With 260 teams taking part across pool play and the open bracket, there's some serious Call of Duty to be played.
The competition between the top teams has already thrown up some shocks, and in New Orleans, Evil Geniuses were sent to make an open bracket run despite boasting former world champions in its ranks. There's added pressure, too, since a bad performance in New Orleans could jeopardise the chance of making the Pro League which kicks off on January 23.
Some of the big hitters made great starts on day one with tK, Luminosity, Optic Gaming and eUnited going 3-0 in their respective pools as they awaited the arrival of the open bracket teams. The knockout stage will then go into a double-elimination bracket in the chase for the $200,000 grand prize.
The whole thing is being broadcast live on Twitch and by MLG so clear out your weekend schedule.
World of Warcraft
One may wonder what on Earth World of Warcraft is doing in this round-up but Activision Blizzard has used its aging Massively Multiplayer Online Role-Playing Game (MMORPG) to host competitive tournaments and 2018 is going to get even bigger. There will be more cups to win, a total of nine for North America and a further nine for Europe, larger pools of $10,000 (up from $6,000), as well as seasons with seasonal finals.
And that's just for the arenas, WoW will also hold the Mythic Dungeon Invitational in the first half of 2018. It's an exciting time for WoW eSports since it's pretty much open to all players and there's both PvP and PvE content available for viewers to enjoy.
Future of eSports
Be sure to stick around for more eSports coverage as we look to expand into the industry and let us know in the comments if you've been checking out any broadcasts this weekend.
Rich Edmonds is a word conjurer at Windows Central, covering everything related to Windows, gaming, and hardware. He's been involved in technology for more than a decade and knows a thing or two about the magic inside a device chassis. You can follow him over on Twitter at @RichEdmonds.
LOL, how did you miss that a CSGO Major is going on righ now, in your news roundup? :D Also on a minor side Gwent Open is taking place soon.

Cheers for the feedback John! We're testing the waters this week so be sure we'll have much more included in followups. Keep it coming though!

There's a StarCraft 2 tournament preceding the winter olympics, partnered by the International Olympic Commitee. That's how eSports have grown.

Crazy isn't it. The Overwatch League on its own is a pretty stellar example, can't believe such a thing exists.

Rocket League esports news would be great, too!

The more the merrier we hope. We're starting small with a weekly round up of some of the bigger news and events and we're bound to 'miss' stuff at first to keep it manageable while we figure it out. But feedback will always help us to know quicker what people like and help us grow it!
Windows Central Newsletter
Get the best of Windows Central in in your inbox, every day!
Thank you for signing up to Windows Central. You will receive a verification email shortly.
There was a problem. Please refresh the page and try again.