'Threshold' update could be free for Windows 7 and 8.1 users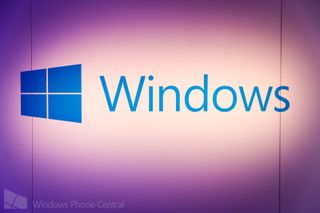 A new rumor claims Microsoft might offer "Threshold", the next major version of its Windows OS, as a free update for Windows 7 PC owners in addition to those folks that already have Windows 8.1 installed on their systems.
Previously, Microsoft offered Windows 8 and 8.1 as a paid update for people who owned Windows 7, as well as XP and Vista. However, according to ZDNet's Mary Jo Foley, Microsoft could make it free for Windows 7 owners who have Service Pack 1 installed, along with Windows 8.1 users.
The article also repeats rumors that Microsoft is looking to merge Windows RT and Windows Phone into one "Phone/Tablet" SKU that will just use the Modern UI and will run on ARM-based tablets and phones, along with Intel Atom tablets. That version could also run two apps side by side, which is already a feature on Windows 8 and 8.1 but has yet to be added to Windows Phone. The Desktop/Tablet version of Threshold could offer the desktop UI as the default, as Neowin posted earlier today.
As for when Threshold will be released, it still looks like the plan is for Microsoft to pull the trigger sometime in the spring of 2015. Foley claims that a public preview of Threshold, which may or may not be called Windows 9 for its final version, will be made available for download sometime this fall. She also claims that Windows 8.1 Update 2 may not get as big of a publicity push as Update 1 did earlier this year and will be launched quietly as part of Microsoft's August "Patch Tuesday" releases.
As always, treat rumors and unconfirmed reports like this with some skepticism, even from reliable sources like Foley's, and it's more than possible Microsoft could change its schedule and plans for "Threshold". What do you think about this report which claims Windows 7 owners may get a break when it comes to updating to the next major version of the OS?
Source: ZDNet
Get the Windows Central Newsletter
All the latest news, reviews, and guides for Windows and Xbox diehards.