Windows 10 Gems: Todoist will organize your life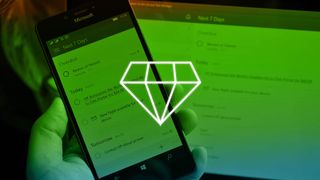 #DoMoreEveryDay
With Windows 10 Gems!
With support from Microsoft
If I can get organized, so can you — give Todoist for Windows 10 a try.
Todoist
Organizing our digital lives is always a challenge. Between emails, calendar appointments, tasks to complete and meetings to attend, the choice you make for your personal assistant is one of the most important you can make.
Todoist is not a new company by any means, in fact, they are almost the gold-standard for people who need to keep a running list of things to do that day. Luckily, the company has a well-done Universal app for Windows 10 and Mobile and today I'll tell you why you may want to jump on the Todoist bandwagon.
Confession: I am not organized
A running joke at Mobile Nations and Windows Central is my "fly by the seat of my pants" approach to getting work done. Simply put: I don't use organizational apps or calendars very well. I had heard of Todoist before and knew it was for organizing things, but until now I had never actually tried it.
In fact, one reason I love doing this Gems series is it forces me to use apps and services that I usually do not use. Even I can learn a thing or two, and this campaign lets me take a look at apps and services I might have otherwise overlooked. So I am coming at Todoist as a complete novice, maybe even like yourself.
In that sense, I want to speak to you, dear reader, who may be in the same situation. What makes Todoist so good and why do so many people swear by it? I had no idea, but I think I have it figured out.
Email is the key
You are probably like me in also thinking we have many options already for notes, tasks, and reminders. After all, OneNote and Cortana kind of do all of that, albeit in different ways. So why am I now trying to use Todoist?
It's simple: email.
Todoist can integrate directly into Outlook (the Office app, aka the big and powerful one) and also into Gmail (via a plugin for Chrome or Firefox) and it lets you directly save emails to your to-do list.
For me, email management is just another messy part of digital life, just as I'm sure it is for many of you. I get roughly one hundred emails a day for my work account and about a dozen for my personal. While I can read all the important emails, creating a reminder to go back and respond to them or saving the date hasn't worked out that well. Sure, you can use "flags" or "stars" to highlight emails, but I have not personally found that to be the best solution.
With Todoist, you can save a Gmail or Outlook email right to your list, add a due date, set a reminder, add notes, include other media, and let others collaborate. In fact, the Outlook integration is rather impressive as your Todoist account is another panel that just sits in your inbox serving as a constant reminder of what you need to do.
Todoist is everywhere
The other thing I learned deep diving into Todoist is just how pervasive it is across all devices. There is Outlook and Gmail integration, but there are also clients on Android, iOS, OS X and now Windows 10 and Windows 10 Mobile.
Toss in the full-featured web client and some browser plugins and you have a ubiquitous task manager that is front and center all the time.
Image 1 of 3
Todoist as a service
While Todoist can be found everywhere in your digital life, what's it like actually using it? To be honest, there is a bit of a learning curve. We'll be working up a comprehensive how-to guide on how to make the most of it. It is not that Todoist is complicated, but like Outlook itself, it is very deep and robust with lots of abilities.
In fact, as a more casual user of email, I find the Outlook 2016 client a tad overwhelming. Having said that, I also get why Outlook for Office users would embrace the commanding Todoist, particularly as it gets integrated directly into the desktop app.
To get started, you can sign up for Todoist on their website or from the Windows 10 app. The service is free, although for power users and businesses you can opt for a "premium" version of the service for $28 a year (or 8 cents a day). If you are new to Todoist, you don't need to go for Premium, but it does add location-based reminders, premium alerts, custom filters, auto backups and more. You can read about those on the Todoist website for more information.
Once logged in you can set the app to show you Today's Agenda or, if you prefer, the next seven days, which is what I use. Adding tasks is as simple as hitting the "+" symbol and typing in the job along with a due date. From there you can color code the task by priority, and add labels or filters. You can also add comments and notes to the task to save more information.
Additional features include Projects, which let you nest the tasks under a less general heading and so that you can group things together. For instance, you can have Work, Shopping, Personal, Errands, or even Movies to Watch as Projects. Labels let you add tasks to those projects, and you can do this right when you are adding the task.
Reminders are also fully configurable on the web so that you can receive them via email, SMS, or mobile push notifications. I prefer the SMS notification as those always to grab my attention first, and they are the most reliable.
Todoist on Windows 10
The Todoist app for Windows 10 and Mobile embraces the Universal Window Platform as a native app that and syncs your accounts across devices. Once you log in one device you can download Todoist on another Windows 10 device and the app will auto log you into your account.
Todoist's Live Tile is simple and to the point, revealing how many Tasks you have to complete today and how many for the next seven days. The Tile then rotates to show you what those tasks are for today saving you time from opening the app.
Users can also pin individual tasks to their Start screen.
Within the app, you can create, modify, delete and reorder your tasks. Since the service syncs to the web, your Todoist apps – wherever they may live – are all up to date with the latest information letting you create a task on Mobile and then picking up on your PC or laptop.
Overall, I found the Windows 10 and Mobile app experience to be quite satisfying. The app is fast, stable, and I cannot say I had any problems in using it or learning how it all worked. That does not mean there are not tradeoffs versus the full web app or even Outlook desktop app plugin.
There are some missing features, like adding voice recordings or attach emails. There is also no Karma (Todoist's system for measuring your accomplishments), which is not that big of a deal unless you really need to gamify getting things done. Some have reported syncing not to be as instant, and the app could benefit from a manual sync button to force a refresh, but I cannot say that this was an issue for me.
The biggest feature, however, has come back with the latest update for Windows 10: Filters. Those are now here and working as they should help you manage things with ease.
Finally, the app just looks beautiful. It's clean, easy to read, and looks great on your phone or PC. Some may complain that the main Live Tile is not transparent, but at least individual tasks pinned do fit those criteria.
Am I now organized?
As I said at the beginning, picking your task management service is going to be one of the most important decisions you make. You need to choose something that you like and that will get you in the habit of using it every day. If it doesn't work for you, what's the point?
If you are interested in trying this whole "tasks" thing, I have to give credit to Todoist for making a convenient and powerful service. My hope is we see a plugin for Office 365 and Outlook in the future as well as a Microsoft Edge extension when those go live later this summer. With all of those endpoints matched I could see Todoist becoming my everyday task management app.
For now, Todoist is helping me greatly, and we have a running bet about how long I will stay organized at my company. So far, so good! If I can get organized, so can you — so take the time, grab Todoist for Windows 10 and Mobile and let me know in comments how you use the service to stay productive!
Day 2 Sweepstakes:Win an HP Stream 8 tablet!
How to Enter: Log into Windows Central and leave a comment on this post telling us how an HP Stream 8 would help you get organized. At the end of your comment you must also indicate you are posting as an entry into the sweepstakes, or use #sweepstakes.
Full rules and regulations can be found here, but please note that due to sponsor restrictions, the sweepstakes is only open to Windows Central readers in the US and Canada.
The sweepstakes is open until July 15th, and winners will be announced on the blog shortly after the close date.
The Prize: Two super lucky Windows Central readers will take home a new HP Stream 8 tablet!
Follow Daniel for even more #DoMoreEveryDay
Twitter: @Daniel_Rubino
Instagram: daniel_rubino
Get the Windows Central Newsletter
All the latest news, reviews, and guides for Windows and Xbox diehards.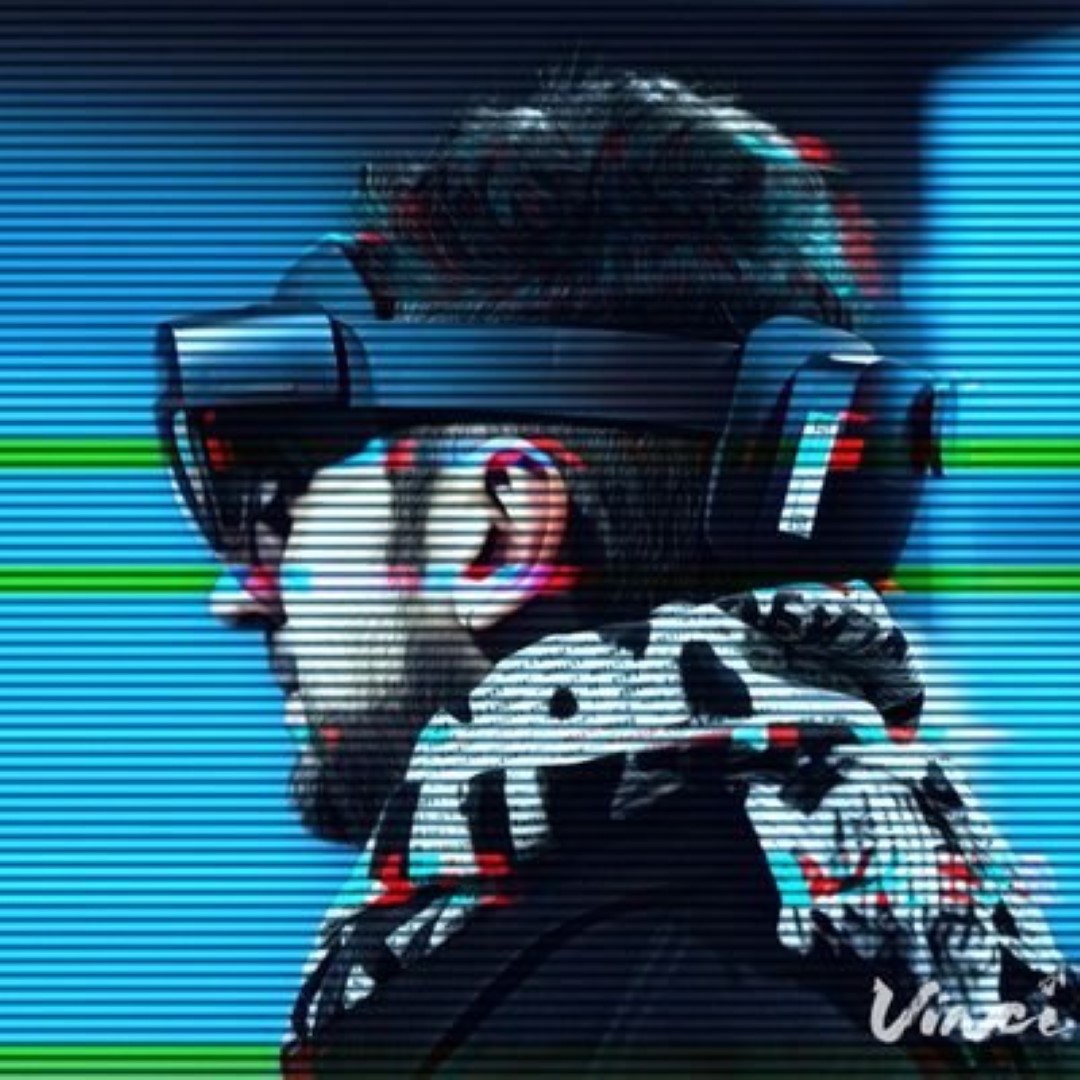 Daniel Rubino is the Editor-in-chief of Windows Central, head reviewer, podcast co-host, and analyst. He has been covering Microsoft since 2007 when this site was called WMExperts (and later Windows Phone Central). His interests include Windows, laptops, next-gen computing, and for some reason, watches. Before all this tech stuff, he worked on a Ph.D. in linguistics, watched people sleep (for medical purposes!), and ran the projectors at movie theaters because it was fun.