Top 10 most anticipated Xbox One E3 2015 announcements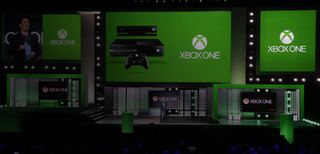 On June 16th, we'll all be a little wiser about exactly how harsh 2015 will be on our collective gamer wallets.
Phil Spencer has tweeted tantalising hints about the Xbox One presentation. We know that it'll carry more first party IP than ever before, something people criticised the Xbox 360 for lacking; we know that Microsoft will announce new exclusives and we now know that HoloLens will make its presence known on the Xbox stage for the first time.
Square Enix and Bethesda both have their own presentations for the first time, and we have mammoth amounts of beloved franchises in development for their first outings on Xbox One and PS4.
I've put together a list of my personal most anticipated E3 announcements, partly to kick off discussions and partly to vent some of my bottomless hype.
1. Halo 5 campaign reveal
This is a fairly obvious one. Thousands of us have gone hands on with Halo 5's multiplayer, courtesy of its brief beta earlier this year. We also know from the prominent #HUNTtheTRUTH viral campaign that the UNSC is vilifying the Master Chief as a traitor. Showing that he's hunted by a new Spartan, known as Agent Locke.
What we don't know is the format the campaign will take. There have been (dubious) rumours to suggest Halo 5 could go open world, featuring space travel and even space combat. But it doesn't seem entirely likely to me that 343i will change the campaign formula too much.
The game's official cover art depicts Spartan fireteams backing both Locke and Master Chief, could this indicate a 4 player co-op campaign? Will it feature an intersecting story like Halo 2's Arbiter plot? All these questions and more will hopefully be answered at E3.
2. Gears of War re-mastered
Recently, a supposed Gears of War beta leaked onto Xbox One, offering players a glimpse at Microsoft's near-future plans for the franchise. Fans have campaigned across social media for some time asking Microsoft to give Gears of War a re-mastered bundle akin to the Master Chief Collection, and it seems as though we may get just get that.
Although the leak seems to suggest that only the first game will be re-mastered, it stands to reason that other games in the series could be ported to Xbox One as well. Expect more information at E3.
3. New IP from Rare
It's confirmed that Rare is working on brand new IP for the Xbox One, finally ditching its role as a Kinect party-game factory. Microsoft acquired Rare in 2002, along with all their in-house IP. This most notably includes Killer Instinct for Xbox One owners, but also Perfect Dark, Banjo Kazooie, Battletoads and various other iconic franchises that weren't Nintendo owned.
Rare's Creative Director Simon Woodroffe tweeted that Rare's latest project is the 'most fun' thing they've ever done, and the tweet joined comments from Rare composer Robin Beanland that 2015 would be a big year for the developer. Can Rare produce something as iconic as Donkey Kong Country again? Time will tell.
4. Crackdown full reveal
Why have I linked a weird tech demo above? Well, because Microsoft confirmed it to be a cloud-based destruction prototype for the upcoming Crackdown reboot. At the Xbox One's botched reveal, Microsoft touted the power of the ethereal cloud to support processing. Some point to it as a way for developers to hit the ever crucial 1080p buzzword, but thus far, its only been used to power things like dedicated multiplayer servers and the A.I. NPCs in Titanfall.
Crackdown is an open world third person shooter with an emphasis on freedom, and thus destruction. Using the cloud to power next generation physics would silence the naysayers, and could give the Xbox One another exciting unique selling point.
5. Gears of War 4 announcement
We know that Black Tusk Studios is hard at work on new additions to one of Xbox's flagship franchises, and we may get our first look at what they've been working on. Black Tusk Studios has absorbed the IP from Epic Games, in addition to several key personnel and development staff.
Phil Spencer described Gears of War as becoming a parody of itself by the time Judgment hit, which went down like a lead balloon in terms of both sales and review scores. Spencer cited the need for Gears to go back to its roots, and noted that the hiring of Rod Fergusson was key to achieving that goal.
Fergusson has previously been quoted saying that Black Tusk Studios may need to betray fans expectations in order to progress. The comment could have all sorts of implications. I'm not sure if there's a market for corridor shooters laden with convenient chest high walls in 2015, though the team at Black Tusk may be looking to change-up the formula. We may see the fruits of their labour come June.
6. Scalebound full reveal
Platinum Games are one of my favourite developers, and hearing that they're working on an exclusive IP for Microsoft sent my hype levels into overdrive. Platinum are typically known for over-the-top (and often insane) slash 'em ups, famed for franchises like Bayonetta and their work on Metal Gear Rising. Hideki Kamiya will serve as director, who worked on Resident Evil and Devil May Cry.
We know that Scalebound is based on Unreal Engine 4, that the word 'Scale' in the title is a clue to its nature, and that the CGI trailer above is representative of gameplay. Players will have dragon companions and battle giant monsters, but isn't "Monster Hunter-esque". Ken Lobb hyped the game extensively on The Inner Circle podcast, citing its potential to be one of the greatest games ever made. Colour me intrigued.
7. HoloLens
Microsoft has confirmed that HoloLens will make its presence known to gamers at this year's E3. Not only that but that we'll get a better idea of how Microsoft plans to position this unique device to gamers moving forward.
I've speculated on some of my hopes for the headset in a gaming context previously, and with the addition of Unity 3D support there's already a ton of potential out of the box.
Envisage compatibility with Halo 5, displaying ammo counts and other HUD data directly in-front of you. Imagine the distress of a horror game that's set in your own home, where the device detects doors and sets up jump scares dynamically. We know HoloLens is a standalone device with hand gesture tracking, meaning that dedicated casual games would be on the cards as well. The potential is endless in this new paradigm, and we expect to find out more at E3.
8. Square Enix in general: Rise of the Tomb Raider, Hitman, Deus Ex: Mankind Divided, Just Cause 3
Square Enix has been on a roll lately. The Japanese publisher has certainly swung into my favour by bringing Rise of the Tomb Raider to Xbox One, delivering an open world Final Fantasy and blowing minds everywhere with an insane trailer for Deus Ex: Mankind Divided.
They've already confirmed that the highly anticipated Final Fantasy XV won't feature at E3, but Square Enix has its own press conference this year, as there's still a lot to talk about.
Expect to get a first look at Deus Ex: Mankind Divided gameplay, more information on Just Cause 3, a possible reveal of a brand new Hitman game, and the Xbox One exclusive Rise of the Tomb Raider. Considering Elder Scrolls Online's imminent launch on Xbox One, there's a chance Square Enix could be looking to bring its popular Final Fantasy XIV MMO to the Xbox party as well.
9. EA in general: Battlefield 5, Star Wars: Battlefront, Mirror's Edge 2, Mass Effect 4
So we've had the first details about Star Wars: Battlefront, aspects of which have left some deflated. But, the hype is considerable non-the-less. We should get our first look at EA and Disney's shiny new blockbuster in action come June.
We may also get a first look at Battlefield 5. I found Battlefield Hardline to be solid but disappointingly unambitious, possibly even brand damaging. DICE and EA may be looking at recouping lost ground with a new-gen dedicated Battlefield 5. DICE's Patrick Soderlund described the next Battlefield as needing: "More features. More extras. More destruction." So expect something in that vein, I guess?!
Speaking of DICE, we should also get an update on how Mirror's Edge 2 is coming along. The conceptually solid first person platformer picked up a cult fanbase amidst positive reviews, but left the wider market sceptical. DICE has taken the franchise back to the drawing board and hopes to deliver a more meaningful open-world game that eliminates the flaws of the original and focusses on Faith's past. Lots of hype for this one.
Mass Effect left fans empty with its third instalment, which was widely criticised for a rushed ending (putting it lightly). The franchise has almost been in hiding ever since, despite offering DLC which expanded the ending and mended some of the plot holes. We know that Commander Shepard's tale is over, and that ME4 will feature a new protagonist; we know that it will be 'the same type of game', as in a third person shooter with RPG elements; and we know that planetary exploration will return, including an updated Mako buggy. It has also been suggested that it will take place in a new region of space, enabling it to leave the unanswered questions of ME3, well, unanswered. Let's hope ME4 can live up to fan's expectations.
It's also possible that Mass Effect could get the Master Chief Collection treatment, and receive a bundled port to Xbox One. Some may be fed up of all the re-releases, but I say bring it on. The idea of a re-mastered Mass Effect 1 seems pretty awesome to me.
10. Bethesda in general: Fallout 4, Elder Scrolls, Dishonored 2, Wolfenstein, DOOM
For Bethesda to buy up its own conference space at E3 must mean there are a lot of big announcements to make. The long-in-development DOOM could get a look in, following its reboot after the departure of John Carmack. Those who pre-ordered Wolfenstein: The New Order will receive access to a DOOM beta at some point - perhaps information on the beta's availability will become clear. I'm one of the few who would list Doom 3 among my favourite shooters, so this sits high on my hype list.
Wolfenstein: The New Order could receive a sequel announcement. The successful reboot won the praise of fans and critics alike, with its surprisingly emotional take on the franchises premise - which involves blasting Nazi cyborg mutants in an alternate reality where The Third Reich wins WW2. Bethesda could be looking to capitalise on the franchise further with a full sequel to compliment the stand-alone expansion title, 'Wolfenstein: The Old Blood', which launches today.
A follow-up to Arkane Studios' first-person stealth game Dishonored could be announced, breaking the studio's 3 year radio silence. There were rumours that Arkane had taken up Prey 2, following Bethesda's cancellation of Human Head's involvement. Prey 2 was eventually killed completely, with Bethesda's Pete Hines citing unmet standards. Should the rumours of Arkane's involvement be true, the cancellation of Prey 2 would leave them completely open to work on a Dishonored sequel, which has been heavily rumoured for some time.
By far though, my most anticipated announcement would be Fallout 4. Bethesda is confirmed to be showing off a new RPG as part of its first E3 presentation, with hopes high that this will be a new addition to the wildly successful open-world RPG shooter franchise. There's also a chance it could be a new Elder Scrolls game, following the impossible success of Elder Scrolls V: Skyrim. Either announcement would be welcomed, but all signs point to a return to the wasteland for me.
The best E3 in years?
Phil Spencer tweeted his belief that 2015 will best Microsoft's 2014 E3, which in and of itself was quite impressive. Beyond my 10 picks, we also have an ID@Xbox showcase to look forward to, the possible announcement of Red Dead Redemption 2, fresh details on Metal Gear Solid V, Forza 6 and Quantum Break, presentations from 2K Games, WB Games, 505 Games, Techland, Capcom, Activision, Blizzard, and of course, Nintendo and Sony.
2015 will be harsh on the wallet and 2016 even more so. The video game industry is expected to hit $82 billion in value by 2017, and may even beat those projections. Will we be exploring the Fallout 4 wastes with HoloLens strapped to our faces? Tune in on June 16 to find out.
(Picture above from Wikipedia)
Get the Windows Central Newsletter
All the latest news, reviews, and guides for Windows and Xbox diehards.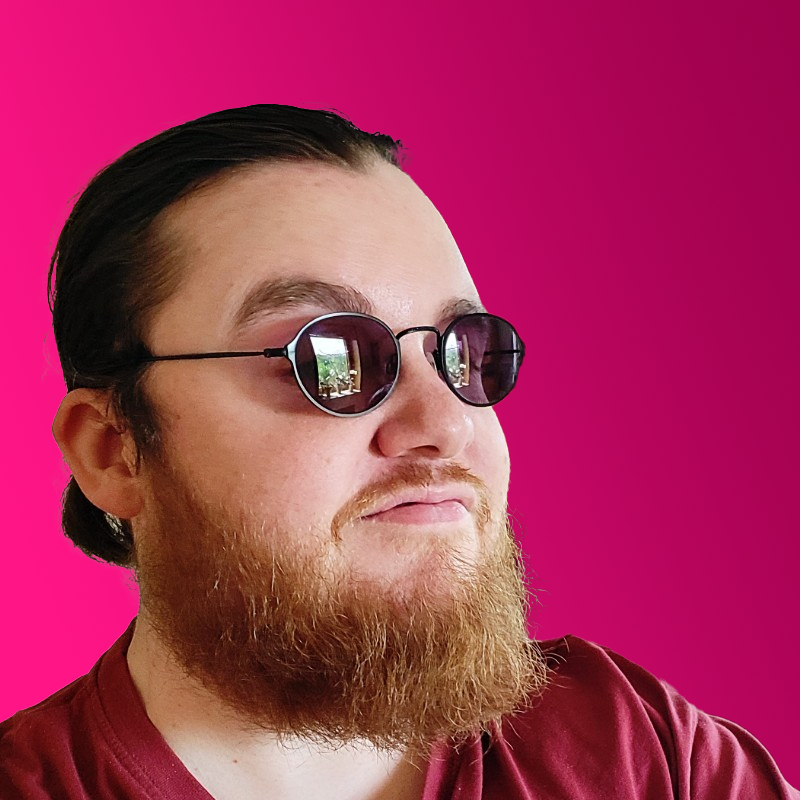 Jez Corden a Managing Editor at Windows Central, focusing primarily on all things Xbox and gaming. Jez is known for breaking exclusive news and analysis as relates to the Microsoft ecosystem while being powered by caffeine. Follow on Twitter @JezCorden and listen to his Xbox Two podcast, all about, you guessed it, Xbox!