Top 10 most anticipated Xbox One E3 2015 announcements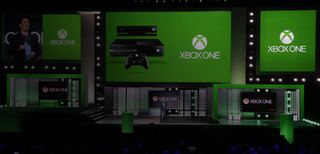 On June 16th, we'll all be a little wiser about exactly how harsh 2015 will be on our collective gamer wallets.
Phil Spencer has tweeted tantalising hints about the Xbox One presentation. We know that it'll carry more first party IP than ever before, something people criticised the Xbox 360 for lacking; we know that Microsoft will announce new exclusives and we now know that HoloLens will make its presence known on the Xbox stage for the first time.
Square Enix and Bethesda both have their own presentations for the first time, and we have mammoth amounts of beloved franchises in development for their first outings on Xbox One and PS4.
I've put together a list of my personal most anticipated E3 announcements, partly to kick off discussions and partly to vent some of my bottomless hype.
1. Halo 5 campaign reveal
This is a fairly obvious one. Thousands of us have gone hands on with Halo 5's multiplayer, courtesy of its brief beta earlier this year. We also know from the prominent #HUNTtheTRUTH viral campaign that the UNSC is vilifying the Master Chief as a traitor. Showing that he's hunted by a new Spartan, known as Agent Locke.
What we don't know is the format the campaign will take. There have been (dubious) rumours to suggest Halo 5 could go open world, featuring space travel and even space combat. But it doesn't seem entirely likely to me that 343i will change the campaign formula too much.
The game's official cover art depicts Spartan fireteams backing both Locke and Master Chief, could this indicate a 4 player co-op campaign? Will it feature an intersecting story like Halo 2's Arbiter plot? All these questions and more will hopefully be answered at E3.
2. Gears of War re-mastered
Recently, a supposed Gears of War beta leaked onto Xbox One, offering players a glimpse at Microsoft's near-future plans for the franchise. Fans have campaigned across social media for some time asking Microsoft to give Gears of War a re-mastered bundle akin to the Master Chief Collection, and it seems as though we may get just get that.
Although the leak seems to suggest that only the first game will be re-mastered, it stands to reason that other games in the series could be ported to Xbox One as well. Expect more information at E3.
3. New IP from Rare
It's confirmed that Rare is working on brand new IP for the Xbox One, finally ditching its role as a Kinect party-game factory. Microsoft acquired Rare in 2002, along with all their in-house IP. This most notably includes Killer Instinct for Xbox One owners, but also Perfect Dark, Banjo Kazooie, Battletoads and various other iconic franchises that weren't Nintendo owned.
Rare's Creative Director Simon Woodroffe tweeted that Rare's latest project is the 'most fun' thing they've ever done, and the tweet joined comments from Rare composer Robin Beanland that 2015 would be a big year for the developer. Can Rare produce something as iconic as Donkey Kong Country again? Time will tell.
4. Crackdown full reveal
Why have I linked a weird tech demo above? Well, because Microsoft confirmed it to be a cloud-based destruction prototype for the upcoming Crackdown reboot. At the Xbox One's botched reveal, Microsoft touted the power of the ethereal cloud to support processing. Some point to it as a way for developers to hit the ever crucial 1080p buzzword, but thus far, its only been used to power things like dedicated multiplayer servers and the A.I. NPCs in Titanfall.
Crackdown is an open world third person shooter with an emphasis on freedom, and thus destruction. Using the cloud to power next generation physics would silence the naysayers, and could give the Xbox One another exciting unique selling point.
5. Gears of War 4 announcement
We know that Black Tusk Studios is hard at work on new additions to one of Xbox's flagship franchises, and we may get our first look at what they've been working on. Black Tusk Studios has absorbed the IP from Epic Games, in addition to several key personnel and development staff.
Phil Spencer described Gears of War as becoming a parody of itself by the time Judgment hit, which went down like a lead balloon in terms of both sales and review scores. Spencer cited the need for Gears to go back to its roots, and noted that the hiring of Rod Fergusson was key to achieving that goal.
Fergusson has previously been quoted saying that Black Tusk Studios may need to betray fans expectations in order to progress. The comment could have all sorts of implications. I'm not sure if there's a market for corridor shooters laden with convenient chest high walls in 2015, though the team at Black Tusk may be looking to change-up the formula. We may see the fruits of their labour come June.
6. Scalebound full reveal
Platinum Games are one of my favourite developers, and hearing that they're working on an exclusive IP for Microsoft sent my hype levels into overdrive. Platinum are typically known for over-the-top (and often insane) slash 'em ups, famed for franchises like Bayonetta and their work on Metal Gear Rising. Hideki Kamiya will serve as director, who worked on Resident Evil and Devil May Cry.
We know that Scalebound is based on Unreal Engine 4, that the word 'Scale' in the title is a clue to its nature, and that the CGI trailer above is representative of gameplay. Players will have dragon companions and battle giant monsters, but isn't "Monster Hunter-esque". Ken Lobb hyped the game extensively on The Inner Circle podcast, citing its potential to be one of the greatest games ever made. Colour me intrigued.
7. HoloLens
Microsoft has confirmed that HoloLens will make its presence known to gamers at this year's E3. Not only that but that we'll get a better idea of how Microsoft plans to position this unique device to gamers moving forward.
I've speculated on some of my hopes for the headset in a gaming context previously, and with the addition of Unity 3D support there's already a ton of potential out of the box.
Envisage compatibility with Halo 5, displaying ammo counts and other HUD data directly in-front of you. Imagine the distress of a horror game that's set in your own home, where the device detects doors and sets up jump scares dynamically. We know HoloLens is a standalone device with hand gesture tracking, meaning that dedicated casual games would be on the cards as well. The potential is endless in this new paradigm, and we expect to find out more at E3.
8. Square Enix in general: Rise of the Tomb Raider, Hitman, Deus Ex: Mankind Divided, Just Cause 3
Square Enix has been on a roll lately. The Japanese publisher has certainly swung into my favour by bringing Rise of the Tomb Raider to Xbox One, delivering an open world Final Fantasy and blowing minds everywhere with an insane trailer for Deus Ex: Mankind Divided.
They've already confirmed that the highly anticipated Final Fantasy XV won't feature at E3, but Square Enix has its own press conference this year, as there's still a lot to talk about.
Expect to get a first look at Deus Ex: Mankind Divided gameplay, more information on Just Cause 3, a possible reveal of a brand new Hitman game, and the Xbox One exclusive Rise of the Tomb Raider. Considering Elder Scrolls Online's imminent launch on Xbox One, there's a chance Square Enix could be looking to bring its popular Final Fantasy XIV MMO to the Xbox party as well.
9. EA in general: Battlefield 5, Star Wars: Battlefront, Mirror's Edge 2, Mass Effect 4
So we've had the first details about Star Wars: Battlefront, aspects of which have left some deflated. But, the hype is considerable non-the-less. We should get our first look at EA and Disney's shiny new blockbuster in action come June.
We may also get a first look at Battlefield 5. I found Battlefield Hardline to be solid but disappointingly unambitious, possibly even brand damaging. DICE and EA may be looking at recouping lost ground with a new-gen dedicated Battlefield 5. DICE's Patrick Soderlund described the next Battlefield as needing: "More features. More extras. More destruction." So expect something in that vein, I guess?!
Speaking of DICE, we should also get an update on how Mirror's Edge 2 is coming along. The conceptually solid first person platformer picked up a cult fanbase amidst positive reviews, but left the wider market sceptical. DICE has taken the franchise back to the drawing board and hopes to deliver a more meaningful open-world game that eliminates the flaws of the original and focusses on Faith's past. Lots of hype for this one.
Mass Effect left fans empty with its third instalment, which was widely criticised for a rushed ending (putting it lightly). The franchise has almost been in hiding ever since, despite offering DLC which expanded the ending and mended some of the plot holes. We know that Commander Shepard's tale is over, and that ME4 will feature a new protagonist; we know that it will be 'the same type of game', as in a third person shooter with RPG elements; and we know that planetary exploration will return, including an updated Mako buggy. It has also been suggested that it will take place in a new region of space, enabling it to leave the unanswered questions of ME3, well, unanswered. Let's hope ME4 can live up to fan's expectations.
It's also possible that Mass Effect could get the Master Chief Collection treatment, and receive a bundled port to Xbox One. Some may be fed up of all the re-releases, but I say bring it on. The idea of a re-mastered Mass Effect 1 seems pretty awesome to me.
10. Bethesda in general: Fallout 4, Elder Scrolls, Dishonored 2, Wolfenstein, DOOM
For Bethesda to buy up its own conference space at E3 must mean there are a lot of big announcements to make. The long-in-development DOOM could get a look in, following its reboot after the departure of John Carmack. Those who pre-ordered Wolfenstein: The New Order will receive access to a DOOM beta at some point - perhaps information on the beta's availability will become clear. I'm one of the few who would list Doom 3 among my favourite shooters, so this sits high on my hype list.
Wolfenstein: The New Order could receive a sequel announcement. The successful reboot won the praise of fans and critics alike, with its surprisingly emotional take on the franchises premise - which involves blasting Nazi cyborg mutants in an alternate reality where The Third Reich wins WW2. Bethesda could be looking to capitalise on the franchise further with a full sequel to compliment the stand-alone expansion title, 'Wolfenstein: The Old Blood', which launches today (opens in new tab).
A follow-up to Arkane Studios' first-person stealth game Dishonored could be announced, breaking the studio's 3 year radio silence. There were rumours that Arkane had taken up Prey 2, following Bethesda's cancellation of Human Head's involvement. Prey 2 was eventually killed completely, with Bethesda's Pete Hines citing unmet standards. Should the rumours of Arkane's involvement be true, the cancellation of Prey 2 would leave them completely open to work on a Dishonored sequel, which has been heavily rumoured for some time.
By far though, my most anticipated announcement would be Fallout 4. Bethesda is confirmed to be showing off a new RPG as part of its first E3 presentation, with hopes high that this will be a new addition to the wildly successful open-world RPG shooter franchise. There's also a chance it could be a new Elder Scrolls game, following the impossible success of Elder Scrolls V: Skyrim. Either announcement would be welcomed, but all signs point to a return to the wasteland for me.
The best E3 in years?
Phil Spencer tweeted his belief that 2015 will best Microsoft's 2014 E3, which in and of itself was quite impressive. Beyond my 10 picks, we also have an ID@Xbox showcase to look forward to, the possible announcement of Red Dead Redemption 2, fresh details on Metal Gear Solid V, Forza 6 and Quantum Break, presentations from 2K Games, WB Games, 505 Games, Techland, Capcom, Activision, Blizzard, and of course, Nintendo and Sony.
2015 will be harsh on the wallet and 2016 even more so. The video game industry is expected to hit $82 billion in value by 2017, and may even beat those projections. Will we be exploring the Fallout 4 wastes with HoloLens strapped to our faces? Tune in on June 16 to find out.
(Picture above from Wikipedia)
Windows Central Newsletter
Get the best of Windows Central in in your inbox, every day!
Jez Corden a Managing Editor at Windows Central, focusing primarily on all things Xbox and gaming. Jez is known for breaking exclusive news and analysis as relates to the Microsoft ecosystem while being powered by caffeine. Follow on Twitter @JezCorden and listen to his Xbox Two podcast, all about, you guessed it, Xbox!
Rdr2, I'm wishing for that.

Love to hear new games but not too excited about remasters. I mean why should I buy a game I've played and completed on Xbox360? Not too excited...is it cuz of graphics? It's the same game. Main reason I'll never buy MCC and not excited about GOW remaster.

Because of people like me coming from ps that never played games like halo or gow. And that's just one reason. I really appreciate and enjoy HMCC and hoping for a gow Collection.

Over 50,000 people and that's only from 3 sites I know of petitioned for a gow remaster we want it

Exactly, you are not the Target market for those type of releases.

I would honestly pay $800 for Hololens if I could make it like a Pip-Boy for Fallout 4!

Dis I liek dis and to have the halo hud up with cortana built in/pair with my new W10 flagship which is supposedly coming "soonTM". I just thought how amazing it would be to go outside and play fallout outside.

Just re -release every Nintendo Virtual Boy game for it, and it will be a sure hit...

I'm looking forward for Smite on Xbox one

All ready playing it, its fun!

Personally, I think Hololense is a much better solution than Morpheus. Real AR is much more applicable than the complex VR. It will be easier for Devs to get into and because Universal Apps work as well as specific games, It should be a hit depending on the price. Hololense needs wide spread adoption to get devs interested, and I suspect that they will release it accordingly ($499 - $799) since it basically is a Surface 3($499) with a Kinect built($149) in and a custom HPU($???). We shall see, but I don't think it will be expensive. The biggest criticism right now is the Field of View. If they get a wider FoV so that it's at least 70% of your vision, it should address this issue.

I'm hoping they flood the market with this thing and subsidise the cost through MS store purchases. This is MS's mammoth USP, and to make it unobtainable through high pricing would lead it to a fairly quick demise.

I disagree. VR seems easier since its literally just two screens really close to your face while AR superimposes things onto the real world. The flip side to this is that AR is much "smarter" than VR.

The problem with VR is that you have to construct the whole world. If any part of it is unbelieveable or doesn't conform to real world physics, it's immediately not useable. Look at the little weather widget they made for the Build conference. I'm sure that a greater number of programmers could build something like that and sync it to a weather universal app only when used on Hololens it shows up as an object. Also Virtual pets, Pokemon, Beyblade, or even Digimon, battles would be easier due to the way the app would focus on the character rather than creating the entire environment. VR also has to render the entire world whether you are looking at it or not whereas AR only does the objects you're interested in. We shall see, but I think Hololense will be easier to build apps for.

AR just seems like it is more easy to get right, and that means it has a larger chance of taking off in the real world.

In regards to gaming.....1) we already construct worlds......this is just done on screens close to the face.......so not much different. 2). It doesn't need real world physics for immersion unless your building a life like Sim. Having light gravity, warping effects, time reversal, curving bullets, or even arcade type racing physics on vehicles would work just fine if the world your immersing in operates that way by its set of game world rules.

Its true that games already construct full robust worlds, but those games take a significant amount of resources for the cost of the development cycle. What I'm interested in is seeing the same kind of app revolution that changed mobile happen in the AR community. With all of these existing apps, they could be modified to work well on Hololens and still work across the Windows 10 ecosystem. That should propel developer interest in the platform without needing significant resources to develop for it unlike VR which would require a real team with specific skills to make it work. My point about AR and physics was basically that you just need to create an object and the user can place it anywhere they wanted and can pin it without having to do the extra coding for how those physical objects would work in the AR scenario. In a VR scenario, you still have to create rules to avoid clipping and other artifacting which would cut into app development time. IMHO AR programming is easier for an new programmer to get into spurring development.

You serious????? That's some odd math going on there. Afriikin' Apple watch is almost that price. Forget it. Hololens will be $1500+. Think S3 Pro + all accessoires pricing.

Gears of War Anniversary will be huge.

The mere mention of Devil May Cry and Platinum Games just gives me Goosebumps...ohh my how many times I wished I could get into Dante mode all the time...I hope Scalebound reaches the level of DMC

Platinum Games is awesome. They will surely make something awesome

It's customary when referencing abbreviations to explain the abbreviation in its first occurance. What the heck is IP?

Oh, I get it, like "franchise".

Sorry, I'll bear that in mind for the future.

I'd rather have Rare working on Kinect games. All that Kinect programming knowledge gone to waste just so we can get more of the decades-old, count-and-controller games that everyone else is already making. Disappointing. My other concern is cloud-based games like Titanfall and Crackdown. What will happen a few years down the road when they shut the servers down for these games? It means I won't be able to play them anymore and I doubt they'll give me a refund. Meanwhile, games on my Sega Master System still work fine, 30 years later. Losing that just for a few extra pixels is not worth it.

That's the beauty of using Microsoft servers. Even if the companies were to belly up, the servers should still be available.

Is that why I'm still able to play Galactic Reign right now?

Once titanfall 2 comes out, the 1st one will be a ghost town anyways. That's the nature of MP games. These type of games have advantages and disadvantages, but luckily you'll still have plenty of offline SP games you can play 20 years later while everyone is on to the next latest and greatest. As connectivity functionality improves you'll see more games taking advantage of that feature, but that doesn't mean SP offline games won't still exist.......they can live side by side and you buy the ones your most interested in. Not every game is going to meet your needs or wants. This gives the consumer choice.

I mean, we know Halo 5 will have 4 player co-op. Halo 3 and 4 did, even if it meant having 4 Master Chiefs on the field..

Perhaps they were holograms! :P.

I still can't believe street fighter is not on xbox one #fail

Killer Instinct is better.

I found all these last street fighter games boring. The last good street fighter game was alpha and the best was and will always be marvel vs capcom 2 on the Sega Dreamcast.

Gearsssssssss. Oh and please TES VI

Windows 10 update for Xbox One is also expected to be part of Microsoft's E3 press conference.

Yeah, suspired they didn't mention that.

I think this will be a key focus. The fact it could open up the Xbox One to thousands of Windows Store apps and possibly games (I would love to play Asphalt 8 on my Xbox One), gives the Xbox a huge boost and a real unique selling point. In addition the Xbox One running a version of DX12 will allow the gap to be closed on multiplatform titles in terms of performance and for exclusive titles to really shine. I would also like to see more on the game streaming side of things, or even the Xbox having more of a Wii U level of control in some games using Smartglass. Ever since the days of the Dreamcast and the VMU, I have longed for more people to make use of a secondary screen, such as planning tactics in sports or RTS games, taking away some mini games on the move to unlock new things in the main game, or even have it as your radar/scanner in survival horror games. I know some titles like GTAV, NFS Most Wanted, Watchdogs etc. have made some use of their own apps, but I think the greater level of creativity developers can have with this is immense. I will keep a keen eye on The Division to see how the 'drone' aspect of multiplayer functions..

Harsh is too mild a term lol. If I was as spontaneous as some, my bank would be a black hole or rather a "red furnace". Let alone have a empty wallet.

Spontaneous as me? I still haven't paid off the debt on my Surface Pro 3 yet... ;__;

What about the rumor of a new Xbox One controller specifically for first person shooters?

They made it already. It's called the Xbox One controller.

The Xbox One controller is much more "generally focused", for lack of a better term. There are Pro controllers that are much more specifically focused, such as ones for FPS and some for fighting games. IIRC, there was an article a few months ago about this type of controller being unveiled at E3.

Exactly...it was talked about a few months ago. I've been holding off getting a second controller waiting for maybe an announcement about a new one.

I was being facetious as the original Xbox controller was notably designed for FPS games and the Xbox has since garnered the reputation as the best console for the genre.

Hopefully its for Hololens.

Mention of SE, no mention of Kingdom Hearts? No mention of a possible Madden alternative?

Madden alternative is what I'm most interested in. But lack of authentic proof from MS not much to report on I guess.

I knew I'd forget something. ;p Madden... still wouldn't be on this list. ;p!

Not Madden, the rumored Joe Montana football game exclusive to the Windows/Xbox platform(s).

This!!!! I couldn't be more excited about this Joe Montana football franchise. If it truly is a licensed game I will be so happy, I just can't do non-licensed. "Can't wait"

Ouch... Surprised about that. EA can't be pleased.

Aye, I have concerned that the focus on first party IP might alienate some of the third parties...

I don't see how that would be a meaningful concern. Call of Duty gets content early on the Xbox One, even though it has to compete with Halo and Titanfall was purchased as an exclusive.

I hear you, but competing on a genre is more tolerable. I liken this more to them releasing a game where flora is pitted against the undead, and comparing that to Plants vs Zombies. Much less forgivable.

There's no confirmation that will be the case with Call of Duty: Black Ops 3 though, that competition from Halo might've just pushed them away. You have to presume that Halo 5 was a factor in EA choosing Sony as the lead marketing platform for Star Wars Battlefront.

Halo has been out over a decade, and Call of Duty content has come early to Xbox consoles for several years, including while Advanced Warfare was releasing a week from TMCC. As for Battlefront, that really isn't comparable. BF comes from DICE, and EA dev team. Titanfall was from a third-party dev EA doesn't fully control. It could be EA is doing that to show Sony fans that the Titanfall deal doesn't mean they are going to get inferior support, or it could just be that EA did it because Sony paid them. Maybe it's just to counter the CoD deals of the past.

Yes, but Call of Duty is not the uber powerhouse it used to be, its been on a slow decline for a while, and Halo 5 is the first real Xbox One flagship game, its supposed to be the killer app to drag 360 holdouts kicking and screaming into the new gen - it won't be just another Halo game. Pretty sure there's far more to it.

Not holding my breath, I've had sex go longer than Halo 4 took to finish. Felt like I played a COD campaign.

Certainly not the longest of the campaigns, but it didn't feel rushed at all. What difficulty were you playing on?

I didn't find the campaign of Halo 4 too short. But that's probably because the Prometheans were such a bitch and made some parts feel longer than others.

10 games, Xbox "ONE" = 1, E3 = 3, 10-1 = 9, 9/3 is 3, Half Life 3 confirmed!!!

Yes, but PS4 exclusive... @_@

The division and Fallout 4(unless it is buggy like the last F:3 & new vegas)

I know theres not any hardcore evidence yet but I want to see Joe Montana 16!

I'd love to see a STAR WARS: Republic Commandos 2. The 1st was exclusive to Xbox.

PC had it too. Posted via my HTC One (M7)

A new splinter cell game starring liam Neeson.

I can't believe you forgot to mention Kingdom Hearts 3 on that list of Square Enix games

I'm not really into them, but aye I should've remembered.

New perfect dark would be cool

They really do need to do something with this IP. It's a shame it's another FPS, but it has enough differences to Halo to be a worthwhile exclusive. It would make up for a lack of a new Timesplitters.

"At the Xbox One's botched reveal" You mean the reveal that Sony fanboys and even Sony themselves used as an attack against Xbox, while the people who were actually going to buy an Xbox didn't mind. The actions by Sony and the fanboys were unprecidented in just how much fake outrage generated. And Sony, the king of "we are going to promise many things that we have no plans to actually deliver on so that we can create fear over our competitor" was pathetic in how they used that fake outrage, especially when they had the same plans as Microsoft had. If anything was botched, it was allowing Sony to get away with what they did without firing back.

Spot on. The original Xbox One policies were fantastic, forever ruined by a vocal minority of short-sighted yahoos.

That's what I mean, the messaging was botched. I was all over social media trying to explain the benefits to people, but I was met with an angry chorus of "THEY TOOK ORRR JERRRBS!!", or, the gaming equivalent thereof.

No, the message was not botched. If I say the sky is blue, and my neighbor runs around the neighborhood telling everyone that I said it was green and red polka dot color, my message was not wrong it was my neighbor deliberately lying. If I were to go around to my other neighbors and tell them "I said the sky is blue" while that neighbor followed behind me yelling that I am now lying, it creates uncertianty among the people. Talk is that Sony planned the same exact thing for the PS4 that the XOne was going to have. And when the Sony fanboys yelled about what MS was going to do - and yelled about it simply because MS was doing it - they scrapped the plans. Then Sony did that little skit about how easy it was to share games to scare people away. They couldn't stand behind their own device and talk about how they planned to do the same, they had to scare people away from the XOne. Sony has a record of flat out lying to people - 2 HDMI out and 3 Ethernet in because the Cell was so powerful that it was going to be able to consume and produce so much more data it needed those ports, they trained Wal-Mart employees to keep them from buying X360 by telling their customers that the PS3 was 6x more powerful than the 360 (interesting - they now say that the PS4 is 1.5x more powerful than the XOne, guess they are losing their invented advantage). Of course those extra ports never shipped. They reached across the internet and disabled features that people (including me) bought with the original PS3. After attacking Microsoft for not supporting full back compat with the 360, Sony then removed it even though I bought that compatibility. And now, with the PS4/XOne, Sony attacked Microsoft for not having back compat, and they don't have it themselves. Microsoft didn't botch their message it is because Sony are, simply, lying scum who will say anything, no matter how big a lie to make sure that they keep people away from their competitor.

Managing social media / games media is part of a companies' marketing job. You can spin it however you want, but what you've written boils down to semantics. Microsoft failed to read people, the media, etc, and were completely complacent about their position in the 'console war', as Sony were when they launched the PS3. I totally agree with you that YouTuber's and websites span 'DRMgate' for clicks, and that most people were (and often still are) completely ignorant about the whole fiasco, but it should've been within Microsoft's remit to foresee how the ignorant masses would react. I cringed at the announcements because I knew how it would play out in the press and the clickbaiting YouTube crowd. I feel sad that Major Nelson had to personally go to Boogie's house and give him free shit to try and repair the damage. Nobody cares about facts. Sony played a really dirty, underhanded tactic and played the internet, but that's just good messaging in the corporate sense of the word - that they're now far ahead with no sign of that stopping.

Xbox is still selling well. Other than being able to say "we're #1" it doesn't really have a huge impact being #2 with a good sales record. Also, by the end of last gen both consoles wound up selling almost identically, and I imagine that will happen this time around, unless MS just waits to long to expand into the markets where only Sony is selling. That I really don't understand, why MS restricted the number of markets they're selling in compared to ps4.

Agreed, certain markets are tough though. I can't see the Xbox ever gaining traction in Japan, I just can't see it. Kinect's voice recognition was a big factor, as well as the TV features. Having to localise your console for every region in this way must be insanely expensive, I dread to think.

Xbox means game.... means full of joy

SE rocks this year! Dear SE, bring it all to PC, Especially that tomb raider! :)

Attending for the first time, so I'm very excited! Posted via the Windows Central App for Android

I don't see the word 'Forza' anywhere on this page. Wut.

I said it was my personal list bud!

We know that Commander Shepard's tale is over,

I didn't know that one! *color it Spoiled* :D

Ahah sorry dude, but its widely known, Bioware talk about it a lot.

serious lack of of info on Win 10 on the Xbox One platform.

I will sell my soul for fallout 4

That would be a good lineup.
Windows Central Newsletter
Thank you for signing up to Windows Central. You will receive a verification email shortly.
There was a problem. Please refresh the page and try again.