Top 12 best books for video game lore fans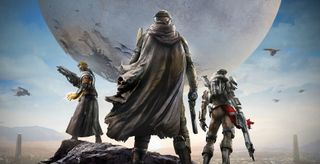 Video game universes are among the most exciting and immersive in all of entertainment, and many of them contain a significant amount of extra lore that helps to flesh the universe out and inform fans of juicy details. Recognizing the love that players have for this content, many game developers have made an effort to release books that contain collections of lore for fans to dig into even when they aren't in-game. Here are our favorites.
What the author thinks
Many of gaming's biggest names have forayed into book territory to deliver fans incredible tomes full of lore and contextual information about their universes, which is something that nerds such as myself very much appreciate. Whether you're a fan of any of these franchises or just a newcomer looking to know everything there is to know about them, these excellent books will provide you with plenty of entertaining stories and details.
Personally, my favorite out of all of these is Halo Mythos: A Guide to the Story of Halo (opens in new tab), as Halo is my favorite franchise, and this book does a fantastic job of giving readers a broad, yet detailed overview of the entire universe. I also highly recommend the first volume of the Destiny Grimoire Anthology (opens in new tab) since it's a beautiful way to learn about the fantastic universe Bungie has created over the past few years. Fans who prefer fantasy over science fiction, however, will love the introductory World of Warcraft: Chronicle book (opens in new tab) since it provides a thorough and rich account of how Azeroth, World of Warcraft's world, came to be.