Top 15 ID@Xbox games to watch out for in 2017
The indie game scene on Xbox One is incredibly strong thanks to ID@Xbox, but what games are on the horizon?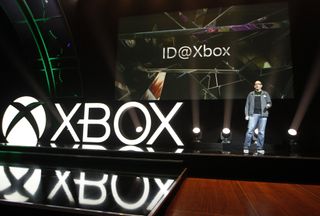 ID@Xbox allows independent developers from smaller teams to self-publish their games on Xbox and Windows 10 for us all to enjoy. Frankly, some of the best games on the console have emerged from the program so far, including The Flame in the Flood, Astroneer, The Long Dark, and Wasteland 2. But what about 2017?
Here are 15 of our picks for the best indie ID@Xbox games on the horizon for Xbox One and future Project Scorpio users!
If you're a developer interested in publishing for ID@Xbox, the details can be found right over here.
Conan Exiles
Conan Exiles is an open-world multiplayer survival game in a similar vein to ARK: Survival Evolved. Unlike ARK, however, Conan Exiles features rich worlds crammed with dungeons, lore, loot, and enemy NPC factions.
In Conan Exiles, you're an outcast sentenced to wonder a wasteland free of civilization. Players will be able to build tools, harvest resources, and eventually construct huge fortresses. Prospective chieftains will be able to enslave, and even sacrifice vagrant NPCs to appease impossibly huge gods who will defend your lands, and even destroy your enemies.
Conan Exiles looks like an incredible evolution of open-world multiplayer survival games that burst onto the scene with Day-Z. Hopefully, Conan Exiles delivers the goods when it launches on Xbox One Game Preview this spring.
Cities: Skylines
Cities: Skylines is seen by many as the best city builder available on PC at present, and it's on its way to Xbox One.
Taking cues from the likes of Sim City, Paradox Interactive aimed (and succeeded) in modernizing the classic city sim gameplay style allowing you to construct all sorts of buildings and infrastructure while resolving all sorts of simulated challenges that come with running your own city.
Cities: Skylines should be breaking cover on Xbox One in 2017, and it will be interesting to see if Paradox can adapt the mouse and keyboard control schemes intuitively for controller play.
Cuphead
Here's a game that needs little introduction, but on the off-chance it's not on your radar, it should be!
Cuphead is a long-in-development indie title from Studio MDHR, comprised of two brothers. Cuphead sports a unique 1930s-inspired hand-drawn art style, taking cues from vintage Walt Disney cartoons. The gameplay emulates the likes of classic shooters like Contra and Gunstar Heroes, heavy on boss battles and side-scrolling action.
Cuphead will be launching in mid-2017, exclusively on Xbox One and Windows 10.
Raging Justice
Raging Justice is a modernized take on classic 2D-brawlers, popularized by games like Streets of Rage and Final Fight. Built by a single developer, Raging Justice aims to bring 2D-brawlers "kicking and screaming" into the 21st century with new combo systems, epic boss battles, and much more.
Keep an eye out for more information on Raging Justice throughout 2017.
Edge of Eternity
Edge of Eternity is a Kickstarter-funded love letter to classic JRPGs, modernized with a branching narrative set in large open-world areas.
Midgar Studio is developing the game, and the indie outfit just launched the game into closed Alpha on Steam, having increased the game's scope from its initial fundraising stage.
Edge of Eternity sports a sci-fi fantasy setting with turn-based combat, impressive visuals, and giant, rideable cat mounts. What's not to love? We'll be following the game's progress throughout 2017.
Below
Below is another ID@Xbox game that has suffered delays, having missed its target launch of summer 2016. The next time we hear from Capybara Games about Below, it will be to give this adventure game a firm launch date.
Below is a top-down roguelike that features permadeath, punishing combat, and classic Zelda-like RPG qualities. Players will traverse wild lands filled with deadly creatures and tantalizing loot, wrapped in a somber aesthetic. Capybara is working hard to polish the game ahead of its launch on Xbox One. Stay tuned for more information on Below in 2017.
Far: Lone Sails
Far: Lone Sails is a personal favorite on this list, for its atmosphere, art style, and post-apocalyptic gameplay.
Far tasks players with the traversal of a lifeless wasteland, with only a makeshift steam-powered vehicle to protect them. You must upgrade and maintain your landship while exploring the hazardous wastes for evidence of civilizations long dead. Certainly, this is one to watch.
Shadow Tactics: Blades of the Shogun
Shadow Tactics: Blades of the Shogun is a top-down hardcore stealth game from Daedelic Entertainment. Set in the Japanese Edo period, players can take control of five different characters with different skill-sets.
Careful planning is key in this real-time strategy game, which allows you to sneak, assassinate, poison, and even snipe foes from afar with weapons appropriate to the game's time period. This is definitely one to watch for fans of both stealth and strategy games, and it's coming to Xbox One in "early" 2017.
The Culling
The Culling is a battle-royale first-person competitive game from Xaviant. It's currently available in Steam Early Access, but it's coming to Xbox One Game Preview sometime in 2017.
16 players are thrown into a deadly environment and given 20 minutes to scavenge, craft items, prepare traps, and ultimately hunt each other down in a game inspired by the likes of Battle Royale and The Hunger Games.
Hand of Fate 2
Hand of Fate is a celebrated ID@Xbox title on the Xbox One, and Defiant Development is back with a much-expanded sequel.
Hand of Fate 2 is a deckbuilding action RPG, where players build decks of cards to aid their victories in battle, dungeon crawling and more, in a meta-card battle where the stakes are life or death.
Hand of Fate 2 looks to improve upon its predecessor's shortcomings, and it's set to launch in 2017 on Xbox One, PC, and PS4.
Raiders of the Broken Planet
Raiders of the Broken Planet is an 80s pulp-style sci-fi game with an emphasis on story and 4v1 action.
Players will undertake various missions, either in multiplayer or solo, to push the story forward. You can also play as a villain, invading player's games to disrupt their attempts to achieve their goals.
MercuryStream worked on the Castlevania: Lords of Shadow games and the studio is bringing their considerable expertise into Raiders of the Broken Planet, which looks every bit as action-packed.
Ashen
Another personal favorite, Ashen is a survival adventure set in a lonely, monochromatic world inspired by The Road.
Ashen's world will be brutal and unforgiving, tasking players to manage stamina and positioning to overcome enemies.
Ashen will feature passive multiplayer, where players can drop in and out at a moments notice to help complete co-operative objectives. NPCs can also assist the player in their quest to find a haven in this dark, lonely world. Keep an eye out for more info on Ashen in 2017.
Tacoma
Tacoma is an explorative adventure game from Fullbright, of Gone Home fame. The game was delayed from 2016 into 2017 following tester feedback to improve upon some of its mechanics.
The full mystery of Tacoma will be unraveled by players when the game launches, but its early footage shows a space station abandoned and in disarray, sporting a Bioshock-like aesthetic. This is one to watch.
Badass Hero
Badass Hero looks as though it does exactly what it says on the tin. It allows you to be a badass hero.
Taking place in vibrant procedurally generated levels, Badass Hero is an over-the-top side-scrolling shooter heavy on comic violence and fast-paced action. It's on its way to Xbox One, PS4, and PC in 2017.
Sylvio
Sylvio launches on January 13th, 2017, and looks as though it could kickstart a great year for Xbox One horror.
Set in a dark open-world, players are tasked to solve puzzles, investigate ghostly audio phenomena and unravel rumors of a cult living in the dilapidated ruins of an abandoned, family-run amusement park.
Sylvio looks intensely creepy, and it's up for pre-order now on Xbox One.
Over to you!
There are hundreds of developers in the ID@Xbox program cooking up all manner of creative games, and we'd love to include them all. Some additional stand-out titles set for 2017 include Battalion 1944, Outlast 2, Road Redemption, and Yooka-Laylee.
What indie games are you looking forward to in 2017? Let us know in the comments!
Get the Windows Central Newsletter
All the latest news, reviews, and guides for Windows and Xbox diehards.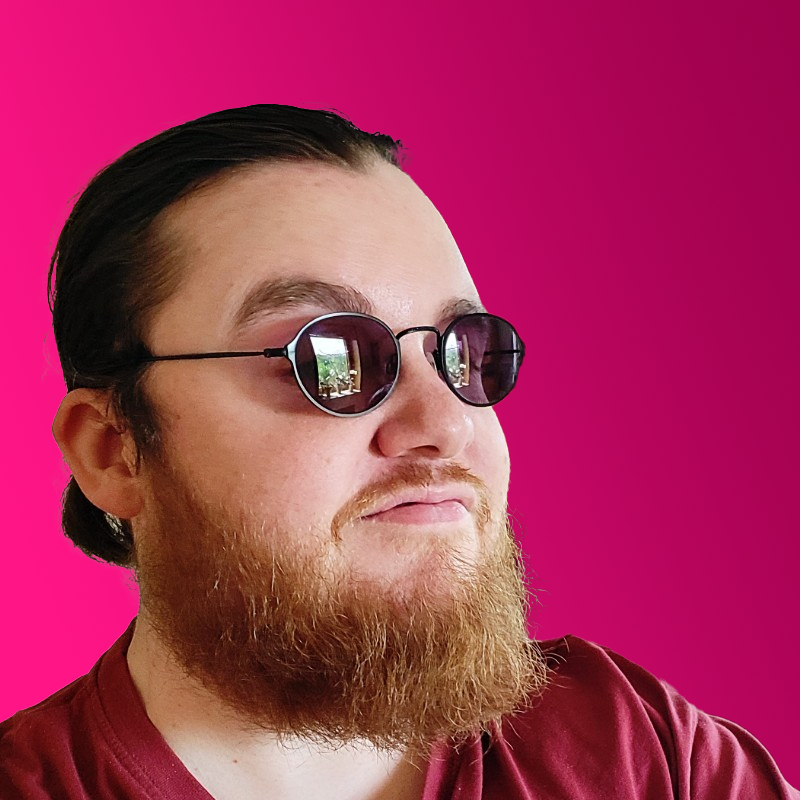 Jez Corden a Managing Editor at Windows Central, focusing primarily on all things Xbox and gaming. Jez is known for breaking exclusive news and analysis as relates to the Microsoft ecosystem while being powered by caffeine. Follow on Twitter @JezCorden and listen to his Xbox Two podcast, all about, you guessed it, Xbox!