The Top Xbox 360 games we want to play on Xbox One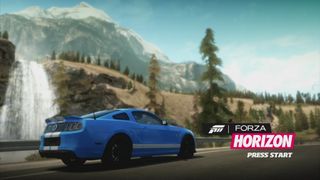 Microsoft has finally announced the first 104 Xbox 360 games that will be backwards compatible on Xbox One. While that sounds like a lot of games, it's really only a drop in the bucket compared to the Xbox 360's overall library of over 1,700 titles. As such, many popular and fan-requested titles naturally won't be backwards compatible when the feature launches on November 12th. In fact, many of the top 20 most-requested games are not on the launch list!
Don't despair, though, Xbox One owners. We know that Microsoft will make more games backwards compatible in the future. Still, the uncertainty of which Xbox 360 titles will be playable on the Xbox One haunts some of us to our very cores. So read on to find out which games each member of the Windows Central staff most wants to become backwards compatible!
Paul Acevedo
Catherine from Atlus:
The Xbox 360 has its fair share of quirky Japanese games, something almost entirely absent from the Xbox One lineup so far. Of those wacky but interesting titles, Catherine is the one I'd most like to play. Catherine's art, premise, and even gameplay are highly unique.
The game stars Vincent, a man who becomes involved with two women: his girlfriend Katherine and the mysterious Catherine. Vincent soon begins to have nightmares that threaten to kill him if he can't uncover their source. The gameplay mixes adventure elements and extensive character conversations with challenging puzzle-platforming segments that take place in the nightmare realm.
Intriguing nature aside, Catherine also went on sale for quite cheap recently. I'm sure many gamers who picked it up would like to play it on their Xbox Ones.
Earth Defense Force 2025 from Sandlot and D3 Publisher:
The second game in the EDF series was easily the best, at least until an enhanced version came along for PlayStation 4. This series enjoys a simple but fun premise: armies of giant insects, monsters, and robots threaten the earth. Only the heroic Earth Defense Force can stop them.
Players will select from four distinct characters (the all-around Ranger, the support-oriented Air Raider, the flying Wing Diver, and the slow but powerful Fencer) and battle the alien menace across more than 80 levels. Not only do hordes of enemies swarm the screen, but nearly every building is completely destructible. Half the fun comes from leveling the cities you're sent to save.
EDF 2025 is also a grinding fan's dream game. Each character has dozens of weapons to collect via random drops, and you're encouraged to beat every level on five difficulty levels to build up and find more stuff. With 2-player split-screen and 4-player online co-op, EDF 2025 is still one of my favorite Xbox 360 games. Plus it's cheap on Amazon! (opens in new tab)
See our EDF 2025 review for more details.
Final Fantasy XIII (and sequels) from Square-Enix:
FFXIII made headlines when it launched on Xbox 360 in addition to PlayStation 3. The 360 version had to come on three DVD-ROMs due to its massive size and abundance of FMV movie sequences. Unfortunately, the Xbox version's FMV, graphics, and sound suffered a slight downgrade due to the smaller storage capacity of DVDs compared to Blu-rays. But I'm here to tell you that stuff doesn't matter; it still looks and sounds great, even today.
The thirteenth Final Fantasy is somewhat maligned for its story, area design, and battle system. I have to admit, the story is incomprehensible at times. Characters seem to talk a_t each other instead of _to each other, lessening the drama. And the map designs really are very simplistic compared to other RPGs. But the combat system actually makes battles speedy and fun, with players switching each character's roles on the fly as battle conditions change. The upgrade system is creative and fun too.
It might not be the best Final Fantasy game, but FFXIII is still a huge and beautiful game. Patient gamers who stick around past the slow opening hours will find a lot to enjoy. Plus the Xbox One needs all the JRPGs it can get!
Forza Horizon from Microsoft:
Xbox One already has Forza Horizon 2, one of my all-time favorite racing games. But once you beat Horizon 2 and all of its DLC, you're likely going to long for more of that racing goodness. The first Horizon would fill that gap nicely. It shares much of the same DNA as Horizon 2, but both games differ in several key ways.
For starters, the first Horizon takes place in Colorado, USA rather than Europe. Neither location is better than the other, but they complement each other nicely. Horizon also has a much more street racing vibe than its successor, complete with underground-themed races that pay out handsomely in credits. And the first Horizon offers five car-specific challenges for every single car in the game. These mini-objectives give you lots of fun things to do between races.
Forza Horizon also looks pretty good despite its age. My one complaint is that the in-game radio DJs are total nobs. But I still play Horizon to this day, and hopefully Xbox One owners will eventually get that same opportunity as well.
The Witcher 2 from CD Projekt Red:
The Witcher 3 is here, and it's one of the best action-role-playing games of all time. It completely crushes the first two games in the series, not to mention most other RPGs. But I can see a lot of gamers who become enthralled with protagonist Geralt and his exploits wanting to learn more about the events preceding Witcher 3.
Luckily Witcher 2 still holds up fairly well, even if it lacks the massive open world of the third game. The story of Geralt and his friends is just as fascinating in Witcher 2 as in part 3, with lots of interesting sidequests, drama, and mature moments. And players will make meaningful choices that affect the outcome of the game, just as in Witcher 3.
The Witcher 2 sets Geralt on a much narrower course than an open-world game would, with the areas that he can visit limited by the current chapter of the story. And the combat is a bit clunky. But anyone who has spent time with Witcher 3 should be able to ease into this one without much trouble.
Hopefully fans of the Witcher will get a chance to explore this portion of Geralt's life on their Xbox Ones sooner rather than later.
More Windows Central staff picks
Left 4 Dead 2
John Callaham
Call of Duty: Black Ops 2 from Activision
Grand Theft Auto IV from Rockstar and 2K
Left 4 Dead 2 from Valve
Portal 2 from Valve
Red Dead Redemption from Rockstar and 2K
Jez Corden
The Elder Scrolls: Skyrim from Bethesda
Fallout New Vegas from Obsidian and Bethesda
Mass Effect 2 from Bioware and Electronic Arts
Mass Effect 3 from Bioware and Electronic Arts
XCOM from Firaxis and 2K
Richard Devine
Batman: Arkham Asylum from Rocksteady and Warner Bros
Grand Theft Auto IV from Rockstar and 2K
Homefront from THQ (now owned by Deep Silver)
Project Gotham Racing 4 from Bizarre Creations and Microsoft
Red Dead Redemption (and Undead Nightmare) from Rockstar and 2K
Jonathan Dollison
Alan Wake from Remedy and Microsoft
Battlefield Bad Company 2 from Electronic Arts
Dead Space from Visceral and Electronic Arts
Portal 2 from Valve
Splinter Cell: Conviction from Ubisoft
Hitman Absolution
Mark Guim
Hitman series from Square-Enix
George Ponder
NCAA Football series from Electronic Arts
Honorable mention
It didn't make it into our lists, but one early XBLA title maintains a small but loyal following that simply can't be denied. That game is UNO from Carbonated Games and Microsoft.
The original UNO offered a simple and accurate recreation of the classic card game that is totally not boring to play in real life. It only cost five bucks, and it even supported the Xbox 360's short-lived camera peripheral. Many gamers got their first looks at other nude people thanks to UNO, making it an important part of their life development.
When you get right down to it, UNO was great for relaxing with friends in party chat, and it only cost five bucks. Although Microsoft might not have the UNO license anymore, I know for a fact that loyal reader Sgt Torrente and many others would love to play it again on Xbox One.
Read Dead Redemption
What 360 games do you wish were backwards compatible?
How do you like our backwards compatibility, picks, guys, gals, and pals? Be sure to share your top five Xbox 360 games that you'd like to play on Xbox One as well!
Windows Central Newsletter
Get the best of Windows Central in in your inbox, every day!
Paul Acevedo is the Games Editor at Windows Central. A lifelong gamer, he has written about videogames for over 15 years and reviewed over 350 games for our site. Follow him on Twitter @PaulRAcevedo. Don't hate. Appreciate!
Don't laugh...OK...Kinect Party...But I believe the Kinect Games can't be ported... But really want Portal, Portal 2...most if not all of the classic Arcade Games and their updated versions...​Oh, and Kinect Sports, the original. Great party game.

When this started to become news, I thought I read in a previous Windows Central article that Kinect games would never be included on the compatability list. Would love to be wrong...

Puhlease, can someone mention Mortal Kombat (last one to come out on X360)

The original kinect peripheral runs on completely different architecture/design from the Kinect 2.0, which was made in-house. They are simply incompatible with one another.

What UNO offered was dicks, lots of dicks.

Referenced in the article! ;)

Lmao what's wrong with people?

Hey Paul! Quick question. How come I never get notified about user replies through email or anything? I've always had it enabled through the app. Using win10 mobile etc. Ty in advance :)

Davis, it looks like there might be a typo in the email address on your account. Instead of "windows," I see "winfows." Unfortunately I can't change it. You might ask Daniel about it and see if he has that ability.

Ah.. That explains it! Alright. Thank you Paul for checking that out for me.ill try bugging him!

It would be awesome to have those Kinect titles be backwards compatible.

Glad I'm not the only one whose been thinking about the kinect games. I would love to play the old dance central series on the xbox one but as you said, dont think that is feasible... sadly

IKR? I would LOVE to be able to carry 'Star Wars Kinect' and 'Kinect Disneyland Adventures' over to my Xbox One!

I would agree with you but I can't get myself playing it on a console. Those games are made for mods and better visuals than it offers on the older consoles. For me ofc... I game mostly on my Xbox too but that game had to be taken advantage to the extreme. And why I'm happy Bethesda brought mods already with Fallout 4!
Elder scrolls Next with mods for Xbox one is now mostly a given. GG! XD
THAT, I'll get on my console

Red Faction: Guerilla, Red Dead Redemption, Mafia 2, GTA series, Fallout: NV

What is the benefit of playing on xb one? Better graphics?

The graphics are the same. But you do have some of the current-gen features like screenshots, recording, and streaming. Also you don't need to have two consoles (provided the BC catalogue is enough for you).

For me, it would be parting with my 360 and having less "stuff" in my living room. :)

I would be parting with my PS3. Posted via the Galaxy Note 5

Not keeping a second console around, meaning you could take advantage of an Xbox One trade-in deal and not lose that 360 library.

A lot of people bought many games for the 360 and didn't wanna move to the xbox one because they would be losing them and would have to start a new collection of games. Backward compatibility solves that. Some people cant afford to buy both.

Most games I own aren't on the backwards compatibility list yet. So this doesn't help me any. But it is a small step in the right direction.

Snaping apps next to your game, like TV

I can say "Xbox On, Xbox Go To Fallout 3" and have my entire entertainment center powered on and fallout 3 loaded without even touching my controller, that is why :)

Also, not everyone owns a Xbox 360 but some might still like to play some of its games on their Xbox One. Because they're never going to be properly ported, so emulation it is.

That's great. Never thought of it like that. I bought a ps3, then a one, so I missed out on 360 games with my PS3. Now I can play 360 games!

Oh man... my first stop if I were you would be Gears of War Ultimate Edition. You get GoW 1, 2, 3, and Judgement using backwards compatibilityif you buy it before the end of the year. That's an awful lot of awesome games for $40...

First of, you can take out of the way the 360 either it's in your living room or bedroom. Secondly its a selling point for those that aren't financially capable to afford another console. This is a huge push when you know you can trade in your 360 and get the extra features like streaming and recording while playing them on the Xbox one.
There are also some loading and texture streaming improvements depending on the game at hand.
Then you have the new controller if you like it. Still waiting for me elite xD

Funny, I just saw Catherine at GameStop a few days ago. Never heard of it, just saw the cover and went "WtF? Japan..." Of course it's a game the resident Avocado is into. 3 games I want: Reach, NFS: Most Wanted (the first), and NFS Carbon. I just want the whole Halo story on the One (bring Wars as well, I don't care), while NFS went off a steep cliff after Carbon, and I would like a nice arcade racer to play.

Halo reach, Tomb Raider 2013, the classic Ninja turtles games and the remake, far cry 3, bayonetta.

Tomb Raider has the definitive edition

And it has a Xbox One version. Which was free on Xbox Live Gold some months back.

And it was free last month with Gold.

Few games on BC list have Xbox One versions

Halo Reach ! Already have the game ready next to my one, just counting the days! I kove Halo for coop and 5 sucked so bad, we will reply Reach again!

COD MW2 and RedDead for me

Lost Odyssey Blue Dragon Red Dead Redemption That is all. :)

All the gears are in bc already

Zone of the Enders HD Collection :D

ALL the Assassin's Creed titles not just AC II. GTA IV would also be nice since I never actually played it properly as the PC port was a piece of sh*t. Posted via the Windows Central App for Android

Especially Rogue. Posted via the Windows Central App for Android

Wasn't Chaos Theory an original Xbox game?

Surprised Splosion Man is not on there. The Trials games would be a nice addition, and they were on that leaked list last week. Orange Box would be nice. I never bought it, but I feel that I owe it to myself to have another go at Half Life. Didn't like it the last time I played it, but I am happy to have another go. Battlefield Bad Company 2 would be sweet. On a partially connected note, I would love Re-Volt from the original Xbox. I must have played a 1000 hours of that on the Dreamcast, it was a staple for anyone visiting my flat around 1999. People still ask me about it. Ilomilo would be good for Mrs P, she loves the little puzzlers.

I like the Sposion Man games, but a little goes a long way. They're just too hard for me to want to play them much.

You know, I nearly didn't add it in my list for that very reason. 200 to 1 was good, I'd like to see that again.

Upvote for Ilomilo :-) (I'd say it was for my girlfriend, but hell, I sometimes like the little puzzlers too.)

I liked it, but preferred Portal. Took me a while to get the music achievement in Ilomilo.

The Chronicles of Riddick: Escape from Dark Athena/Assault on Butcher Bay! lolz, totally mashed iKnow ;]~)

I don't get why people say the list is disappointing. There is Mass Effect, there is red dead redemption. Nuff said.

Red Dead Redemption is not on the BC list, so you shot a hole in your argument there.

Red Dead Redemption isn't on the list. However, Mass Effect and Fable 2 & 3 are on the list. So there's that.

Only Fable 2 right? No Fable 3 from what I remember.

You're right. But Fable II was the better game anyway :)

The obvious answer is that some of us don't care about those games. For example, I want Street Fighter, Call of Duty, and Resident Evil games. That's the problem MS has of course... going to be impossible to please everybody...

I want GTA IV, Splinter Cell convection & blacklist.
___
On an unrelated note, did you guys delete an article?

Oooh okay, I thought I was starting to imagine things (long day + lack of sleep).

Metal Gear Rising: Revengeance, Grand Theft Auto IV, Red Dead Redemption, Streets of Rage Trilogy (XBLA), and Duke Nukem 3D (XBLA). Maybe Fallout New Vegas too, since I never played that.

Glad someone agrees. Revengeance was a beautiful game, even if it was different from Solid.

All the old school games I bought, Dig Dug, Ms. Pac Man ect, they are good for a quick 15-30 minute gaming session, be nice to snap TV next to them too.

Red Dead Redemption, the Hitman games, and GTA IV are pretty much the only ones I want that aren't on the list :)

Where's your love for thee DARK SOULS!!!!!

Dark souls is a must. Period.

I agree on a few games Paul, but my list is quite a bit different. 1. Tales of Vesperia. 2. Lost Odyssey. 3. Mass Effect Trilogy. 4. Halo: Reach. 5. Every single XBLA game released. (there are too many gems to pick just one).

there will never be another NCAA football game if all the legal business stays as it is. It needs to be brought to XBONE. Actually the one reason I still play my 360.

Windows Media Center Extender

Best list ever.... I hear ya !!!!! We should put a vote up for that one and plenty of WMC fans out there who would vote it up....

Please add Tekken Tag Tournament 2, please! I beg you, it's all I am asking for, it's the only game so far that I want as backwards compatibility of which I play often.

This jez corden person has my exact taste in games. I like you jez.

Star Ocean, Tales of Vesperia, Magna Carta 2, Enslaved, Infinite Undiscovery, Resonance of Fate, Eternal Sonata. Basically all of the JRPGs because the One is seriously lacking in them and most Western RPGs can't be played around kids.

Agree on Final Fantasy XIII and (maybe) its sequels! The story's actually pretty good, it was just poorly presented (whoever wrote the English version's script should be fired, as well as half the voice cast). But if you read the data logs after each cutscene and some of the inscriptions on the collectables, it definitely helps you understand what's happening. Anyone who's into dystopian fiction will like the story. Reminds me a little of Huxley's Brave New World

I wish we could get DJ Hero. :(

Since we won't be getting Street Fighter V, it would be nice to have SFIV, and Marvel vs Capcom. Also Soul Caliber would be welcome.

1. Call of Duty: Modern Warfare 2/3 2. Medal of Honor 3. GTA IV 4. Red Dead Redemption 5. Medal of Honor Warfighter

The fact that EA hasn't released a next Gen Skate game coupled with I don't think they plan to means they need to BC these titles for us next genners.

Castlevania Symphony of the Night, and Street Figher II HD remix.

Batman Arkham series, Bioshock Series, Darksiders 1, Crysis Series, Borderlands 2.

I guess Bethesda ported Skyrim over to the Xbox One already just so they can learn about the new console. I don't think they have plans to release it. Posted via the Windows Central App for Android

The fighting game community is not happy with the lack of fighters on the list....

Right! Give me Injustice or give me death! (...too much?)

The darkness! It was never released on PC, so when my 360 dies I wont be able to play it again. Hopefully the original publishers are nice enough to give MS the ok to port it over.

Split Second. Great arcade racing

Far Cry Instincts Predator, Viva Piñata Party Animals, Shadowrun, Street Fighter x Tekken, all Capcom fighting games

Blur, blur, blur, and oh yeah, blur

I too would like to see blur

I am greatful that there is any BC, but honestly it would take all my 200+ games to be BC to make me get rid of a 360 all together.

Ghost Recon Advanced Warfighter 1 & 2, Future Soldier, Ace Combat(s)

Forza series, eternal sonata, Red dead redemtion + nightmare, left for dead, AC series, lost odysey, blue dragon As i said in another post ME2 and ME3​ might be unlikely as they are owned by EA now and will probably be brought out through EA access and vault.

I agree kinect games like kinect sports. Dance central. Also pgr, lips I really want a karaoke game

There is a European karaoke game on Xbox One called Now That's What I Call Sing. Also, you might try Rock Band 4.

Battleship sorry Yahtzee. Fucking ea

South Park The Stick of Truth Posted via the Windows Central App for Android

That's one of the titles already confirmed.

The entire Arkham last gen trilogy, not just Asylum... City was phenomenal! Posted via the Windows Central App

Yeah. Alan Wake, Catherine, Worms Armageddon & Left 4 Dead.

SSX tricky, SSX 3, SSX (new) and NBA Street homecourt. Then im happy.

Skate is coming in December

Hopefully skate 2 as well. That's the one I own on disc (traded in skate 1 to get it. Lol)

I actually think only the new SSX was on 360...but I would be happy with that being added to the list

Would like Ghostbusters and transformers war for/fall of cybertron...

Eternal Sonata. Lost Odyssey...

Assassin's Creed Rogue.. Posted via the Windows Central App for Android

Having never owned a Xbox 360 (or any console of that generation), all of these games are new to me. I'll take any of them, including the 104 that have been announced. The Xbox One has given me access to a decade of gaming that I missed after leaving console gaming after the Dreamcast. Thank you Microsoft!

Sounds like me between the time of the Super Nintendo and the original Xbox. Didn't play any games after Super Nintendo until the first Halo game. Now I can't stop, lol! The whole PlayStation thing just passed me by. Although I did try the Dreamcast once and it was awesome!

Catherine such a great game (have the pizza box...AWESOME) Posted via the Windows Central App for Android

I want me some Super Puzzle Fighter II Turbo

I wana play I wana play that's all I see. Simple solution. Buy an xbox 360. Oh by the way.. I appreciate the time and energy put into this article. I hate only a little lol.

ALL THE LEGO games!!! Only 2 on the current list.

Even if I can't get BC with the previous gen Kinect Party, can they release an updated version? Great party game for kids and keeps em entertained, off the couch and more active than their PE classes at school...

Loved Bioshock series so much that I would actually buy it again if they updated the graphics and engine for XB1.

AC Rouge and GTA IV please.

Skyrim, oblivion and skate. Maybe morrowind remastered? I want more kinect games!!

Guys, if there are approximately 1000 Xbox 360 games, and Microsoft has already announced 104, that's about 10%- not just a drop in the bucket

I think there are MORE than 1000 X360 games...

Literally a drop in the bucket, if your numbers are true! They need to get to work!

I found out there were ~1000 retail titles. With XBLA games, it's a lot more.

Civilization...I know the 360 version is not as sexy as the PC versions but sometimes you just want to spend an afternoon fighting off Germans, Aztecs, Romans and the English

I'd like to try Skate3 anf the latest SSX.

If Uno isn't going to be made backwards compatible, I hope whoever has the license for it makes a new version for Xbox One and PS4.

I want call of duty 4. It is still the best cod of all.

Singularity must be on the list. Castelvania LOS serie too

Paul is quite emphasizing on the fact that Uno only costs five bucks.

360? All I see is a bunch of Sega Megadrive games

Far Cry 3: Blood Dragon Splatterhouse Street Fighter 3

CoD MW2. Come on Activision. No one wants to play this new CoD crap you guy are helping to put out each & every year like a sports game which gets worst everytime one comes out. Bring back the good ol CoD, MW2 hands down the best CoD EVER!!

All of them. At least all that I own.

I want the final fantasy 13 series and Alan Wake and I'll be so happy. Oh and Sims 3. Posted via the Galaxy Note 5

Not so much backward compatable, but I'd love to see the original Arkham games all refreshed for the X1. Especially if they can make Origins not be buggy as crap.... Those are the only recent games that I have played all the way through...twice! I don't do that with anything else. I'm waiting for a GOTY edition of Arkham Knight before I but an X1. With a 3 yr old and a 5 mo old I don't have a lot of 360 time right now anyway, lol

Uno, bomberman live, portal and portal 2

Defiance and Full House Poker. Love those avatar games.

Skyrim would look beautiful

Paul! Thanks for another great article. You really made me laugh when I got to the honorable mention part. It was surprisingly fun to mention. When I started reading the article, I had in mind "I will post...did you forget about UNO?" Honestly, there are many great games which definitively have been mentioned (and have been reminded of). I am glad MS is bringing this ability for us all. Definitively XB1 have had many impressive improvements which clearly makes it one of the top next Gen consoles. I am thrilled to see even more to come. Do you all remember what was first announced for Xbox 1 that later was retracted? Some of those would be just great to have. Are we all ready to next big steps? Thanks to MS for allowing us to be part of a preview program which definitively community has taken a very important part. Again Paul and WC...keep the good work! ​ ​ ​

I see you looking at me EDF.

I would like to play castle of ilusion! I bought the Xbox One counting on that!

I agree with Catherine, Read Dead Redemption and Mass Effect 2 and 3. I would also like to see the original Crackdown, the first two Batman Arkham games and one of the Virtua Tennis games make it over since the One doesn't have a tennis game yet.

Would love to see Skyrim, The Orange Box, Portal 2, Street Figther IV or Marvel vs Capcom, and Soul Calibur IV.

Red Dead Redemption since I was probably just a few hours from finishing the story.
Windows Central Newsletter
Thank you for signing up to Windows Central. You will receive a verification email shortly.
There was a problem. Please refresh the page and try again.