Trivia Crack gets updated with new languages, bug fixes, but still lacks features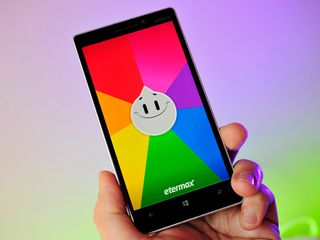 Trivia Crack, the popular social quiz game that launched on Windows Phone back in September, got a small update with some new minor features. It also includes some general bug fixes.
Trivia Crack v1.1
Additional languages. You can now play in Russian, Japanese, and Dutch.
Dashboard and game screen now refresh automatically.
Unfortunately, the Windows Phone version of Trivia Crack still lacks many of the major gameplay features that players on iOS and Android enjoy, like achievements, leveling, and group challenges. Even certain fundamental functions like character animations and some tutorials are missing in action. You also are unable to submit questions or see which questions have been submitted by others.
For all of its shortcomings, it is still a positive sign that Trivia Crack came to Windows Phone when it did. Unlike other viral games like Candy Crush, that came well after the height of their popularity, Trivia Crack's release on Windows Phone was not far off from other platforms.
Although the game peaked in Latin American countries ages ago, it just became the #1 trivia game in the UK in February and it has been a top game on iOS and Android now for over two months, reportedly breaking a record. Needless to say, this game still has legs, especially outside of its originating market.
It may not be perfect, but at least we can drop some knowledge on our Facebook friends from our phones.
Have you become a Trivia Crack addict? Be sure to chime in below in the comments!
Cool. I quit playing this game after just one week though.

Me too. Boring since I am a Mensa super brain and win 6-0 every match.

Always left behind. So annoying..

But, so justified, as we can still see the effects of Microsoft's total lack of marketing for WP the last 5 years..
.......
So, even if they do start marketing WP10 the right way we're still back at square one.... Every time I see any article about app insufficiency I automatically know it's because of what MS HASN'T done to build awareness, and hype, around the platform.... WP might not have been at 20% market share, but we could've been higher by now, and should be commanding more respect....... SMDH....
...........
Our only, AND LAST, hope is W10.

After the Win10 for phones preview... I think it's just a downgrade from 8.1!

Omd, its not the real thing. Stop complaining!! Arghhhhhhhhhhh

I don't see the relevance..

What a silly thing to say

I think the same. I know it's a preview, but still it's so far off from what I expected, only I would be satisfied if MS now said it was just a prototype or they're only 10% done with the OS.

Lol.. 10%.... Just wait until the incremental updates start coming in.. Who knows, maybe you'll get one tomorrow.... We gotta be patient with this, and appreciate the fact that MS even has this program...

It's a super game... of course it lacks Perhaps next update may come

I play this game every day quite a bit. Hopefully they will keep updating it to put it on par with IOS and android versions.

Unexpected + unacceptable

But the WP version of the game doesn't have the videos or ads after every turn

Precisely! They can keep their features if they come with advertising.

That's exactly what I was going to say I don't need fancy animations if it means I don't have to watch adverts!!!!

If the lack of some features is offset by no ads then I'll gladly accept it.

Couldn't agree more. Though I envy some of the features on my partners ios version they come at a massive and disruptive cost for me.

Good observation! Ad-free is better!

it uses the email address as username rather than the given username. this annoys me quite a little. also the start screen for questions with the additional languages moved a bit down. So i always have to scroll the page down to start the new game(well I see - this is one of the fixes in this very version ) - It has also a live tiles now.. i see

I started off the craze in my friends circle, which spans all devices, so I think they should give us a proper version! Although its nice to be part of something popular in a timely fashion! I see good things coming with windows 10 :)

I am missing the challenge mode tho
But I'm a trivia addict already xD

I was sad to find that Quiz Up was unavailable when I purchased my Lumia Icon, but this game has easily became my favorite trivia medium....i also rule at it. Challenge me @atlien850

Much love to the developers for bringing it to the platform. Unlike snapchat devs with their isolationist management style.

Good to have an update. Now I can invite my friends to play. Before today it always gave me a popup to "check my internet connection".

I still get this message when trying to invite FB friends. "Check internet connection." ATT 1520

Works fine for me. It definitely become very popular just recently in the US

I don't mind the lack of features because while the rest of my iSheep family is swamped with ads from the game, mine is ad-free.

WP also lacks the annoying ads that other platforms must deal with

Make sure you preface all articles with negative headlines.

I'm really hoping this update fixes the problem where it turns its notifications back on by itself no matter how often I turn them off.

I'm surprised there is such feature disparity considering it's little more than a web wrapper ...

I don't think that the iOS version is a web wrapper... Seems native.
Ours is.

Please stop mentioning the ads its bad juju

We are working to bring the new features and also a W8 app in the near future.

And you are sir?? A developer from that team?

Can you tell me why the settings button in the top left does not work? It still does not work with the new version. I have uninstalled and reinstalled and the setting button does not work. Does anyone else have this problem?

Is not a settings button!

Then if the rainbow button on the top left is not the menu>settings button, then where is the settings button, so I can change my username? When I press on the rainbow button on the top left, it does nothing!

How can I access settings? Why does no one know the answer to this? You can access settings through the menu on android. Not available on Windows???

Can you tell me why the settings button in the top left does not work? It still does not work with the new version. I have uninstalled and reinstalled and the settings button does not work. Does anyone else have this problem?

Still awesome we didn't have to wait a year like most apps
Windows Central Newsletter
Get the best of Windows Central in in your inbox, every day!
Thank you for signing up to Windows Central. You will receive a verification email shortly.
There was a problem. Please refresh the page and try again.