A range of new headsets are in the works for Xbox One and Windows 10 to take advantage of the new Xbox Wireless protocol, and Turtle Beach is among the first out of the gate.
The Stealth 700 is a brand new Xbox-focused headset, which also works with Windows 10 PCs that either have Bluetooth, Xbox Wireless built-in (like the Surface Book 2 15-incher, or that use the Xbox Wireless USB dongle, which is set for its own miniaturized refresh in early 2018.
At first, I had some major signal problems with the headset, but after updating the firmware, I discovered a wonderfully versatile, powerful, and affordable wireless headset. This is our Turtle Beach Stealth 700 review.
Turtle Beach Stealth 700 specs
Swipe to scroll horizontally
| Category | Spec |
| --- | --- |
| Audio Connection | Direct Wireless Connection (3.5mm) |
| Speaker frequency response | 20Hz-20kHz |
| Headset Power | Battery |
| Battery | Up to 10 Hours |
| Speaker size | 50mm with Neodymium Magnets |
| Microphone | Flip-up omni-directional |
| Headband/earpad material | Synthetic leather with foam cushion |
| Ear cushion | Bonded leather with foam cushion |
| In the box | Headset and USB cable |
| Price | $149.95 |
Turtle Beach Stealth 700 design, comfort, and durability
The Turtle Beach Stealth 700 sports a familiar design, particularly if you're used to previous Stealth headsets from the company, namely the Stealth 420. The headband is made of plastic, with a small but comfortable bonded leather cushion along the inside of the top part. Both headphones can be adjusted to suit larger or smaller heads as usual, and the earphones themselves can rotate and pivot, ensuring a snug fit around your head.
Speaking of bonded leather, the cups on the Stealth 700 feel like the Stealth 420+. They're comfortable and airy and haven't gotten clammy for me even in long gaming sessions. They fit over your ear and isolate sound pretty well.
The plastics used are a little on the lower-end, but that's to be expected at this price point. The headset doesn't feel as dense as Turtle Beach's more expensive Elite Pro range, but it feels sturdy enough to last a decent amount of punishment. The headband itself is quite malleable.
The headset uses a combination of matte and gloss plastics to produce its look, with a unique angled hinge for each ear cup. The left side has a small flip microphone that fits smartly against the angle of the hinge when not in use. This position also mutes the mic, which is a nice touch.
The buttons and controls are all on the left side, with two volume controls for chat and audio, a button for Turtle Beach's "Superhuman Hearing" mode, Bluetooth pairing, and power. Each button has a different symbol printed on it, which makes it easy to figure out which one you're pressing. However, they're coated in a rough rubbery material that is frustratingly prone to picking up smudges and dust, and it's quite hard to clean.
Finally, there's a separate Xbox Wireless pairing button, also coated in rubber. The actual "click" required to activate the button is buried far below the rubber, however.
Overall, the Stealth 700's unique angular design gives it a distinct look among the company's other headsets, producing a style that marries functionality and design. As a budget headset, don't expect the most expensive materials or a reassuringly dense construction, but it feels sturdy enough to last a long time.
Turtle Beach Stealth 700 audio
Turtle Beach put their 50-mm drivers into this headset, and they pack a punch. While the audio is lacking some of the customizability found in Turtle Beach's more expensive headsets, this one provides nice all-around sound right out of the box.
Good surround sound headsets have helped me gain an edge in shooters. I've gotten kills as a direct result of being able to hear the positions of enemies, and for that, I tend to turn to headsets with some form of virtual surround sound, like DTS 7.1 found in Turtle Beach's Elite Pro Tournament range. However, recently Microsoft has offered its own version of "spatial audio," dubbed Windows Sonic, and that's what is advertised on the box with the Stealth 700.
I'm not a huge fan of Windows Sonic for music, but it's surprisingly competent for gaming. You're losing out on some of the richness and clarity with this cheaper set, but Windows Sonic helps them punch well above their weight, especially in games. For music, they have a tinny quality that can obscure some finer instrumental details, but they're by no means bad.
You see, these are wireless. There's no dock, and no dongle to speak of (OK, you do have to charge them with a cable, but we're nearly there). When I first set the headset up, I got some weird pitch-bending issues and intermittent connectivity. They utilize Xbox Wireless to connect directly to the box, similarly to your controllers. While we've been using this tech for our gamepads for years, the implementation of audio is relatively new.
After having some issues, I decided to heed the instruction's advice to update the headset's firmware. Thankfully, all my issues evaporated as a result.
I had far more issues with the Stealth 700 on my Windows PC, however, attempting to utilize the Bluetooth feature. Whether the issue was the headset or my Razer laptop, I'm not sure, but Windows simply didn't like the drivers that the headset installed once I'd paired it. While it worked at first, as soon as I opened the Volume Mixer, it actually crashed the Windows shell, which is impressive (in a bad way). The headset's Bluetooth feature worked perfectly well with my phone, however, so I'm guessing there are just some issues with the Windows driver.
The headset comes with active noise cancellation too, which is a nice benefit if you're looking to be fully immersed without any background noise. On the downside, though, you may find yourself inadvertently yelling, as you won't be able to hear your own voice. This headset is listed as having mic monitoring and recording feedback, so you can hear yourself speak and prevent yourself from yelling. But despite turning it up to maximum volume in the firmware software, I simply couldn't hear myself, which is a shame. On the plus side, those I grouped with said I sounded crystal clear on the other end.
Update, March 27, 2018: Since writing about the Stealth 700's lack of mic monitoring, Turtle Beach issued a firmware update to fix this issue. It's now crystal clear and impressively loud. Awesome!
At this price point, it's hard to fault the quality of the audio in the Stealth 700, but it does seem like, as with many Turtle Beach headsets, there are some early software and firmware kinks.
Turtle Beach Stealth 700 review conclusion
While I couldn't get the Bluetooth working on my PC, most of you will probably be planning to pick this headset up for Xbox, and it is there where it really shines.
You get a comfortable, unique design, a satisfying audio experience elevated by Windows Sonic, and a crystal clear chat experience, and that makes this a headset worth consideration.
Pros:
Affordable price point at $145.95
Xbox Wireless works well and is super convenient.
Solid audio experience with Windows Sonic.
Cons:
Bluetooth drivers for PC seem to have issues.
While software, drivers, and firmware issues hinder the potential versatility of this headset as a solution across PC and Xbox One, it's a great wireless solution for console owners at an affordable price.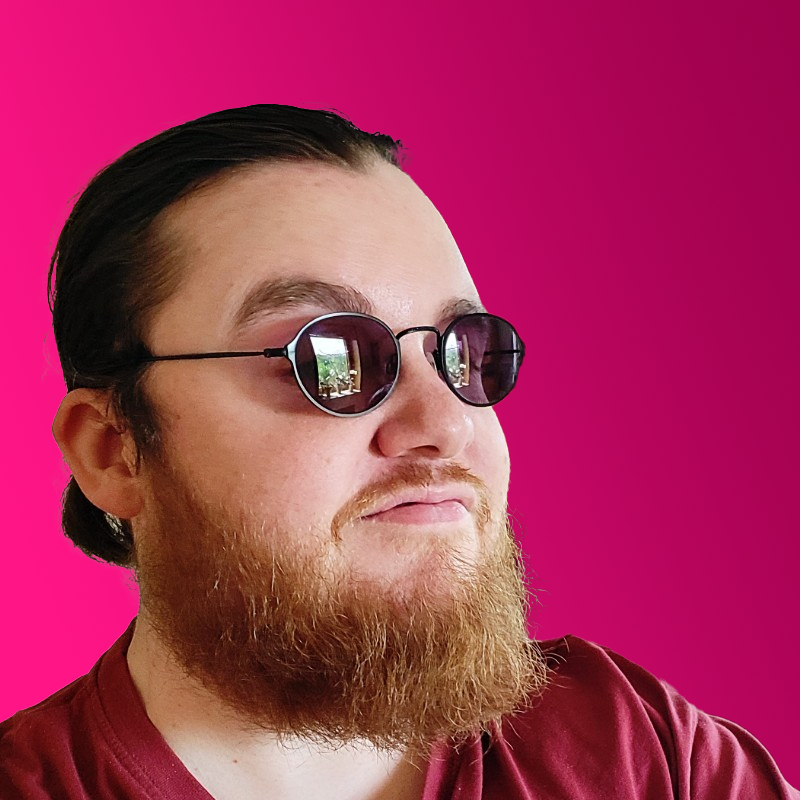 Jez Corden a Managing Editor at Windows Central, focusing primarily on all things Xbox and gaming. Jez is known for breaking exclusive news and analysis as relates to the Microsoft ecosystem while being powered by caffeine. Follow on Twitter @JezCorden and listen to his Xbox Two podcast, all about, you guessed it, Xbox!