Surface Book 2 15-inch review: The ultimate Windows laptop gets bigger and better
The Surface Book 2 15-inch is more than just a bigger version of its 13-inch sibling. It's the most capable and performant Surface portable I've tested — and may be the best laptop ever.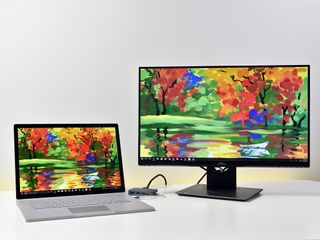 It's easy to dismiss the Surface Book 2 15-inch model as just a bigger version of the 13-inch. After all, it is physically bigger, heavier, and it sports a display that's one and a half inches larger. But to do so misses the more significant point: the Surface Book 2 15-inch is a monster of a PC for raw performance and computational power.
Microsoft calls Surface Book 2 a "powerhouse." It was not exaggerating. The 15-inch model may go down as the best laptop on the planet. I've spent the last week with it and I'm confident no other laptop can do as much as well as the Surface Book 2 15-inch.
About this Surface Book 2 review
Microsoft supplied a loaner Surface Book 2 15-inch for review purposes. The unit tested features a Core i7-8650U processor, with 16GB of RAM and 1TB of storage. It costs $3,299. Starting price of the 15-inch model begins at $2,499 with the same specifications but only 256GB of storage. A middle variant has 512GB of storage and costs $2,899.
Check out our review of the smaller 13-inch Surface Book 2
Technically a beast
Microsoft Surface Book 2 15 specifications
The Surface Book 2 15 only has three tiers differing just in storage options: 256GB, 512GB, or 1TB. Everything else, including the Core i7 processor, RAM, and discrete NVIDIA graphics is the same.
Swipe to scroll horizontally
Category
Surface Book 2 15 inch
Processor
Intel Core i7-8650U (4.2GHz)
Display size
15 inch
1600:1 contrast ratio
Display resolution
3240 x 2160
3:2 aspect
260 PPI
RAM
16GB
Native graphics
Intel UHD Graphics 620
Discrete graphics
NVIDIA GTX 1060 (6GB)
Storage
256GB, 512GB, or 1TB
Weight
Total: 1,905g (4.20lbs)
Tablet: 817g (1.80lbs)
Full Surface Book 2 specifications
The big deal here with the Core i7 processor is it is the brand-new 8th generation version that goes from a dual-core to quad-core. Up until now, only more massive laptops with 45W processors were quad-core, but now Ultrabooks with 15W motherboards can get double the cores and threads. That matters less for running a web browser or Windows Store apps and more for CPU-intensive applications like CAD, video and photo rendering, 3D model makers, or crunching large amounts of data in Excel or engineering applications.
More interestingly, the Surface Book 2 15 has the same processor as the 13-inch Core i7 model, but it has a higher TDP at 20W instead of 15W. That means the 15-inch model should run and maintain higher CPU speeds for longer durations given the same test environment. Microsoft was able to do this by including active cooling – a CPU fan – in the 15-inch model, which is eschewed in the 13-inch variant.
At least with the 1TB version Microsoft is using a Samsung PCIe NVMe solid-state drive (SDD), which is an excellent choice for those concerned about performance.
As summarized, here is how the Surface Book 2 15 with Core i7 differs from the 13-inch variant:
Core i7 with a thermal design point (TDP) of 20W compared to just 15W in the 13-inch.
Fan for the CPU in the tablet half of the Surface Book 2 15.
NVIDIA GTX 1060 with 6GB of video memory instead of an NVIDIA GTX 1050 with 2GB.
Larger display (15- vs 13.5-inch) with a higher resolution (3240 x 2160 vs. 3000 x 2000), but a slightly lower dot-per-inch (260 DPI vs 267).
Xbox Wireless support built-in.
Larger battery (80WHr vs. 70 WHr).
Enhanced and sRGB color profiles.
Magnetic attachment for Surface Pen (optional) works on either side of the display instead of just the left.
Slightly thinner bezels.
For the CPU and GPU, those changes result in a significantly more powerful computer, which will be demonstrated in benchmarks below.
Not messing with a good thing
Surface Book 2 15 design
Microsoft did not deviate from the original Surface Book design with the Surface Book 2. Take the 13-inch Surface Book 2 and enlarge it and you now have Surface Book 2 15. Microsoft kept everything the same except for the larger display and matching base.
The magnesium chassis of the Surface Book 2 15 is stable, smooth, and very durable. Since there is no paint – unlike the Surface Laptop in various colors – there is only concern over light scuffing rather than paint scratches. There are no creaks or weak points due to the unibody design. That also means, however, there are no entry points for repairs on the Surface Book 2 nor any way to upgrade internal components.
The claim to fame with Surface Book 1 and 2 is the ability to press a release button on the keyboard that separates the display from the main laptop body. Microsoft achieved this by putting all the PC innards – CPU, RAM, storage, Wi-Fi/Bluetooth, and some battery – into the display, while the base acts as a larger battery and houses the full NVIDIA GPU. It's a fantastic feat of engineering.
The display removed from the base can act as a standalone PC tablet with multiple hours of battery life. It can also be reversed to bring the screen closer to the user (e.g., when watching a movie) or lay down flat ("studio mode"), which simulates a drafting table.
For 2017, the fulcrum hinge, which expands the base of the laptop when opened, has not changed from its predecessor. There is still the iconic "gap" when the Surface Book is closed giving the device its book-like shape. However, the muscle wire mechanism that releases the tablet from the base and the tabs that hold it secure have been rebuilt and simplified internally. The release is now much quieter when engaging, and the larger tabs reduced any screen wobble when using it as a laptop. The display can also be opened one-handed and is easy to do with the massive front notch.
At 4.2 pounds (1,905 grams) the Surface Book 2 15 is just below the average weight for 15-inch laptops with touch displays and discrete graphics.
As a tablet the Surface Book 2 15, while a bit large to hold one-handed, weighs 1.8 pounds (817 grams). Giving the tablet portion to friends and everyone remarks how much lighter it is than expected. Considering there is a full, quad-core Core i7 processor with 1TB of storage and 16GB of RAM behind that display, the tablet is quite remarkable for its size and weight.
A delight to behold
Surface Book 2 display and inking
Featuring a 3240 x 2160 PixelSense LCD touch display with a 1600:1 contrast ratio and 3:2 aspect the screen in the Surface Book 2 15 is excellent.
A calibration test revealed 98 percent sRGB and 75 percent Adobe RGB coverage, which is near the high-end, but slightly below the 13-inch model at 99 percent and 80 percent, respectively. Colors looked bright, contrasty, and the backlight is evenly distributed. Glare is also not an issue though it is a glossy display. The bezels are slightly thinner on the 15-inch model than the 13-inch.
Display brightness is also excellent, though not extraordinary, compared to some newer laptops with an outdoor mode. There is an auto-adjust sensor to manipulate display brightness based on ambient room light. It works well and evidently uses direct current to reduce some subtle screen flickering that cheaper displays exhibit.
There is some minor light bleed found in all LCD type displays, but it is only noticeable during initial boot when the display brightness is maxed on a gray background and not during usage.
Microsoft no longer includes a Surface Pen with the Surface Book – just like with Surface Pro – so users will need to pay another $99 (or use an older Surface Pen). The Surface Book 2 supports 4,096 levels of pressure and tilt support, and offers a mere 21-millisecond latency thanks to Microsoft's custom PixelSense Accelerator chip — though that's only with the new Surface Pen.
While I'm no artist, I enjoyed using the Surface Pen especially with the display in "studio mode" (reversed display). For taking notes, signing a PDF document, or drawing the Surface Book 2 appears to deliver the same level of digital inking as the new Surface Pro.
In the upper bezel of the display sits a 5MP front-facing camera with dual microphones capable of 1080P video for Skype calls. Video quality is excellent; the Surface team worked with their Microsoft cohorts on the Skype team to make sure viewing angles, width, and color were optimized for the video phone service.
That camera area also houses the Windows Hello infrared facial recognition system. Matching Surface Pro and Surface Laptop, the Surface Book 2 now has an instant-on mode for quicker resume times from standby. With Windows Hello, biometric login times are significantly faster than the original Surface Book due to improved hardware.
Clickity
Surface Book 2 15 trackpad and keyboard
There are a few subtle changes in the new Surface Book 2 keyboard. Key travel was marginally reduced from 1.6mm to 1.55mm (that difference is less than the width of a human hair). The response curve for key return now matches the tuning of Surface Laptop. The F1 and F2 secondary functions now control display backlight (instead of FN + Backspace).
The Surface Book 2 typing experience is better than the original Surface Book. Key clicking is also now quieter, drawing less attention when you're mashing away at that term paper in a silent library.
There is still a three-stage backlight for the keyboard. It works well, but you'll have to manually enable it through the F7 key.
Image 1 of 2
The trackpad is glass-covered, very smooth and broad. Like the keyboard, the trackpad in the 15-inch is the same size as the 13-inch model. That seems like a missed opportunity as the Surface Book 2 15 has more deck space to accommodate a larger trackpad, but at no time did I feel the current size was too small, either.
Microsoft, of course, uses its Precision drivers, so all Windows 10 gestures, tracking, and tapping are perfected.
Compared to the last Surface Book the new trackpad is better for clicking and smooth for tracking. It is subtle, but Microsoft tuned the Surface Book 2 to the Surface Laptop's trackpad. These are all excellent modifications.
I have no qualms about claiming – like the Surface Book 2 13 – the Surface Book 2 15 easily has the best keyboard and trackpad of any Windows device I have ever tested. It's no contest.
Why no Thunderbolt 3?
Surface Book 2 15 ports
Whereas the Surface Laptop is now the "true" Surface Ultrabook, the Surface Book 2 is now a full-fledged workstation. That is reflected in performance as well port selection.
Microsoft kept the two USB Type-A 3.1 ports on the left side with a full SD card slot for photographers. On the right is the proprietary Surface Connect port used for the modestly-sized 102W charger. That port also doubles as a connector for the Surface Dock port expander.
Instead of a DisplayPort, however, Microsoft chose a USB Type-C 3.1 port, bringing the Surface Book 2 a bit more into the future compared to Surface Laptop and Surface Pro. The port can charge Surface Book 2 – if the wall charger is high enough – charge other devices, act as a display-out or can be used for data, e.g., a Type-C hub.
When splitting it between power, data, and display, such as through a port hub, users will get only two data lanes for the screen. That results in a maximum secondary display resolution of 2880 x 1800 at 60Hz allowing the most popular resolution today — QHD (2560 x 1440) — to be used.
Alternatively, if you are only using a secondary display through USB Type-C (using all four data lanes), the Surface Book 2 supports up to a 4K output resolution at 60Hz.
What is lacking is Thunderbolt 3 – a variant and superior specification of USB Type-C. That means users will not be able to utilize an external GPU (eGPU) with the Surface Book 2 nor power multiple 4K displays at 60Hz through a single port. It's not clear why Microsoft went with USB Type-C 3.1 – which lays the groundwork for Thunderbolt 3 – but did not go all the way. I'll concede eGPU use is very niche and with a GTX 1060 graphics card not entirely necessary, but it would have been excellent future proofing for such an expensive product.
Otherwise, the port selection on Surface Book 2 is excellent. Many professionals still need the SD card slot and USB Type-C 3.1 is still much more useful and flexible than a DisplayPort going into 2018.
Loud and proud
Surface Book 2 audio and speakers
There are two front-firing speakers located in the upper side area of the display. Microsoft had to precision cut the glass for the barely visible speakers.
Audio quality is excellent despite the small size. The speakers are improved for 2017 and are aimed right at the user's ears. The sound was loud, crisp, and overall just excellent. Audio separation is excellent delivering a substantial stereo effect.
Dolby Audio is supported out the box and users can use Windows Sonic or Dolby Atmos for headphones to enhance the audio further.
Off. The. Charts.
Surface Book 2 15 performance
Microsoft made some hefty boasts and claims about the Surface Book 2 when it came to horsepower and performance. I'm happy to report the company was not exaggerating.
While there are straight up gaming laptops with higher benchmark scores the Surface Book 2 15 leads the class of full, non-Ultrabook laptops for this size. In fact, it competes with and even beats the Razer Blade 14 with a 45W quad-core i7 processor and the same GTX 1060 GPU for processor tests.
CPU
Geekbench 4.0 benchmarks (higher is better)
Swipe to scroll horizontally
| Device | CPU | Single core | Multi core |
| --- | --- | --- | --- |
| Surface Book 2 15 | i7-8650U | 5,036 | 14,237 |
| Surface Book 2 13 | i7-8650U | 4,862 | 14,694 |
| XPS 15 (9560) | i7-7700HQ | 4,503 | 13,587 |
| Razer Blade 2017 | i7-7700HQ | 4,277 | 13,597 |
| Surface Laptop i7 | i7-7660U | 4,714 | 9,535 |
| Surface Pro 2017 | i7-7660U | 4,513 | 9,346 |
| Surface Book | i7-6600U | 3,977 | 7,486 |
Compared to the original Surface Book the Surface Book 2 has a higher single core score and nearly doubles the multi-core, due to the new quad-core abilities. More significantly, a 20W Ultrabook processor handily beat a 45W quad-core chip – last year's flagship Intel i7-7700HQ. That's remarkable progress.
GPU
Geekbench 4.0 CUDA (higher is better)
Swipe to scroll horizontally
| Laptop | GPU | Score |
| --- | --- | --- |
| Razer Blade 2017 | GTX 1060 | 138,758 |
| Surface Book 2 15 | GTX 1060 | 132,785 |
| Surface Book 2 13 | GTX 1050 | 75,665 |
| XPS 15 | GTX 1050 | 75,636 |
| Surface Book | GTX 965M | 59,945 |
While the Razer Blade's GTX 1060 edges out the Surface Book 2's GTX 1060, it's very close. Considering the Razer Blade is a straight performance gaming laptop and Surface Book 2 is not reveals its power. Compared to Surface Book with Performance Base (GTX 965M) the Surface Book 2 15 doubles its CUDA score.
PCMark
PCMark Home Conventional 3.0
Swipe to scroll horizontally
| Device | Score | Comparison |
| --- | --- | --- |
| Razer Blade | 3,280 | Better than 66 percent of all results |
| Razer Blade Stealth | 3,115 | Better than 58 percent of all results |
| Surface Laptop i7 | 3,156 | Better than 62 percent of all results |
| Surface Book 2 15 | 3,038 | Better than 57 percent of all results |
| Surface Book 2 13 | 3,090 | Better than 57 percent of all results |
| Surface Pro 2017 i7 | 3,055 | Better than 57 percent of all results |
| Surface Laptop i5 | 2,494 | Better than 40 percent of all results |
SSD
CrystalDiskMark (higher is better)
Swipe to scroll horizontally
| Device | Read | Write |
| --- | --- | --- |
| Surface Book 2 1TB | 1,411 MB/s | 1,202 MB/s |
| Surface Book 2 (updates) | 2,428 MB/s | 730 MB/s |
| Surface Laptop i7 | 486 MB/s | 244 MB/s |
| Surface Pro 2017 | 1,284 MB/s | 963 MB/s |
| Surface Book 1TB | 1,018 MB/s | 967 MB/s |
| Surface Laptop i5 | 423 MB/s | 237 MB/s |
The Samsung PCIe NVMe SSD appears to be a good one with solid read and write speeds for this class of device. While there are faster storage options, e.g., Samsung 960 PRO for most users the storage speeds are excellent and performant.
Update August 15, 2018: Re-testing Surface Book 2 after many firmware updates reveals that Microsoft has dramatically increased read speed from 1,411 MB/s to 2,428 MB/s. However, write speeds took a bit of a tumble likely related to Intel and Specture patches.
Taking a closer look at the new PCMark 10 the Surface Book 2 15 gets a score of 4,323, which is better than 51 percent of all results. That number puts the Surface Book 2 15 just below a gaming PC classification and well ahead of a standard productivity laptop.
Putting aside synthetic benchmarks is real-world gaming. Comparing 2016's Gears of War 4, which has multiple graphics configurations and a built-in benchmark, we can compare the Surface Book 2 15 to the newer 13-inch model with a GTX 1050 and the older Surface Book with Performance Base and its GTX 965M:
Gears of War 4 UWP
Swipe to scroll horizontally
| Laptop | Resolution | Graphics presets | V-Sync | Average frame rate |
| --- | --- | --- | --- | --- |
| Surface Book 2 15" | Medium | 1620 x 1080 | Off | 96 FPS |
| Surface Book 2 13" | Medium | 1620 x 1080 | Off | 65 FPS |
| Surface Book P. Base | Medium | 1620 x 1080 | Off | 47 FPS |
Surface Book 2 15 effectively doubles the frames-per-second (FPS) rate of the Surface Book with Performance Base. That is a massive improvement. With that much overhead, a user could enable high or ultra-graphics while still being well above 30 FPS.
In Id's DOOM (2016) I was able to get over 30 FPS when set to High graphics and native resolution (3240 x 2160). Destiny 2 hits 60 FPS as well, though only at 1282 x 728, which is still very enjoyable. Playing an intense game like Resident Evil 7 biohazard is also a cinch for the Surface Book 2.
Rig for silent running
Surface Book 2 15 fan, heat, noise, and battery
Microsoft did an excellent job of thermal dissipation with the Surface Book 2 15. That's due in part to having fans in the tablet area for the CPU and adequate ventilation and active cooling for the GPU in the base.
During intense gaming, while maximizing the CPU and GPU the bottom of the Surface Book 2 15 did get warm peaking at 106 degrees F (41 degrees C), but it was never hot or uncomfortable. Likewise, the back of the display where the CPU resides also got warm, but never got hot to the touch.
Fan noise when gaming and using the CPU and GPU at 100 percent is audible at 53dB – you certainly will hear the rush of air being pushed out from the Surface Book's GPU. The noise, however, is never annoying like a high pitch whine, more like just rushing air being pushed out a small vent.
During normal PC use, e.g., web browsing, watching videos, using standard Windows applications noise levels were barely audible with only the CPU fan whirring on occasion. Even then, you would need to put your ear near the upper tablet area to listen for it.
While plugged in and with the processor set to performance I did hear some mild coil whine, but it was much less than the 13-inch model. Off AC power I did not hear any such noise.
Battery life gets complicated. Microsoft claims 17 hours based on a closed-video feedback loop. It's a decent benchmark to compare with other laptops tested the same way, but it's also a rare use case for a laptop. Real world use, loading websites, editing photos, some light gaming, and the like will hit the battery harder. I was able to comfortably get 8-10 hours a day out of the Surface Book 2 15, and I'm a relatively heavy work user. Throwing on battery saver and keeping the display brightness down should easily yield a few more hours.
Those numbers shift, however, if taxing that GTX 1060 GPU. For instance, I played Destiny 2 (2017) for 80 minutes and the battery dropped from 99 percent to 57. That yields around two and half hours of intense gameplay — even the massive batteries in the Surface Book 2 15 can't hold up for hours on end, but that's long been the story for mobile PC gamers. In normal day-to-day use most tasks won't call upon the GPU for nearly as long or as hard as hours of gaming will.
As a tablet the Surface Book 2's top half is about 20 percent of its total capacity. When used alone you can expect about 20 percent of the battery life of the whole Surface Book 2, though that's also without the battery-taxing GPU in the base. I fired up Netflix and set the display brightness to 50 percent and the tablet half alone got close to two and a half hours of non-stop Stranger Things. That's not terrible, but also not fantastic. It's also right in line with what I get from the smaller 13-inch Surface Book 2 in tablet mode, as well as the original Surface Book. Pushing display brightness down to 25%, which is still very enjoyable, or using Battery Saver pushes tablet battery life closer to three hours.
After depleting the battery dropping the tablet back onto the base leaves around 80 percent battery in total.
The Surface Book 2 15 simply has outstanding battery life. I never felt I had to take the 102W AC wall charger with me for the day or monitor my usage to preserve the battery. Of course, how you use the Surface Book 2 untethered will significantly affect your experience, but even for those pushing the device hard should be pleased.
One note of caution, however. During intense gaming with the screen brightness set to high and performance mode engaged the power supply unit (PSU) cannot recharge the battery faster than it can deplete - the 102W charger is simply not enough for the GTX 1060. That means if you game for two or three hours straight you may drain the battery. To alleviate this Microsoft should sell a larger wattage PSU for those who need more power. While not a gaming laptop per se the Surface Book 2 15 clearly blurs the lines, its power brick may be too small for real power users.
Update 11/17/17: A Microsoft spokesperson has responded to the battery drain issue. We'll have more about this is in the coming days.
Finally, for stress testing the CPU held up after extended duration in a 68 degree F room (20 degrees C) with some minor power-limit throttling, but still maintained above 2.5GHz for max core frequency. Core TDP wattage dropped down to 12W from a high of 25W, but overall CPU speeds never veered far from the maximum. This contrasts with the Surface Book 2 13, which being passively cooled, did see greater reduced CPU speeds during extended usage while running at 100 percent.
Exceeding lofty expectations
Surface Book 2 15: The Bottom Line
It's not hyperbolic to state that the Surface Book 2 15 is a real monster for performance. The experience is like combining a Dell XPS 15 (9560) with the gaming ability of the Razer Blade (2017), but with the inking and tablet abilities known to Surface.
The hardware is outstanding. Everything is a delightful experience to use whether it is the keyboard, display, trackpad, audio, and especially raw performance. Being able to seriously game on a Surface is a first for Microsoft hardware, and it's exciting. Sure, the Surface Book with Performance Base could game too, but it was more a foot in the door rather than a serious gaming PC.
As seen in my results the Surface Book 2 15 effectively doubles that device's graphics performance, which is incredible. Forget the comparison to the original Surface Book with its discrete 1GB GPU, which is barely a blip in comparison.
Crazy performance though is one thing, but the battery life is the icing on the cake. Sitting on the couch and using Surface Book 2 15 for 3 hours and seeing 78 percent battery still left makes it hard to kill for casual usage. At night, playing Destiny 2 for over an hour without plugging in for power yet still have 60 percent battery left was also striking.
That's not to say everything is perfect. Microsoft's Windows Mixed Reality Ultra seems to be an afterthought with the Surface Book 2. With no HDMI port – which all Windows Mixed Reality headsets use – consumers need to get a USB Type-C to HDMI converter. Moreover, they should get a USB-C hub with HDMI and USB Type-A, because those Type-A ports are on the other side of the laptop which makes splitting the cable difficult. Even then, the display looked weird to me with a subtle pulsing almost as if the refresh rate was off. It was not enjoyable compared to other laptops. My hunch is this is a software or converter issue. Microsoft has a special HDMI converter that can be used for Windows Mixed Reality, and I am told the experience should be fine, so this may be just an early-adopter issue with matching the right components (I'll update this review if that changes).
Microsoft missed an opportunity by not including Thunderbolt 3 support, which just seems weird since there's already a USB Type-C port. I can already hear some enthusiasts lamenting how close this laptop is to perfection – and they're not wrong. It's a bizarre oversight when so much else was done right.
Others will opine that Microsoft does not include the Surface Pen this time around, but I see that as forgivable mostly because I rarely use the pen myself (even if I think it works great). Microsoft says they sunk those costs from the pen back into using higher quality components – we'll have to take them at their word.
But those complaints are minimal. The overall experience with Surface Book 2 is fabulous. During my testing, I didn't experience any bugs, quirks, crashes, failure of the Windows Hello camera, random battery drains, or failures to turn on. I mention those because those were all common issues with the original Surface Book launch two years ago. Like the new Surface Pro and Surface Laptop, the Surface Book 2 feels complete and not rushed to market like the original (it was timed to launch with Windows 10).
Sure, it's expensive as hell. Paying $3,299 for the 1TB model is crazy, but it is $100 cheaper than a similarly configured Apple MacBook Pro 15-inch. And that laptop doesn't have a touch display, turn into a tablet, or handle graphics as well. I won't even mention that butterfly-switch keyboard, missing ports or SD card slot. Compared to other PC laptops you can find better deals – and still be very happy – but the Surface Book 2 15 is worth it if you can afford it.
I have a lot of laptops at my disposal, but it is the Surface Book 2 15 that does everything. Gaming, inking, tablet, productivity, all the ports I need, excellent typing and that outstanding battery life. There is no other device on the planet right now that is as capable as the Surface Book 2 15 and that says a lot seeing all the great hardware HP, Dell, Lenovo and the rest are bringing to market.
The Surface Book 2 15 is not just the ultimate laptop it may very well be the ultimate PC.
Pros:
Excellent build quality and features.
A true gaming PC with outstanding performance.
All-day battery life.
It does everything a PC an do in 2017.
Cons:
Very expensive.
No Thunderbolt 3 or eGPU support.
Windows Mixed Reality seems like an afterthought.
Get the Windows Central Newsletter
All the latest news, reviews, and guides for Windows and Xbox diehards.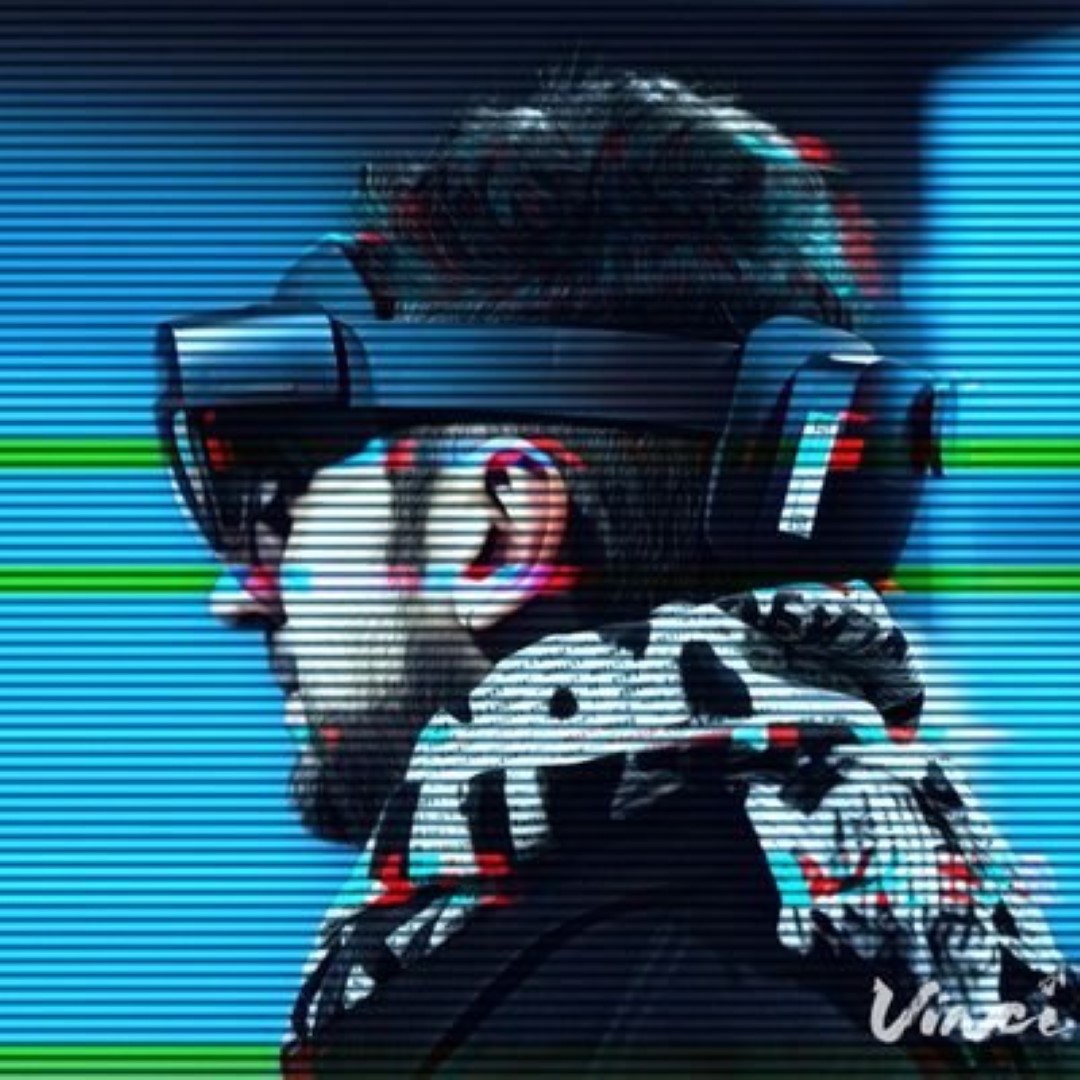 Daniel Rubino is the Editor-in-chief of Windows Central, head reviewer, podcast co-host, and analyst. He has been covering Microsoft since 2007 when this site was called WMExperts (and later Windows Phone Central). His interests include Windows, laptops, next-gen computing, and for some reason, watches. Before all this tech stuff, he worked on a Ph.D. in linguistics, watched people sleep (for medical purposes!), and ran the projectors at movie theaters because it was fun.