Dell's XPS 15 is one of the most recognizable emblems of the PC resurgence. I first reviewed the XPS 15 (9530) back in 2014, before the near-bezel-less Infinity Edge display became a thing. Since then, the XPS 15 has grown to be one of the most respected "powerhouse" laptops for professionals, students and people switching from MacBook Pros.
In 2017, Dell is back with a refreshed model, dubbed the XPS 15 (9560). Featuring an all new GPU, updated CPU, and an optional fingerprint reader, it's the sum of these parts that make the XPS 15 stand out from the crowd. It's still the "beast" that everyone expects, but even more so.
About this Dell XPS 15 review
The Dell XPS 15 (9360) here was purchased and is not a review unit supplied by Dell. It is the Full HD version (1920x1080) with a matte, non-touch display. It features a Core i7-7700HQ quad-core processor, 16GB of RAM, 512GB of solid-state-drive (SSD) storage, a 97WHr battery, and it includes the optional fingerprint reader.
Its price was $1,724.99, not including tax or expedited shipping.
Specifications and what's new in 2017
Last year's model, the 9550 (see my review), is very similar to the refreshed 9560, but there are some fundamental differences.
Swipe to scroll horizontally
Category
Dell XPS 15 9550
Dell XPS 15 9560
Processor
Intel Core i3-6100H (3M Cache, up to 2.7GHz)
Intel Core i5-6300HQ (6M Cache, up to 3.2GHz)
Intel Core i7-6700HQ (6M Cache, up to 3.5GHz)
Intel Core i3-7100H (3M Cache, up to 3.0GHz)
Intel Core i5-7300HQ (6M Cache, up to 3.5GHz)
Intel Core i7-7700HQ (6M Cache, up to 3.8GHz)
RAM
8/16GB DDR4 at 2133MHz
8/16/32GB DDR4 at 2400MHz
GPU
Intel HD Graphics 530
NVIDIA GTX 960M with 2GB GDDR5
Intel HD Graphics 630
NVIDIA GTX 1050 with 4GB GDDR5
Display
15.6-inch
1080p matte non-touch
4K glossy touch
15.6-inch
1080p matte non-touch
4K glossy touch
Storage
500GB HDD + 32GB Flash
1TB HDD + 32GB Flash
256GB/1TB PCIe SSD
500GB HDD + 32GB Flash
1TB HDD + 32GB Flash
256/512GB/1TB PCIe SSD
SSD Type
Samsung PM951
Samsung PM961
Ports
HDMI 1.4
USB 3.0 (x2) with PowerShare
Headset jack
SD card reader (SD, SDHC, SDXC)
Kensington lock slot
USB Type-C Thunderbolt 3
HDMI 1.4
USB 3.0 (x2) with PowerShare
Headset jack
SD card reader (SD, SDHC, SDXC)
Kensington Lock slot
USB Type-C Thunderbolt 3
Battery
56/84WHr
56/97WHr
Fingerprint Reader
No
Yes (optional)
Wireless
Dell 1830
Killer 1535
The biggest changes are the improved GPU, a NVIDIA GTX 1050 — which as we'll see below, is significantly better than last year's GTX 960m — a faster SSD, faster RAM, and the optional fingerprint scanner for Windows Hello.
Everything else, including the design, materials, ports, and even the display types for both Full HD and 4K variants, are the same. The Precision trackpad and keyboard also have no changes or improvements, and there are no new color options either (unlike the smaller XPS 13 (9360)).
Dell XPS 15 9550 vs. XPS 15 9560: What's different and should you upgrade?
Like with the XPS 13 (9360), Dell is playing it safe with the XPS 15 (9560). The current design and Infinity Edge display are working well for Dell, so it is not rocking the boat this year. That's good and bad as Dell might need to get a little aggressive. On the other hand, I can't blame the company for sticking with what works.
XPS 15 design: Sticking with the same
The XPS 15 (9560) is the same build as last year's 9550 model. Dell uses machined aluminum on the outside with a combo of carbon fiber and soft-touch paint on the inside. I call this the "Oreo effect" because when closed you have a beautiful metal hard-shell on the outside, but it's soft and plush on the inside for typing and user interaction.
Carbon fiber lets Dell keep the weight down significantly. On my Full HD version, the weight of the device is exactly 4.32lbs (1.96kg), which is a slight increase from last year's 4.29lbs (1.94kg), due to the new larger battery. The 4K touch-panel version is slightly heavier at just over 4.4lbs (2kg). That weight is respectable, because the dual-core — but all CNC-machined metal — HP Spectre x360 15 is just over 4.4lbs (2kg), even though it packs less punch and has a smaller battery. However, some people may prefer HP's all-metal feel, which screams premium.
Image 1 of 2
The soft-touch paint surprisingly has no reliability issues. Versions from three years ago, still hold up with no wear. The only downside is it does pick up oils from your hands, and you'll occasionally want to wipe the smears.
The bottom line is the build quality of the XPS 15 is rock solid, and it provides a unique experience amongst current laptops. It works, and Dell knows that, which is why it's not changing it this year. I am a bit confused as to why the XPS 13 (9360) gets a rose gold color option while the XPS 15 is stuck with "play-it-safe" silver. An XPS 15 in that gorgeous copper hue would be a nice way to spice things up a bit.
Say Hello to my little fingerprint reader
Dell has finally shaped up and is now offering a $25 optional fingerprint reader for the XPS 15. It's a no-brainer add-on purchase. This feature lets you log into Windows 10 using Windows Hello bio-authentication and was a sorely-missed opportunity with last year's 9550.
It works very well. The fingerprint reader is made by Synaptics and is quite fast. It's the modern touch-type and not the old swipe ones that Lenovo laptops used for years.
Nonetheless, it seems like Dell phoned it in with this option. It looks like they just drilled out a square space and put in the reader. There's no LED light to help guide you in the dark or even a bezel that would give you a differentiator to blindly feel for it.
My gut tells me Dell knew it would be dinged heavily in reviews for not embracing modern and convenient security features and added this at the last minute. Dell is familiar with IR cameras and facial recognition technology. Its new Latitude 7280 has both facial recognition (below the display) and a recessed, highly-visible fingerprint reader. The version on the XPS 15 feels like a last-minute hardware hack.
Dell could do better, and this is below the XPS signature fit and feel that consumers expect. But it works well, and I use it every time I turn on the XPS 15.
Display: Full HD matte glory or jaw-dropping 4K
I have previously reviewed the 4K (3840 x 2160) version of the IGZO display supplied by Sharp and used exclusively by Dell in its XPS line. It's a remarkable display and the best 4K panel on the market for a laptop bar none. It has a very high color gamut ("100 percent minimum Adobe RGB," according to Dell, and in my tests it seems to hold up, though it's closer to 97 percent) with excellent contrast. And it is brilliant. There is also the Dell Color Premier app, which lets users switch between Vivid, rRGB, or customize it for your professional needs.
If you are a graphics professional, work in video or photography the 4K panel should be your choice.
For my needs, however, I prefer Dell's Full HD (1920x1080) option. In fact, I know quite a few Dell employees — even those who work on the XPS line — who also prefer Full HD. It's not appropriate to view Full HD versus 4K just as a financial decision (although at $300 more for the 4K option certainly is one). The Full HD display is matte and non-touch and offers a significantly different experience. The anti-glare ability is important for those of us who read and write a lot on a laptop, and I adore it.
Plus, you are looking at two to three more hours of battery life with the Full HD choice. So, yes, I willingly choose to use matte Full HD over 4K and have no regrets.
The panels for the 9560 are the same as last year's 9550. Check out the images above and below for a comparison of the 4K versus Full HD both for glare and text quality.
All you need to know is that both display types are at the top of their games. Even the matte Full HD is the best I have seen. I did find whites to be "warm," erring on the yellow side, but you can recalibrate or adjust using the Intel Graphics Settings located in the taskbar area to make it "cooler."
Keyboard and Precision trackpad are solid performers
The XPS 15's keyboard still maintains the same plastic keys with 1.3mm of travel, which is a bit on the shallow side. By comparison, the HP Spectre x360 15 has 1.5mm of travel with metal keys and offers a significantly better experience.
Keys are backlit and turn on automatically based on the surrounding environment. The backlight brightens the letters and surrounds the keys. There are also two levels of brightness that users can select using the Function key. The keys are black and the backlight is white, so contrast is good.
The best way I can describe Dell's XPS keyboards is that they are satisfactory. They work, I type well on them, but it's not a bragging experience. I still consider the keyboards on the Lenovo, Surface Book, and HP's Spectre lines to be better. I think Dell could improve here and would like to see some advances the next time around.
Luckily, Dell redeems itself with its huge trackpad. Moreover, it's Precision relying on Microsoft's drivers and settings for performance versus Synaptics, which I only tolerate these days. The XPS 15's trackpad is fantastic and just below the Surface Book's, which is a massive compliment.
Performance, benchmarks and the magnificent NVIDIA GTX 1050
Dell lets you configure the XPS 15 with a diverse array of options. The processors are the new seventh Generation Intel "Kaby Lake," and come in dual-core Core i3, or the higher-end quad-core Core i5 or i7.
I want to be clear: The quad-core Intel processor used in the XPS 15 is what sets it apart from the Surface Book or HP Spectre x360 15, which are dual-core only. There is a huge difference in performance between a 15-watt dual-core CPU and a 45-watt quad-core. But not everyone needs quad-core. It's perfect for gaming, video editing, architects, and anyone who needs to crunch a lot of data, but casual computing can go very far with a dual-core Core i7.
Performance wise, here is how the XPS 15 with Core i7-7700HQ stacks up other other Core i7 machines, some dual-core, others quad.
Geekbench 4.0 benchmarks (higher is better)
Swipe to scroll horizontally
| Device | Single Core | Multi Core |
| --- | --- | --- |
| XPS 15 (9560) | 4,503 | 13,587 |
| Surface Studio | 4,200 | 13,323 |
| Razer Blade 14 | 3,774 | 12,638 |
| Razer Blade Pro | 3,660 | 12,325 |
| XPS 13 (9360) | 4,120 | 7,829 |
| Spectre x360 15 | 4,098 | 8,022 |
| Surface Book | 3,948 | 7,415 |
Looking at Geekbench 4.0, the XPS 15 is the new top performer, even besting quad-core machines such as the Surface Studio and both Razer Blades, which are all using older sixth Generation Intel "Skylake" processors. Some of that is the high clock speed of the XPS 15, which can Turbo up to an impressive 3.8GHz and some of the improvements with "Kaby Lake."
Futuremark's PCMark 8 Home Conventional also reveals some impressive numbers.
PCMark (Home Conventional 3.0)
Swipe to scroll horizontally
| Device | Score | Comparison |
| --- | --- | --- |
| XPS 15 (9560) | 3,534 | Better than 71 percent of all results |
| XPS Tower SE Core i5 | 3,420 | Better than 67 percent of all results |
| Surface Studio 980M | 3,281 | Better than 67 percent of all results |
| Razer Blade Pro | 3,223 | Better than 63 percent of all results |
| Spectre x360 15 | 2,472 | Better than 41 percent of all results |
The conclusion to be drawn with both scores is the XPS 15 (9560) with a Core i7 is a beast. It's easily one of the most powerful non-gaming laptops on the market. In fact, it's just below what a VR-certified PC would score on PCMark Home. (Average rating: 3,785).
Dell upgraded the graphics processor from the NVIDIA GTX 960m with 2GB of video memory to the brand-new "Pascal" based NVIDIA GTX 1050. now with 4GB of VRAM. It makes a huge difference. This upgrade is not a "sidegrade," or the "same GPU performance in a newer version." It's a big jump. For instance, here is how it compares in a CUDA test, which is NVIDIA's technology that uses CPU and GPU together for intensive tasks like video encoding.
Geekbench 4.0 CUDA (higher is better)
Swipe to scroll horizontally
| Device | Score |
| --- | --- |
| Razer Blade 14 GTX 1060 | 139,603 |
| GTX 980m | 85,580 |
| XPS 15 GTX 1050 | 75,636 |
| Surface Book GTX 965M | 63,029 |
| XPS 15 GTX 960m | 54,992 |
| Spectre x360 15 GT 940m | 28,868 |
What I love about those numbers is just how neatly the NVIDIA GTX 1050 fits in between the GTX 980m (once the top mobile gaming GPU) and the GTX 965m found in the Surface Book. Look at those 10K increases, which put the new GTX 1050 20,000 points ahead of the GTX 960m that it's replacing. Of course, you also see what a massive jump the GTX 1060 is compared to the GTX 1050. Make no mistake the GTX 1050 is not "close" to the GTX 1060 as the latter is in a whole different league.
For Futuremark's 3DMark Time Spy, which stresses DirectX 12, the results are similar.
3DMark (Time Spy)
Swipe to scroll horizontally
| Device | Score | Comparison |
| --- | --- | --- |
| Razer Blade Pro GTX 1080 | 5,591 | Better than 71 percent of all results |
| Surface Studio GTX 980M | 2,862 | Better than 16 percent of all results |
| Dell XPS 15 GTX 1050 | 1,789 | Better than 7 percent of all results |
| Surface Studio/Book GTX 965M | 1,531 | Better than 7 percent of all results |
| Spectre x360 GT 940m | 613 | Better than 1 percent of all results |
Here the XPS 15 (9560) with GTX 1050 falls below the GTX 980m, but ahead of the Surface Book with Performance Base with its GTX 965m as expected. It's also about three times as performant as the HP Spectre x360 15's GT 940m.
Finally, turning to storage, Dell did the right thing and put a new Samsung PM961 SSD in the XPS 15 (9560), a bump from last year's PM951. For context, the PM961 is the OEM equivalent of the Samsung 960 EVO, which I recently reviewed and dropped into a Razer Blade, which also now ships with a PM961.
CrystalDiskMark (higher is better)
Swipe to scroll horizontally
| Device | Read | Write |
| --- | --- | --- |
| Razer Blade Pro | 2,571 MB/s | 2,467 MB/s |
| Dell XPS 15 (9560) | 2,207 MB/s | 1,628 MB/s |
| Razer Blade (960 EVO) | 2,079 MB/s | 1,809 MB/s |
| Dell XPS 15 (9550) | 1,751 MB/s | 598 MB/s |
| MacBook Pro 13 (2016) | 1,549 MB/s | 1,621 MB/s |
| XPS 13 (9360) | 1,287 MB/s | 794 MB/s |
| HP Spectre x360 15 | 1,128 MB/s | 862 MB/s |
| Surface Book | 1,018 MB/s | 967 MB/s |
This SSD is excellent. Look at that 1,628 MB/s write speed, which is perfect for those who output video or transfer large files on a regular basis. Compared to last year's model, the new XPS 15 is 500 MB/s faster for read times and three times as fast for writing.
The XPS 15 is just behind the Razer Blade Pro, which uses two SSDs in a RAID zero configuration. In fact, unless you want to blow money on getting the Samsung 960 PRO, there is no reason to upgrade this SDD, unless you need more storage down the line.
Get your game on
Although not aimed at gamers, that NVIDIA GTX 1050 raises eyebrows — in a good way. It's already proven to be analogous to a GTX 970m, coming in just below the 980m and well ahead of the 960m from last year.
I found gaming on the XPS 15 to be fantastic and much better than I anticipated. While it's no Razer Blade 14 with its GTX 1060, the XPS 15 (9560) is perfect for those who game at home on a full PC but want something to use for work and occasionally game on the go.
Playing Gears of War 4 (UWP) with Vertical Sync off the game could average a respectable 56 frames per second (FPS) when graphics were set to medium. Using the "recommended" presets — a mix of medium, low, and some high textures — Gears garnered 62 FPS.
As an avid Gears of War 4 player, I was more than happy playing Full HD at 62 FPS on a 15-inch display. It looked great, loaded quickly and was a joy. While a dedicated gaming laptop could do all that on high or ultra settings for a productivity machine, I was still impressed.
Turning to the graphically-optimized DOOM (2016) and things look even better. I could set graphics to high with Vertical Sync enabled and still get 60 FPS. Tossing it to ultra yielded about 40 FPS to 45 FPS, which is still playable.
Other titles such as Killer Instinct, Pinball FX2, and even Halo Wars 2 all play great as well. For Halo Wars 2 at Full HD with anisotropic 16-times detail set to ultra and texture set to high, the game played flawlessly.
Having said that there is one drawback about gaming on the XPS 15 (9560), and that is the display response time is around five milliseconds, making ghosting visible for certain games. That flaw applies to the Full HD and 4K displays and is one of the reasons why gaming laptops are, well, gaming laptops, because they have faster, but often lesser quality, screens. Nonetheless, if you're not a gaming enthusiast I'll say that playing some first-person shooters, RTS or other casual games is more than doable and in fact enjoyable.
Just remember, the XPS 15 is a productivity laptop that can game, and not a gaming laptop that can be productive. There's a big difference.
Heat and noise
Like other laptops with Kaby Lake processors, the XPS 15 stays very cool when used for casual purposes, such as web browsing, Skype, or Windows Store apps. The fans do not kick on in idle, and even under load, they will not embarrass you in public. (The Razer Blade, on the other hand, sounds like a small hair dryer).
For peak temperatures, you will see about 130°F (54°C) near the top of the keyboard where the rear-vent pushes out air. The bottom of the laptop is closer to 104°F (40°C) after 20 minutes of intense gaming and maxing out the GPU. While warm, this is far below most gaming laptops, as expected.
When using the laptop for productivity or in Photoshop, the XPS 15 (9560) is quite cool and is never hot.
Because it's a 15-inch laptop, Dell has more room for cooling, and overall, it did a great job here, even with the NVIDIA GTX 1050.
XPS 15 audio is good but not great
Dell is still putting two speakers on the bottom front edge of the XPS 15. This design allows the speakers clearance, and they are better than most laptops on the market that only "down fire" and get muffled. Nonetheless, the right thing to do in a premium laptop like this is to put them on the sides of the keyboard or on top. As to why Dell has still not made this change I have no idea.
Image 1 of 2
Audio is overall very good, and there is the included Waves MaxxAudio Pro software for fine tuning. I didn't see any presets, which was annoying, but you do get a full equalizer, and that helps.
Like the keyboard, I don't have much to say about the speakers. They work, are loud enough and sound okay, but they're nothing revolutionary in 2017.
Wi-Fi is not so 'Killer'
Dell has begun using Killer Wireless cards in many of its high-end PCs like the XPS line and Alienware. The cards have a mixed reputation and are mostly well-known in the gaming community.
For the XPS 15 (9560) Dell uses the Killer AC-1535 card, which supports the Multi-user Multiple-input and Multiple-output (MU-MIMO) protocol for newer routers. It's a 2x2 design with additional support for 802.11a/b/g/n/ac and two spatial streams. The max wireless throughput is an impressive 867 Mbps.
On paper, it's all very imposing. Dell also does not preinstall the Killer Wireless Suite with its bag of gimmicky wireless tricks that are often the cause of performance problems. Nonetheless, this card choice by Dell is problematic.
For regular web surfing, email, Skype, or video streaming, the wireless appears to be just fine. It connects quickly, and throughput seems stable. However, when maxing performance, the driver can crash the computer's Wi-Fi. For example, say you are downloading 70GB on Steam and decide to browse the web or watch YouTube. The Windows 10 Wi-Fi indicator will get an exclamation point and drop the connection, then get a red "X," and finally cycle back on. The process will repeat. It's annoying even if rare.
Users in Dell's forums and Reddit have noted the issue, and I too experienced it. It may also be dependent on specific routers. This problem appears to be one with the driver, and Dell should be able to patch it quickly.
Update: Killer have released new drivers that fix the problem.
Since the driver update the Killer Wireless card has been performing quite well with no further issues. I'll do a deeper dive into Killer AC-1535 in a future article.
Battery life is the best
The XPS 13 and 15 series always had great battery life, so it's again refreshing to see Dell stick a bigger battery in the high-end version. There are two cell types for the XPS 15 depending on the configuration you pick. The lower end has a 56WHr battery because it leaves room for the physical hard disk drive shipped with that configuration. The higher-end XPS 15 uses a straight SSD, and with that regained extra space it gets a larger battery.
For 2017, Dell increased the high-end battery from 84WHr to 97WHr, which is impressive. That's just shy of the 100WHr limit that is allowed for commercial flights (meaning you would need to check the laptop if the battery was much larger).
Regarding battery life, there will be two determining factors. One is screen type: Full HD or 4K. The second is whether you are using the GPU or just the CPU.
Regular usage of the Full HD version easily garnered nine to ten hours of real-world use. For the 4K variant feel free to knock three hours off that as a performance tax.
Considering this laptop packs a quad-core Core i7, 16GB of RAM, and a performant GPU I'm very pleased with those results.
Standby time was also great with no discernible drops when in sleep mode.
Dell still uses its 130W AC adapter, which has a pleasing design, small footprint, and barrel-plug format. I would like to see it, however, go to a Fast Charge system down the road. It's worth noting that the battery is user replaceable should it ever wear out.
Updatability is good to go
One thing that's fun about the XPS line is Dell seems OK with you swapping out some components later on. While you obviously can't change the CPU or GPU, here is what you can upgrade or replace:
SSD – It's very simple to add a larger or faster SSD later on. (See my guide.)
Wi-Fi card – Feel free to pull out the Killer card for whatever you want. (See my guide.)
RAM – There are two DIMM slots for a max of 32GB, but they are maxed at 2400MHz. (See my guide.)
Battery – You can buy and replace the battery in case yours wears out.
Display – It is possible, though likely tricky, to swap out the screen for the 4K or FHD version if you want an upgrade, or it breaks.
I like working with Dells. They're easy to take apart, and replacing parts will take less than fifteen minutes. Luckily, with this 2017 version, there is less reason to do so. The SSD and RAM are already very fast, and most people likely won't swap out the display.
Nevertheless, if you bought an XPS 15 with 16GB of RAM and 256GB of storage, you can easily bump that to 32GB and 1TB in under an hour. That's worth noting.
XPS 15 (9560) still king of the hill
There's a lot to like about the XPS 15 (9560). Almost everything is better or faster. Whether it's the SSD, RAM, CPU or GPU, they are all upgrades in a meaningful sense. The battery is bigger, and there is now an optional — if somewhat hacky — fast fingerprint reader.
Where Dell errs is in not changing anything about the design, but that's forgivable. Perhaps less so is the Killer AC Wireless card, which is unreliable when compared to Intel's preferred offerings. There is still the goofy webcam placed on the bottom bezel, a casualty of the Infinity Edge. For some, it's a deal breaker, for others no big deal.
Other things like the keyboard and speakers are better than average. They're not great, but they're far from terrible either. They do leave room for improvement though, and seeing as how there have been zero changes in a while that is a bit disappointing. There are also limitations with the Thunderbolt 3 USB Type-C port, like the only 2x PCIe lanes instead of the preferred 4x found in other laptops. Such a restriction may affect connecting multiple 4K monitors up to the XPS 15 but is quite fine for regular consumers.
Where the XPS 15 (9560) shines is putting it all together. The XPS 15 is just a monster performer for this class of laptop. For students, engineers or graphics professionals, there is little else like it that looks this good and gets outstanding battery life. Sure, it lacks a 2-in-1 body and pen support, but some people (including myself) are very comfortable with a "traditional" laptop, even one without a touch screen. While the Surface Book and HP Spectre x360 woo with their designs and pen support, the XPS 15 is all business and muscle devouring anything in its way.
Image 1 of 2
The XPS 15 is difficult to ignore and there is a reason why Apple fans rightly see it as a viable alternative to the 15-inch MacBook Pro. It's powerful, it's sleek, it gets good battery life, and it's quite light for its size. Plus, the Infinity Edge 4K display is unreal.
Putting aside a few minor flaws and an aging design, the Dell XPS 15 (9560) is a powerhouse for the mobile professional. This year's version is the most beastly yet, and it is a blast to use.
Editor's note: The XPS 15 (9560) Signature Edition should be available in Microsoft Stores by the end of February.
Pros:
Excellent SSD, GPU, RAM and CPU options.
High-quality machined aluminum and carbon fiber build.
Best display in its class (matte FHD and glossy 4K).
Windows Hello with fingerprint scanner.
Outstanding battery life, especially in Full HD.
Great for moderate gaming.
Large Precision touchpad.
Cons:
Web camera is still oddly placed.
Wallpaper images utilized in this review are under license from Shutterstock and agsandrew. You can purchases images from that collection here.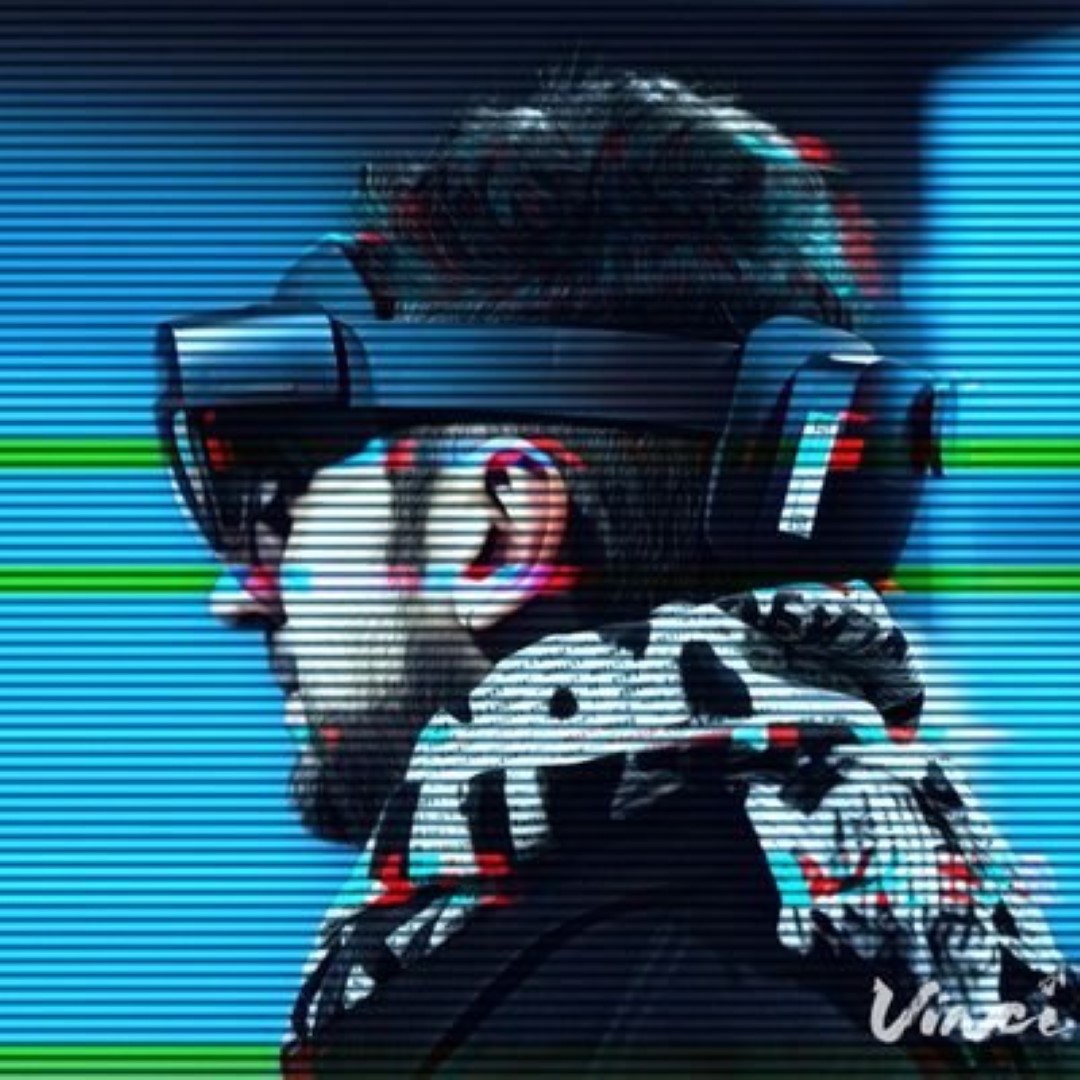 Daniel Rubino is the Editor-in-chief of Windows Central, head reviewer, podcast co-host, and analyst. He has been covering Microsoft since 2007 when this site was called WMExperts (and later Windows Phone Central). His interests include Windows, laptops, next-gen computing, and for some reason, watches. Before all this tech stuff, he worked on a Ph.D. in linguistics, watched people sleep (for medical purposes!), and ran the projectors at movie theaters because it was fun.