I've been using the Razer Blade (late-2016) with the matte full HD display for the last few weeks. Razer is easily the top-brand in this segment of hardware making their latest Blade the gold standard.
If you've already read our full review of the new QHD Razer Blade, well, here's some more. I wanted to check out the Razer Blade too, so I picked up the full HD version instead. A few of us at Windows Central are going all in on Razer and there's a good reason why.
Dan's laptop problem
Setting the stage
Due to my job, I get the opportunity to use many laptops. In fact, it's a running joke about how many I have active at any one time (current count: five).
Gaming laptops, however, are not my thing. While their hardware abilities are impressive, the attention-grabbing design and low battery life don't suit my needs for travel. Instead, I prioritize thin, light, typing and longevity off the AC cord.
Nonetheless, Razer has always piqued my interest. Everyone talks about these laptops all the time. Even Apple fans know about the company and their products. The reasons for that are two-fold: respected build quality and a muted, almost elegant design. Nonetheless, when I checked out the Razer Blade Stealth (12.5") and Blade (14") a few months ago, I walked away. The displays were too glossy, and there was just not enough there.
I finally caved though and bought the new Razer Blade, and it was because of one main reason. The company finally offered a Full HD matte display. While Mark understandably wants a high-resolution screen for his video editing needs I want the Blade to game (and productivity related tasks like writing).
Of course, the NVIDIA GTX 1060 is also groundbreaking. It's the first time gamers get a current desktop GPU experience in a laptop. It's jaw-dropping impressive.
Immaculate design
Razer Blade hardware
The overall design of the Blade is as great as all the hype suggests. It's a solid, cool-to-the-touch metal piece of art. It just looks good even to non-gamers.
While the solid black coloring is badass, it's also a fingerprint magnet, which disagrees with my OCD tendencies. Getting a third-party skin is one option around that annoyance. Otherwise, maybe carry a cloth around with you if fingerprints bug you (they actually include one in the box, which is nice).
I also enjoy how you can open the Blade with one-handed. It's the small details that matter like the all-black Intel sticker, which is something I've never seen before.
It's...OK
Razer Blade battery life
While battery life is dismal at around 5-6.5 hours compared to my Surface Book with Performance Base (well past ten hours) it's better than most other gaming laptops with slim designs. It's no big deal if you keep expectations in check.
For actual gaming, you are looking at 2.5 hours or so depending on screen brightness settings. I've had gaming laptops that peak at 90 minutes of gameplay with similar hardware, so I'm okay with this result.
Many gaming laptops push five pounds but are lucky to hit only three hours of battery life, so seeing the Razer Blade at 4.26 lbs and 5-6 hours is a marked improvement. Make no mistake, though, if you need a machine off the AC charger for extended periods more than you need than a gaming rig, even this remarkable Blade may not be your best bet. But if you're dead-set on getting it and want maximum battery life, go for the full HD variant rather than the touch QHD one — you'll gain 60-90 minutes of extra life.
Solid, but shallow
Razer Blade keyboard
Typing on the Blade is fantastic. I rank it high for typing, and I was surprised by that. Key travel is shallow at 1mm (my ideal is around 1.5mm), but the bounciness makes up for it.
The Chroma backlighting is also neat, but the inability to not see the media and secondary functions lit is a tad annoying. The Chroma stuff is kind of silly, but it's also fun to tinker with.
Unfortunately, for whatever reason, you cannot disable the backlight for the Razer logo on the back of the display. You can do this on the QHD version, but not FHD. Again, you can "solve" this by using a third-party skin to cover it, but be aware of this limitation if you were planning to use it in an office or in dark environs.
(Or "How my Precision snobbery affects reviews")
Razer Blade trackpad
The trackpad is mixed as Mark noted. It's excellent, but it is different from other devices that let you click when pressing down on the touch surface. I thought I'd hate the hardware buttons (right-click and left-click), but I enjoy them a lot.
I'm a noted Precision touchpad diva (as I discussed at length in my HP Spectre x360 review), but I understand that gamers prefer the configuration options with Synaptics. I'll let that slide as you must recognize your audience and respect their needs. Though any gamer worth their salt probably has an external gaming mouse they'd use anyway.
What matte(rs) most
Razer Blade display
The display is what I wanted, too, with a matte experience that I find superior for gaming. With one quarter the pixels to push than the QHD version (even if gaming in FHD) my iteration of the Blade gets faster frame rates for gaming and slightly better battery life than Mark's high-resolution option.
The lack of touch for Full HD is fine for my needs too. If you need touch, go for QHD. Overall, I really like this display and I think it's the better choice unless you need QHD and touch for specific, non-gaming reasons.
We got gaming
Razer Blade performance
Speaking of gaming what can I say? The Razer Blade cranks. That NVIDIA GTX 1060 is no slouch, especially for a laptop.
I can play Gears of War 4 at a mix of High and Ultra video settings and hit 71 FPS. I went all-out on Ultra and the game was still playable at 48 FPS. Doom on Ultra can run near 120 FPS using Vulkan.
It's an outstanding experience especially in such a great looking machine that easily slips into any backpack or bag. Now I can play Horde 3.0 anytime, anywhere.
Soundtastic
Razer Blade audio
The audio is also immersive, with excellent signal processing pumping outstanding sound to connected headphones. The speakers are great too, but the fan noise can get loud when you're pushing it hard.
You can step up it up even further with Razer's (optional) Surround Pro software that simulates 7.1 surround sound with bass boost ($20). While wearing my Gears of War CloudX headset by HyperX, the bass and sound direction was simply unreal.
Solid cooling
Razer Blade temperature control
While the Blade can get warm during gaming and the fan becomes very audible, the cooling is some of the best I've seen. As soon as you stop gaming the fans almost instantly wind down. I'm not sure I'd game in a public library, though, as people will hear those fans and cast judging glances your way.
What'd I fix (in an ideal world)
Not everything is perfect with the Razer Blade, of course. While I love the black metal finish, it's a fingerprint magnet and if scratched or chipped could reveal the raw silver metal beneath. The camera, which is set into hilariously wide bezels, doesn't support Windows Hello. The keyboard is pretty good and the colorful LEDs are fun, but the key travel is quite shallow and the secondary functions on the keys aren't backlit. And the battery life is "good for a gaming laptop!" but pretty miserable all-around for laptops of this era.
I don't hold the Blade's high price against Razer too much. There needs to be a premium manufacturer for this segment, and Razer has proven they can machine a laptop like no other. There are plenty of cheaper options on the market already to pick up that slack. All I know is Razer and Surface are the PC brands that draw the most attention of Mac users considering a switch to PC. That should say something.
The lack of support for Windows Hello. facial recognition or a fingerprint scanner bugs me for late 2016. It's not a deal breaker, but I expect to see at least a slim fingerprint reader integrated for the next version.
The rest of my criticisms aren't deal breakers, just little things I find annoying.
I am curious to see how much things improve with Intel's 7th generation Kaby Lake quad-core processors, expected to be announced at CES in January. My hunch is battery life will gain another 60 minutes or so, which is not trivial.
My takeaway
Razer Blade: The Bottom Line
I think that Razer — like HP and their Spectre x360 — has gone for balance with the Blade. It's not the most powerful laptop, it doesn't have the biggest or highest resolution display, and it doesn't have the best battery life.
But, everything across the board is well above average. There are no holes in Razer's hardware game. Every other gaming laptop seems to have some compromise or another: it's heavy, it has poor battery life, the build quality is mediocre, it just looks juvenile, and so on.
Not the Blade, however where everything is just superb.
Overall, I'm very impressed with the Razer Blade with the Full HD display. It's the nicest looking gaming laptop around, and it sports some outstanding hardware to boot.
Will I make it my main laptop? Somedays I do use it that way, but I still need 8+ hour battery life when traveling. A quad-core machine with a GTX 1060 is also overkill for my regular job: writing words and editing photos. What's neat though is I could make this work for my job, which is something I can't say with most other laptops in this category. What I like most about the Blade is how its design, quality, and experience make me want to use it. It's like seeing the Surface Studio. You know you don't draw, but you still want it 'cause it's just awesome. The same principle applies here.
When I want to game, throwing on some headphones and firing up the Blade is a real joy. I finally get why so many people like these laptops.
If you're in the market for a high-end gaming laptop, there's no other option worth consider: get the Razer Blade.
Where to buy
Funny thing about Razer's laptops: they ship so barebones (no bloatware) that they actually have to add stuff (like Microsoft apps) to the Signature Edition the sell in Microsoft Stores. In other words, buy it from Microsoft, Best Buy, or Razer themselves it's all good — you won't have annoying trial versions of antivirus or whatnot to hack through first. I bought mine from my local Microsoft Store (shoutout to Natick!) and it's been a great software experience.
Microsoft sells the Full HD matte version with 512GB or 1TB of storage as a Signature Edition. If you're a student, you can save an additional 10%. They also have a 'no questions asked' 30-day return policy.
More to come!
What happens when I throw in a new blazingly fast Samsung 960 Evo SSD into the Razer Blade? We'll be finding out in the coming weeks!
Pros:
Gorgeous design
Excellent display
Great typing experience
Crushes for gaming
Just a fun laptop
Cons:
Battery life is better than average for this category, but not great
No Windows Hello
Large display bezel
Body is prone to fingerprints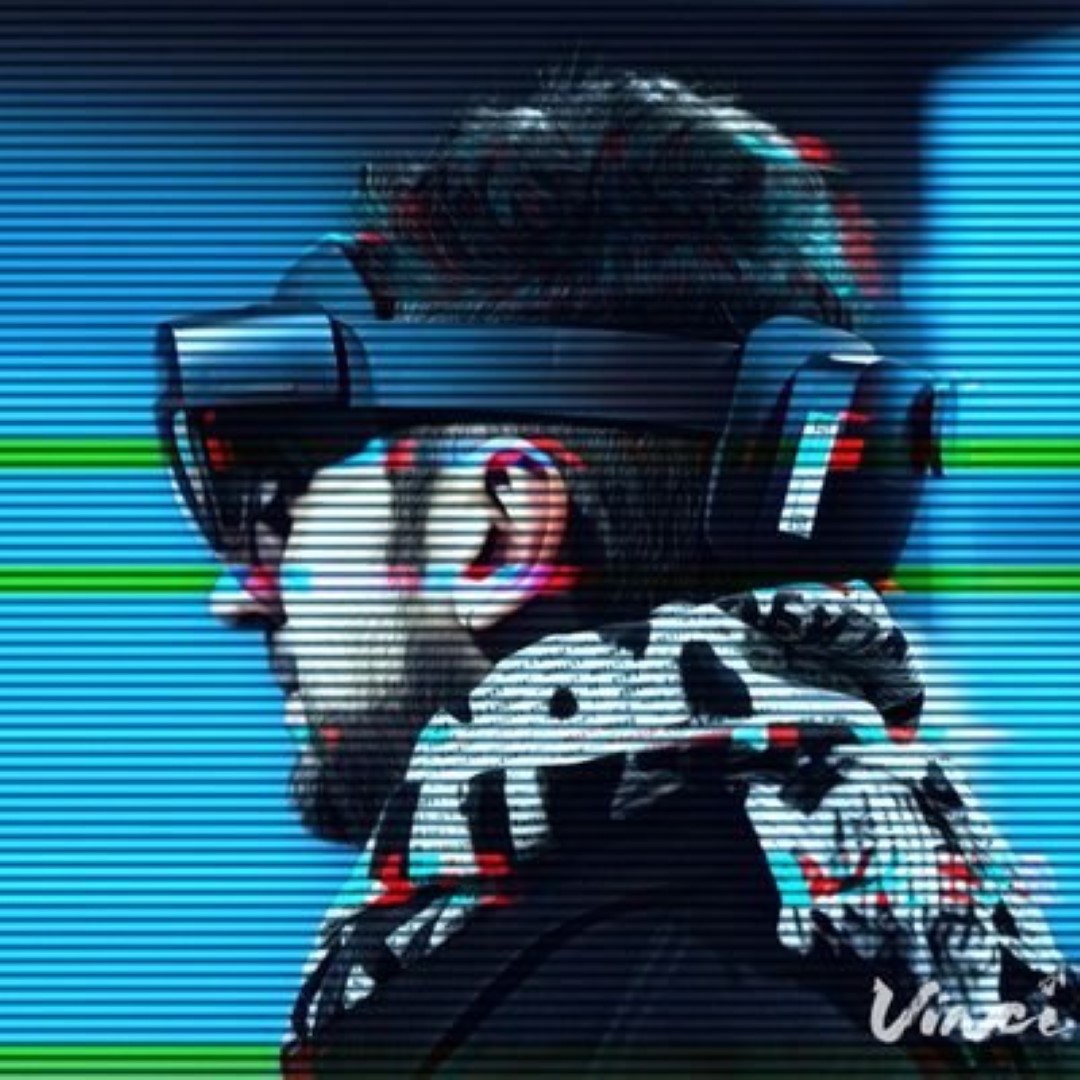 Daniel Rubino is the Editor-in-chief of Windows Central, head reviewer, podcast co-host, and analyst. He has been covering Microsoft since 2007 when this site was called WMExperts (and later Windows Phone Central). His interests include Windows, laptops, next-gen computing, and for some reason, watches. Before all this tech stuff, he worked on a Ph.D. in linguistics, watched people sleep (for medical purposes!), and ran the projectors at movie theaters because it was fun.