The Samsung 960 EVO is a fast SSD for a lot of money, but is it worth it?
It's no surprise that Samsung's new top-end SSD is fast, but does it matter?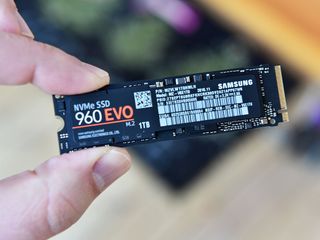 (Image credit: Windows Central)
Your PC has storage inside it. Most desktops, all older laptops, and cheaper newer laptops have cheap but spacious spinning hard disk drives (HDD), while newer laptops have speedy, durable, and expensive solid-state drives (SSD).
Samsung's new 960 EVO SSD is only bested by the even more expensive 960 PRO. Does it make a difference though and is it worth that premium cost? I put the SSD drive to the test in my Razer Blade laptop.
High demand, high prices
The Samsung 960 EVO started hitting shelves within the last two months, but it is only becoming regularly available on sites like Amazon in the last few weeks. Inventory is tight, and you may have to wait for one if you ordered it today (as of this review there is a 1 to 2 month wait for the drive).
Featuring PCIe Gen. 3.0 via the NVMe 1.2 protocol, this is Samsung's 3rd generation of V-NAND. The 960 EVO and 960 PRO also utilizes Samsung's new Polaris controller, and reports suggest it doubles the protection against performance degradation when compared to the 950 PRO.
Swipe to scroll horizontally
| Header Cell - Column 0 | 960 PRO | 960 EVO | 850 EVO |
| --- | --- | --- | --- |
| 250GB | N/A | $140 ($0.56) | $100 ($0.40) |
| 500GB | $406 ($0.81) | $268 ($0.54) | $170 ($0.34) |
| 1TB | $630 ($0.63) | $480 ($0.48) | $316 ($0.32) |
| 2TB | $1300 ($0.65) | N/A | N/A |
Breaking down by size and price per gigabyte it becomes obvious how quickly pricing ramps up for premium SSDs. Granted, you can save more per GB by getting a larger size, but at $630 for the 1TB 960 PRO, you are essentially adding the cost of a cheap laptop to your computer.
Or you can go crazy with the highest-end 960 PRO: a massive 2TB configuration priced at $1300.
Performance on SSDs is broken down into read and write speeds. Here is how that looks across the spectrum:
Swipe to scroll horizontally
| Header Cell - Column 0 | 960 PRO | 960 EVO | PM951 | 850 EVO |
| --- | --- | --- | --- | --- |
| Read | 3500 MB/s | 3200 MB/s | 1820 MB/s | 540 MB/s |
| Write | 2100 MB/s | 1900 MB/s | 600 MB/s | 520 MB/s |
There is a substantial difference between the Samsung 850 EVO, which came out exactly two years ago, versus the brand new 960 series.
In between those SSDs are Samsung's 950 line (also EVO and PRO) and their PM951, which is commonly used in high-end laptops and Ultrabooks like the Dell XPS 15 and Razer Blade. The PM951 is also a solid performer with 1820 MB/s read and 600 MB/s write speeds. I recently upgraded my XPS 15 (9550) with a similar Samsung 950 PRO SSD with excellent results.
How fast an SSD reads information is what most consumers experience with a tablet or Ultrabook. It is a measure of how quickly information is pulled from storage to be handed off to the processor. Read speeds affect everything from how fast the OS boots and loads system apps to starting your favorite 80GB video game.
Write speeds for storage refers to how fast something is committed to the SSD. Consumers see this performance when installing apps, games, and copying files. Windows laptops, compared to Apple MacBook Pros, typically lag in write speeds. Nonetheless, while having fast writing ability is nice, it is only those working with large files — video editing, enormous databases, and the like — that will truly see its benefits.
Benchmarks - Samsung 960 EVO at 1TB
For this review, I installed a 1TB 960 EVO into a late-2016 Razer Blade (14-inch) laptop. The SSD replaces the performant Samsung PM951 at 512GB.
Samsung's new NVMe Driver 2.0 was installed for final testing with no effect noticeable in the results.
CystalDiskMark (Higher is better)
Swipe to scroll horizontally
| Header Cell - Column 0 | 960 EVO | PM951 |
| --- | --- | --- |
| Read | 2079 MB/s | 1187 MB/s |
| Write | 1809 MB/s | 576 MB/s |
AS SSD (Higher is better)
Swipe to scroll horizontally
| Header Cell - Column 0 | 960 EVO | PM951 |
| --- | --- | --- |
| Read | 2345 MB/s | 1455 MB/s |
| Write | 1799 MB/s | 153 MB/s |
Comparing results of the new SSD to current high-end laptops yields the following results:
CrystalDiskMark (Higher is better)
Swipe to scroll horizontally
| Device | Read | Write |
| --- | --- | --- |
| Razer Blade (960 EVO) | 2079 MB/s | 1809 MB/s |
| MacBook Pro 13 (2016) | 1549 MB/s | 1621 MB/s |
| Spectre x360 512 | 1332 MB/s | 589 MB/s |
| XPS 13 (9360) 256 | 1287 MB/s | 794 MB/s |
| XPS 13 (9350) 512 | 1207 MB/s | 309 MB/s |
| Surface Book 1TB | 1018 MB/s | 967 MB/s |
| Surface Book 512 | 782 MB/s | 573 MB/s |
There is little doubt that Samsung's new 960 EVO stands apart from the competition. Compared to the manufacturer-based PM951 the 960 EVO doubles its read speed and triples the write performance.
Considering that the PM951 is already deemed to be a reliable performer for SSDs the 960 EVO is a very impressive piece of technology. But does it matter?
Real-world testing
While benchmarks are one thing, what about differences in using the Razer Blade? I picked the Blade specifically because it is a premium gaming laptop where top tier performance is expected. For this review, I loaded numerous games like DOOM (2016), Gears of War 4, Call of Duty: Infinite Warfare, Rocket League, and even Witcher 3.
My methodology included starting the clock from the moment I clicked a game to launch up to where I could hit 'A' on the controller to navigate a menu. All the games were loaded in 45 seconds or less with the default Samsung PM951.
Loading off the 960 EVO… was no different. There was simply no discernable difference between the PM951 and 960 EVO for loading games. If DOOM took ~40 seconds to load using the PM951 it also took ~40 seconds to load using the 960 EVO.
Such results reveal that a device like the Razer Blade with a quad-core Core i7 processor and GTX 1060 video card is already pushing the limits. The PM951 SSD is not the bottleneck on that laptop — it's the processor, which is already a class above most Ultrabooks that are only dual-core and running at a lower wattage.
Nonetheless, the above testing was about read speed. What about write performance for video rendering? Here there is a massive difference for people who need to render larger files and write to disk. In this test, we rendered a video file in Adobe Premiere Pro at 1920 x 1920 resolution. Output was at high bitrate H.264 with maximum render quality enabled. The resulting file was a 103MB MP4 video.
Adobe Premiere Pro 2017 (manually timed)
Swipe to scroll horizontally
| Header Cell - Column 0 | 960 EVO | PM951 |
| --- | --- | --- |
| Write | 0:52s | 4:00s |
Here there is a world of difference. These results demonstrate a four-fold improvement in write performance, which is remarkable. If this were a 4K file, the time difference would be even more dramatic.
Conclusion: Speed isn't everything
In benchmarks, Samsung's new 960 EVO is jaw dropping. One could only imagine what the 960 PRO would be like (and we'll find out eventually when we put it into the Surface Studio).
Nonetheless, the 960 EVO is a tough sell to consumers looking to upgrade an already high-end laptop. That rule applies even for gamers loading triple-A titles that span 70GB or more. Sure, I can say my Razer Blade felt a little zippier in loading everything from MSN News to jumping between menus in games. But with no discernable difference in anything else, it is tough to justify the high cost.
Assuming you are trading your 500GB PM951 for a 500GB 960 EVO, the $268 won't result in any significant improvements. Price wise, the extra $460 for a 1TB drive is far from cheap, but at least it performs exceptionally well. All of this makes a case for the 960 PRO even more challenging to make for gamers or regular consumers.
For some Razer fans the choice for upgrading is now harder. New reports suggest that recent batches of the Razer Blade (late-2016) are now shipping with the PM961 SSD, which is a substantial increase in performance over the older PM951:
CystalDiskMark (Higher is better)
Swipe to scroll horizontally
| Header Cell - Column 0 | 960 EVO | PM961 | PM951 |
| --- | --- | --- | --- |
| Read | 2079 MB/s | 1478 MB/s | 1187 MB/s |
| Write | 1809 MB/s | 1002 MB/s | 576 MB/s |
If your laptop has a PM961, I see no practical reason to upgrade to 960 EVO or higher.
For video and media professionals, however, the 960 EVO is outstanding. My results for rendering a video in Adobe Premiere Pro were so dramatic that we re-ran them a few times. Shaving minutes off processing a small video file only becomes more exciting for larger projects. That is where the 960 EVO and its more expensive sibling the 960 PRO truly shine.
Of course, if money is no problem, then putting in a 960 EVO into any machine should yield a fantastic experience. Just keep in mind my real-world results and what you will be using the computer for so you can keep your expectations in check.
Get the Windows Central Newsletter
All the latest news, reviews, and guides for Windows and Xbox diehards.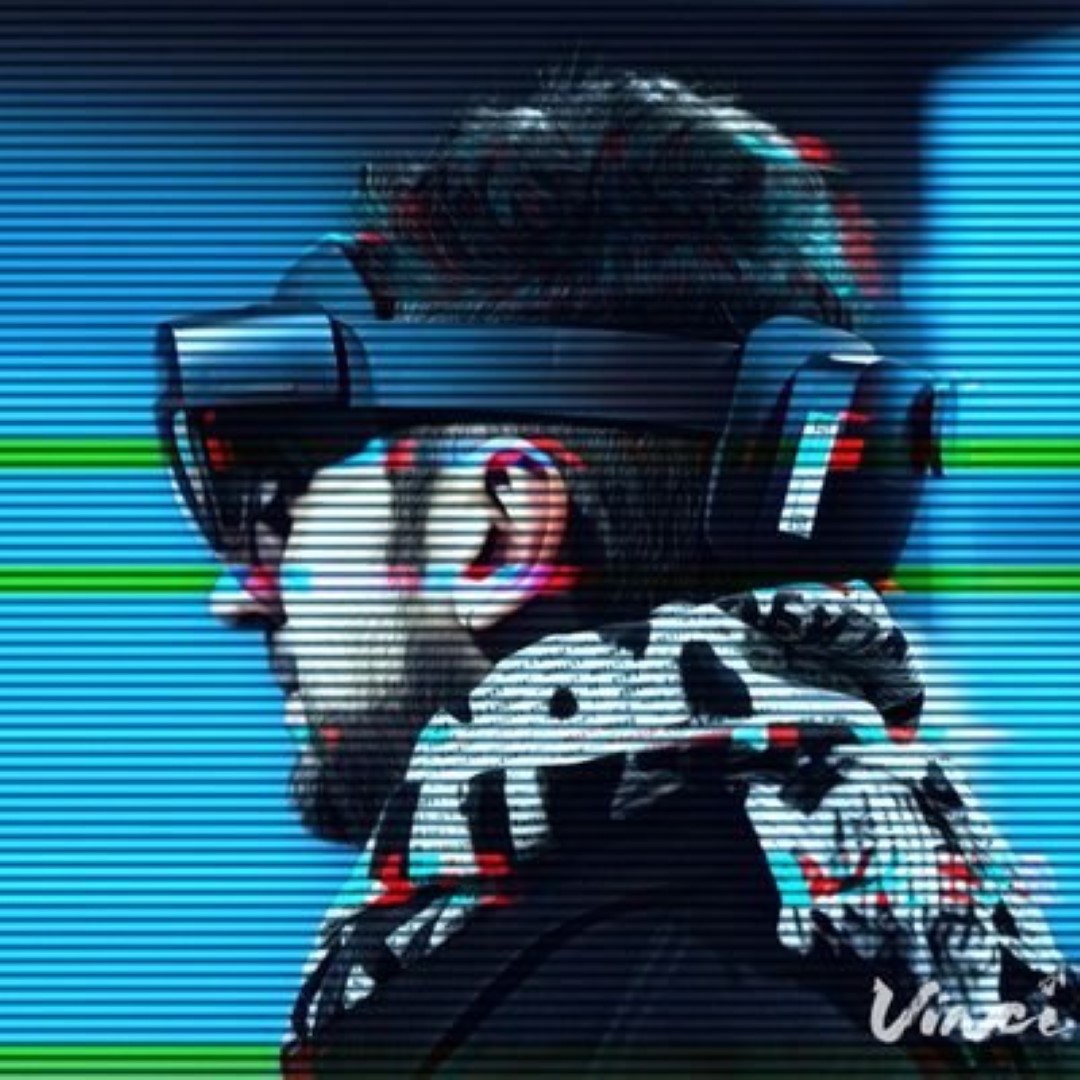 Daniel Rubino is the Editor-in-chief of Windows Central, head reviewer, podcast co-host, and analyst. He has been covering Microsoft since 2007 when this site was called WMExperts (and later Windows Phone Central). His interests include Windows, laptops, next-gen computing, and for some reason, watches. Before all this tech stuff, he worked on a Ph.D. in linguistics, watched people sleep (for medical purposes!), and ran the projectors at movie theaters because it was fun.