TV, music, movies, and books we're into this week
We have recommendations for some great stuff to enjoy over the weekend!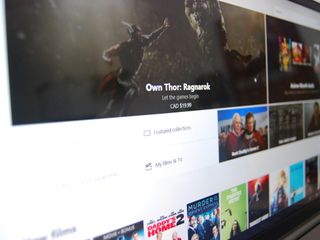 The winter months are slipping by, and we've almost arrived at the end of February. If everything's moving just a bit too fast, you can slow things down this weekend with some great tunes, a quality movie, or a real page turner. If you're looking for suggestions, we put together a collection of some of the best stuff out there right now.
TV and movies
Here are some of the movies and TV shows Windows Central is enjoying this week.
The Mountain Between Us
Recommended by Jez Corden, senior Xbox editor
Bad Boys
Recommended by Richard Devine, reviews editor
Dunkirk
Recommended by Cale Hunt, staff writer
Music
Here's some of the music the Windows Central team is listening to this week.
Orphans: Brawlers, Bawlers & Bastards — Tom Waits
Recommended by Al Sacco, managing editor
Twin Fantasy (Face to Face) — Car Seat Headrest
Recommended by Cale Hunt, staff writer
Books
Here are the books we're reading this week!
Earth Abides — George R. Stewart
Recommended by Cale Hunt, staff writer
Every Last Lie — Mary Kubica
Recommended by Al Sacco, managing editor
Your favorites?
What have you been watching, reading, and listening to this week? We want to know, so drop a comment and share your recommendations.
If none of these recommendations strike your fancy, check out a list of all of our past recommendations. We promise you'll find something you'll like.
Tons more recommendations from Team Windows Central
Windows Central Newsletter
Get the best of Windows Central in your inbox, every day!
I enjoy browsing these each week. I know you do a lot of video game coverage already which is probably why it's not on this list but you should add which games you are playing throughout the week as well :-). although it'll take me months to read i'm reading Stephen King's 11.22.63 which is great so far, STILL listening to brand new - science fiction, and watching scott pilgrim vs the world over again this week.

Cortana need to know that what is the name of this music.