Music, movies, and books we're into this week
By Remik Szul last updated
We have some great media recommendations for you to enjoy.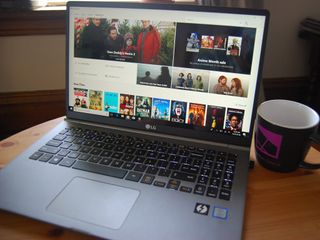 If you're not outside enjoying a heatwave, you're probably looking for something to do inside. What better way to entertain yourself than with some great tunes, a quality movie, or a real page turner? If you're looking for suggestions, we put together a collection of some of the best stuff out there right now.
Movies
Here are some of the movies Windows Central is enjoying this week.
Deep Blue Sea
Recommended by Jez Corden, senior Xbox editor
The Room
Recommended by Rich Edmonds, staff reviewer
See at Amazon (opens in new tab)
Halo: The Fall of Reach
Recommended by Richard Devine, reviews editor
The Avengers
Recommended by Brendan Lowry, writer
Game Night
Recommended by Al Sacco, managing editor
Music
Here's some of the music the Windows Central team is listening to this week.
Cold Fire ― PREP
Recommended by Matt Brown, Xbox editor
The Queen is Dead — The Smiths
Recommended by Al Sacco, managing editor
Artistic Hair ― Steve Goodman
Recommended by Cale Hunt, staff writer
See at Amazon (opens in new tab)
Books
Here are the books we're reading this week!
Underworld ― Don DeLillo
Recommended by Cale Hunt, staff writer
Your favorites?
What have you been watching, reading, and listening to this week? We want to know, so drop a comment and share your recommendations.
If none of these recommendations strike your fancy, check out a list of all of our past recommendations. We promise you'll find something you'll like.
Tons more recommendations from Team Windows Central
I love DBS, a classic popcorn monster/shark movie. Mr Jackson always makes a film worth watching!

I totally think of Samuel L. Jackson Beer from the Chapelle Show anytime Deep Blue Sea is mentioned!

Here in the UK it was the return of The Bridge last night. Always an entertaining. As usual it suffers from the modern insistence that the detectives must have their own harrowing backstories, but aside from that, it's one of the better Scandinavian crime dramas.

I recommend Gorillaz' latest album - Humanz
Windows Central Newsletter
Get the best of Windows Central in in your inbox, every day!
Thank you for signing up to Windows Central. You will receive a verification email shortly.
There was a problem. Please refresh the page and try again.