UC Browser updated to be faster and lighter, BringCast gains transparent Live tiles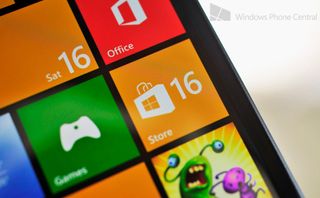 UC Browser and BringCast are both rocking updates today in the Windows Phone Store. The two apps are popular in their respective categories. UC Browser is a very popular alternative to Internet Explorer, while BringCast is popular podcast application for those not content with the native podcast support in Windows Phone 8 or Windows Phone 8.1. Let's check what's new in both of these apps!
BringCast
You'll find version 3.8.4 of BringCast sitting in the Windows Phone Store. Today's update is notable for bringing a transparent Live tile for those on Windows Phone 8.1. You'll also find bug fixes for the app in this update. There's also an update to the podcast database in BringCast. Head to the settings of the app and go to database. From there you can 'update database' to make sure you have the most recent version of it. The devs of BringCast are working hard on version 4.0 of the app that we'll cover when it's out. In the meantime, update BringCast for some transparent Live tiles!
Download BringCast from the Windows Phone Store.
UC Browser
Version 3.5 of UC Browser is now rolling out to those on Windows Phone. This update brings a handful of new features to the mix. Here's what's new in the latest version:
Faster start-up
Smoother browsing
Smaller package
Offline video support
This update of UC Browser has an overall faster start-up time for quicker access to the web. The browser has also been improved to feature a smoother experience when scrolling through pages. The overall installation package has been reduced by 20%. There's also a new feature to cache videos for offline viewing.
Download UC Browser from the Windows Phone Store.
Thanks for the tips everyone!
Windows Central Newsletter
Get the best of Windows Central in your inbox, every day!
Word's suggestion is now featured in keyboard...

Why can't IE 11 or any browser on WP play videos when on the Xboxachievements.com. All video solutions in games are blank....why is that??

Oohh....then that makes the site very archaic...1965

It actually does... Lightning fast

So can we share YouTube videos now?

Yes you can now download the video by using feature "watching offline" and then you can share it and even export it to sd card...

I stopped using UC Browser when I tried logging into Facebook through it immediately after install and Facebook locked my account because it detected an unusual login attempt from India through UC Browser. I immediately uninstalled. Why does UC Browser route my login through India?

May be an indian hacker LoL

Uses proxy not secure dont use uc browser for secure things like mail cards etc.use only ie..for downloading and browsing its uc is good..

One of the things that makes UCBrowser faster is that they "pre-compress" the html before sending it on to your phone browser, whe then uncompresses the html before interpreting it. So all data has to be routed through a server in order to compress it before it is sent over the internet.

Is this browser actually faster than native IE browser?

SD card export ? Wow ! I'm glad they made it faster and lighter, it hanged a lot on my 520.

It hanged a little bit on 8.1, but not on 8....

Yea it hangs alot on 8.1.. Never hanged in 8

8.1 optimized version is in test, beta coming soon :)

Do not have export to sd in version 8.1?
Installed here and not appear to export to sd ....
How do I?

I'll be updating UC browser manually... Now

I could see the need for this when we had IE10 but after IE11 I really don't know why anyone would use this. But choices are good so it's good.

Just want to save youtube videos also to sd card

Mr Sam Sabri Any news on WhatsApp update?

i think they'll post an article on it if there are any news

Screw WhatsApp. That is all

My lumia 520 Wont showing any automatic update of any apps,as I had to see every app one by one to see that there is an udate or not... If any steps to solve this query then do write here, step by step...

Goto store >settings >switch on update automatically option. It's possible if you are using 8.1

Uc browser keeps crashing after update

found a bug , fix on the way

uc browser do a lotof hardwork!Hope they can bring html5 support!