Understanding Telus's new Premium Plus financing plan
Spend more to save some money with Telus's new Premium Plus financing option.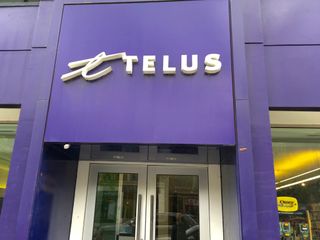 Last week, Telus (opens in new tab) launched a new plan under the Premium Plus (opens in new tab) name.
At a time when many U.S. carriers are all-in on financing options, Telus's new Premium Plus plan is a hybrid system, providing customers a considerable subsidy in exchange for a two-year contract, along with flexibility in choosing to spend around $10 per month more on a plan in order to spend less for the phone upon purchase.
What is Premium Plus?
Premium Plus is the name of a new type of financing option offered by Telus, the second-largest carrier in Canada. It allows customers, new or existing, to add a small amount of money to their plans per month in exchange for paying less for the phone at the register.
How does it work?
It's actually quite simple. Telus's ordinary Your Choice share plans are priced based on the type of phone you buy: a premium smartphone, like an iPhone 6s, Galaxy S7 or (if they were sold), Lumia 950 XL; a smartphone, like a Moto X Play or other low-cost Android or Windows phones; and BYOD, where you bring your own device.
When you buy a premium smartphone, Telus subsidizes the cost by as much as $600, which allows you to buy it for considerably less than its retail price, in exchange for signing a two-year service plan. An iPhone 6s, for example, costs $915 when purchased outright, but $350 up front with a two-year plan, making the subsidy $565.
But $350 is still a lot of money to spend when you're also signing up for an expensive plan, so Telus decided to add the option of allowing customers to tack on an additional $10 per month to that two-year plan in order to lower the up front cost even further — in this case to $100.
So Telus is increasing the subsidy?
No. What it is doing is allowing you, the customer, to finance the cost of the phone over two years, by adding an additional $10 or so to your monthly bill. This is a system that Telus's flanker brand, Koodo, has had for some time.
Premium Plus is interesting because it lives alongside the phone's subsidy, and is completely optional. It allows you to buy a $915 iPhone 6s for $100 up front.
Is Premium Plus only available for certain phones?
Yes, the Premium Plus model only works for phones that are already heavily subsidized, and fall under Telus's Premium Smartphone category. Devices that cost around $500 outright don't need Premium Plus because Telus is already subsidizing the vast majority of the phone's cost in exchange for a two-year service plan.
Tell me: Is Premium Plus a good deal?
Well, it's an interest-free loan, so yes. Telus isn't charging interest on the additional discount, it is just breaking a portion of the phone's unsubsidized cost into manageable monthly payments that are tacked onto the end of your monthly bill.
There doesn't appear to be a "downside," per se. It's a matter of figuring out whether you can stomach an extra $10 per month on your bill versus paying more for a phone at the time of purchase.
Which phones are compatible with Premium Plus
According to Telus, any phone in its Premium Smartphone category is compatible. Specifically, that includes:
iPhone 6s / 6s Plus / 6 / 6 Plus / SE
Galaxy S7 / S7 edge / S6 / Note 5 / S6 edge
LG G5
BlackBerry Priv
So should I go for it?
That's totally up to you, but like I said, there doesn't appear to be a catch or inherent downside to the deal. It's just a response to the weak Canadian Dollar, which has caused the price of handsets to rise.
Got a question about Telus Premium Plus plans or anything else to do with the Canadian market? Let us know in the comments!
Windows Central Newsletter
Get the best of Windows Central in your inbox, every day!
Too bad they didn't offer Lumia 950XL, had to buy my own. Now Telus wants to upgrade me to an iPhone for free. Love my 950XL not about to part with it.

For free? Take it and sell it

They xl, I know. Once he gets his new iphone, he will be much happier.

Yeah Telus gave me a crappie Samsung Galaxy s5, offered an iPhone but no way would I go that low... Waiting... Posted via the Windows Central App for Android.. But waiting for the HP Elite so I can get rid of this junkie Galaxy S5...

Been buying the phone outright for the last three years and I do not miss being stuck in a contract while paying $15 more per month.

another rip off "plan" from those Canadian Carriers, yes , you pay less up front, but you'll end up paying more in total. just buy a unlocked phone without the rip-off Premium plan, you will enjoy it much cheaper.

As I read it
"An iPhone 6s, for example, costs $915 when purchased outright, but $350 up front with a two-year plan, making the subsidy $565." ... "Telus decided to add the option of allowing customers to tack on an additional $10 per month to that two-year plan in order to lower the up front cost even further — in this case to $100."
So you pay 24x$10 and get $250 discount.
That's not paying more

in that sense , yes, you seems "saved" $10. (and if you checked their website, you will find except the iphone model, all other devices only have $200 "discount" with $10/24month")However, first, to be eligable, you need to be on their current Premium plan, then the premium plus. and almost all big 3 premium plan are robbery right now., but instead if you have a good BYOD plan, normally would be $25-$40/month cheaper. ($600-$960 for 24 months)
and then as the "full price" of a phone would be lower than the suggested price, either you buy from Kijiji/amazon or directly from google or microsoft , and those sale on unlocked phone are real sale with no contract attached. (normally would be around at leaast $100 cheaper buying unlocked and not mention carrier normally charge extra $50 for unlocking)
So take the iphone 6S you mentioned, $600(Premium plan)+$240(premium plus)+$100(saves when buying outright)+$50(unlocking fee )=$990> $915
and not to mention when you are not on Contract, the carrier are trying harder to pursued you to tay by give you better deal on the actually service like month credits/ retaintion plan deal, or extra data or free internation rates.

In canada you DO NOT SAVE MONEY BUYING OUTRIGHT.....unless you have a grandfather plan from yesteryear. They dont offer BYOD discounts anymore from any of the big 3, and if you go off contract you pay the same prices as you do if you buy on 2-year contracts. Retensions does not try any harder to give you a deal here, only unless your a business account which many of you guys arent in which they will offer a higher subsidy but no aditional savings on the monthly plan.

But you do save A LOT buying outright if you have a grandfather plan.

Interest-free loan for the phone? Perhaps. However, the amount of dough they (and all the other main line carriers) charge for their plans more than makes up for the crumbs they give the customers. No matter how they try to disguise it, they're still ripping people off.
Twenty-five bucks a month for 1 Gb of data plus $55/mt for 300 local daytime minutes?? Yeah, right. Intercoursing defecation.

Hahah last two words, took me a second

My whole plan cost $70 for two lines with shared 6GB(+1GB free extra)+ 250 Daytime/unlimited Eve&WD/free Canadian Long distances/ VM and even the retaintion suggest me just to buy phone from outright or unlcoked and keep the plan grandfathered.

Dan so this is mobilesyurp now? ugg i have had telus i cancled my account since they did not carry the 950xl i just use a work phone now. I refuse to support them untill they carry a windows phone again. or i lose my job lol bring on wind.

I think I may have given you a thumbs down in error. Sorry about that.
Anyway.... Wind for the win!

I guess your not going to have ANY personal phone now. Because NO canadian carrier will be carrying any wp anytime soon!