Unpacking on Xbox Game Pass makes moving somehow fun
A game that makes moving... well, moving!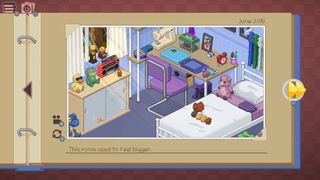 (Image credit: Sara Gitkos / Windows Central)
One of the best things about Xbox Game Pass is that it opens up a whole world of opportunities for developers and players alike. The idea behind Game Pass was presented with a simple premise: find your new favorite game by exploring different genres and games you may not have picked up otherwise. Such was the case for me with Unpacking.
Unpacking is a charming game with a fairly basic idea: unpack boxes and arrange the items to advance. It's a mix of sim gameplay and puzzle-solving, and it's not terribly complicated. However, it's much more than the title or premise suggests. You're not just emptying boxes; you're unpacking a life, and that theme hits harder than you would expect.
What is Unpacking?
Everybody has to unpack boxes in a new place at one point in their life. Whether it's for a room, office, or new home, it's a chore most people don't want to deal with. So, why play a game that centers exclusively on a chore?
What's so intriguing about Unpacking is that it takes an awful chore and evolves it into a relaxing and moving experience. Between the heartfelt story and the urge to keep things neat and tidy, there's a lot to do, even though it's only 4.5 hours long. Players move from stage to stage, unpacking larger boxes in bigger places to the beat of some fun pixel tunes in a soothing atmosphere.
There's just something so great about organizing things on a digital shelf, but the narrative that unfolds with each item you take from box to shelf is both subtle yet so clear. Though no words are spoken during the game, each stage perfectly captures a specific mood, character, and feeling. The game does a great job of feeling familiar; from setting up your own room to moving into your first home, anyone going through these milestones can find something they connect with.
It also goes to show that what you own and take with you, wherever you go, can be a window into your life.
Unpacking the graphics and gameplay
Source: Sara Gitkos / Windows Central
Unpacking has a very charming aesthetic. Its pixel graphics, matched with a great soundtrack, give the game a unique look and a nostalgic feel even though it only takes place in 1997. The music is soothing, but also hits the tone of each scene perfectly. Without spoiling too much, it conveys various emotions as you unpack a new part of the main character's life. The music does a great job at feeling familiar, but it's completely original. A combo of synth beats, acoustic guitar, and classic old-school 8-bit style make for easy listening. While the graphics may not be ultra-realistic, this type of game doesn't really need that. Instead, the old-school aesthetic is colorful and adorable. Also, the sound effects are soft, simple clicks, so no annoying noises every time you pick something up.
The gameplay itself is straightforward. You literally unpack boxes with a click and are free to place the items almost anywhere in the available rooms. As the game progresses, much like life, you have much more baggage to unpack and more rooms to put them in.
And boy, is that gameplay smooth. Clicking and dragging is intiuitive, and there's no worry about dropping an item or putting it in the wrong space. If you do, it's just as easy to manuever things to your liking. You're not just throwing books on shelves either; you're hanging clothes, finding spots for your games, setting up work stations, and making sense of the chaos in boxes. Once you're finished with a box, it folds itself down.
Everytime you open a box it's like an unexpected present. You never know what you're going to find, and it's up to you to decide where everything goes. It's also exciting to see which items make the journey from beginning to end. Each piece tells a story, acting like clues as to what the main character is doing at each point in their life, and it's fun to figure out more about her as you unbox everything.
Source: Sara Gitkos / Windows Central
While you can put several things in different spots, specific items might have an assigned place. The game makes this process simple though. Any out-of-place items are easy to see, and the room will glow red on the floor map and the main screen if you need to fix something. Regardless of minor restrictions, it's up to you to make each living space your home. And to capture those moments, you can also take screenshots of your work at any time.
Each level is different, a new puzzle waiting to be completed. Sometimes you have to utilize what little space you have, while others are more open and require you to find the right space for all of your junk. However, in those subtleties, the narrative unfolds. Believe me, I never thought I'd care so much about a stuffed pig, and yet here I am. And much like life, it's full of ups, downs, personal discoveries, and perseverance.
Is Unpacking it worth picking up?
Unpacking is $20 on Xbox, Nintendo Switch, or PC. That may seem like a steep price for such a short game, but right now, you can get it with your Xbox Game Pass subscription.
I was originally going to bypass this one since I don't always have disposable income to drop on a game I might not enjoy. $20 isn't that much, but it's still a lot to throw away. However, since it's on Game Pass, I decided to give it a whirl, and I am so glad I did. Much like Rain on Your Parade and Donut County, it's a small game that quickly became one of my favorites. And when it leaves Game Pass, I'd happily drop the cash to keep it in my library.
Unpacking is a simple, relaxing game with a relatable story. I loved it so much that I jumped back in to play again right after finishing it. It's not exactly blood-pumping, overly hilarious, or over-the-top, but it is very real. There's no overdramatization; just the trials and tribulations of moving through life. And finding something to relate to is refreshing. We all make memories and sometimes those memories are the things we carry with us.
Unpacking gives you so much freedom to organize, and strangely, it is so fun and satisfying as you empty every box. If that's your jam or you're looking to slow things down a bit, this is a great pick.
Movin' on up!
A place for everything

Unloading boxes has never been this chill. Unpacking is a charming, pixel-style game where you unpack different times in a character's life. Stack books, cups, and find a place for all your knick-knacks in this casual puzzle game.
Get the Windows Central Newsletter
All the latest news, reviews, and guides for Windows and Xbox diehards.
Sara is the Freelance Coordinator and an editor at Windows Central. She's a video game enthusiast with an eye for fun and crazy games and is always excited to try out something new on Game Pass.