Everything we know about upcoming Microsoft Surface and Xbox hardware
Microsoft is working on a whole bunch of Surface hardware right now. Here's a list of everything you can expect to see from Microsoft within the next couple of years.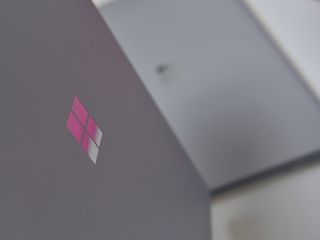 (Image credit: Windows Central)
Microsoft is always working on new hardware, and thanks a whole bunch of leaks spanning all the back to 2017, we know that we can expect to see at least some of that new hardware within the next 12 months. Everything from a new 10-inch Surface tablet, to a mythical dual-screen mobile pocket PC codenamed Andromeda. Here's everything Microsoft is currently working on for release over the next year or two.
Surface "Andromeda" (2018)
Microsoft's secret Andromeda project is something we first learned about towards the end of 2017. It's a dual-screen, mobile pocket PC that's designed to look and feel a little like a digital journal. According to our sources, Andromeda is one of Microsoft's first shipping products to use the new Windows Core OS modular base of Windows 10, along with a new shell experience dubbed "Andromeda OS" using CShell. We can expect to see this device announced towards the end of this year.
It is widely expected that this device is going to be Microsoft's "re-entry" into the mobile market, that being a device that you can take with you that is always-on, and always connected. Current prototypes feature telephony capabilies, which mean it'll be able to make calls and send texts just like you could on Windows phone. Andromeda is definitely not a "Windows phone" however, so don't expect Microsoft to position this device as a competitor to the iPhone or Pixel.
Surface "Carmel" (2018/2019)
Thanks to a leak last week, we now know that the next Surface Pro is codenamed Carmel and is currently in the works for a release within the next 12-18 months. It is rumored to feature an updated design, refreshed specs, and a USB-C port to match the Surface Book 2. Not much else is known about the device at this time, including a firm time-frame for release. It could be at the end of this year, or it could be sometime next spring or summer.
Perhaps this new "design" will feature a more bezel-less display, akin to a patent that Microsoft won not too long ago that would allow Microsoft to add a virtual bezel to the display when in tablet mode so that you can grab onto it. This would retain the ability to comfortably hold the Surface Pro when in tablet mode, but when in laptop mode, feature a bigger screen that goes almost all the way to the edges of the device. That would be pretty sweet, but at this point, we're just speculating.
Surface "Libra" (2018)
Thanks to the same report, we also know that the rumored 10-inch Surface tablet is codenamed Libra. I've personally heard that we could see this device show up as early as August, which is rather soon. Rumors suggest it'll feature an Intel Core M-based CPU, a slightly redesigned body with rounded corners, and updated accessories to go with it. This is very likely to be pitched as some kind of Surface 3 successor, which is pretty exciting.
Not many people realize this, but the Surface 3 was an incredibly popular Surface when it first went on sale thanks to its lower price compared to the Surface Pro at the time. It started at $499, which managed to grab the attention of many more people who otherwise wouldn't be interested in Surface products. Microsoft targeted that device at students, and it's likely they'll do the same with a new 10-inch Surface that costs less than the Surface 3 did, according to the rumors.
Surface "Capitola" (2018/2019)
I've heard that Microsoft's next Surface Studio is codenamed Capitola and is currently in the works. Obviously, a new Surface Studio would feature updated internals, which would be much appreciated considering the original Surface Studio was made available with rather lackluster specifications for an incredibly steep price. I'm told the Surface Studio 2 will fix this, with improved specifications in the higher-tier models, and perhaps even a lower-cost option for those that can't afford $3000 out of the gate.
Regarding design, we don't know much. Treading into speculative territory, but perhaps Microsoft could introduce that same awesome swivel hinge found on the Surface Hub 2, that would allow you to adjust the Studio in not only an "up or down" position, but horizontal or vertical position too. Not sure how practical that'd be, but it'd be cool anyway. Regarding release, I had originally heard a Surface Studio 2 would make its debut later this year and given the fact the original Surface Studio is out of stock basically everywhere, that doesn't sound too outlandish. But, that could change of course.
Surface "Aruba" (2019)
Microsoft's Aruba project is now commonly known as the Surface Hub 2, and is scheduled for launch in early 2019. Microsoft has already unveiled this device, being the successor to the original Surface Hub, with a huge screen, brand new swivel hinge, and is also one of the first devices to ship with a version of Windows 10 build on Windows Core OS and use CShell. It features dynamic wallpapers, and a brand new experience built specifically for the Surface Hub.
Redmond hasn't shared many details, not even specifications. I've been told the Surface Hub 2 is Intel-powered and will likely ship with top-of-the-line Intel Core i5 or i7 processors for those that need it. It'll also only be available to commercial and enterprise customers, meaning normal people like you and me likely won't be able to just go out and buy one, not that we'd need to, since it'll likely be super expensive like the original Surface Hub was.
HoloLens "Sydney" (2019)
We first talked about Sydney back in April this year, and we believe it's the codename for the next HoloLens which is currently pegged for release early next year. We wouldn't be surprised to see Microsoft announce it this year alongside the likes of Andromeda and maybe even the Surface Studio 2 at an event this October. Just because it's releasing next year doesn't mean it can't be announced sooner than that. HoloLens 1 was announced a whole year and a half before it started shipping, after-all.
According to my sources, Sydney features an ARM processor, an updated design, and will also run a version of Windows 10 built on Windows Core OS, and fully utilize CShell. It's likely we'll also see an improved field-of-view, which is something many complained about on the original HoloLens, along with LTE capabilities meaning HoloLens 2 can remain connected even when you're on the go. With Windows 10 on ARM, it also features always-on capabilities including instant-on, which will make it feel a lot snappier when waking up.
Xbox "Scarlett" (2020)
I first mentioned the Scarlett codename back in July 2017 when I heard it was the project name for the next Xbox, which we recently learned may show up as soon as 2020. Not much is known about Xbox Scarlett, outside of the fact that it might be part of a much larger family of Xbox branded devices. I have heard Microsoft is toying with an audio-accessory that could pair with the next Xbox, akin to the likes of an Alexa or Invoke.
This would allow you to control your Xbox using a dedicated speaker that can also be used for other things. We already know Microsoft is working on this functionality for the current Xbox, but the next Xbox may see Microsoft's own first-party take make an appearance designed for gamers. Regardless, the next Xbox is already in architectural stages and is likely going to be much more powerful than the current consoles on the market today.
More to come
That's just everything we know about right now. We haven't heard anything about the next Surface Book, likely because it's too soon to even begin thinking about one as the Surface Book 2 isn't even a year old yet. Of course, release windows for any device listed here can and likely will change, so don't plan around them. Regardless, do any of the devices listed here interest you? Let us know in the comments!
Windows Central Newsletter
Get the best of Windows Central in in your inbox, every day!
Zac Bowden is a Senior Editor at Windows Central. Bringing you exclusive coverage into the world of Windows on PCs, tablets, phones, and more. Also an avid collector of rare Microsoft prototype devices! Keep in touch on Twitter: @zacbowden.
I'm curious about the next surface pro as I'd like to replace my SP3 next year. Also Andromeda is on my follow list as it's about to set a new hardware category. Will I get one? Not sure. I'm not that into buying first gen devices unless reviews are all really really awesome. Time will tell.

"Andromeda is definitely not a "Windows phone" however, so don't expect Microsoft to position this device as a competitor to the iPhone or Pixel." Sounds just like a phone. How is such a device not going to be compared to an Android or iPhone? Reminds me of Nokia saying they don't compete with Android and iPhone because they run Windows Phone. Reality was much different. If this fits in your pocket and takes a phone SIM, it certainly competes with current smartphones.

That may well be but that is not how Microsoft will position it. Those are 2 clearly different things. If Microsoft takes the smart route, they will market the telephony parts as a "can also" feature, but not one of it's MAIN features.

I hope they use some excellent marketing for this device if it ever comes out.

- Microsoft
- Excellent marketing Pick one

It isn't really determined by how Microsoft positions it, it is about how people use it. If people use it instead of iPhone & Android, Apple & Google will try to do or make something to keep people with them even if Microsoft does not try to market it as a phone. And even if it wasn't their original intentions, if the telephony features are what people become interested in and buy it for, Microsoft will have little choice but to keep them.

Because it's going to be based off Android. They've already set up their mobile apps to take advantage of a Surface phone with Android on board.

I hope you are right. But the similarity between the words ANDROid and ANDROmeda make me fear there will be some kind of connection there. Maybe the ability to run android apps on andromeda os?

It's a new category of devices just like Surface Pro.

Very much so as Surface Pro is not really a new category, instead it is a more specific version of an existing category. Surface pro is an even lighter and mobile variant of the ultra light laptop, that is an light variant of an laptop but it is still a mobile computer that you can have in your lap, in front of you on a desk. The part of it working as an tablet is not that defining difference from other laptops. Very few will take the money for buying a Surface Pro from any other budget than buying a laptop.
So in that sense Andromeda will be in the phablet category of mobile phones with some of the same usage as the old palm computers. Microsoft needs to introduce some revolutionary usage to this device if it should break out an be in it own category. A note book with phone capability will still be judged as an phone as Samsung Note is. I cant see the inking changing that much, or the split screen. When you do the note taking you will probably prefer to use only one screen (as you often do with paper note books) and when you do reading of information you will probably prefer using both screens. The category mobile phone is today after the iPhone defined from its form factor (small enough to be easy to carry) and its multi purpose usage, (content viewing, gaming, photography, messaging and in some small usage actually telephony). I do not say it is impossible that the Andromeda device may create its own category but it is highly unlikely, at most it will form a variant category of the mobile phone.
Also, I have some hopes for this device, I always liked pen enabled note taking devices. I had an Palm, an Ericsson P910, P1 and now a reMarkable note taking tablet.

Disagree. The Surface Pro was a newish category when they released it. The proof would be how much is was copied by other OEMs. It was the type cover and Pen use and later other devices like dial that make it it's own category. Same with the Surface Studio or Hub. Now the Surface Laptop is pretty much just a laptop.

In the same way an iPhone wasn't an iPod.

The only difference between the iPod Touch and iPhone was telephony. If you mean just an MP3 player vs an iPhone, that doesn't fit. Andromeda isn't going to do anything different than modern smartphones if rumors are correct. It will probably do less since Microsoft doesn't have a mobile ecosystem.

Wait you just sorta made my point. The iPhone released as a mobile phone that also did everything that an iPod did. From all accounts Andromeda will release as a fully fledged mobile PC that can also do everything a mobile phone can. If you don't see a difference between the capabilities and performance of Windows 10 and iOS or Android then I guess that will mean nothing to you.

I think you have it backwards. The iPhone released BEFORE the iPod touch.

Pretty simply, this is a niche productivity device focused on pen input and multi-tasking running a desktop level operating system. It's not the same market. It might be compared, it might be technically competing but the intention is for it to carve out a niche, not to take on the iPhone head to head.
On a purely technical note, it's a tablet with phone calling capabilities. But of course, yes phones with dual screens will initially be compared with monoscreen phones, even if they have completely different features like pen intergration and scalable hybrid OS - not because of objectivity catergorical similarity, but rather what people are currently familiar with. Later down the track, it will no more be compared than tablets are to phone, or tablets to laptops today.

There are dual screen phones available today. I can walk into Best Buy and purchase one right now. It is just kinda pointless. The extra bulk isn't worth the slight convenience offered by the second screen. The technology is there, a compelling reason is not. The Galaxy Note brings pen input and DeX, it is just missing the second screen. Again, it also has a full ecosystem that will more than make up for that. How again is it different?

And the iPhone wasn't the first phone with a touchscreen. It's all about how the parts are put together to make a whole. We'll see how it turns out.

Like I've stated from the get go. If this device doesn't have "telephony" capabilities it will certainly be a bust. I'm glad to read it will have some type of voice capabilities. Now I'm intrigued.

Looking forward to the Libra, next gen Surface 3. I've had a S3 for several years now and it has served me well. Many others would likely say the same.

Surface 3 is insanely great product. I bought one for my girlfriend and she uses it all the time for several years now. It works as a charm and was not insanely expensive like the SB for example.

Using a Surface 3 myself as well as well as my wife we love them, looking forward to a replacement hopefully with LTE?

An Xbox surface hololens phone tablet would be cool

I believe MS has learned from it mistakes when it comes to creating products, innovative or competitive now. Also, to enthusiasts dismay but makes total business sense, MS is keeping a lid on the product(s) to retain the lead and "we got here first" status. Good for them. This time though, instead of developing the product(s) in a vacuum and stating to OEM's "go ahead and follow us"; this time I think we got some NDAs in place, went cooperative (like the whole "hero" factor form last years leaked presentations slides) to start with a base concept and let the OEMS add their 2 or more "hero" specialty parts/features to the end products. Also, since this was still in development and a new product, no one was rushed, CShell would have time to be refined and be correct right out of the gate. OEMs would announce the new type of devices together (kind of like when Windows Phone 7 came out and Samsung, HTC and others debuted their devices simultaneously) same core, different "that fits me" differentiating factors. This time the factors could be enhanced equipment over the base. For example, Dell's might have a lackluster camera, but integrated kick stand and fit in the average persons pocket while Lenovo's might have a Wacom style inking (2048 level plus) experience and come in a pocket and bigger persons pocket size version; while HP might make 3 different sizes, one with an outside screen, 2 with inside only sizes in different sizes, etc.., They would all have Qualcomm 850 (1000) OR Intel U/Y chips, integrated 5G ready modems, 16 hour plus battery life, Always on (or close to it), Windows 10 S mode by default and all the normal bells and whistles (Bluetooth, Wifi, speakers, sensors) you'd associate with a smart device with USB-C standard port(s), just HP's comes in 5 inch, 7 inch and 9 inches, while Lenovo's has artist level stylus support and comes in 8 inch and the Microsoft Surface Pocketbook (sorry, I think that's a good name for this) comes only in 7.9 inches, but comes in titanium or blue, has N-Trig instead of Wacom, but has the optional headpiece for telephony, so it could make phone/Skype calls, but doesn't have to. It's nice to dream. :)

I've said it with the Studio 1 and I'll say it with the Studio 2: Microsoft should just ditch the attempt at making an all-in-one and instead release the display separately. Artists and people who would enjoy the Surface Studio will likely always have more powerful PCs than whatever Microsoft puts in the base anyway...but it's not that easily (or outright impossible) to find a display that can at the same time be a great monitor AND a great drawing board.

As someone who has seen an entire studio move from Macs to Studios I can tell you that you are way off. They simply love their Studios.

My wife is a professional photographer and absolutely loves working on the first generation Studio. While it might be nice to have upgraded internals, I can't say she has ever complained about performance and she does a heck of a lot of editing on it and maintains some massive catalogs. Maybe for those wanting to edit video on the Studio, they might want/need more horsepower, but there is plenty for photography.

I disagree totally. Take the iPhone and pixel as an example. Control of everything! If they make everything, it should work seamlessly.

I don't necessarily disagree with the idea of releasing a standalone high quality monitor, but I disagree with ditching all in ones. There is a place for them, especially for people with more limited space, which is something I've personally learned when I moved to New York lol

I would like to see a 24" version of Studio 2 which sits on a swivel hinge and costs less than $2K.

Yeah I think this is a fundamental misunderstanding of the market. Just like the Mac Pro doesn't have the highest spec components possible, it does have highly harmonious components fit for it's intended market. The first studio wasn't really for video editing it was for drafting, photo work, illustrating, design. That video editors have expressed interest (like they did in the razor blade laptop), probably means MSFT will have a top tier variant to suit them this time.

I look forward to Andromeda....call it anything they want, as long as it has voicemail capabilities if you miss a call and can text, it'll be a solid winner.

"....call it anything they want"? I hope you don't work for Microsoft's marketing department.

Microsoft Syphilitic Pus Cancer.

Microsoft Syphilitic Pus Cancer is not a bad name, but you should include a mention of the native journaling app.

@Ecafrus @covfefe u hope u guys get it and good too. SPC fits both of your dumb behavior.

It may not be called Surface Phone, but it better be a Surface Phone.

I do not know if anyone else has noticed, but in the video of Surface Hub 2 has, on the screen of the same, the number 1010, at the end of the video.Possibly it could be the date of the Announcement Event.

Great products fail due to poor marketing. Awful products succeed because of great marketing. Microsoft has a history of making great hardware. But know one knows the hardware exists! Their marketing is terrible. Their marketing is the weakest link in their chain. I think that it is time for them to seek out a new marketing firm.

Marketing only gets your product in the door. It has to hold its own at that point. Name one tech product that was terrible but marketing made successful. Microsoft has some nice hardware, but they don't have software to make it great. Marketing won't fix the software.

Android comes to mind. It has been horrible since say one and almost everyone has ran into problems with it... Yet they still manage to sell them.

I have been using Android since the beginning and it has always been amazing, especially compred to the competition. Windows phones never came close to being competitive with Android. Windows phone hardware and software has always been inferior. If it was bad, no amount of marketing would cause people to continue buying them in such enormous numbers.

I think the app gappppp was the only reason it has never really competed.

There was no app gap between Android and WP in 2011. iPhone has all the apps. They didn't come to Android until people started buying the phones in huge numbers. Windows Phone was there and on the shelf at that time at all the carriers. They also had ads on TV non-stop. Microsoft made a huge push with WP7. People just didn't buy them and when they did, they didn't keep them. There was a huge hardware and feature gap though. Android was way ahead in those areas.

No, the only reason was that Google used their monopolies against the platform and made sure that they killed it. They've done it on multiple occasions and only recently have they started to get punished for it.

And i had used android earlier and just recently and it still suck compared to wp. Android is really a bad OS admit it.
Wp falis because of app gap..period.

I also used Android since the beginning and it was quite horrible. Every time you touched them something force closed and the overall fluidity of the system was worse than anything I have ever seen since Windows Mobile 5-series. Even today I constantly get to handle sluggish Android-phones from all manufacturers and help users with their inferior performance even though they carry top notch hardware. It doesn't matter what the product does as long as it is the only thing people see. Having multiple monopolies in the market/data/online-segment helps with that.

Hmm. Myspace? Very early android? The initial iPhone (it was pretty much a dumb phone with iTunes and a touch screen). Candy Crush? The early PC's were pretty crap - there was this one computer, I forget the name, that had the first windows type GUI, that everything else copied. It was way better than the first PCs. This is a fun game.

Myspace died. It sucked. It wasn't successful. It was a poor experience compared to Facebook. Marketing couldn't have fixed that. Perfect example of my point. Candy Crush is addicting AF. It is basically one of those old PC games like Bejeweled. If you are too cool to like it, doesn't take away the fact that it was fun, compelling, and addicting. Those type of games aren't really bad, as a PC gamer I want to hate them, but I would be lying if I said I didn't get caught up in Candy Crush for a little while. The iPhone was revolutionary. You are a very bad critic of technology if you picked one up in 2007 and didn't immediately know it was the future. This is the worst argument ever. Hindsight is 20/20 and you are trying to rewrite cut and dry history. The iPhone changed everything. Sounds like sour grapes to me. Early Android had no competition. It blew BlackBerry, whatever that Nokia thing was, and Windows Mobile 6 out of the water. I liked WebOS much better, but the hardware was total trash. Windows Phone was years too late and at that point too far behind with no way to compete. You did not cite one single example of marketing making a terrible product successful.

Products that succeed solely because of marketing are the exception, not the rule, and they usually have the lifespan of a mayfly. The cry for more marketing is part of a depressingly familiar pattern of discussion on the internet. If people don't agree or don't like the things you like, assume they're ignorant and need to be informed (marketing). When they still don't agree, assume they're stupid and have to have it spelt out to them in one syllable words. And when they still don't agree, assume they're either crazy or lying.

Exactly. Marketing certainly helps, but it doesn't make up for a poor experience once you get the product home. Marketing is a scapegoat for fanboys who don't want to concede that the product was terminally flawed.

As a student who wants to take my notes everywhere; Andromeda seems like a dream device! It would be so great to open the device into tablet mode to have a bigger screen when reading.

I'm not in school anymore but an Andromeda folding tablet whatever you want to call it would've been a dream device for me in college and grad school. In fact, I used to use a Fujitsu convertible tablet (swiveling screen which can fold and lock in place) with a pen to take notes all through college and would literally be the only one in class with such a device. However, even now I take hand notes for work and I use the surface pro 2017 which is doing its job well. If the Andromeda device is more portable, lighter weight, long enough battery life, and opens up to be a large enough screen for my use case then it will definitely replace the surface pro 2017.

"This would allow you to control your Xbox using a dedicated speaker that can also be used for other things. We already know Microsoft is working on this functionality for the current Xbox, but the next Xbox may see Microsoft's own first-party take make an appearance designed for gamers" They had this. A dedicated peripheral that allowed you to control your X-Box with your voice ( including Netflix and OneGuide)It also signed you in to your xbox live account based on facial recognition and also allowed you to video conference via Skype. And it also had gaming applications, though few developers even bothered (probably the best implementation was in Dragon Age Inquisition). Sadly they killed it and the latest version of the Xbox one doesn't natively support the peripheral (you have to use an adapter...which they also stopped producing).

Yes, sad. I still use the Voice Control from my Kinect with the new Xbox One X, but it is largely a missed opportunity, like so many others.

The kinect was axed due to multi tier flaws imo. Firstly, the OG Xbox used a custom jaguar chip that was grossly under whelming as a result they had to give the resources allocated to the kinect. So it became situation where developers either focus on the kinect or completely ignore it for the sake of fps and graphical performance. The latter happend and the uptake dwindled drastically. Also the kinect port is ridiculously huge so it wasn't possible to reduce the size of console with that silly port. Thus the kinect was axed. If the kinect came out with the xbox one x and used usb type-c it would be a different story.

I think the issue with Kinect was games. Microsoft needed killer games for it. It was a great concept, but in reality it was hard to actually implement into a great experience. Nintendo does a much better job with the casual games that a Kinect like feature requires.

Well at least in my experience the voice control function was shaky. It wouldn't always hear me or the commands well, making me repeat things multiple times. Obviously far field microphones would fix this now, but it definitely affected how much I actually used the voice commands.

"add a virtual bezel to the display when in tablet mode so that you can grab onto it." - This is how far we've come 🙃

Hey WC: Your app is broken. The option to receive notifications always resets itself to "off" at restart. This is on desktop as well as on phone.

I think it's been turned off on there side

Hmm, thx for responding. - But why?? Did they stop app support and development? How am I supposed to engage in a conversation? By manually checking the sluggish, ad-crammed website?

Hey Zac, did the section on the Carmel get dropped out or is the extent to it that you know the name at this time and nothing more?

I just want Microsoft to ditch Intel already. AMD has had superior ULV products for years now

"Thanks to a leak last week, we now know that the next Surface Pro is codenamed Libra " This seems to be wrong.

Can I update Windows 8.1 of Nokia Lumia to windows 10

October is going to be lit

All talks about Microsoft being not consumer centric is now replaced by a long list of up-coming consumer motivated hardware

they need to hurry up with something so I don't have to buy some android or iOS junk.

Keep feeding us what hardware is coming, the latest news, keep out optimism up

Folks what I want to buy is the new 10 inch 400 dollar Surface Tablet with a core M Intel
CPU. I do not need a super powerful mobile PC just something light I can grab that does
basis computer functions well. I think this will do the job. I also want an Andromeda
device to replace my old Lumia 928 smart phone. I like working with a device that has a
larger screen area to work with than a smart phone has. A couriers sized Andromeda device
Would be interesting to have also

Some of these products are following a good timeline, others feel like they are taking too long. I'm not sure how you go with intel on a budget tablet. It doesn't make sense to me that there are plenty of tablets that have ARM chips in them, but it will be impossible for Windows at a decent price. At that price, I don't see why I can't expect always on connectivity. It's not like I'd be demanding a high GPU or gaming tablet. Core M while fine in a vacuum seems like it would be the worst of all worlds in this use case. Hololens....I get the delays if they skipped a version as appears to be the case, but man, this was a market they could have jumped on early. They need to make a push now, or else they could fall way behind in a market they were years ahead of everyone on when it was announced. Andromeda... the impatience on my end is my fault and the years of waiting for this device. And yes while I know it's not a surface phone, the lack of mobile options in between the 950's to this thing has made the wait just incredibly frustrating. I get that they had to get the OS right, and that this was and continues to be a major undertaking, but in that time, I've had a 950, gone to an iphone, used it as a primary driver for over a year, and gone back to the 950. I fully expect to use this as my primary telephony device unless they make it completely unreasonable to do so. It will be really disappointing if Samsung or someone else comes out with the first good implementation of this idea, but unfortunately not entirely unsurprising. YCS
Windows Central Newsletter
Thank you for signing up to Windows Central. You will receive a verification email shortly.
There was a problem. Please refresh the page and try again.