Vector 5: Tim Stevens and intelligent connected electric cars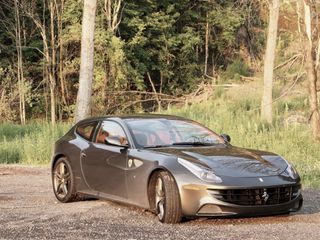 Vector is Mobile Nation's newest show. It takes the most important topics in technology today, focuses on them from interesting angles, and then discusses the hell out of them. On this episode, Tim Stevens, star of auto and gadget blogs, joins Rene to talk about the computerization of cars, including launch controls, self-driving vehicles, Microsoft Sync, BlackBerry QNX, and iOS in the Car, and the explosive potential of hacking engines.
Show notes
Guests
Hosts
Feedback
Yell at us via the Twitter accounts above (or the same names on ADN). Loudly.
Will need to listen later, if I remember.

Ah. Only if the letter t was replaced by d. :)

That's a good looking car. PS. My first comment with WPCentral app for WP :D

Please tell me that Tim Stevens is taking up a role somewhere in mobile nations? Then you guys could be rebranded as the new engadget

I think the site is losing focus. I have seen others WP sites with better info nowadays. :(

Watch what happens with a Prius gets hacked http://m.infoworld.com/t/hacking/video-watch-what-happens-when-prius-get...

Tim Stevens doesn't work for Engadget no more?

Tim Stevens was forced to resign from engadget on July 15th due to unknown reasons. Sob Sob. Sigh
Windows Central Newsletter
Thank you for signing up to Windows Central. You will receive a verification email shortly.
There was a problem. Please refresh the page and try again.