Verizon flips switch on AWS-enhanced XLTE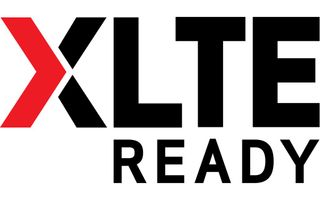 Verizon's XLTE is official and it is bringing double the bandwidth to dozens of cities across the United Sates. The enhanced-LTE service uses Verizon's AWS spectrum to double the speeds available more than two-dozen devices available on Big Red's network, including the Samsung Galaxy S5, HTC One M8, iPhone 5s, Samsung ATIV SE, and BlackBerry Q10.
XLTE isn't a "5G", so much as an enhanced LTE, utilizing the AWS spectrum that Verizon has bought up over the years. Said Verizon CMO Ken Dixon:
Customers with XLTE-compatible devices won't have to do anything to make their phones compatible — the upgrade will be "invisible" to the customer, excepting the faster speeds and whatnot. The addition of AWS spectrum to Verizon's active network will also improve service for LTE devices that only can access the older 700MHz spectrum by freeing up capacity. Currently, 35% of the devices sold on Verizon are said to be compatible with XLTE service.
The speed of Verizon's LTE service has lagged behind competitors AT&T and T-Mobile as their network has filled with LTE-connected devices. The addition of XLTE should be a boon to most Verizon customers.
Let us know if you're seeing the improved speeds and service of XLTE!
Source: Verizon (opens in new tab)
Press release:
XLTE: America's Best Network Gets Even Better
Faster peak speeds, double the 4G LTE bandwidth in cities coast to coast only for Verizon Wireless customers.
Verizon Wireless today announced XLTE – the next step in ensuring the very best high-speed data experience available on any wireless network in the United States.
XLTE is Verizon's new way to show consumers that they will now have the benefits of even more capacity on the nation's largest and most reliable 4G LTE network, all made possible by taking advantage of AWS spectrum.
"The industry and tech world recognize this is a big deal, and we want consumers to know, too," said Ken Dixon, chief marketing officer of Verizon Wireless. "We continue to offer the very best network, bar none. Now, XLTE provides an even greater advantage to customers by doubling the 4G LTE bandwidth and providing faster peak speeds in cities coast to coast."
All customers automatically benefit where Verizon Wireless has deployed XLTE, part of the company's ongoing commitment to delivering the best experience in wireless. XLTE adds capacity in neighborhoods or areas where demand is high, especially during busy periods like rush hour, lunch times in crowded areas or during events when mobile data use is the highest.
What is XLTE and how does it work?
XLTE delivers faster peak data speeds and a minimum of double the bandwidth to 4G LTE customers in high traffic areas in markets nationwide where AWS spectrum has been activated.
While XLTE network enhancements are invisible to the customer, the mobile experience is not. XLTE Ready devices automatically access both 700 MHz spectrum and the AWS spectrum in XLTE cities. Customers with 4G LTE devices operating solely on the 700 MHz spectrum in XLTE markets also benefit from the extra capacity created by XLTE Ready device traffic moving to the AWS spectrum.
Nearly all of the devices Verizon Wireless sells, including the newest DROID devices, Samsung Galaxy S4, S5 and Note 3, and the iPhone 5c and iPhone 5s, are XLTE Ready when purchased. Today, more than 35 percent of all devices operating on the Verizon Wireless network can take direct advantage of the added capacity that AWS provides.
XLTE is yet another signal of Verizon Wireless' network leadership as the company continues to innovate on the nation's largest and most reliable 4G LTE network and deliver a superior network experience for its customers.
Get the Windows Central Newsletter
All the latest news, reviews, and guides for Windows and Xbox diehards.
Derek Kessler is Special Projects Manager for Mobile Nations. He's been writing about tech since 2009, has far more phones than is considered humane, still carries a torch for Palm, and got a Tesla because it was the biggest gadget he could find. You can follow him on Twitter at @derekakessler.
Never understood the point of even regular LTE on Verizon, with the caps on the plans. Yay, I can use up my entire allowed amount of monthly data in 20 minutes instead of 40 minutes now? I would be perfectly happy with just regular 4G and no cap.

Verizon doesn't have regular 4G, since they're a CDMA carrier they go straight from Rev. A with a 3mbps real world peak to LTE.

Lol 3mb...I saw an iPhone 4s with full bars on Verizon regularly pull down .1 to .3 on that supposed 3G network.

I love Verizon lte. With CDMA, it's a big jump in web browsing speeds even. I don't only use my phone to watch videos and I certainly appreciate the extra speed.

Not your fault, but I will never get used to people saying CDMA when they mean something more specific, like IS-95, 1x-RTT, Rev. A, etc. LTE *is* CDMA-based. My problem, not yours. :-)

Yes. CDMA refers to the air interface only, and it's a misnomer to use it to refer to the standard itself. Early GSM (e.g. "2G") was TDMA (Time Division Multiple Access) based. The competing 2G standard, IS-95 , what most people think of as "CDMA", was based on Code Division Multiple Access. GSM was the standard that won, but the competing standard had a better air interface, so the GSM alliance adopted it for 3G (AKA UMTS/WCDMA). Almost every smartphone ever made uses a CDMA air interface, whether it uses a standard by the GSM alliance or the competing (now defunct) alliance led by Qualcomm.

You will only use more data if you consume more content. Faster speeds only means the content you consume gets to you faster.

Yeah. That's my point. I'd much rather be able to download 200 music albums to my phone over the course of a month, than 20 albums in 2 hours.

If a file is 1GB and you have 20mb LTE it uses the same usages as someone that has 50mb LTE. The data is still 1GB.

As a grandfathered unlimited Verizon customer packing an ATIV SE, I can see the point.

The flipside of speed is capacity, since a tower can send data more quickly, it's less likely to get clogged when there are lots of people. And as a result, average speeds will increase as well.

Yeah, I assume that's why they are doing this. While I find Verizon's plans with their caps ridiculous, there's no denying that I've had excellent coverage and service with them, compared to AT&T and T-Mobile that I was on previously. Can't get everything, I guess.

Big Red always a step ahead

Except for that whole pesky "not using the standard the rest of the world uses" thing ;-)

They are for LTE finally. Though their primary band is not used by anyone else. This XLTE band is plain old band 4 LTE.

They aren't getting a step ahead, they are doing this to get their speed back up to the competitors. It even says it in the article. There's a bunch of Verizon fanboys out there but they are over priced, they have crappier phones, and their LTE coverage might be the largest, but its also the slowest and unreliable. Not to mention their commercials make them look like idiots, along with the people in them.

Are there any Windows Phones on the list of supported devices? I wouldn't know reading this article/pointlessly embedded press release on Windows Phone Central.

The Ativ SE is a Windows phone.

Oh. Ha. Didn't even see that. Thanks.

Both the Samsung ativ and icon, is on their website

928 has the hardware for it. Last I read it needed an update to get it functional though. I read that before amber was out though but never heard if it was added

If you read the press release, there's a link to the supported phones: https://www.windowscentral.com/e?link=https2F2F...

All I need to know is if my 928 can use it.

It has the hardware just needs a firmware update.

What about Lumia Icon!!!!

Chances are nokia has to push an update seeing as we haven't had access to the diagnostic code to change bands manually since 822

I thought it was noted that the 928 lacked the aws channel?

I didn't see any mention of the Nokias. Is my Lumia 928 XLTE?

Here's to hoping this was accurate. http://www.wpcentral.com/full-speed-ahead-nokia-lumia-928-may-pick-aws-support-verizon

The problem is you have to pay a nosebleed to be with big red. Not me.

I signed up for the $60/month unlimited talk & text, 1GB data plan. It's the most affordable plan I've seen they have. Though it's a pain trying to make sure that I stay under the limit... ($15 extra per GB over the limit, IIRC).

Well, I pay 75€/month for 100/10 mbps on fiber, 130 TV channels, home phone with free land line calls AND 3 mobile phones with unlimited text/talk plus 1 Gb internet each @ Vodafone Portugal. Just sayin :D

The Icon is XLTE ready, the 928 is not. http://www.verizon.com/b2c/store/controller?&&item=phoneFirst&action=vie...

How is the 928 not ready? It has aws in it

Verizon didn't put it on the list of supported devices. Ask them.

Icon and Ativ SE, per the Verizon site.

Sry, just read the above link...

Verizon can't even get basic service to me here in LA, so this doesn't help much. Current signal reading is 1x. It's so bad that getting a text message to go through is a chore. I'd prefer they handle the basics first.

*MUSHROOM STAMPS YOUR FOREHEAD*

I probably won't notice since I'm on WiFi 99% of the time due to data caps...

Well if they turned it on, I am not seeing any change in speeds in my area on my Icon.

Read the list of affected areas in the article. You might not live in an XLTE area.

I am in one of the areas that they turned on. Just not seeing the results.

LOL @ these comments. Some of you have no idea what you are talking about. ALL cellular networks are CDMA, verizon used to use CDMA2000 instead of GSM back in the day. LTE replaces both.

Welcome to the club. Doesn't seem like you know anything either. Then why does only t-mobile and att use SIM cards ?

Verizon uses SIM cards for their 4g LTE phones. I'm not joining any clubs though.

Sounds like a marketing scam

XLTE isn't a "5G", so much as an enhanced LTE, utilizing the AWS spectrum that Verizon has bought up over the years.

5G?!! Don't kid yourself. Base LTE isn't even 4G; it's "3.9G". Mobile carriers did a good job of deceiving people into believing that. LTE-A (LTE Advanced) is supposed to be the true 4G with a proposed 3.3 Gbit peak download rate. Currently there are no LTE-A networks anywhere.

Ok, scratch that. Apparently ITU later changed their minds and said it's fine to call base LTE, 4G. http://www.itu.int/net/pressoffice/press_releases/2010/48.aspx#.U3pSo_6KCUl

Consistently seeing triple my download speeds (35mbs) and double upload (15mbs) on my Nokia Icon vs. my last test a week ago at work in SODO, Seattle. Real test will be home at around 7 tonight...

I want to point out that this isn't just necessarily faster peak speeds. They aren't doubling that portion of it. The real importance is that capacity is at least double. So LTE should be more redadily available in those areas where it may have been iffy.

With my Icon, I've seen noticibly terrible speed in Wichita and Topeka since XLTE went live!

Me too. I have a max of 5 Mbps down and 1-2 Mbps up. I am in Springfield IL which was on the list to obtain XLTE.