Verizon shares plans for LTE Advanced in 2015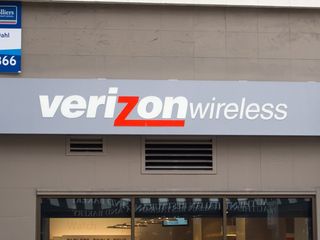 Verizon's Mike Haberman today detailed a number of improvements coming to the carrier's LTE network next year. In short, the carrier in red will be rolling out carrier aggregation, adding more coverage for VoLTE, and continuing to refarm its PCS spectrum for LTE.
Perhaps the most notable change is the implementation of carrier aggregation. According to a report by Fierce Wireless:
In addition, Verizon is working on refarming its PCS spectrum for LTE:
On the coverage front, Fierce Wireless reports that Verizon's network will eventually support 4x4 MIMO:
Finally, Haberman states that VoLTE deployment has been going well, and it is set to become Verizon's default voice offering as it continues to mature.
Source: Fierce Wireless
Windows Central Newsletter
Get the best of Windows Central in your inbox, every day!
Dan Thorp-Lancaster is the former Editor-in-Chief of Windows Central. He began working with Windows Central, Android Central, and iMore as a news writer in 2014 and is obsessed with tech of all sorts. You can follow Dan on Twitter @DthorpL and Instagram @heyitsdtl.
DISCLAIMER: New network not compatible with Windows Phone 8.1 / Cyan or later.

More like, isn't available for current hardware*

More like, our network doesn't support phone updates because we don't care about customers...

Verizon can't tell me anything until it updates their Windows Phone first.

Shit.. Not updating Lumia Cyan for Lumia 928. Please your update?

Well isn't that nice for them. Glad I keep paying them every month to update everything except my phone.

Your and my phone doesn't earn them billions a year.

Maybe so, but in a few months they'll be losing my two phone contract and they'll earn a little less.

I'm right there with you....if the 1030 comes to att before denim on my icon im taking my 3 line decade long service and leaving.

Moving from 3G to LTE, while a nice speed boost, was brutal on battery life. LTE is plenty fast for anything any sane person would want to do on a mobile device. Unless the channel bonding comes at zero additional battery cost, our unless they are planning to roll out home Internet service that can realistically compete with cable/DSL, I'm not really interested.

Been thinking of switching to ATT. They are changing the Alltel store here to Att. So I'm thinking coverage should be on par with Verizon. But, I'll do a little research first. It's about time we got a choice.

Now if they would just share their super secret plan to bring the Cyan update to its WP users.

Sounds great! I'm sure it'll make it Windows Phone by the time 6G starts rolling out!

I'll be done with Verizon as soon as my contract is up in April.

It is great that Verizon is keeping on top of their networks and do offer the best coverage. However if they don't fix their pricing to become reasonably competitive and get their WP offerings and updates fixed and available ASAP, they are going to lose 10s of thousands of users. This isn't just a hyperbolic statement, we deal with corporate customers that are moving to WP for business and have been Verizon customers for over 10 years, and the issues with WP and the Cyan updates and the loss of the Icon phone has put a lot of migrations on hold with backup plans to dump Verizon on their next contract cycles, many of which hit in early 2015.
Just from what my teams deal with directly, it is over 40,000 phones provided through various enterprise customers that will be moving to ATT by the end of May if Verizon continues to treat WP like crap. (The 822 and 928 contracts are hitting their 2 year end of life for many customers, and they don't seem to give a crap if they lose all those customers.) *One customer is a fitness company that uses products like Fitbit, which do not work with any Verizon WP, as they don't have the Cyan BT4.0 firmware.

I really hope Microsoft knocks Windows 10 out of the park on phones and the carriers scramble to get devices on their networks. It's cool that the network can grow even better and knowing in advance is neat and all but I would really love it if they around just clue us in on when 8.1 will officially launch.

Once again, they may decide to quit testing these plans and move them to under development.

Every time I see the Verizon logo whenever I open this app I panic hoping it is the news we all have been waiting, but fucj, it is some other shit unrelated to what we want to hear. When are you going to release the Cyan update you freaking bustard of a network.

#SharedFeelingsOfAFrustratedVZWUser ----it has to be soon. It just has to. It's like your dog that waits by the door for you the moment you leave for work until you get home....*teary eyed and curled lips*

How about rolling out software updates first?!?

4G+ Advanced is already made in Lithuania and now in testing phase