We can't go out due to coronavirus, so we're playing these 17 video games
Like many of you, most of us are stuck indoors right now. We're making the most of a tough situation the only way we know how: with video games. Here are the games we're currently playing.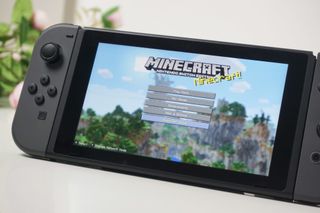 (Image credit: Windows Central)
As coronavirus/covid-19 continues to spread misery throughout the world, many of us in affected regions are either self-isolating or at least effectively quarantined, with local businesses shuttered and entertainment amenities locked down.
Everybody is dealing with the situation in their own way. For many of us here across our network, gaming is a primary passion of ours. I thought I'd ask around the team to see what everybody is playing at the moment, and we'd like to hear from you too in the comments below.
Wasteland 2 (Jez Corden, Gaming Editor)
After previewing Wasteland 3 this week, I am returning to the Arizona wastes of Wasteland 2, rekindling my love of this endlessly rewarding RPG adventure. Despite being set in the midst of a nuclear post-apocalypse, Wasteland 2's twisted sense of humor permeates the entire game, and it will put a smile on your face despite the bleakness. I think we need a bit of that at the moment.
Turn-based tactics, dozens of hours of play, and story decisions that truly matter, I cannot recommend Wasteland 2 enough to RPG fans everywhere.
Battlefield V (Stephen Warwick, News Writer)
Battlefield V isn't perfect, but played with friends can make for laugh-a-minute fun. Huge, diverse maps, character customization, and guns galore make for plenty of depth.
More recently, Battlefield added Chapter 5: War in the Pacific with new maps, guns, and more. The new environments are super-refreshing and really put some new life in the franchise. Best enjoyed with friends.
GTA V (Rich Edmonds, Staff Reviewer)
I'm playing Grand Theft Auto V more these days than ever before, largely because I'm able to pair up with a group of friends to wreak havoc in a public session or to attempt some heists.
Usually, an hour or two passes before you've actually done anything substantial, making GTA V a perfect time sink.
NHL 20 (Al Sacco, Managing Editor)
There are no professional sports in the U.S. right now. There are NO PROFESSIONAL SPORTS in the US right now!!!! For someone like me, who lives and breathes Boston sports, this is a Kafka-esque nightmare turned daily reality. Luckily, there are some excellent sports games that are the next best thing right now.
I'm spending a good amount of my self-quarantine hours in EA's NHL 20 hockey game. I'm currently playing through a full season as my beloved Boston Bruins, but there are tons of other modes (a few with some lighthearted arcade flair) to keep me entertained, too. I'm frustrated the real NHL season seems to be over — the Bruins are the top team in the league — but NHL is relieving some of the sting.
The Division 2 (Richard Devine, Reviews Editor)
I love The Division 2, and there's never been a better time to try it out with the recent launch of a big new expansion. I'm also drawing a lot of parallel with the current global situation (albeit with a smile on my face). But aside from a world ravaged by a killer virus, The Division 2 has a massive open world, plenty of lore and plenty to grind if you've now got extra time on your hands.
Definitely spring for the expansion, because not only does it open up a new map, but you're also getting access to the new seasonal manhunts and leagues, so there's plenty to do.
Disney Emoji Blitz (Ara Wagoner, Staff Writer)
It's a big, stressful, panic-inducing world out there, and sometimes you just need something light and happy to keep the edge off. I've been playing Disney Emoji Blitz since the game first launched back in July 2016, but I've definitely been taking a little more time with it of late when trying to wrap my head around the parks being closed and not getting to see any family/friends in person for the next 2-3 months.
ANYWAYS, back to the Blitz! This is a match-three game in which you collect and power up various Disney characters, including Pixar, Star Wars, and even some characters from the parks like Madame Leota.
While the game itself is pretty fun and they keep events going pretty frequently, what I like most is that once you've unlocked a character, you get to use them as emoji stickers in other apps. The emoji keyboard it uses on Android could use a little bit of work, but they're cute to use, and there are hundreds to unlock.
Nioh 2 (Jordan Palmer, Contributor)
There are plenty of excellent games to pass the time, but Nioh 2 is my current go-to. A brutal challenge, Nioh 2 pushes you harder than before with superb combat, beautiful level environments, and plenty of nuances to keep you interested for many hours to come.
Released just last week, it has a ton of content to keep you entertained during these trying times, from some interesting loot to unique and difficult bosses. Nioh 2 is well worth its full asking price and more just for the combat and visuals alone. The only downside is that it's a PS4 exclusive for the time being.
Minecraft (Zachary Boddy, Contributor)
Minecraft is the perfect game for when you have to stay at home.
It's available on any platform, so it doesn't matter what device you're using, can play with any platform so you can stay in touch with your friends and family, and is the kind of simple, relaxing game you can lose hours to. Until a creeper blows you up.
Age of Empires 2: Definitive Edition (Cale Hunt, Staff Writer)
Along with the lengthy and historically based set of campaigns, Age of Empires 2: Definitive Edition includes a ranked matchmaking system where you can test your skills against other players around the world. It's an easy game to get into, but it's extremely difficult to master, and many players have decades of experience.
Best way to catch up? Spend your days in back-to-back-to-back games. No two are ever the same, and you might just make a new friend along the way.
Bless Unleashed (Miles Dompier, Video Production)
Bless Unleashed is possibly the best free to play MMO you can get on your Xbox right now. Published by Bandai Namco and built specifically for consoles, this action-focused RPG introduces an engaging combo system that evolves with the player.
Real-time button inputs, active dodge frames, and intuitive controls make this a far more engaging experience than many other games in the genre. If you're an Xbox player on a budget, this an amazing option and genuinely great distraction.
Fire Emblem: Three Houses (Rebecca Spear, Nintendo Coverage)
FETH is a turn-based strategy game on the Nintendo Switch. You play as a young professor at a medieval monastery who's in charge of a group of students. What makes this game so fun is that you get to make tons of choices, including which of the school's three houses you want to be over.
Time passes, and eventually, political tensions burst between these three groups. The outcome of the story gets determined by your decisions and the people you've recruited. I spent over 80 hours of my first playthrough of the game. It's awesome because you'll see different cut scenes and learn more about the plot as you play through each of the three storylines.
Assassin's Creedy Odyssey (Jen Karner, Staff Writer)
With things being what they are, you may want a story that is as far removed from our current climate as possible. Assassins Creed Odyssey transports you to Ancient Greece, where you can assassinate baddies, discover tons of locations, engage in ship battles, and seek out the truth of your own lineage. It's the biggest AC game yet, and will easily occupy you for a few days, even if all you're doing is playing.
The Witcher 3 (Carli Velocci, Senior Editor)
So, you're going to be stuck inside for a while. Might as well pick up that long RPG that you've been putting off. Few video games are as hot right now as The Witcher thanks to a Netflix show, so why not get started? The combat is clunky, but if you're looking for a fantasy action RPG with hours upon hours of story, great characters, and great visuals, you should definitely finally try picking this one up.
It's also on every platform, including the Switch, so you have options. Then, once you're done, you can hop over to Netflix and do it all again with the show.
Fallout 4 (Brendan Lowry, Contributor)
Bethesda's Fallout 76 may be a trash fire, but the intelligently crafted world of Fallout 4 is still a joy to explore and experience, even five years after its release.
It may lack the deep RPG elements that fans of the franchise want, but it's an excellent game in its own right, and with mods, it can be even better. Currently, I'm replaying the game with mods that turn Fallout 4 into a nuclear winter survival experience.
Ori and the Will of the Wisps (Michael Gitkos, SEO Analyst)
When Ori and the Blind Forest came out, it quickly became one of my favorite platformers ever. It was one of the few games I binged over a few days, and as a result, had me extremely hyped for the sequel.
With 2020 looking stacked for big game releases, Ori and the Will of the Wisps was the game I was most looking forward to, and it exceeded my own expectations. This was the first game I couldn't put down in years, and managed to 100% the game in a matter of 4 days (about 25 hours total). If you haven't played them yet, you're doing yourself a disservice. They're available on Game Pass, but they are 100% worth adding to your 'owned' catalog.
Diablo III (Christine Romero-Chan, Staff Writer)
Diablo III Eternal Collection contains the original Diablo III game as well as all of the DLC. You can choose from one of seven hero classes: Barbarian, Sorcerer, Witch Doctor, Demon Hunter, Monk, Crusader, and Necromancer. Diablo III has a ton of content to go through, including a linear story campaign, or you can get right to the action in Adventure mode with Rift runs for fast experience and loot. Up to four people can play together, and once you hit level 70, the quest for the perfect gear begins.
It's a great game to play when you just want to kill some time, hunt for legendary gear for your character, or just watch a bunch of demons get annihilated in seconds. Plus, there are seasons that award unique items for completing specific tasks, adding to the replay value. I've poured hundreds of hours into the game across PC, PS4, and Switch, so this is a great game to pick up if you want something to keep you occupied.
Call of Duty: Warzone (Samuel Tolbert, News Writer)
Battle Royale games are easy to find these days, but when I need to unwind and enjoy some multiplayer with a couple of friends (since I'm definitely not leaving the house) I find myself drawn to Call of Duty's newest Battle Royale undertaking.
With 150 players, the loot system is simple, killstreaks feel earned, it's easy to find good stuff, and the Gulag respawn system is an incredible amount of extra nonsense that is thoroughly enjoyable.
What are you playing?
Those are the games we're mostly playing right now, as we wait (and pray) for this outbreak to blow over. What are you playing? We'd like to hear from you.
Get the Windows Central Newsletter
All the latest news, reviews, and guides for Windows and Xbox diehards.
Jez Corden a Managing Editor at Windows Central, focusing primarily on all things Xbox and gaming. Jez is known for breaking exclusive news and analysis as relates to the Microsoft ecosystem while being powered by caffeine. Follow on Twitter @JezCorden and listen to his Xbox Two podcast, all about, you guessed it, Xbox!