Video: Nokia's highlights from Mobile World Congress 2013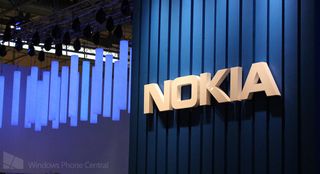 If you were following along with our coverage of MWC last week, you'll know that for Windows Phone it was pretty much the Nokia show. That's not to say that other manufacturers weren't present, simply that Nokia were without a doubt the most proactive in getting the most out of the annual mobile conference.
Now Nokia Developer have posted a very well produced video over on YouTube which gives you a great chance to see everything that Nokia were doing last week (primarily on the Monday). That includes the Nokia Apps Developer Conference (ADC) which we sorely wanted to cover, but were kept somewhat busy with everything else Nokia had to show.
Some of the highlights on the video include the Nokia ad exchange, premium developer programmes, 3D printing in action, as well as another look at the Lumia 720 and Lumia 520. If you watch the entire video you'll also see footage from later in the day when the Lumia Geek winners were presented with their special edition red Lumia 920's. So watch away for a glimpse of a few familiar faces including Marco Argenti and Rudy Huyn, you may even spot our own Daniel Rubino...
Windows Central Newsletter
Get the best of Windows Central in in your inbox, every day!
Regarding the Lumia Geek Winners, I was the 3rd one missing (AppoinTile app 3rd place on the contest). Unfortunately couldn't assist. Would have loved to meet you... Next time!

I don't want to make a bad purchase. I listen to music alot (every genre). The 8x has beats audio and the lumia has Dolby audio. To be honest, which one is better? Thanks.

go with Nokia!! it wont disappoint you. and you will love the exclusive apps. htc is doing nothing for windows phone, but if you get a Nokia, you are guanteed updates in the future

If you want to have a phone that is supported by a company who loves thier product and invests in its platform's developers... If you want to have a device from the most innovative company in mobile technology history... If you want to have a device that shows pride in craftsmanship and durability..

There, I think I already answered your question

Don't forget about Nokia Music.
http://www.wpcentral.com/nokia-music-goes-live-us-market-let-unlimited-d...

You can't go wrong with Nokia! HTC has 16GB and no expandable memory. Lumia 820 is expandable, 920 is not but it comes with 32GB storage out of the box. And those Nokia exclusive apps!!! Not to mention the support and effort Nokia is giving to the platform.

HTC 8x we know only 16gig but add SkyDrive 25gig with it. Early adopters of SkyDrive like me have 25gig :-P

Sky drive is worthless if you have a limited plan like MOST people here have. It's fine for simple documents and PDF etc but, when you start trying to stream YOUR music from a site like skydirve, you will be over your limit in a week and get charged hugh amount of money for your data.

It tried it....put my music and videos on a skydrive and refused to use WI-Fi at all, I play music, watch youtube, stream movies, etc. I used over 6.5gb in just 3 1/2 weeks. If I was not on a unlimited plan on Verizon like I am and on one of thos 2gb plans, I would of had to pay over $70 in data charges.

Yes, I have a 25gb skydrive account and I have a 50gb box account but, for people with the limits, it's almost worthless.

I love my HTC 8X but, the moment I find a high end phone (Nokia or HTC) that comes with 32/64gb AND a MicroSDXC slot(expandable storage), this phone will be on ebay to sell.

and by high end, I mean a 720p or higher display, the 822 is NOT high end in my book, or any of the current with expandable storage.

I just dont understand why MS didn't force companies to use a MicroSD slot...really ?

It works if you're near WiFi all time TBF

yep--i have decided that i am only getting nokia device moving forwrad. got a quantum on day 1 and lost it in ethiopia after two years, then bought used focus flash, and now waiting for next gen nokia device. i got my wife a 710 last year and she loves it--but just annoying that T-mo dropped all support for it!
so we know two things moving forwrad--no more t-mo and no more non-nokia devices!

Can someone help me out? I'm looking to find out what song they are using in that video. Its awesome and I want to listen to it.

At 3:05 there seems to be a new foursquare version... did anyone check?

We had an article about that last Monday :)
Windows Central Newsletter
Thank you for signing up to Windows Central. You will receive a verification email shortly.
There was a problem. Please refresh the page and try again.