Vivendi reportedly moving towards Ubisoft takeover this year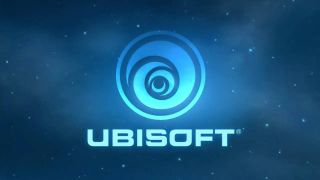 (Image credit: Ubisoft)
French conglomerate Vivendi is reportedly planning a hostile takeover bid of Ubisoft later this year. According to a report from Reuters, Vivendi is looking to expand its current 25 percent stake in Ubisoft, the publisher behind franchises like Assassin's Creed and Far Cry, forcing an unsolicited takeover bid.
"Vivendi is moving to the second phase, everything will take place this year," one source revealed to Reuters. A second source posited that buying Ubisoft would be a logical move for Vivendi, but the company "could consider other targets in China."
Vivendi has its fingers in many pies, so to speak, including the video game sector. The firm was previously a majority owner of Activision Blizzard, and it currently claims a controlling stake in Gameloft — a company originally founded by the Guillemot family, which also founded Ubisoft. If Vivendi exceeds a 30 percent stake in Ubisoft, it is required under French law to submit a public offer for the company.
For its part, the Guillemot family previously expressed an interest in keeping Ubisoft from falling under Vivendi's thumb. Ubisoft president Yves Guillemot told the Wall Street Journal in December: "The creeping control strategy implemented by Vivendi is dangerous. We think that there's a great risk of shareholders losing value."
Dan Thorp-Lancaster is the Editor in Chief for Windows Central. He began working with Windows Central as a news writer in 2014 and is obsessed with tech of all sorts. You can follow Dan on Twitter @DthorpL and Instagram @heyitsdtl. Got a hot tip? Send it to daniel.thorp-lancaster@futurenet.com.
These are the people who were so horrible, Activision gave them money to go away.

right, why not? at least Gameloft still makes W10M games, and they have a controlling stake on them, so they can't be that evil...

Oh great, here we go again...

Excellent! Ubisoft has become complacent and terrible.

Don't get how some people are saying out loud supposed opinions which are more terrible than what they state as facts... Name to me a more diverse and interesting publisher? Cause as a gamer I think Ubisoft has managed to sell to me all shorts of games in comparison to every other company. Ubisoft is the only publisher that pays for games from established franchises up to new ideas like Steep. Noone else to be frank.

what? All new games are a big FLOP For Honor, Wildlands, Steep, The Division = there failed to be in the TOP20 of Twitch after just one week (Steep never got there, The Division was there longer but not long enough for an AAA online title). The only game which was "succesfull" (after some time) is R6 Siege.

First of all you probably don't know what a flop is. Check the sales of each and every game you mentioned. Exactly the opposite. All the high profile and well selling games that have huge audience and communities get the most attention for their flaws. It's another fact... Even so, I still applaud them, and I'm still correct, that they have such a diverse gamma of games and I'm still waiting for you to name another publisher that has done better than them in what I highlighted.. You have two more tries cause I'm sure you still don't get what I'm saying :P P.s. I'm disappointed how Division ended up but like I said.. The point of my comment wasn't on how successful nor how much I personally was satisfied with each title...

Are you seriously saying its failed cos it doesnt stay on top of Twitch? You have like politically correct mindset for video games league of legends is always top as well as dota 2 does this mean there aren't better games than that. So wtf are you saying

YES I say it. The number of sold copies doesnt matter because the HYPE around those games was huge. Just look at For Honor.. SP is a big nonsens, MP is based on P2P which makes it unplayable. How can you say its good????? The Division marketing was about big open world with xyz options to have fun. Whats the reality? Grinding and repetitive, boring missions in a coridor world + downgraded graphic. Watch Dogs 2 - I really wanted to LOVE it because the 1st. one was good but.... again, SP has a boring story with stupid side missions. The graphic looks good but it cant save the game itself Steep? Just a bad attempt. It boring really boring. I dont have to say anything more. And the Assasins Creed franchise.. cmon.. the new ones are profiting from the brand name but the game itself is stupid

You honestly have no idea what you are talking about and it will need a lot of typing to make someone like you understand... CoD has always been P2P. For the most part always sucked and its online was a mess. That's a failure right? As much as id want it to be it isn't. You really have no clue on the subject. You have a very incorrect personal opinion. You need to do some research tho. Just so you can understand, I've grown to hate AC games and Watch Dogs was a let down and so on. But at least I know what was a success and what a failure. You got the wrong idea based on online chatter. It's not how it works dude.

Oh boy.. You are right! Even to me.. I've bought them so much games that I can even imagine until now.. Assassin's Creed saga, Splinter Cell's... I love their bugs... Hahaha.. I'm kidding...

So what you got from my comment is that their games are perfect or bug free? Is it too much to ask for once to get a reply by someone that uses at least a bit of common sense? I guess so!

I agree when you but this guy was just kidding in a friendly matter

I know that. What I'm not sure anymore is what his point was. :P still, I rather Ubisoft remains as is than stay with Blizzard and EA playing the same crap for years to come :P

I think he was being sarcastic to the other guy you were responding to. I think we all agree with you...besides the person you were responding to at first.
I, too, don't like the trend of these very thin margins of sink or swim in the current gaming market. Either established ideas or huge hits from the get-go which is hard to do going up against the heavy hitters.
It's way too cookie cutter copy paste!
Ideas in gaming did would it could for the time limited by the tech. Now that tech has grown, ideas need to be expounded too but suits...well they do what they do... Kill creative licenses

Creativity is the only reason I defend Ubisoft. They might have sucked the life out of their previews ones ( aka AC etc ) and made me sick of them but I have respect for their portfolio. And I tend to go against the trend of loving the likes of Blizzard and instead hate them for being stale for just over a decade. Sure they made a card game. Based on their only lore of WoW.. Sure they made an fps within the last 20 years and that's the only thing original about them. Which btw realistically is a mess but it's Blizzard and no one can say it out loud :P my lady loves Overwatch though. Fml

means death for ubi if it happens. vivendi knows how to screw things up.

Oooh yeeeaaaah! ( coolaidman burst through wall )

PLEASE ship just ONE more Assassin's Creed before ya go, Ubi!

Ubisoft taken over by Walmart? McDonalds? MICROSOFT?!

That's actually pretty witty. Please excuse whoever downvoted you

I used to think this would be disappointing, but after Ubisoft jumped on the diversity pandering bandwagon, I hope they get taken over and either corrected from being a political gaming arm or get abused into obscurity.

Diversity pandering? Are you talking about the disclaimer on every AC game stating everyone who worked on the game are people of different culture, faith, et al?

Tell me something: How do u feel about EA's mass effects lesbian/gay relationships between characters? Diversity pandering? Or how about Rockstar using black characters on GTA 3/gta5? Diversity pandering? Lol calm down with that White Privilege talk.

As long as they remain multiplatform, it's all good.

Very risky investment on their side
Windows Central Newsletter
Get the best of Windows Central in in your inbox, every day!
Thank you for signing up to Windows Central. You will receive a verification email shortly.
There was a problem. Please refresh the page and try again.