This Week in Xbox - Leaked Division gameplay, Phil Spencer tweets, Visceral's Star Wars game
This week we're looking at leaked gameplay from The Division, Phil Spencer tweets, Gigantic's developmental status, Konami hiring for a new Metal Gear and EA hiring for a Star Wars action adventure game!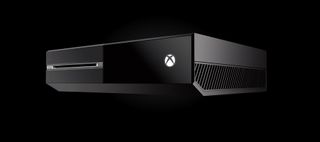 Welcome to our weekly ICYMI for Xbox news!
We're also giving away a copy of Star Wars: Battlefront for Xbox One to one lucky commenter! Simply leave a reply and join the discussion for a chance to win.
We'll still be posting major Xbox announcements in the main feed. However, I'll be collecting some of the more nuanced news, rumors and talking points into one handy post every weekend. You can also rely on this weekly column to keep up to date with all the latest game releases too.
So without further ado, here's the latest edition of This Week in Xbox One News.
Missed The Division's Alpha? Check out these leaked gameplay videos
Tom Clancy's The Division makes up part of Ubisoft's 2016 onslaught, and if the queues I saw at Gamescom and EGX were any indication, interest in this game is on the high end (to say the least).
In The Division, you play as a member of an eponymous organisation tasked to uncover the causes behind a massive pandemic. The disease spread on bank notes, causing society to collapse in less than a week. The Division agents are supposed to be self-sufficient soldiers, capable of completing missions independent of command. The game has heavily connected multiplayer elements, such as asynchronous PVP, but it can also be enjoyed entirely solo without teaming up, or fighting against other players.
Be sure to check out the videos as soon as possible, as Ubisoft will likely issue takedown notices soon.
The Division launches on March 8th for Xbox One, PS4 and PC.
Phil Spencer discusses cloud compute for third party games, backwards compatibility and more
Xbox head Phil Spencer frequently engages fans on Twitter, and he's had quite a bit to say in the past week.
Regarding Titanfall 2, a fan asked whether the game would lose access to Microsoft Azure as a result of it going multiplatform. Of course, the first Titanfall became a poster-child for Azure, appearing in commercials to tout the way Microsoft's server infrastructure helped power the game's A.I., analytics and more. Phil Spencer replied that Azure is available to any game, even PS4 exclusives - after all, Microsoft Azure is a large business in its own right.
It might work out cheaper for EA to use its internal server infrastructure to power Titanfall 2. Whether or not it can keep up with Microsoft Azure in terms of quality and features is another matter entirely, though. Considering Respawn Entertainment own the Titanfall IP, and studio head Vince Zampella stated that he partnered with Xbox specifically for Azure, there's every chance we could see Titanfall 2 remain in the Microsoft cloud.
Phil Spencer also fielded a few questions about backwards compatibility. Regarding previously announced backwards compatible titles such as Halo Wars and Call of Duty: Black Ops 1, Phil said that the dates for those titles haven't yet been announced, but the team were actively working to get them ready for Xbox One.
Phil also replied to an inquiry about backwards compatibility for the original Xbox, stating that an achievements system would need to be figured out beforehand. As noted by justinmorgan57, backwards compatibility for the original Xbox is potentially easier to accomplish than the Xbox 360, as it shares an x86 hardware architecture with the Xbox One.
Motiga updates fans on the status of its upcoming Xbox One and Windows 10 universal game, Gigantic
Gigantic is an upcoming shooter/MOBA hybrid for Xbox One and Windows 10. Gigantic is special, not only for its great gameplay but because it'll be among the first games released as a Universal Windows App across Xbox One and the Windows 10 Store.
Sadly, the game's independent developer, Motiga, recently suffered layoffs - but the remaining staff are soldiering on, and recently provided fans with an update on Gigantic's progress.
Motiga noted that switching Gigantic from two separate clients to a single, Universal Windows App has been a difficult challenge, but the developer strongly believes in Microsoft's vision for the Universal Windows Platform, as noted below.
Early next year Motiga will ship a new build to its closed beta testers on Xbox One and Windows 10. This new version will be a Universal Windows App, possibly the first available on both Xbox One and Windows 10 PC. Some of the benefits include improved matchmaking, changes to the core gameplay mechanics and tons of additional content. Read the full list of improvements over on the Gigantic blog here.
I've played the game at Gamescom, and, despite not being a fan of MOBA-type games, Gigantic helps gamers accustomed to all sorts of genres find enjoyment in its third-person, team-based gameplay. If you haven't checked out Gigantic before, you can do so over on GoGigantic.com, and if you believe in Microsoft's universal app vision, keep a firm eye on Gigantic.
Konami is hiring for a new Metal Gear following an exodus of Metal Gear developers
If there was an annual award for this year's most reviled publisher, I'm pretty sure Konami would top 2015's proceedings. The drama between Metal Gear creator Hideo Kojima and IP owner Konami has dominated video game news over the past year. Hideo Kojima and Konami recently unceremoniously parted ways, but that hasn't stopped Konami's plans for one of gaming's most beloved franchises.
Kojima's contract forbids him from discussing his time at Konami (and apparently, from attending award ceremonies), but the reports haven't been pretty. Beyond removing Hideo Kojima's name from Metal Gear Solid marketing and box art, Konami is reported to have made life very difficult for the staff working under Kojima.
The supposed 'power struggle' between Hideo Kojima and Konami resulted in the abrupt cancellation of a wildly anticipated Silent Hill sequel, a Metal Gear Solid V: The Phantom Pain that was quite obviously rushed to completion. Reportedly, Konami also began treating uninvolved Kojima Productions staff very poorly, resigning video game developers to menial jobs, installing CCTV cameras in offices and hiring supervisors to monitor breaks.
Konami strangely denied reports that Kojima was leaving the company following MGSV's completion. Unsurprisingly, that turned out to be a fabrication, as Kojima recently re-opened Kojima Productions as an independent studio, signing a deal with Sony to build a PS4 and PC game with a small team comprised of former Metal Gear developers.
If you're a game developer looking for work, and Konami's reported behaviour doesn't bother you, you might be interested to know that the studio has begun hiring "highly skilled" developers to build the next Metal Gear. It doesn't sound like a smartphone game, at least.
Regardless of whether or not the reports about Konami's strange behaviour are true, it's quite obvious that the studio has a long journey ahead of it to regain consumer trust. Metal Gear is, at least for now, synonymous with Hideo Kojima.
EA and Visceral are hiring for a Star Wars action adventure game
In a piece of job listing news that fills me with far more optimism than a Kojima-less Metal Gear, former Assassin's Creed producer Jade Raymond and Legacy of Kain writer Amy Hennig could be working with Visceral Games to develop the Star Wars action adventure game that we so very desperately deserve.
Visceral (Dead Space, Battlefield Hardline) are known to have been working on a Star Wars game for some time, but this new job listing offers tantalising hints about the game's nature.
Given Jade Raymond's experience with open-world action adventure games like Assassin's Creed and Watch Dogs, EA could be onto a serious winner here. As someone still basking in the glow of The Force Awakens, I surely hope we'll get a glimpse at next year's E3.
Giveaway - Star Wars Battlefront for Xbox One
This week we're giving away an Xbox One copy of Star Wars: Battlefront! Simply join the discussion below to enter.
The winner was Lazy666Beard! Congrats! To everyone else, check back next week for another giveaway!
ICYMI - Some of Windows Central's biggest Xbox articles of the week
Hacker group claims it brought down Xbox Live this week, pledges to do it again
Minecraft for Xbox gets huge free update with new blocks, mobs and more
Halo: Reach, Fable III, and 14 other Xbox 360 games gain Xbox One compatibility
Forge map editor is part of the newest free update for Halo 5: Guardians
Acclaimed RPG The Banner Saga will fight its way to the Xbox One on Jan. 12
Plex on Xbox One is now free to use
New Xbox One game releases for the week ending December 20th, 2015
ARK: Survival Evolved (Game Preview) - Action & Adventure, Survival - Studio Wildcard
"Stranded on the shores of a mysterious island, you must learn to survive. Use your cunning to kill or tame the primeval creatures roaming the land, and encounter other players to survive, dominate... and escape!"
And that's a wrap!
This week I've been struggling through ARK: Survival Evolved in between sessions of Star Wars: Battlefront and Star Wars: The Old Republic - it's almost as if a recent movie had some influence on me.
It's encouraging to see the backwards compatibility list grow this week, even if it was just over a dozen titles. Hopefully, Microsoft will increase the visibility of backwards compatible titles on the Xbox Store, and release sales figures to entice some of the other heavy hitters on the UserVoice request page. Mass Effect 2 and 3, Red Dead Redemption and Elder Scrolls V would've been a pretty swell Christmas present.
Will you be stepping away from gaming for the holidays? Or is the vacation from work simply an excuse to play even more? Join the discussion for a chance to win Star Wars Battlefront for Xbox One!
Get the Windows Central Newsletter
All the latest news, reviews, and guides for Windows and Xbox diehards.
Jez Corden a Managing Editor at Windows Central, focusing primarily on all things Xbox and gaming. Jez is known for breaking exclusive news and analysis as relates to the Microsoft ecosystem while being powered by caffeine. Follow on Twitter @JezCorden and listen to his Xbox Two podcast, all about, you guessed it, Xbox!