This week in Xbox One news - April 5 2015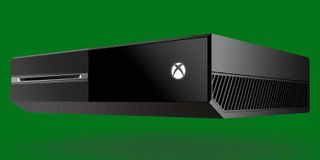 Welcome to our weekly ICYMI for Xbox news!
We'll still be posting major Xbox announcements in the main feed, but I'll be collecting some of the more nuanced news, rumours and talking points into one handy thread every weekend!
So without further ado, here's our Easter edition of This week in Xbox One news.
Halo 5: Guardians primed for worldwide October 27th launch
Halo 5: Guardians lands on October 27th globally, and exclusively for Xbox One. The news comes hot on the heels of a viral campaign #HUNTtheTRUTH, which follows the blog posts of a fictional war journalist covering the Chief's rise and apparent fall. Check out the trailers below!
Quantum Break quantum leaps to 2016
The next game from the creators of Alan Wake and Max Payne has seen its launch window slip into 2016, to the dismay of eager fans. Quantum Break is a third person shooter with a heavy emphasis on time manipulation gameplay mechanics. All the previews I've seen of Quantum Break thus far point to it being simply amazing, although this latest delay may indicate that Remedy may be unsatisfied, which is something the studio is generally notorious for. Alan Wake had an extremely long development cycle, and the result was a memorable and incredibly polished experience, so I can't say delaying QB is necessarily a bad thing.
Xbox marketing head Aaron Greenberg noted on twitter that the delay will further the innovation Remedy hope to bring to the table.
The official statement from Microsoft praises the 2015 line up, which includes Fable Legends, Rise of the Tomb Raider, Forza 6 and Halo 5: Guardians, as well as unannounced projects and a swathe of high quality indie and third party titles. How do you guys feel about it? My backlog is so huge right now I'm struggling to keep up.
Kojima v Konami drama continues, removal of David Hayter as voice actor "makes sense"
Metal Gear publisher Konami have had some kind of bust-up with the franchise's founding father Hideo Kojima, resulting in the removal of his name and KojiPro branding from all past Metal Gear titles online, in addition to Silent Hills. Konami have emphasised that Kojima would continue to work on Metal Gear Solid V to oversee its completion, but Kojima's tenure at the studio is heavily rumoured to be coming to an end.
Then, it's time to add another twist in the tale, as Konami have begun reinstating Kojima's name and branding to past Metal Gear titles. Just what is going on there? Konami have stated that the changes only reflect restructuring efforts, but have yet to comment on rumours that Kojima Productions staff are now working as contractors only.
Holding on to hope for the return of David Hayter
These aren't the only controversies surrounding Metal Gear Solid V: The Phantom Pain, as many fans are still reeling with disappointment for the omission of David Hayter, Snake's iconic voice actor. Big Boss will be voiced by Kiefer Sutherland in MGSV, and whilst he'll certainly do a good job if Ground Zeroes is any indication, the apparent snub of David Hayter still stings.
Revolver Ocelot's Phantom Pain voice actor has offered some hope for Hayter fans during an interview with Fraggednation. The statement came as entirely unprompted by the interviewer, which is perhaps more interesting than the quote itself. Hayter has repeatedly denied his involvement with Metal Gear Solid V, but the coy way those involved speak about it alludes to some sort of inside knowledge.
"I will also say this to any Hayter lovers. I love David Hayter. He has been with the franchise since the beginning. David Hayter is amazing, he loves the character. Kiefer Sutherland came in and knocked it out of the park. He did a great job. He was honoring the character Hayter helped create. He is doing something different. It's going to make sense. Just stick with it, play the game before you reserve any judgments."
Giving Big Boss his own voice actor makes complete sense, as Big Boss' life ultimately culminates in a confrontation with Solid Snake in the official time line. I would expect that the plan was for MGS6 to be a reimagining of the original MSX2 Metal Gear 1 and 2, where Sutherland and Hayter would face off, bridging the gap between the 3d and 2d games. However, considering Konami's handling of Silent Hill, and with Kojima's future involvement in doubt, my faith in Metal Gear's future is waning.
Gears of War 4 will not come to Xbox 360
This should probably be filed under O for Obvious, but Black Tusk Studios have confirmed that the next instalment of Gears of War will be hitting Xbox One only.
Black Tusk developer Jack Felling confirmed the news on Twitter, stating: "No sorry, it won't be available on the 360 but it will be available for the Xbox One!"
Millions of satisfied Xbox 360 users are still questioning the necessity to upgrade to the Xbox One, and it's only killer apps like Halo and Gears of War which are likely to shift them over, so the move makes complete sense.
The nature of Gears of War 4 remains a mystery, save for vague comments by Gears head Rod Fergusson that Black Tusk must "betray" fans to innovate. I doubt this means Gears of War 4 will be a JRPG with dating sim elements, but who knows? Marcus Fenix-sempai i-is pretty k-kawaii... uguu~
The Witcher 3: Wild Hunt will devour 200+ hours of your free time
CD Projekt RED's hotly anticipated The Witcher 3: Wild Hunt will take completionists 200+ hours to complete, according to senior games developer Damien Monnier.
For those new to the franchise, The Witcher is an epic WRPG which follows the exploits of Geralt, a super-human from The Witcher order, a sect of monster-slayers for hire. The Witcher 3: Wild Hunt will see the end of Geralt's story, and is aggressively gunning for both Elder Scrolls V: Skyrim and Dragon Age: Inquisition with a world that is reportedly as much as 3.5 times larger than Skyrim, and doesn't feature the oft-criticised fetch quests which make up the bulk of Dragon Age's side questing.
The Witcher 3: Wild Hunt has been delayed several times, but is currently targeting a May 19th release.
Pre-order The Witcher 3: Wild Hunt on Amazon
Just to tantalise you (and myself) further, here's the most recent gameplay trailer:
Mortal Kombat X's full roster revealed, Goro grabs a gruesome trailer
Netherrealm Studios have finally confirmed the baseline line up of Mortal Kombat X via their Kombat Kast podcast. This list does not include various fan favourites like Cyrax or Rain, but is a solid offering nontheless (needs moar Motaro).
Cassie Cage, D'Vorah, Ermac, Erron Black, Ferra & Torr, Goro (Preorder bonus), Jacui Briggs, Jason Vorhees (DLC), Jax, Johnny Cage, Kano, Kenshi, Kitana, Kotal Kahn, Kung Jin, Kung Lao, Liu Kang, Mileena, Predator (DLC), Quan Chi, Raiden, Reptile, Scorpion, Shinnok, Sonya Blade, Sub-Zero, Takashi Takeda, Tanya (DLC), Tremor (DLC).
Netherrealm also confirmed that DLC characters would rotate on a free to play basis to give players a try-before-you-buy experience. Expect further DLC additions in the future.
Speaking of DLC, the famous half-dragon Goro has received a gameplay trailer, and should not be viewed by those with a weak constitution. Goro will be available to purchase separately, or will arrive for free for those who preorder the game ahead of its April 14th launch.
Preorder Mortal Kombat X on Amazon.com
New game releases for the week ending April 6th 2015
Neverwinter - Free to play, Action MMORPG
Neverwinter is a free to play MMO making a strong case for the genre on consoles. The game is based on the Dungeons & Dragons fantasy roleplaying game.
Geometry Wars 3: Dimensions Evolved - Twin stick shooter
Geometry Wars 3: Dimensions Evolved is a free update to Geometry Wars 3: Dimensions, and includes a ton of new content. Blast your way through 100 levels of geometric hell, prove yourself on the leaderboards, and more!
Pool Nation FX - Pool sim
Pool Nation FX is a pool sim with an emphasis on realism, and makes up one of April's Games with Gold. The meticulous physics, seamless online play and trick-shot-editor make this a solid offering for pool fans, although there have been reports of frame rate issues owing to the game's graphical fidelity.
RBI: Baseball - Baseball sim
Another one for sports fans and like Pool Nation FX, the clue's in the title! RBI: Baseball hopes to satisfy fans of Major League Baseball with, immersive stadiums, 1000's of MLB players based on 'hundreds of millions' of points of database references across season, post-season and exhibition modes. This one doesn't appear to be available in the UK, perhaps because cricket is way cooler (...maybe not).
Stealth Inc 2: A Game of Clones - Puzzle platformer, metroidvania
Curve Digital's previously exclusive Wii-U puzzle-platformer makes its way across to Xbox One this week, ready to test the brains and reflexes of gamers everywhere. You play as one of several clones, all desperate to escape a deranged testing facility crammed with nefarious traps and other hazards.
And that's a wrap!
Thanks for reading guys, I'll return next week with more morsels of Xbox One news. What's caught your attention this week? I'm currently developing several conspiracy theories based on David Hayter's possible return to MGS... driving myself crazy in the process.
Get the Windows Central Newsletter
All the latest news, reviews, and guides for Windows and Xbox diehards.
Jez Corden a Managing Editor at Windows Central, focusing primarily on all things Xbox and gaming. Jez is known for breaking exclusive news and analysis as relates to the Microsoft ecosystem while being powered by caffeine. Follow on Twitter @JezCorden and listen to his Xbox Two podcast, all about, you guessed it, Xbox!