This Week in Xbox One News - September 27th, 2015
This week we're looking at new info on Fallout 4, Wolfenstein, Assassin's Creed Syndicate and the absence of DLC for MGSV!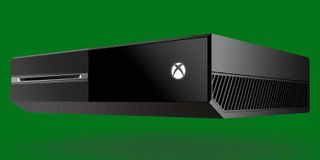 Welcome to our weekly ICYMI for Xbox news!
We'll still be posting major Xbox announcements in the main feed. However, I'll be collecting some of the more nuanced news, rumors and talking points into one handy post every weekend! You can also rely on this weekly column to keep up to date with all the latest game releases too.
So without further ado, here's the latest edition of This Week in Xbox One News.
Assassin's Creed Syndicate showcases the game's villains
One of my personal gripes with the Assassin's Creed series is that the villains just aren't memorable. Hopefully, that's set to change if this latest trailer is anything to go off. Assassin's Creed Syndicate takes place in London during the Industrial Revolution. You play as sibling duo Jacob and Evie Frye as they wrestle the London underworld from the Templar's nefarious grip.
After the debacle of Assassin's Creed Unity, with its bugs and diffuse focus, Ubisoft will be looking to repair the damage made to the brand's image with Assassin's Creed Syndicate. Let's see if they can pull it off.
Assassin's Creed Syndicate launches on October 23rd for Xbox One and PS4, with a PC launch date TBC.
No story DLC for Metal Gear Solid V: The Phantom Pain
File this under 'O' for Obvious, but with Kojima Productions widely believed to be disbanded, the prospect of DLC was looking fairly unlikely. Data miners have unearthed a treasure trove of unfinished content (spoilers) for MGSV, leading some to speculate that it would arrive as DLC. For better or worse, it looks as though this won't be the case.
Speaking to fans on Twitter, Konami rep Robert Allen Peeler had this to say when asked about story-based DLC for MGSV:
Chunks of games deliberately cut to sell on as DLC is one of the industry's biggest sins. However, given the poor plot delivery of MGSV's latter portion, I think this is one instance where I'd be up for it. What do you think?
Wolfenstein: The New Order could be getting a sequel by 2017
Polish voice actress Alicja Bachleda-Curus appears to have outed a sequel for Wolfenstein: The New Order. Alicja lent her voice talents to Anya in Bethesda's impressive 2014 Wolfenstein reboot.
During an interview with TVN (via Gamingbolt), she noted that she's providing voice talents to a video game series she previously worked on. Reportedly, Alicja Bachleda-Curus has only worked on Wolfenstein: The New Order, making it somewhat obvious which series she was referencing.
She noted that development of the new game was taking place in America and would take around two years - it's reassuring to know Bethesda aren't going to try and annualize Wolfenstein if so. It'll possibly be too early, but there's every chance we could see the next Wolfenstein debut at E3 2016, so stay tuned.
Fallout 4's perk system detailed in new video
Fallout 4 is a gargantuan game, with early reports saying it'll feature hundreds of hours of raw gameplay. Fallout 4 slightly alters the levelling system, detailed in the video above. When you select your stat loadout at the start of the game, you'll be given access to up to 10 perks that correspond with your stats. If you have 10 points in Charisma, you'll be able to select the most powerful Charisma perk from the very beginning, but you'll find yourself weaker in other areas.
There are ten levels of perks for each S.P.E.C.I.A.L. stat (Strength, Perception, Endurance, Charisma, Intelligence, Agility, Luck), and multiple ranks within each perk. It gives us a total yield of over 275 perks from which to choose. Higher ranks within a perk don't just add bonus modifiers, many of them fundamentally change the way the perk works, adding entire new abilities to your toolset. What type of character will you make? Let us know in the comments.
Fallout 4 launches on November 11th, 2015 for Xbox One, PS4 and PC.
ICYMI - Some of Windows Central's biggest Xbox articles of the week
Rise of the Tomb Raider achievements detailed ahead of November 10 release
There are no active plans to offer direct Xbox One support for the Oculus Rift VR headset
Twitch to ditch Flash, support video uploads in 2016
Halo 5 launch TV ad to debut on Sept. 27; Microsoft already working on Halo 6
Microsoft to reveal several new Xbox One bundles next week
Xbox 360 owners won't get Call of Duty: Black Ops III's campaign mode
Project Cars has a new Aston Martin focused DLC pack coming very soon
1TB Xbox One Forza Motorsport 6 bundle goes up for pre-order on Amazon India
New Xbox One game releases for the week ending Sept 27th, 2015
Guns, Gore and Cannoli (opens in new tab) - Shooter / Platformer - Crazy Monkey Studios
"Welcome to Thugtown circa 1920, the height of Prohibition. Prepare yourself for a non-stop, action-packed, completely over-the-top, fast-paced, platform game. Set against the gangster heyday of the roaring twenties. Lose yourself in an exciting, elaborate tale of the underground and underworld."
Instant Indie Collection: Vol. 1 (opens in new tab) - Action & Adventure / Platformer - Curve Digital
"Sneak through the shadows of the mysterious PTi facility in Stealth Inc 2, explore the depths of abandoned space station in the award-winning 'The Swapper' and make new friends in puzzle platformer Thomas Was Alone. This Instant Indie pack is the perfect starter pack for exploring indie on Xbox, representing over 20 hours of some of the most well-known and well-loved indie games available on the console."
Extreme Exorcism (opens in new tab) - Fighting / Platformer - Ripstone
"Extreme Exorcism is a paranormal platformer where every move you make comes back to haunt you. Take on the role of Mae Barrons; an Extreme Exorcist with extreme measures. Her supernatural skills are called upon when everything and everyone else has failed to rid a haunted house of its ghostly presence."
Penarium (opens in new tab) - Platformer - Team 17
"Penarium is set in a sinister circus arena, where contestants, much like Gladiators of old, are forced to entertain a sadistic crowd. In this frantic 2D arena arcade game, you take on the role of our quirky antihero; Willy who, to survive, is forced to run, jump and avoid an array of killer death-traps."
Blood Bowl 2 (opens in new tab) - Sports - Focus Home Interactive
"TOUCHDOWN! Blood Bowl 2 smashes Warhammer and American football together, in an explosive cocktail of turn-based strategy, humour and brutality adapted from Games Workshop's famous boardgame. Blood Bowl 2's new graphics engine and high-flying realization faithfully portray the fury and intensity of classic Blood Bowl matches!"
EA SPORTS™ FIFA 16 (opens in new tab) - Sports - EA Sports
"FIFA 16 innovates across the entire pitch to deliver a balanced, authentic, and exciting football experience that lets you play your way and compete at a higher level. And with all new ways to play!"
Chariot Bundle (opens in new tab) - Platformer - Firma Studios
"The Chariot Bundle includes Chariot and the Royal Gadget Pack DLC. Embark on a journey to take His Majesty on the ride of His afterlife. Guide a chariot containing the King's remains through underground caves using physics-based mechanics such as pushing, pulling, riding and swinging."
And that's a wrap!
This week I've been continuing Mad Max's onslaught in the Australian wasteland. Beyond that, I attended EGX in Birmingham, UK and tried out Star Wars Battlefront and various other upcoming Xbox One blockbusters. There's simply so many high-quality titles coming to Xbox One that it's becoming hard to keep up.
What have you guys been playing this week? Any thoughts on this week's news? Let me know below!
Windows Central Newsletter
Get the best of Windows Central in your inbox, every day!
Jez Corden a Managing Editor at Windows Central, focusing primarily on all things Xbox and gaming. Jez is known for breaking exclusive news and analysis as relates to the Microsoft ecosystem while being powered by caffeine. Follow on Twitter @JezCorden and listen to his Xbox Two podcast, all about, you guessed it, Xbox!
When is Wolfenstein going to be GWG?

Sometime between Spring 2016 and Summer 2078. Not sure what the exact date is yet.

2078 sounds about right when I get done with all the content in Fallout 4. Sweeeeeet!

Instant indie? Not heard about that before.... May be worth a look.

When does the slimmer Xbox come out? I know its coming!. Posted via the Windows Central App for Android

Seems to be pure rumor at the moment :p