Weekly photo contest: Curves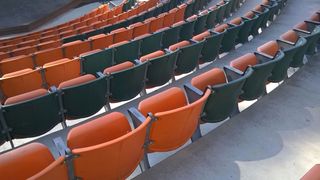 Last week we were all about boats for our weekly photo contest. This week your job is to go out and find some sweet looking curves. Lines are all around, so head out and look for some lines in your environment that have a curve to them.
Winner from last week
We had a ton of good entries into last week's textures contest, but I had to settle on the one I liked the most. Congrats to SomeGuy11 for winning! And congrats to everyone else who entered you're all very talented! Head to the forums to check out all entries.
whosane_14 took the photo above with his Lumia 920 on a beach in Mumbai, India. The photo was taken at sunset and edited with Adobe Photoshop.
Curves
'Tetons and the Snack River is one of my favorite photographs by Ansel Adams. I love how the Snake River forms a gentle 'S' curve as it heads towards the Tetons. Head out this weekend and try and find some curvy lines in your surroundings.
The above photo at the top of this post is from the Lumia 635. Saturation upped a little bit and the image cropped for the site. Yup, the Lumia 635 and not one of my higher-end Lumias. We just reviewed the Lumia 635 and I thought this would be a good opportunity to show of the camera on it. I also like the gentle curved line formed by the seats at this angle.
Rules
Rules are going to be just like last week. Here they are:
Picture must be taken with a Windows Phone
Picture must be uploaded to the contest thread (linked below)
You have to tell us what device you used to take the picture, and any special software or apps you might have used. Editing your pictures is fine, this is art
Feel free to add a little back story, we want to know how the picture came to be
You must have used a valid email address to register here at Windows Phone Central, so I know how to contact the winner
Only ONE entry per week per person
Social
We're going to continue our social experiment from last week. Share any pictures you take for the contest on Instagram, Twitter and Fhotoroom using the following hashtags. It's a fun way to at a glance check out your competition and get inspiration. Plus we're building a community of Windows Phone mobile photographers!
Here's how it looks this week.
This doesn't count as your entry; it's just a fun way to track the photos on social media. Your entry still needs to be in the forums!
Prize
One winner will get a $25 gift card to the Windows Phone Store. You can use it to buy apps and games in the Windows Phone Store, Windows Store or Xbox Store.
We'll pick a winner Tuesday night (November 4) at 11:59 PM ET. Winners will be announced in a blog post for the contest next week.
Quick PSA: We've set up dedicated sub-forum in the Windows Phone Central forums to keep the photo contests in one location going forward. You should bookmark this page, so you never miss a contest.
Windows Phone Central – Photo Contests
Good luck and have fun!
Windows Central Newsletter
Get the best of Windows Central in your inbox, every day!
Would my butt count as a curve? Lol

Yes. But I don't want to see it.

Ok what about womens curve?

You know the hairs on my butt are also curved.. huhuh..

I think we all know what kind of curves Sam is talking about ',:)

Time to hit up the strip club

Interesting but distracting topic ;-)

Would check #curvesWC in a while... )

You know this is all leading up to the dick pics photo contest.

No links to porn sites? I am both proud and disappointed.

Hi, Did I win or someguy11? The photo is mine though :)

Yup you won... someguy11 won last week's contest. Must be copy and paste by Sam

Thank you all of you. But how does it work? I mean no one from the team contacted me yet?

congrats bro..
nice shot that one..

Nokia instagram competitions and now this too? :D bro awesome. ;) congratulations and cool picture. :D

Wow next time I'm in Mumbai I've to definitely go check out Juhu beach again :)

This contest is all about that bass

I look forward to capturing some "curves".

I live in Vegas. Nothing but curves on the strip. I could take this one in a walk. :)

Insert "If you know what I mean" face here

Hey HOW DO I upload my pics taken??? They say through the link but there's no upload option for a pic!!!!